woods bagot reveals design for adelaide central market arcade redevelopment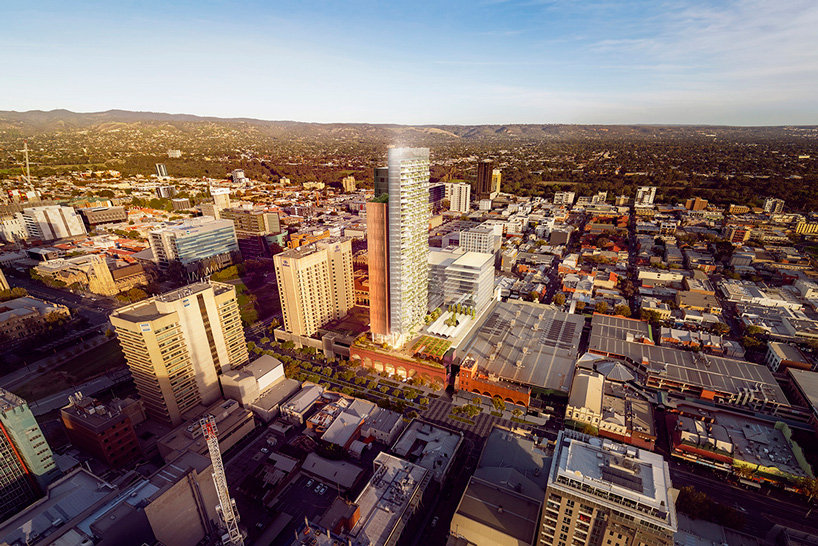 global design firm woods bagot has revealed the concept design for the A$400m redevelopment of the adelaide central market arcade. responding to the need for a modern hotspot that will elevate the profile of south australia?s coastal capital, the project will see two levels (8,000-plus sqm) of specialty retail, food and beverage, a central public hall, public rooftop gardens, education spaces, hotel, apartments, and offices added to the area. the mixed-use redevelopment will connect the arcade site to the adelaide central market ? one of the world?s largest and most visited undercover fresh produce markets today ? serving as a cornerstone of the broader market district.
all images courtesy of woods bagot
 
 
woods bagot has unveiled a design that reinstates the arches of the former grote street fac?ade (partially demolished in the 1960s), adding a new social and commercial precinct supported by publicly accessible spaces on the ground floor and podium roof terraces. at the same, biodiverse roof terraces are to be planned as a green hub for lifestyle and hospitality experiences. the firm, which was founded in adelaide in 1869 with the purpose of designing for the future growth of the city and its people, has also planed for potential connections from the existing public car park over the market and 260 new parking spaces to provide much needed relief to the currently overloaded car park.  
 
?our design team has a local connection to this project,? explains woods bagot asso...
URL:
http://www.architectureadmirers.com/
--------------------------------
LOSA MACIZA DE CONCRETO. Tutoriales de arquitectura.