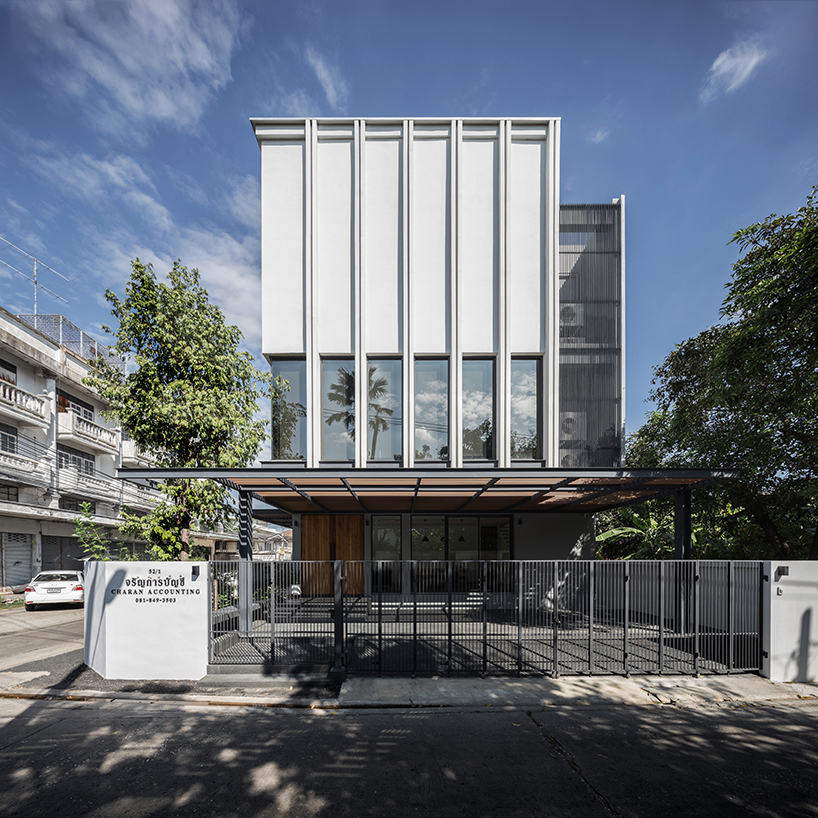 on the paper designs a new office and yoga studio in bangkok
in the thai capital of bangkok, on the paper studio has realized a new multi-purpose building. containing office space and a yoga studio, the recently completed complex was inspired by elements of classical architecture to create a simple and...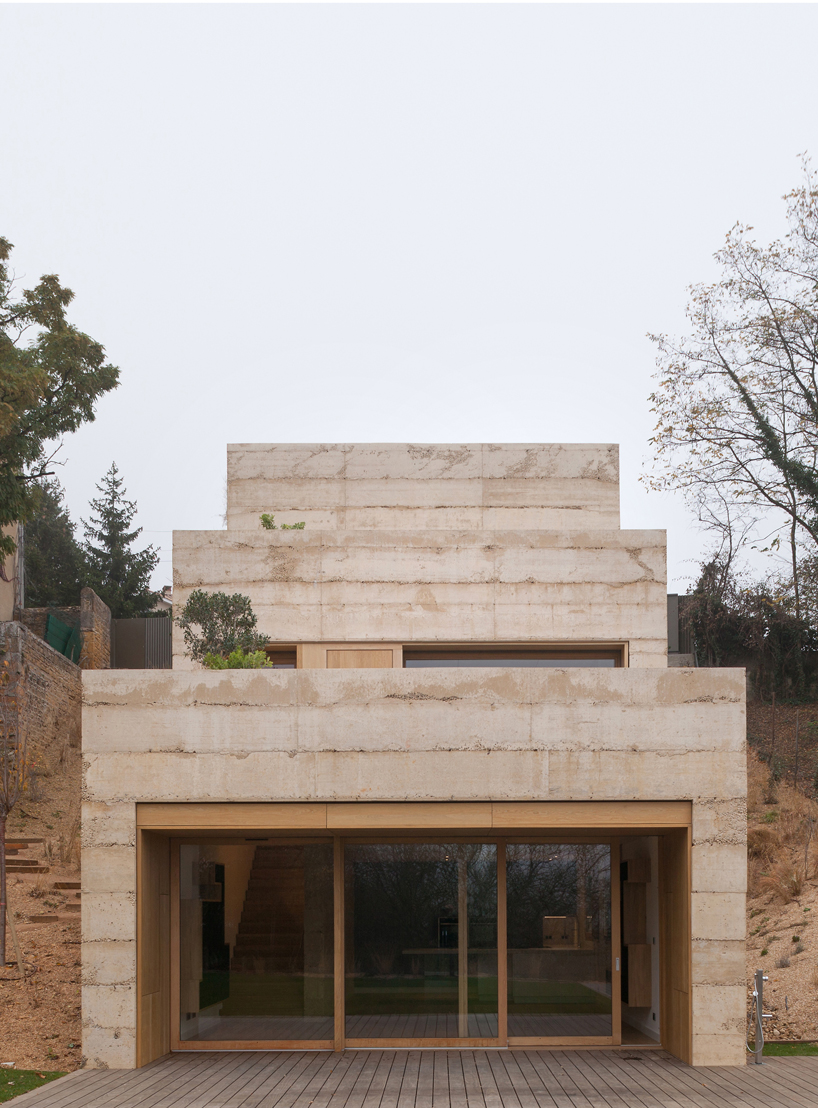 tectoniques architectes builds the P. house from ochre concrete in france
the team at tectoniques architectes was commissioned by a private client to design a new home in saint-cyr-au-mont-d?or, france. with the client already owning an existing residence on the site, which dates back to the end of the 19th century, the...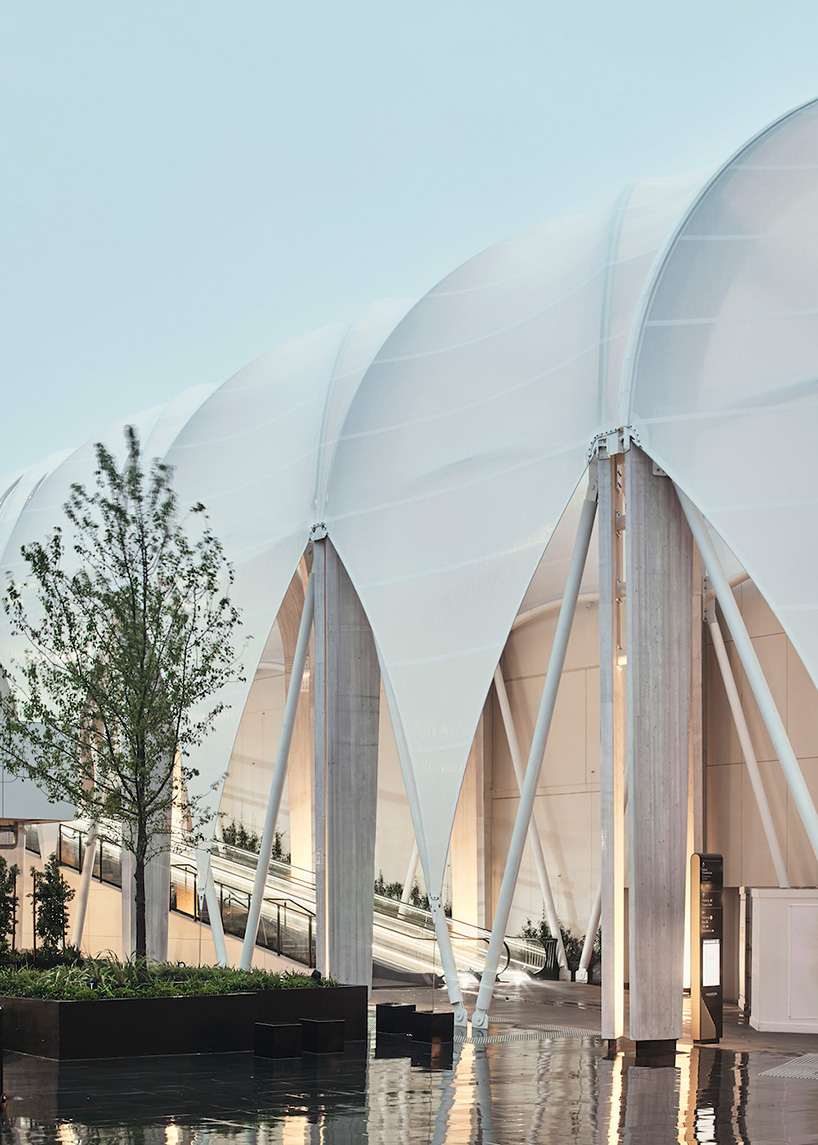 make architects completes curved ?glulam? timber structure walkway in melbourne
make architects has completed the link, a walkway for vicinity centres at chadstone shopping center in melbourne, australia. designed to connect the mall, which is the largest in the southern hemisphere, with the newly opened hotel chadstone...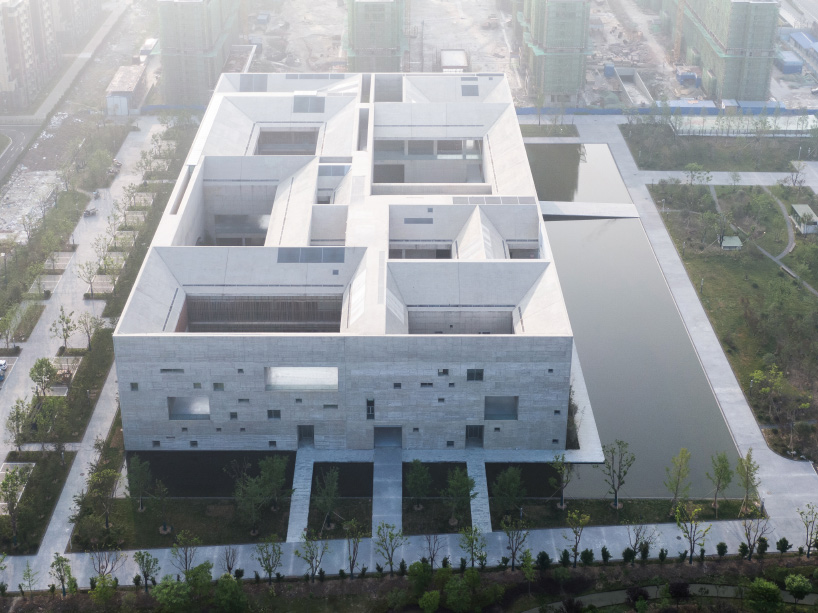 shou county culture and art center by studio zhu-pei
studio zhu-pei has completed an introverted, yet inviting museum and cultural complex in the north-central part of china?s anhui province. although it did not insist on specific design requirements, the brief for the ?shou county culture and art...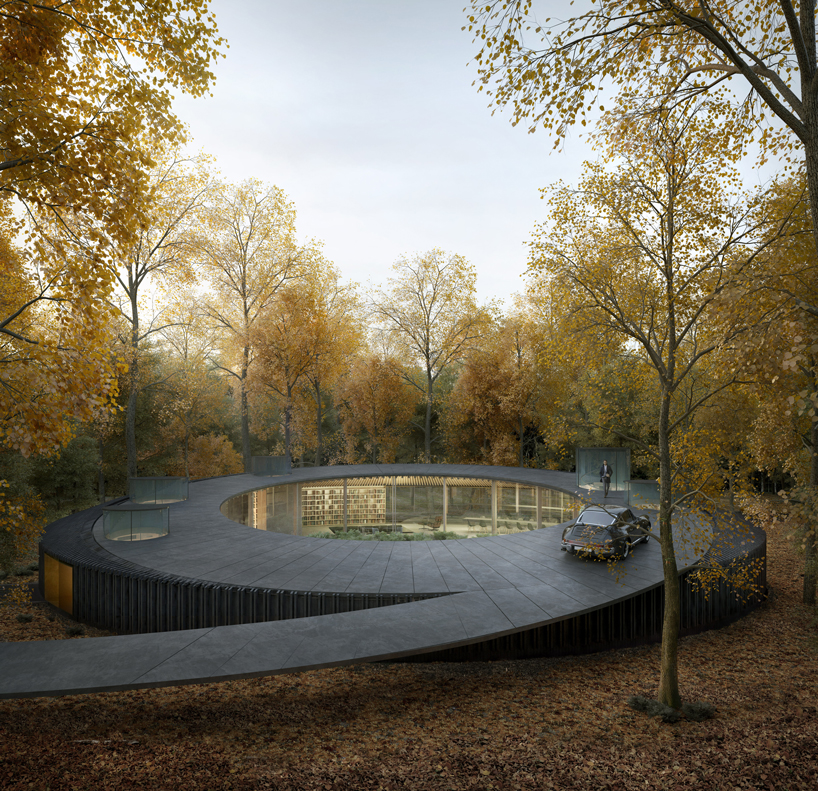 marchi architects' woodhouse 2.0 coils through the forests of long island
paris-based design studio marchi architects nestles its proposed woodhouse 2.0 amongst the dense pin oak forests of long island, new york. the figural residential project is integrated elegantly into the gently sloping topography, shielded from...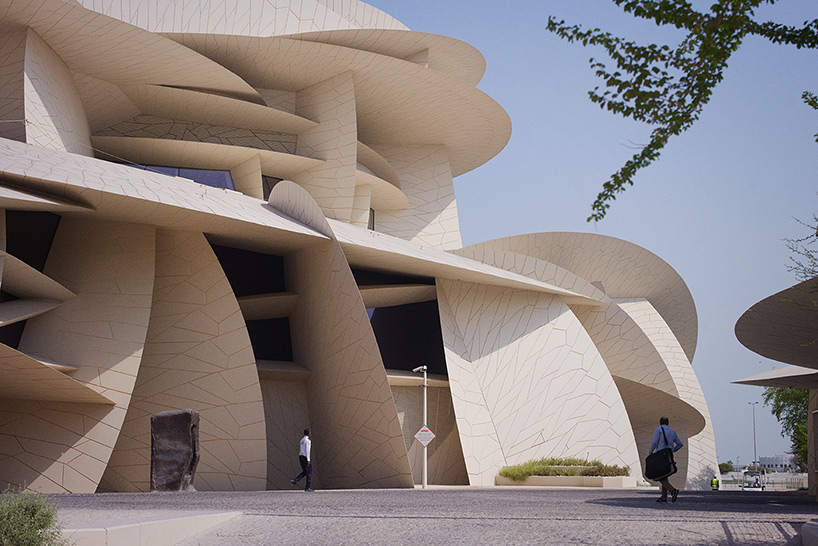 julien lanoo artfully photographs jean nouvel's national museum of qatar
known for his documentation of architecture across the world, photographer julien lanoo pays homage to jean nouvel in his photo series of the national museum of qatar. the photographer captures the building?s monumental form which expresses...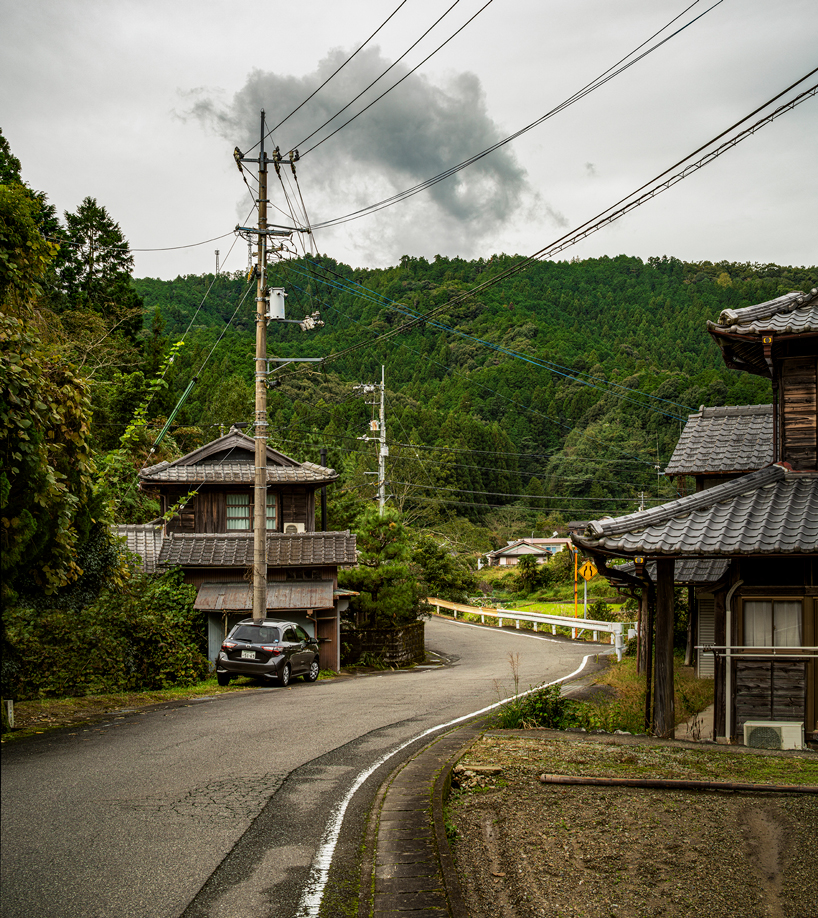 shushi architects revitalizes kamiyama 'omoya' house for sansan workers
tokyo-based studio shushi architects revitalizes and reprograms a traditional omoya house as a residential office space ?kamiyama lab? for japanese tech company sansan. this project marks the third addition to the company?s satellite lab in...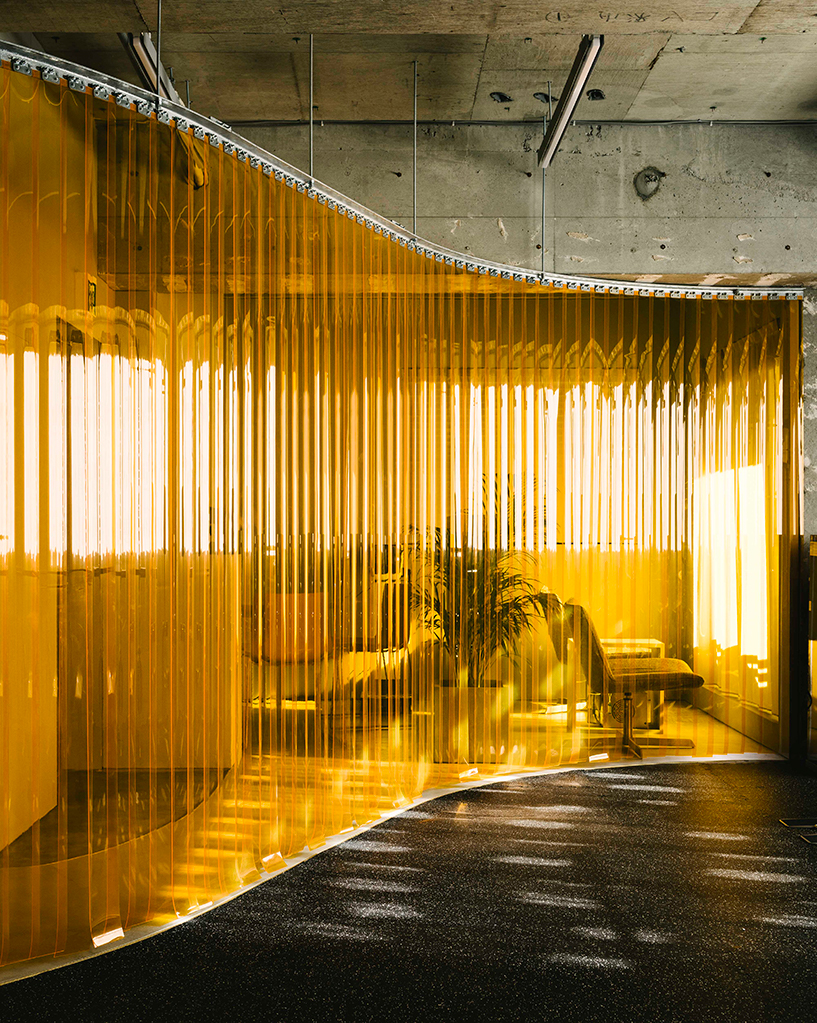 arii irie architects divides gym interiors with an orange vinyl strip curtain in tokyo
the number of fitness gyms have been rapidly increasing over the last few years, so arii irie architects got challenged with proposing an innovative interior design concept. unlike the normal casual workout place, the programmatic concept of the...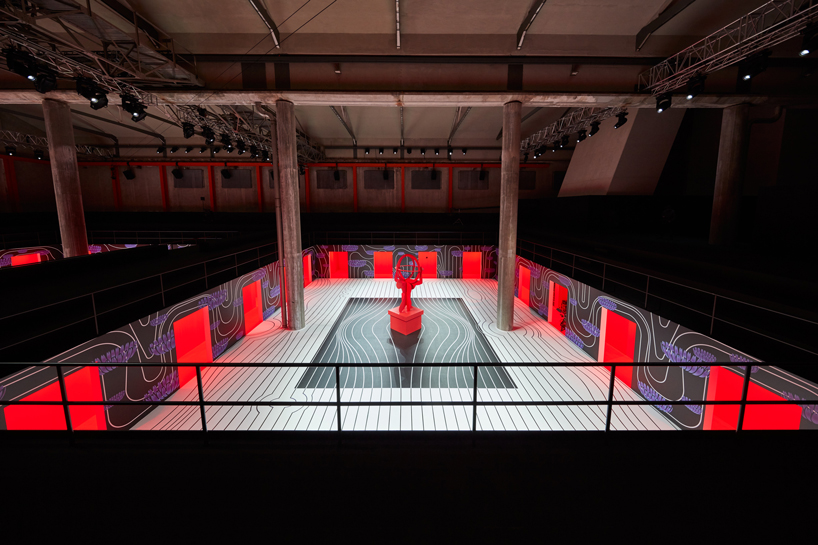 AMO designs piazzas for prada's 2020 fall/winter womenswear show
for the 2020 fall/winter prada womenswear show in milan, AMO ? OMA?s research and design studio ? has transformed the grand hall of the deposito, the multifunctional venue for performances that is part of the fondazione prada complex, into a set...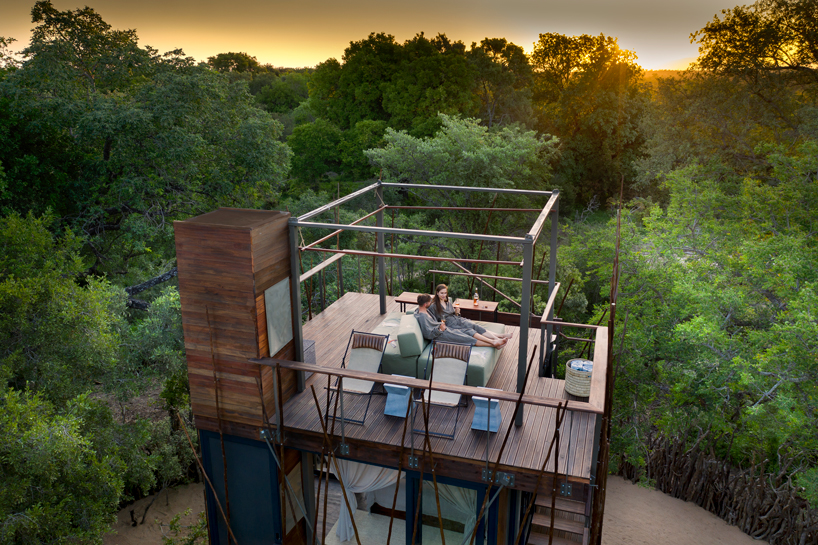 andBeyond invites travelers to sleep in wild south africa in ngala treehouse
isolated in the heart of south africa, rising thirty-nine feet in the air is the ngala treehouse, the latest project by andBeyond. the completely private, four-level hotel accommodation ? surrounded by nothing but the south african bush ? opens in...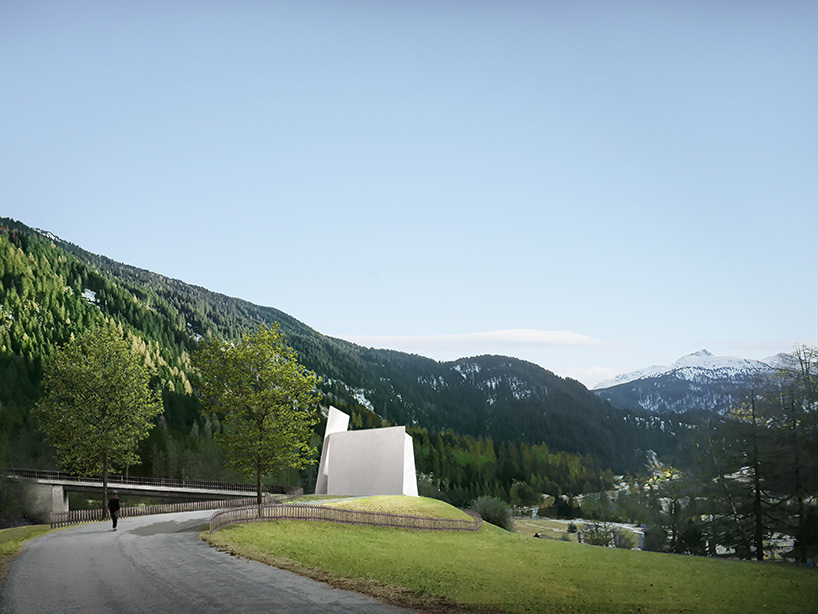 herzog & de meuron designs 'autobahnkirche' motorway chapel
herzog & de meuron has unveiled its design for switzerland?s first motorway chapel, named the ?autobahnkirche?. the project draws from the concept of medieval wayside chapels, which offer travelers a place of rest, silence, and prayer. the...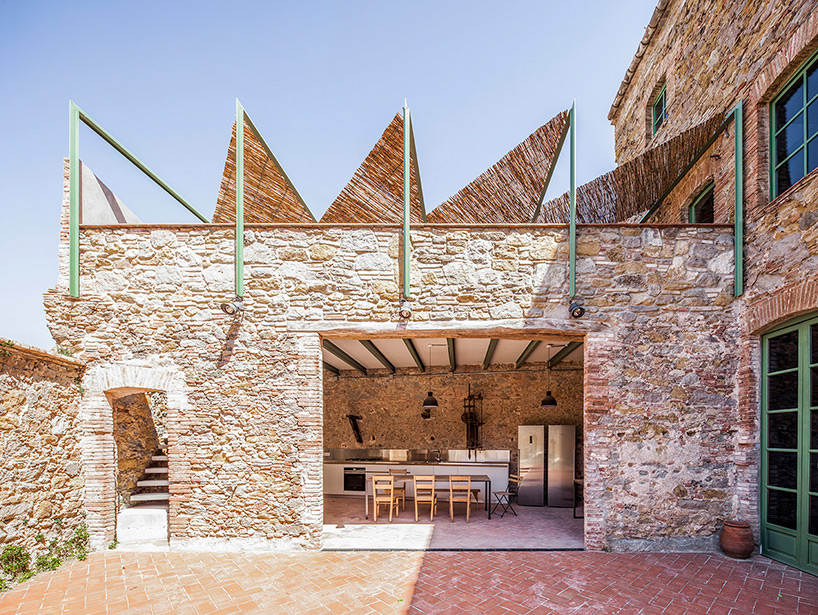 anna & eugeni bach transform chocolate factory into a luminous oasis
in the heart of the small town of la bisbal in spain, architects anna & eugeni bach have transformed the curious typology of a former chocolate factory into a light-filled, residential oasis. the dwelling, which lies on historic block from the...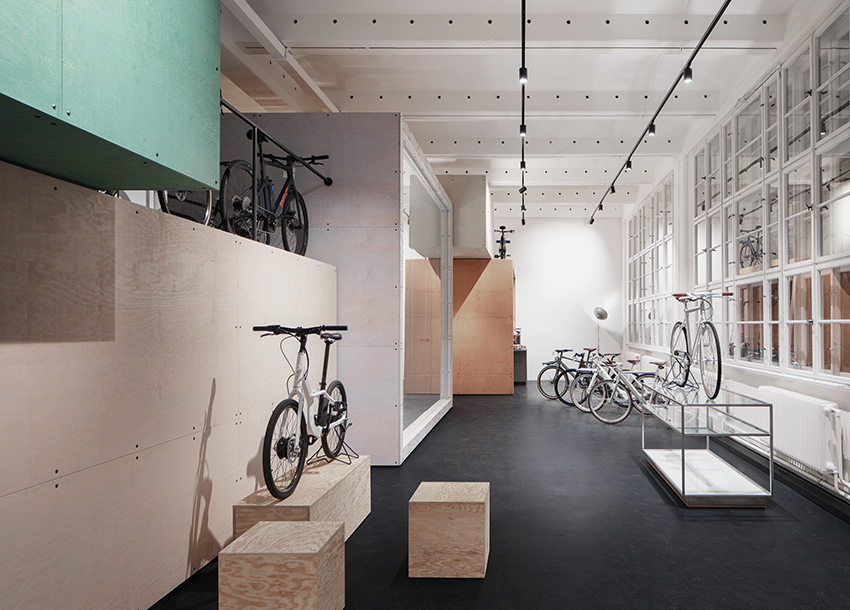 naice stacks wooden volumes inside old berlin factory for urban mobility startup?s offices
in a loft-space in a former factory building in berlin, naice studio designed the new headquarters for an urban mobility start-up company. the mixed-use space houses the offices, presentation areas and meeting rooms, and an electric-bike workshop,...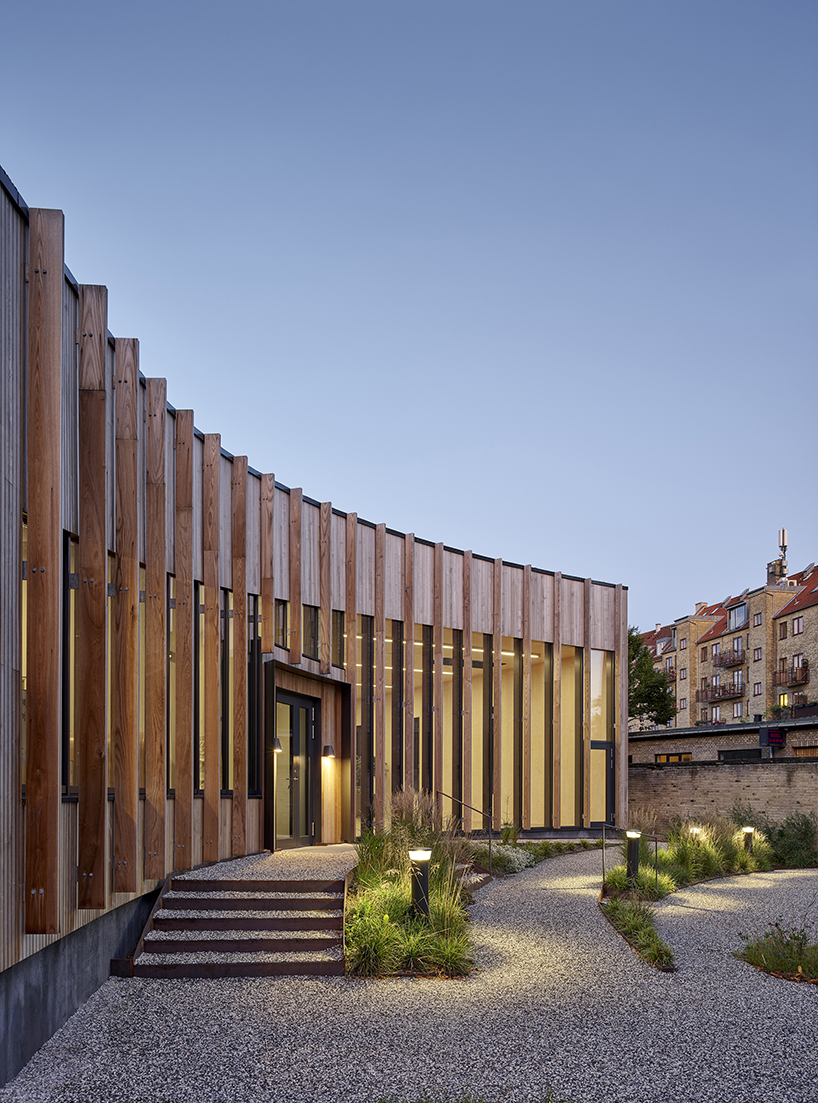 nord architects clads community center and parish in CLT wood in denmark
designed by nord architects, the new parish center located in a copenhagen suburb, is a modern gesture of sustainability ? a gentle mark in wood that brings people together. the parish centre adds a welcoming new gathering space to brønshøj and...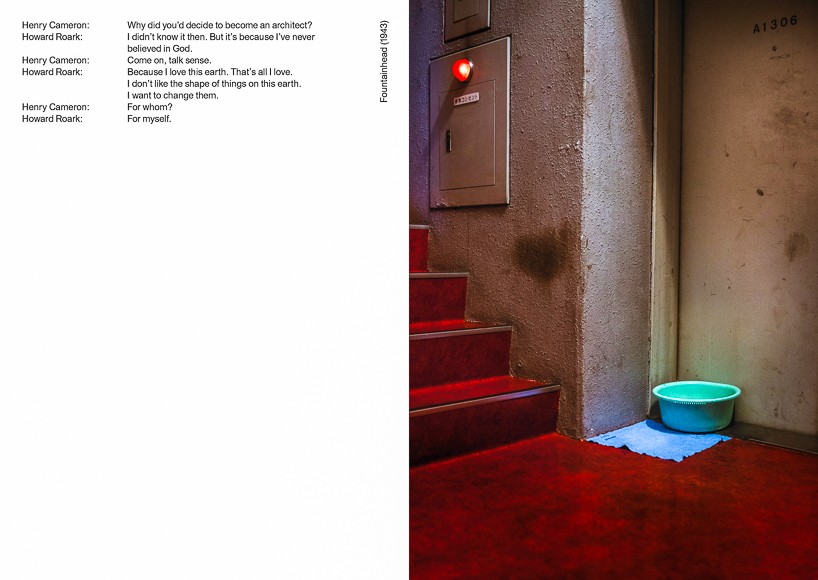 shyue woon revisits ginza's nagakin tower for 'capsule' photography book
as the second book in shyue woon?s DARK CITIES trilogy, ?capsule? illustrates an imaginary narrative of tokyo?s famous nagakin tower. portrayed by a series of photographs, the book tells the story of an architect, kisho kurokawa, who is trapped...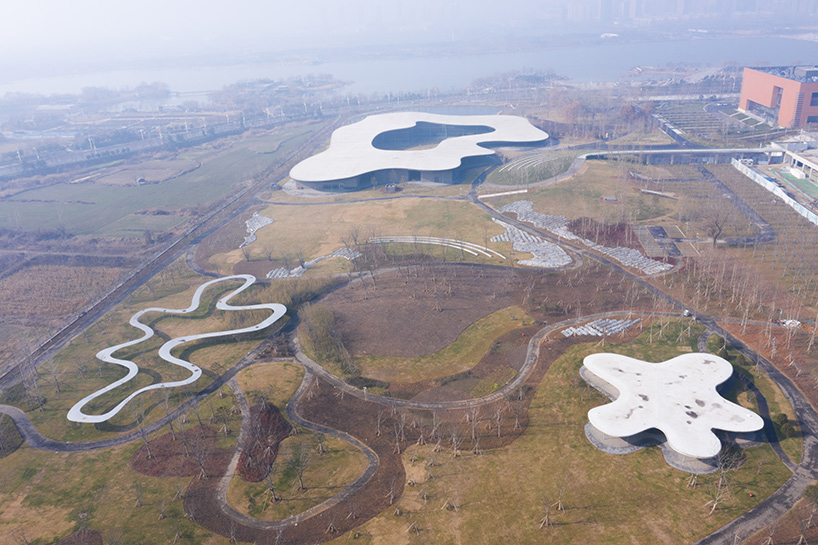 paulo dos sousa photographs ryue nishizawa's jining art museum in china
architectural photographer paulo dos sousa has documented the ryue nishizawa-designed jining art museum, which recently opened in china?s shandong province. the images not only illustrate the main museum building, which contains exhibition halls,...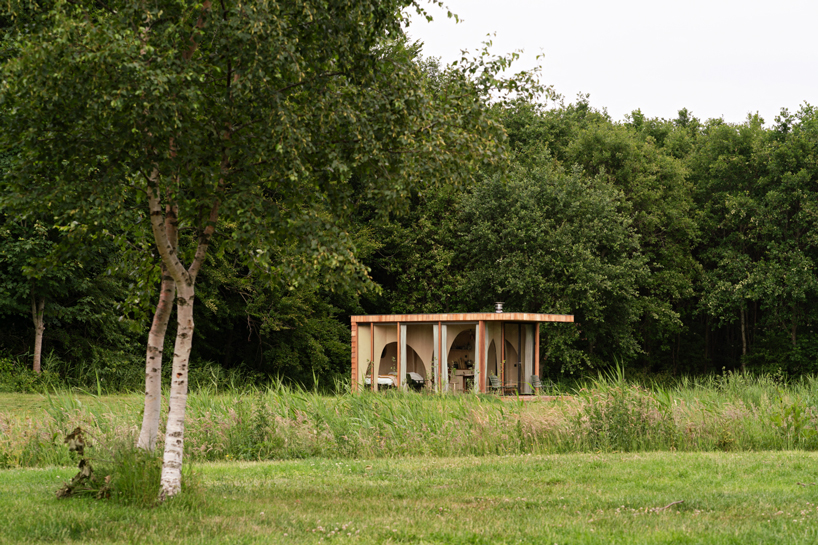 thewaywebuild fills its tiny forest cabin with a network of timber arches
amsterdam-based architecture studio thewaywebuild introduces its mobile ?forest cabin? retreat. the tiny dwelling is designed as a meditative space for quiet living within its natural context, sited at a campsite known as ?het bos roept!? within...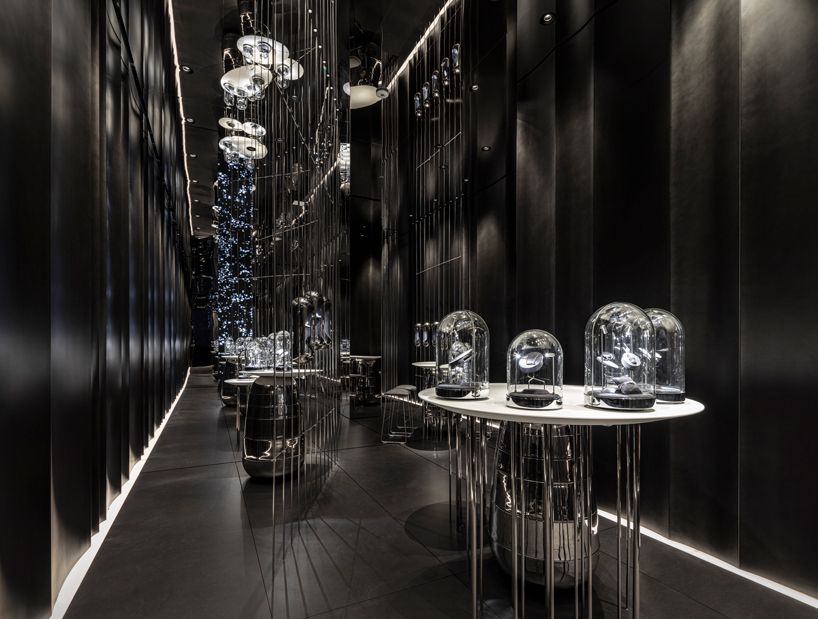 baranowitz + kronenberg design a?me new york showroom in soho
amsterdam-based architects baranowitz + kronenberg (B+K) works with high-end jewelry brand a?me in the design of its flagship new york showroom on spring street, soho. situated in the heart of lower manhattan, B+K take influence from the...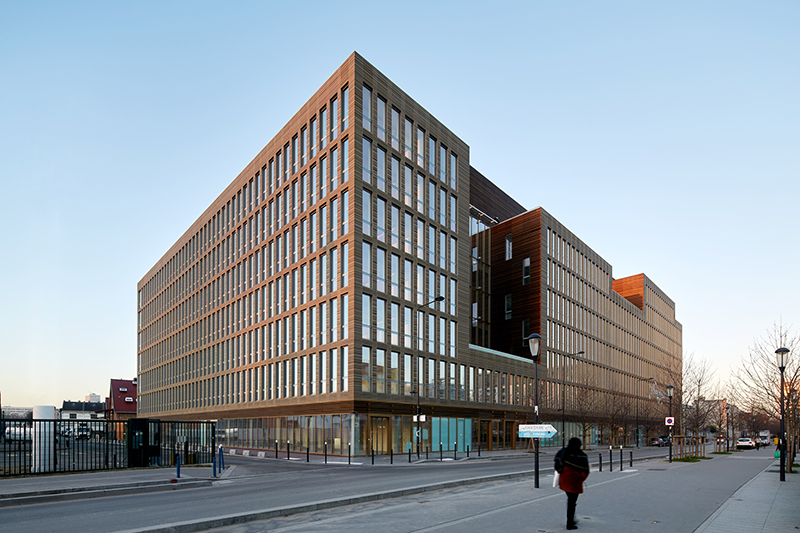 natural wood and warm lighting fill bfv architectes' office building in paris
french design studio, bfv architectes, recently completed pulse, a seven-story office building located in the outskirts of paris. the building?s core is opened with a vast atrium, covered with a glass roof letting the natural coming into the...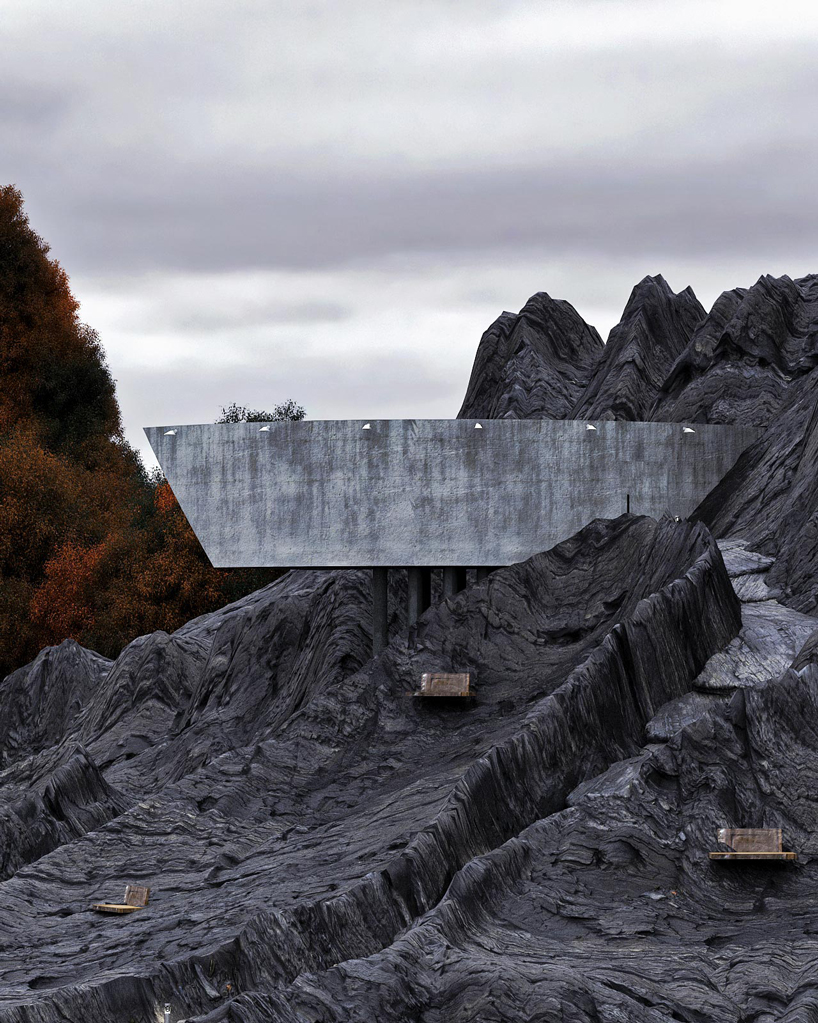 reza mohtashami integrates the sweeping 'concrete house' into the cliffside
iranian architect reza mohtashami proposes his ?concrete house,? a minimal dwelling which merges with its dramatic landscape context. with its sinuously curving profile and brutalist-like concrete materiality, the envisioned house is visually...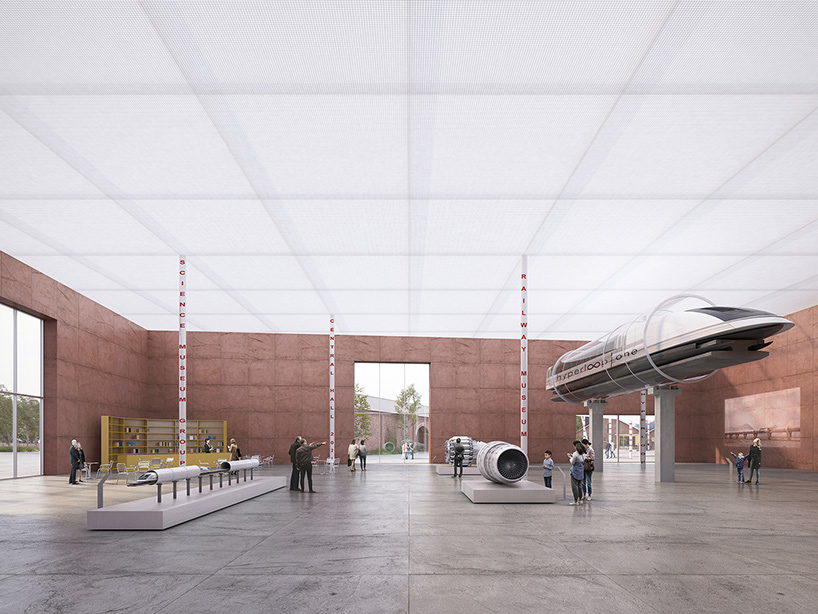 teams competing to design building for the UK's national railway museum
five teams, including 6a architects, OFFICE kersten geers david van severen, carmody groarke, and heneghan peng architects, have been shortlisted as part of a competition to design a new central hall for the UK?s national railway museum. with a...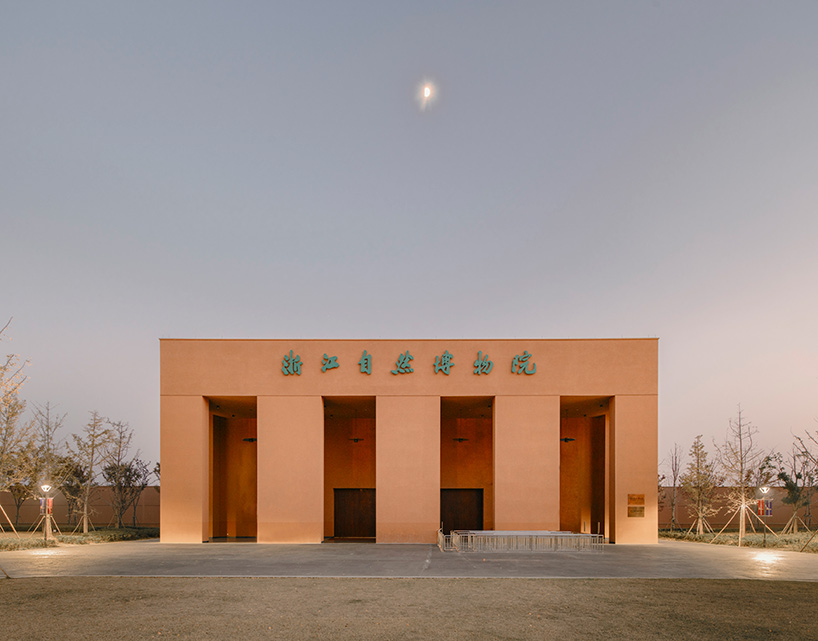 david chipperfield completes zhejiang museum of natural history in china
founded in 1929, the ?zhejiang museum of natural history? is located in the chinese city of hangzhou and has a collection of over 200,000 specimens covering geology, ecology, and paleontology. in 2014, the shanghai office of david chipperfield?s...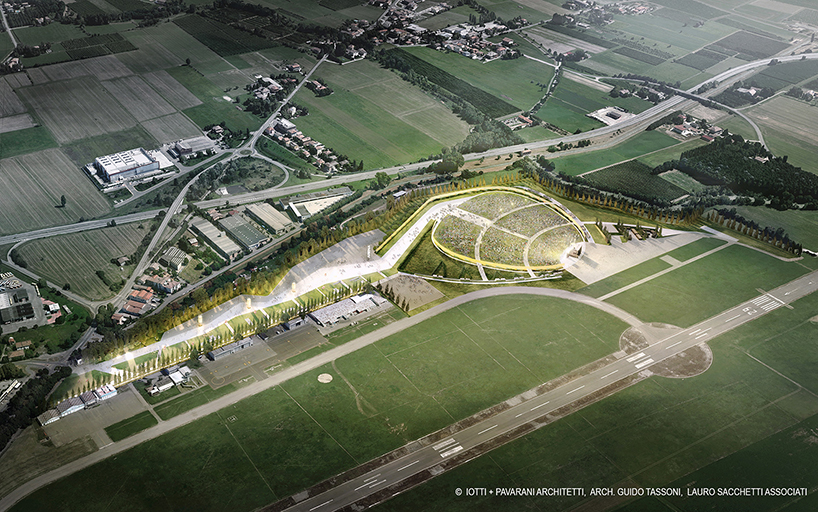 iotti + pavarani architects designs europe's largest open air venue located in italy
designed by iotti + pavarani architetti, tassoni + partners and lauro sacchetti associati, the rcf arena will be built on an airfield in reggio emilia, in the italian region of emilia romagna. due for completion in september 2020, the project will...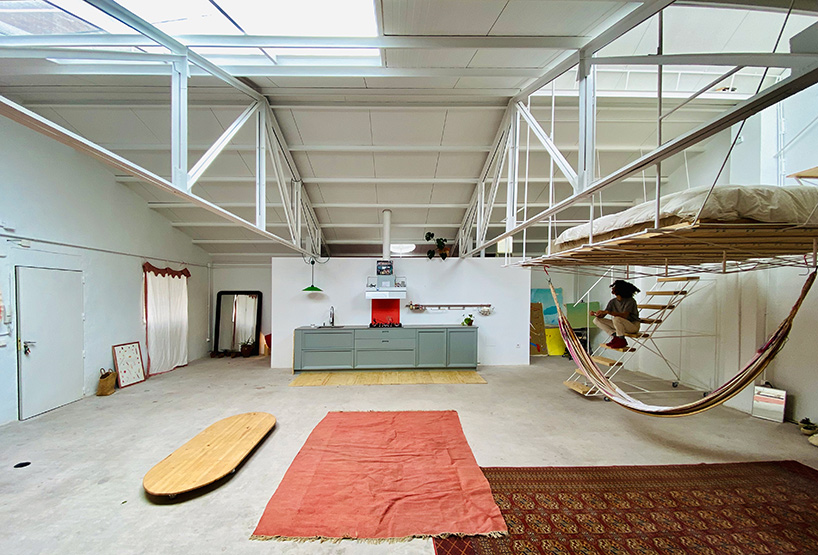 pía mendaro-designed artist's studio has a bed suspended from its ceiling
in madrid, spanish architect pía mendaro has designed a home/studio for her friend, artist clara cebrian. named ?topo?s shed?, the space is a converted warehouse that measures 10 meters by 10 meters (33 x 33ft). ?clara is an artist and does not...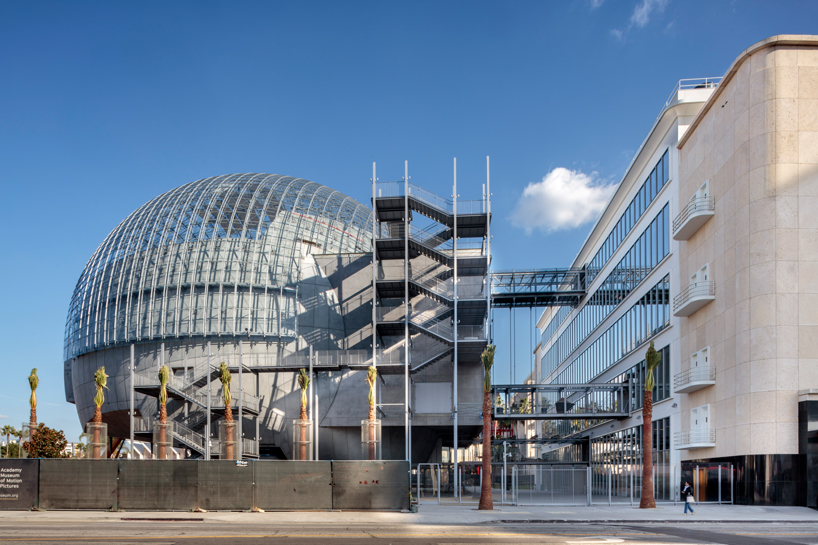 academy museum by renzo piano to open in los angeles december 2020
during last night?s 92nd academy awards ceremony, tom hanks announced that renzo piano?s academy museum for motion pictures in los angeles will open to the public on monday, december 14, 2020. billed as ?the world?s premier film institution,?...