Traditional Home in White Given a Modern Twist with Restrained Color Palette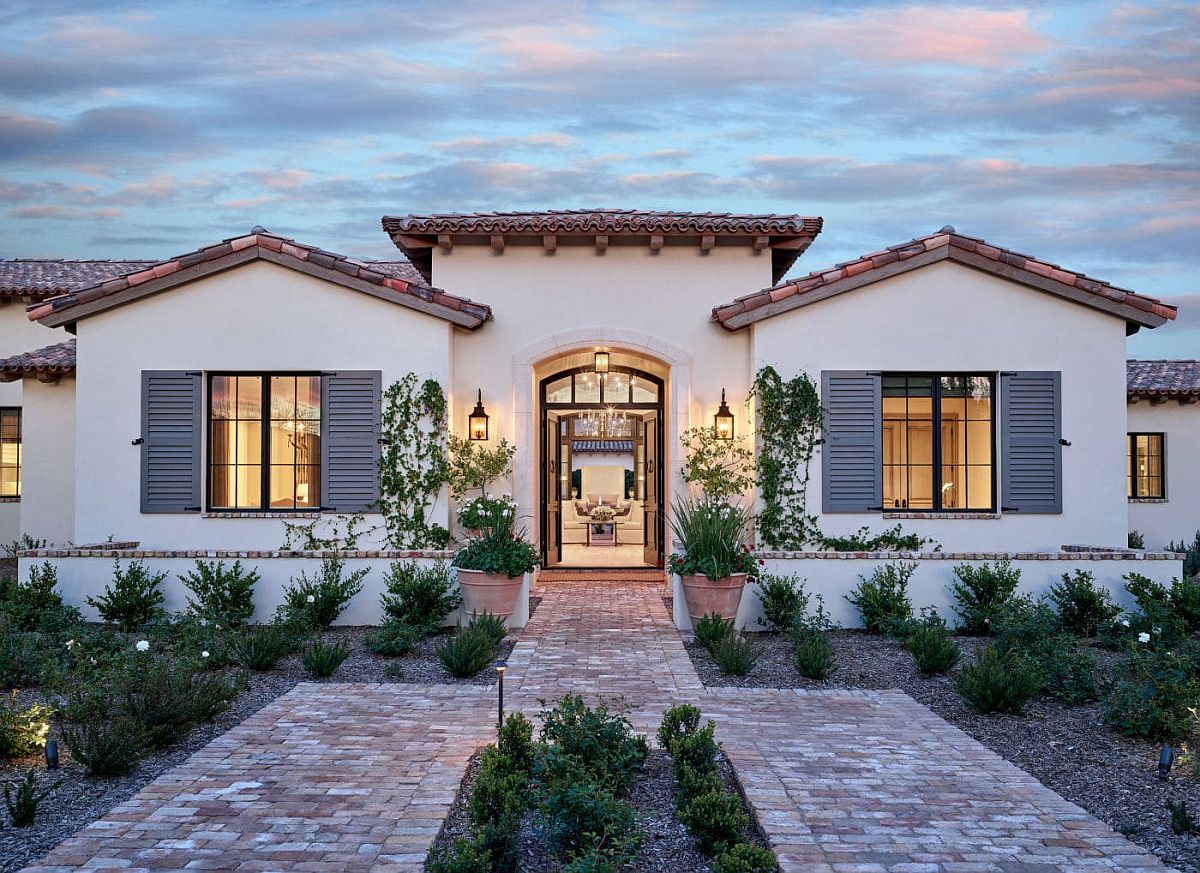 A balance between the old and the new often veers towards one of the sides more prominently. Classic, stylish and filled with neutral hues that are cleverly intertwined with pops of bod color, this fabulous home feels as traditional as it does modern. Even from the outside one can easily sense the timeless appeal of the residence and a roof with terracotta tiles adds to this sense of uniqueness draped in history. Window shutters in bluish-gray bring the outdoors inside while large windows bring ample natural light into every room of the house. Fabulous drapes in every room of the house add color and print to the white spaces and add contrast to an otherwise muted setting.
Traditional home given a modern update with a picture-perfect facade that is a showstopper
Designed by Lissa Lee Hickman, the home makeover subtly adds an air of luxury to an otherwise traditional home where everything is restrained and polished. The kitchen and dining area become the new heart of the house and the color scheme remains largely unaltered from the living space to the kitchen. Exquisite blue accents make the biggest impact in the living room while shades of gray usher contrast into the kitchen. A picture-perfect home renovation!
Terracotta tiles and classic features preserve the traditional appeal of this home
Traditional kitchen and dining area of the remodeled home in white with gray accents and drapes
Traditional outdoor sitting space and poolside deck with a lovely pool house ne...
URL:
http://www.decoist.com/
--------------------------------
Gorgeous George hotel in Cape Town | Interiors | Dezeen