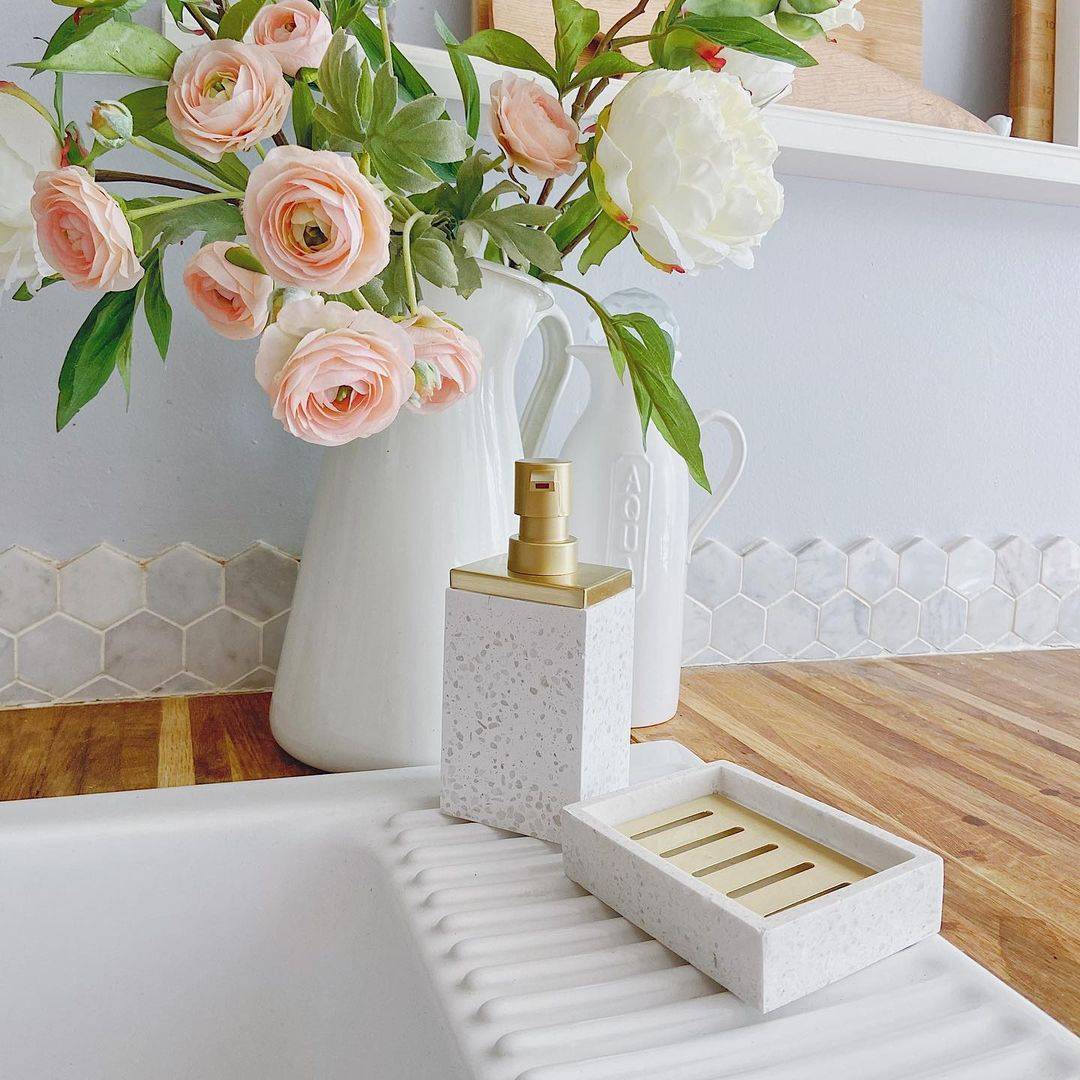 Hexagon Bathroom Tile Ideas: From Floors to Shower Walls
Hexagon tile bathroom ideas are a fresh take on upgrades of the classic tile designs. These cool pattern is also playful and dramatic for this glamorous bathroom. Low-Maintenance Floor Tiles Photo Credit: decorandthedog.net For people not...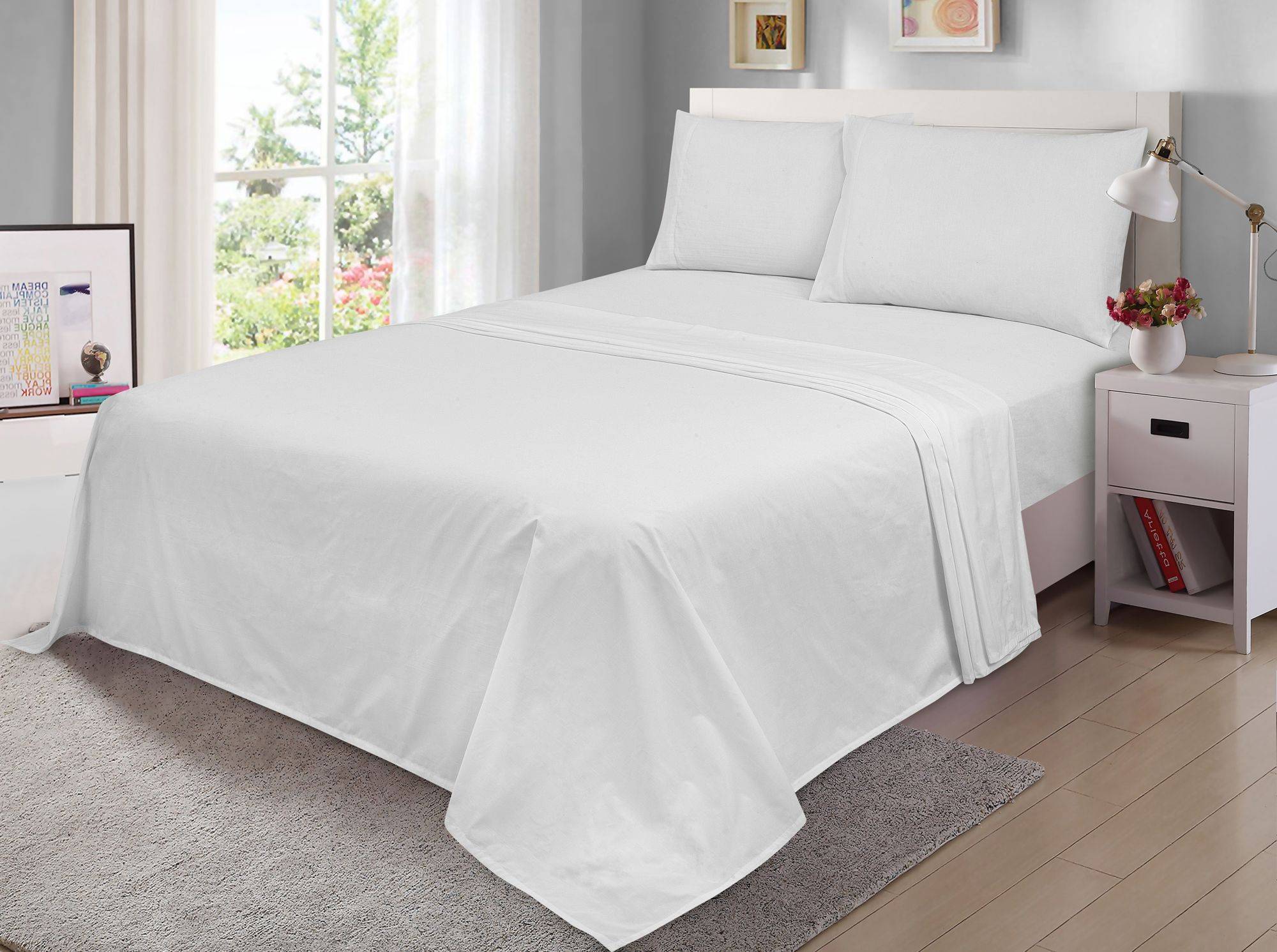 16+ Bed Sheet Ideas for Every Style Bedroom
The best bed sheet ideas are fascinating finds that will complete your relaxing comfort zone. After thorough deliberation on your bedroom design, the best color, and motif, now is the time for adding details. Mostly, it involves dressing up the bed...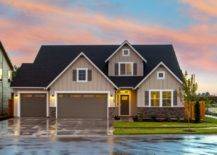 7 Popular Gable Roof Design Ideas to Enhance Your Home
The gable roof is usually also known as a pitched roof. As the name suggests, it's a type of roof with two sloping sides that peak at the top center. A gabled roof is usually preferred because it prevents water from dripping from roof sheds and it...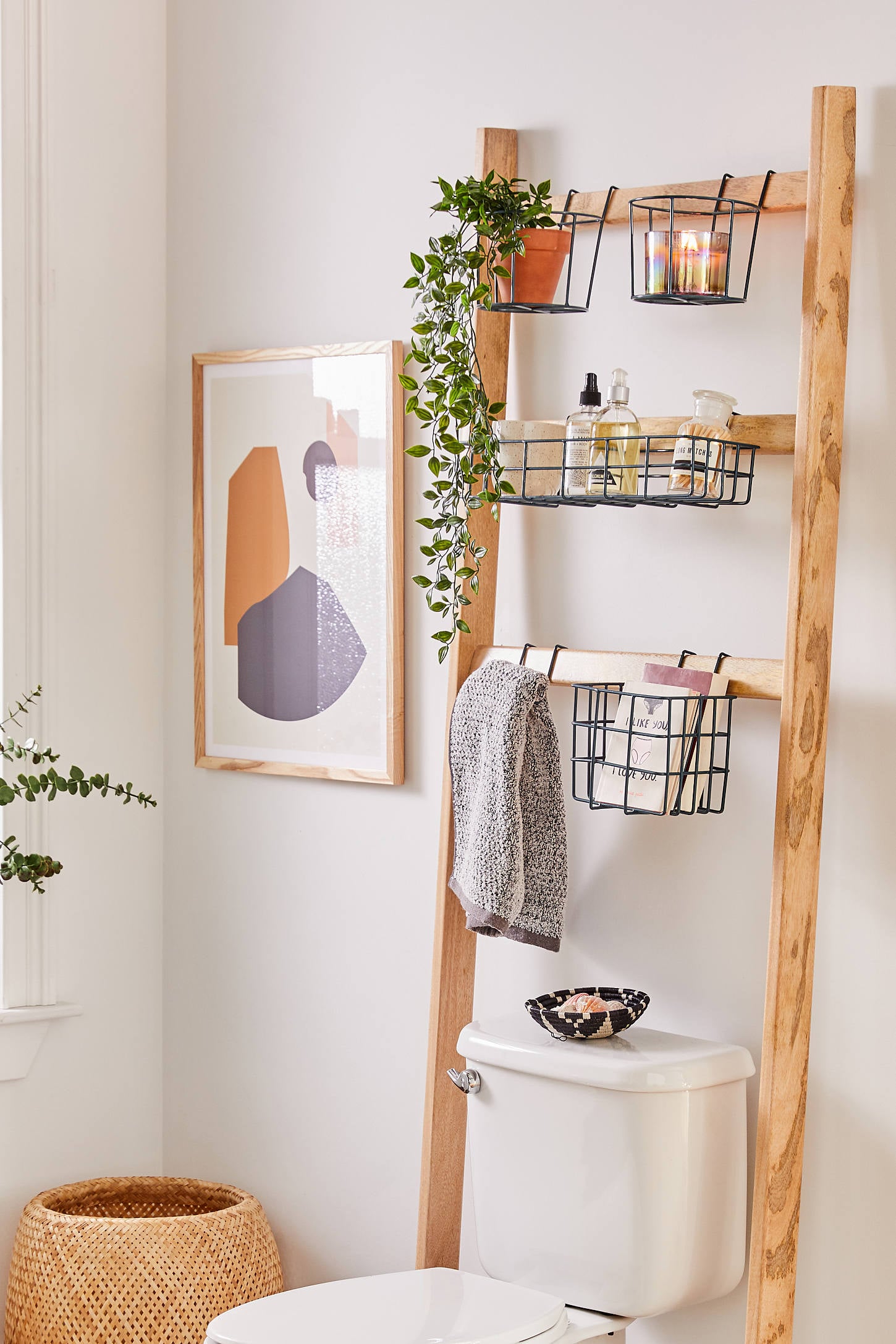 16+ Stylish Bathroom Magazine Holder Ideas
Bathroom organization can be quite tricky because a bathroom space is almost never enough irrespective of how big it is. What then can you do about those magazines you would love to pick up to read and cool off in your bathroom instead of just...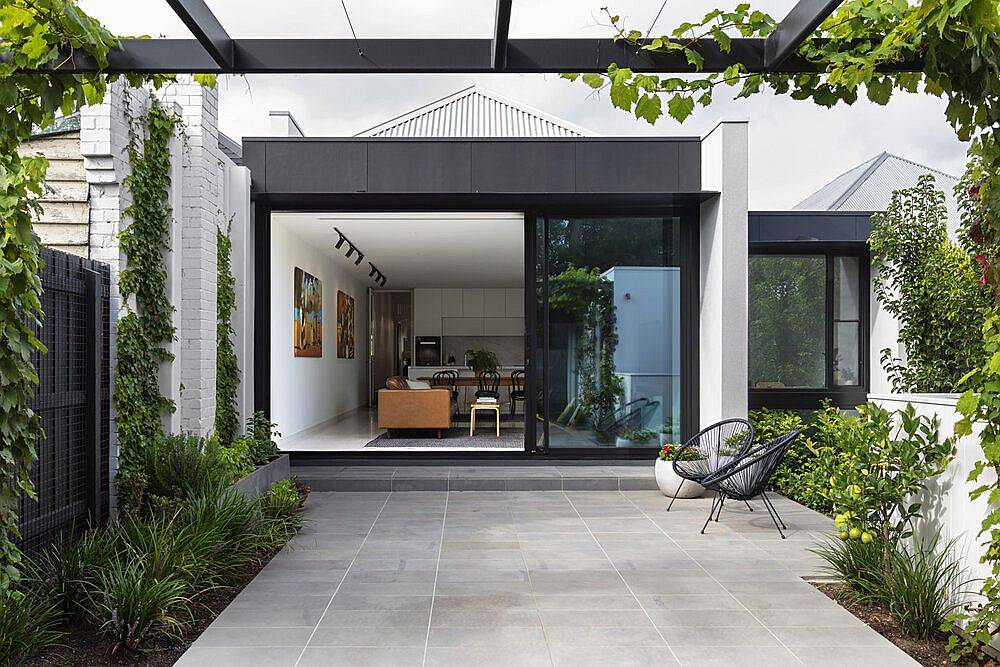 This Melbourne Home for a Retired Couple is All About Minimalism and Functionality
Smart renovations and extensions are always not just about adding new rooms and expanding the living area outdoors. There are times when homeowners want to cut back on the unnecessary and give their house a smart and sensible makeover that improves...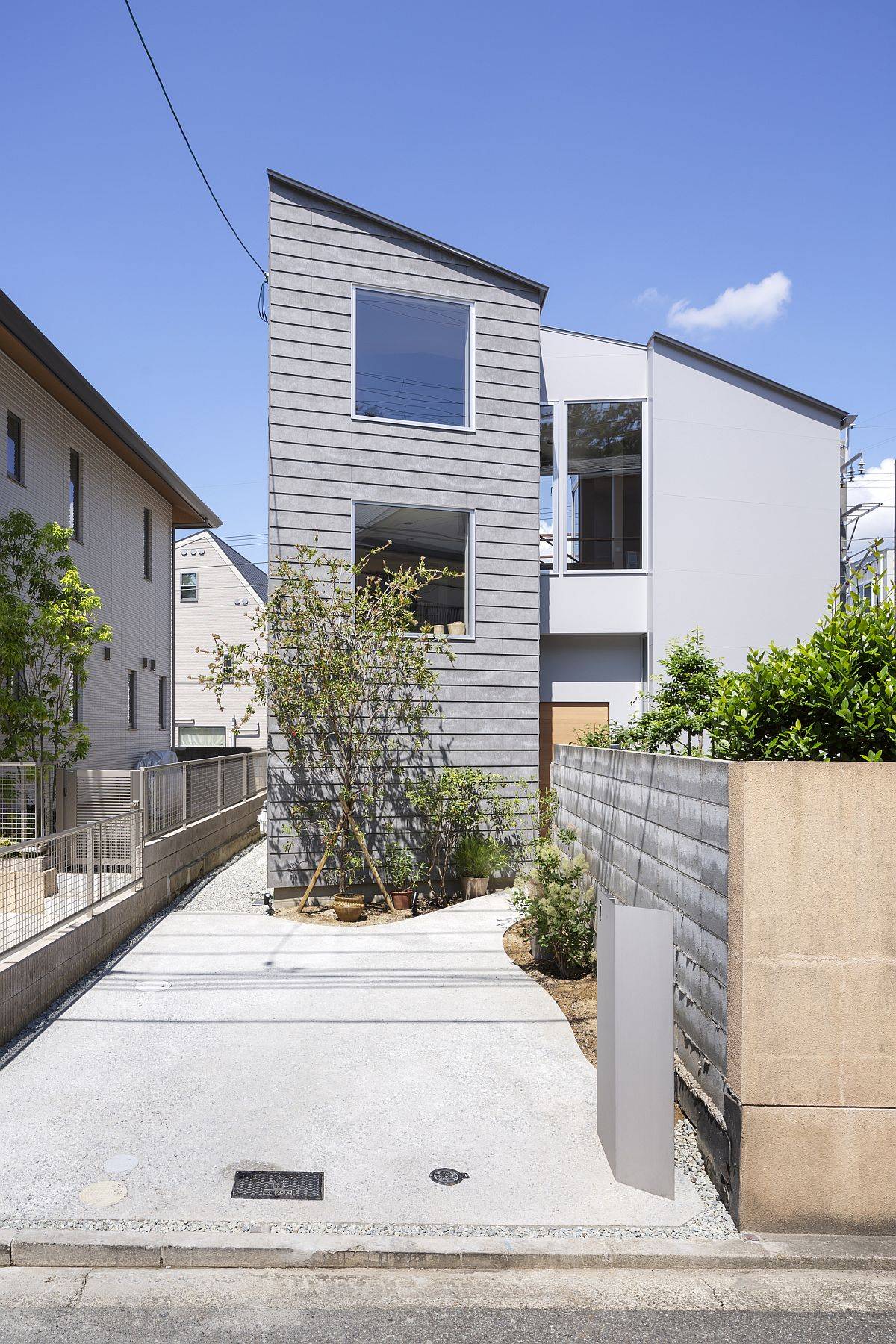 Tiny Home in Japan: Split-Levels, Smart Views and Space-Conscious Design
All things considered, 40 square meters of space is not much to work with and it feels even more limited when you put addition construction restrictions in place, which limit the actual built area. It is in here that tiny homes with smart design and...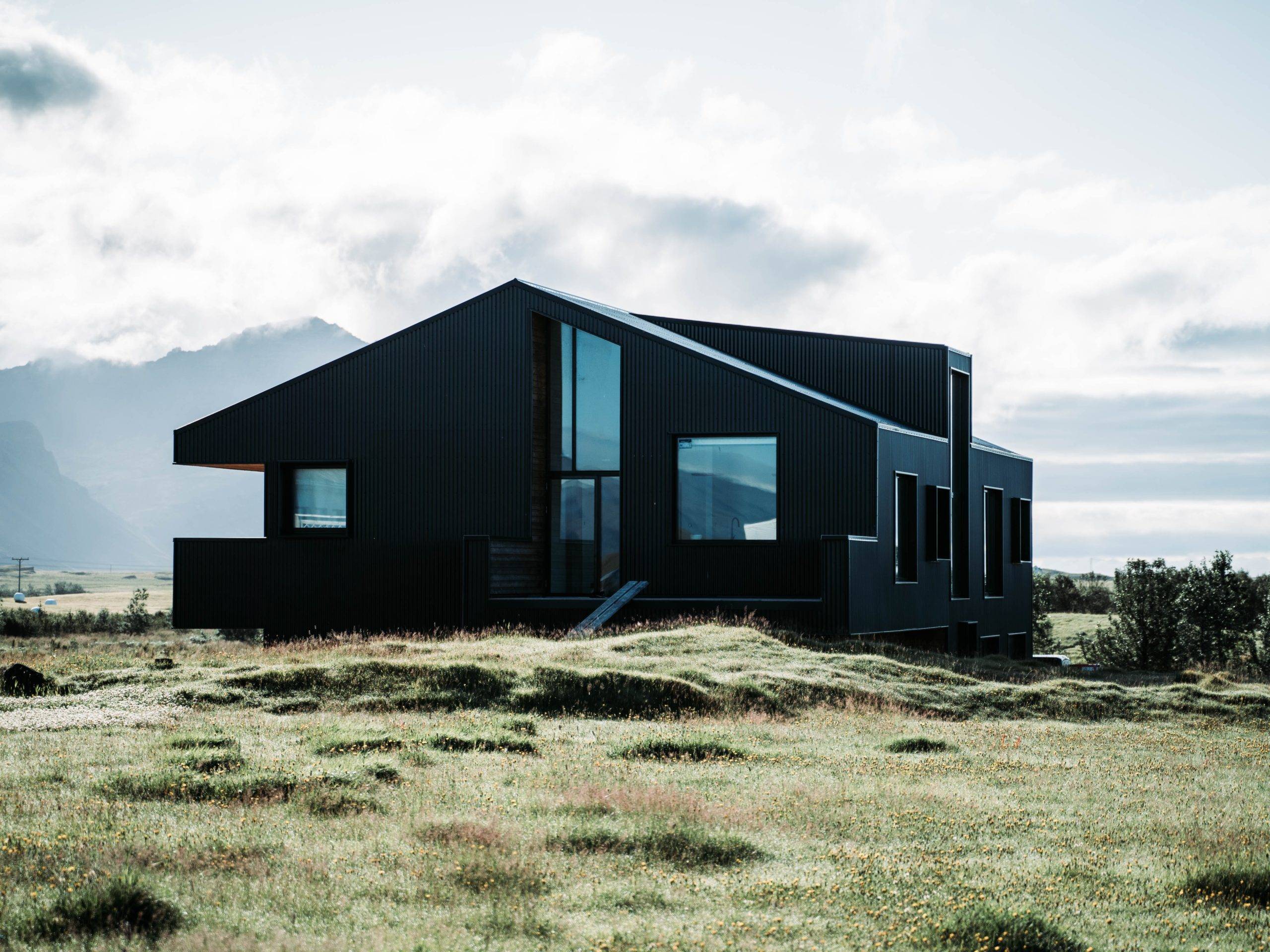 20 Modern Black Exterior House Ideas
The black modern house ideas often appeal to us as an offshoot reminiscence of a gothic flair. That is why not many people fancy the color and use it sparingly in both interior and exterior designing. But black is often dramatic, and it provides a...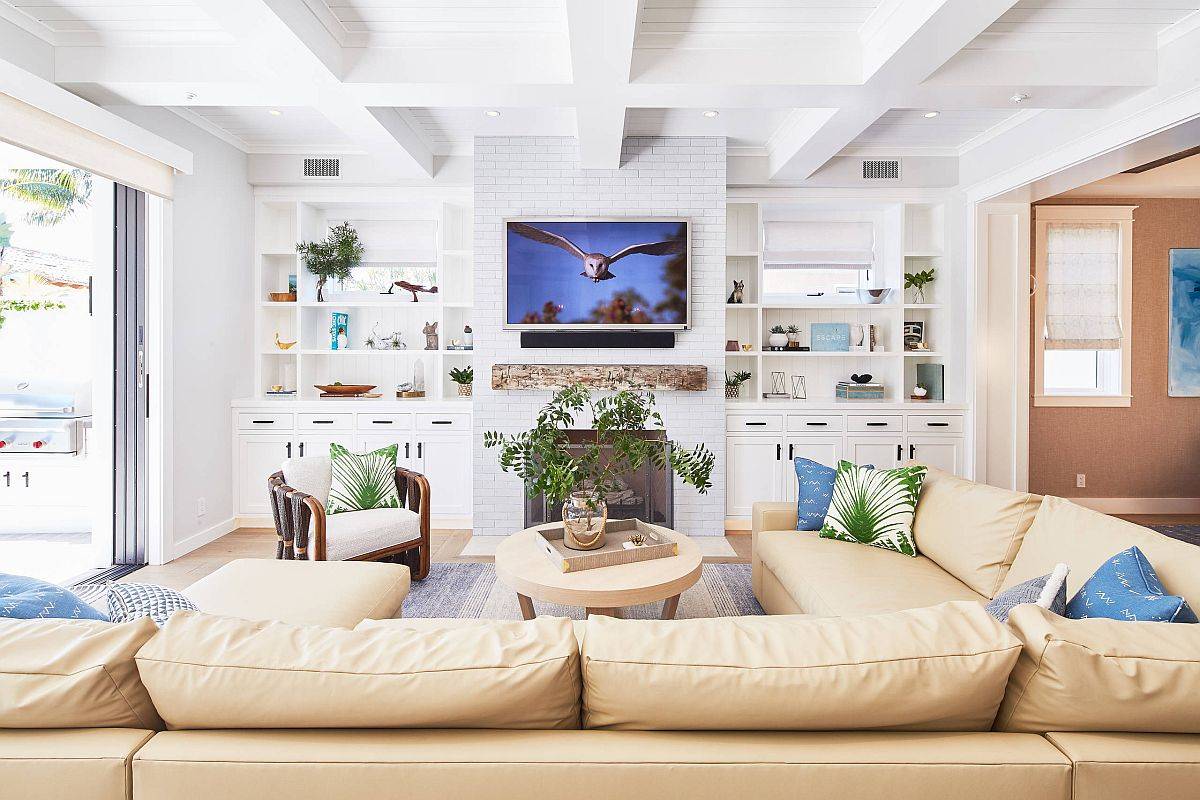 An Indoor Escape: Fabulous Family Room Styles to Choose From
If there is one thing that we have learnt after a year of dealing with a global pandemic, then it is that family does indeed come first. And we must cherish every moment that we have with them; even if they can get on your nerves at times! Since...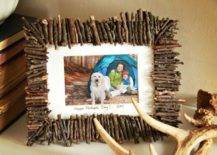 16 Chic and Unique Wooden Home Decor Inspirations
If you are trying to get your home to have some more wood and give it that feel, you are on the right path. This is because we know just how it feels to have wooden decorations in a home, whether rustic wood, modern wood, bamboo, or whatever else....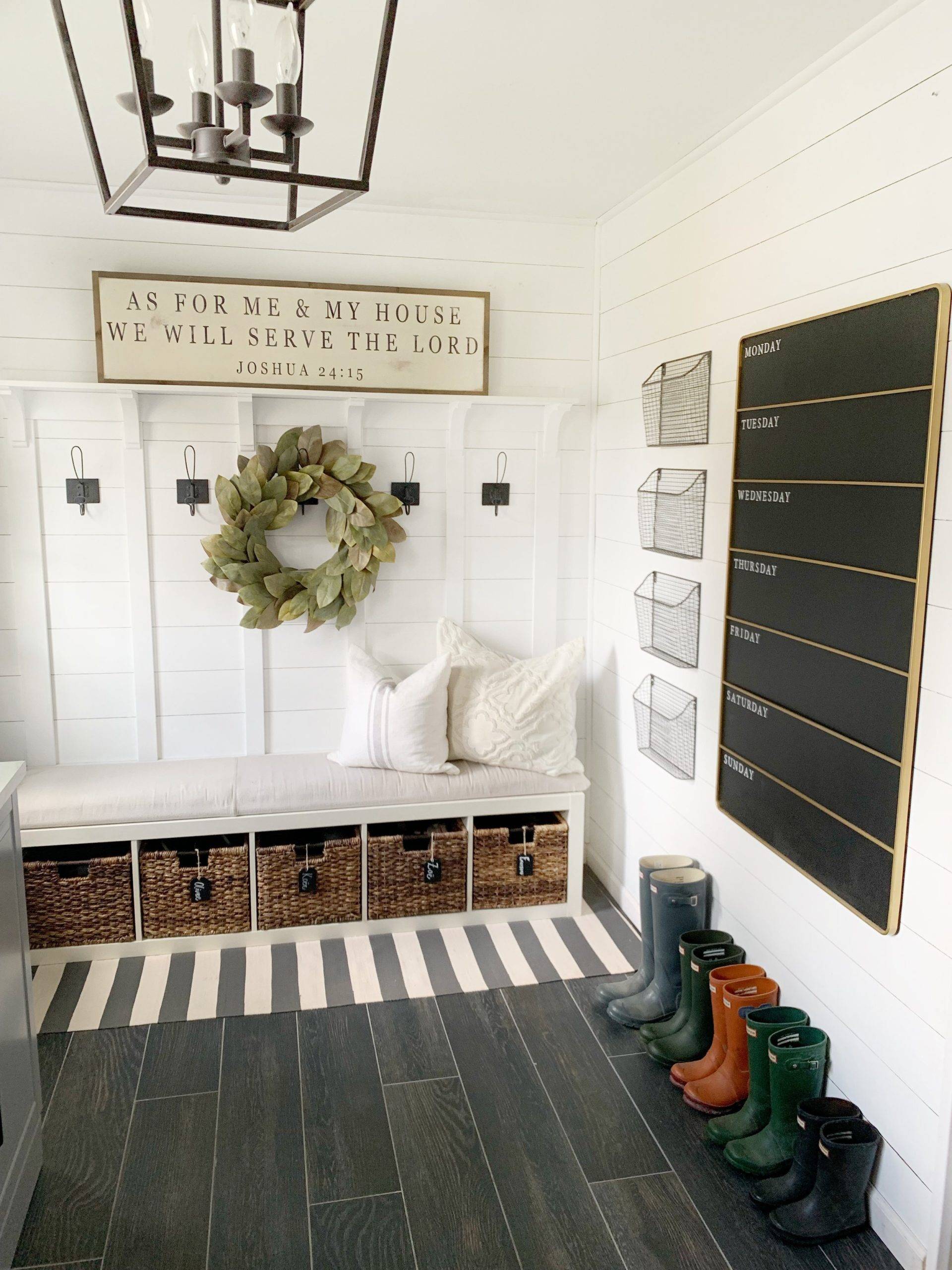 16 Farmhouse Entryway Ideas to Make Your Guests Feel Welcome
The farmhouse entryway envisions the timeless elegance and homey sense of the rural setting. Farmhouses are not just all about rustic structures and pastel colors. It also needs aesthetics that demand stylish sophistication and a cozy vibe. So aside...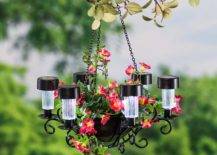 18 Outdoor Planter Ideas for Porches and Front Yards
When it comes to beautifying your outdoor with plants, there are so many outdoor planter ideas that you could take inspiration from. It might be pretty easy to just drive through the store and pick up random planters for your flowers but if you want...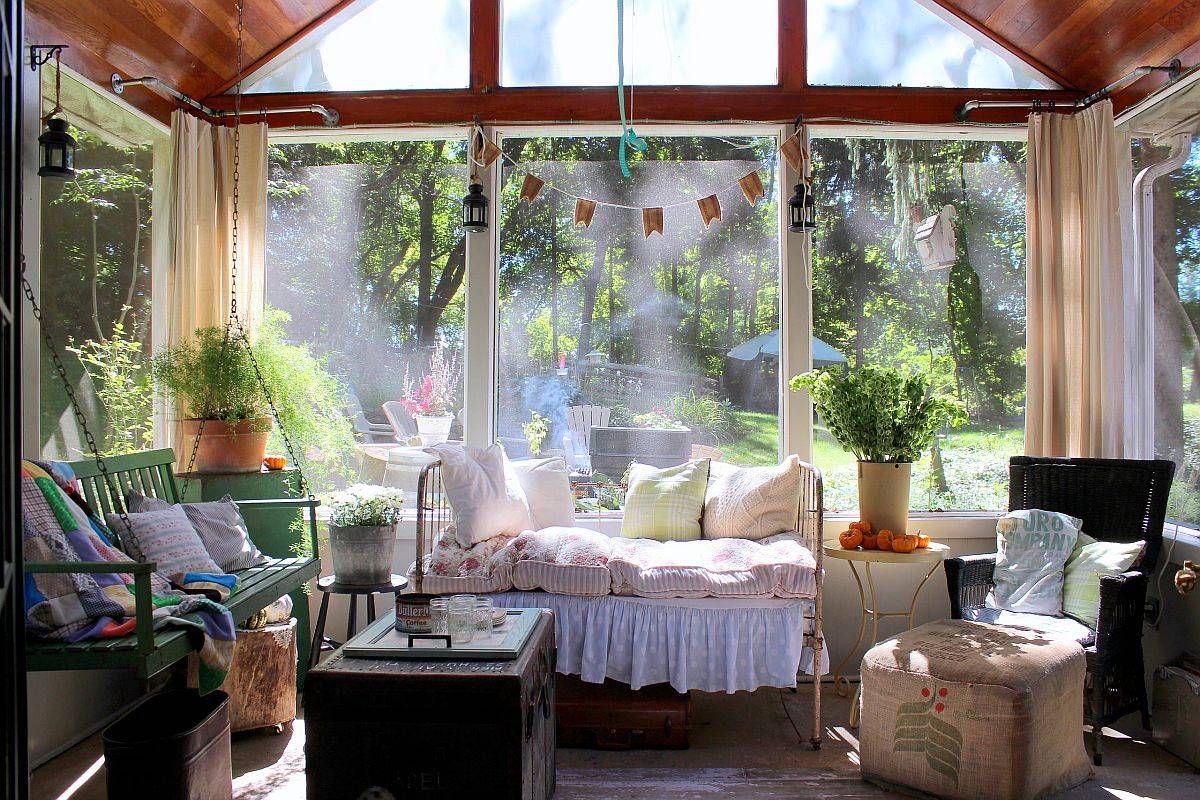 Rediscover Summer Bliss with these Fabulous Shabby-Chic Porch Ideas
It might have been several months, if not almost a year now since you stepped outside with some sense of freedom and safety. A crippling global pandemic has forced us indoors for a while now and it I only in the last couple of months that some...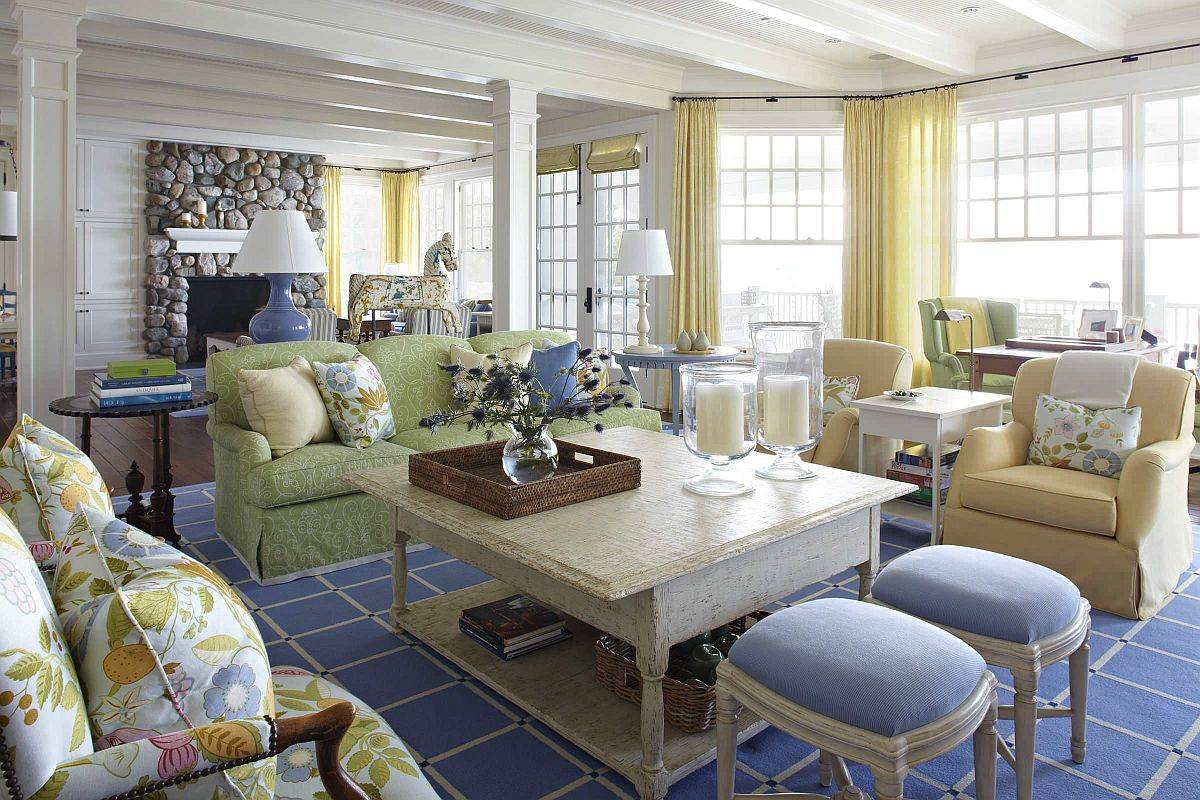 Top Summer Color Trends for Summer 2021: Blend of the Refreshing and Refined!
After being stuck indoors for almost the entirety of last year and the for the first few months of 2021, summer this year brings with it a welcome change in many parts of the globe. It is the time when we can all step outside with some sense of...
Stylish Open Shelving Inspiration for Every Room of the House
Open concept shelving is a trendy and modern way to organize your things, and it can work in any room of your house. Whether it's your bathroom, kitchen, living space, or bedroom there's room to organize and there's room to...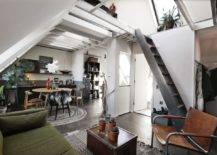 Trendy and Chic Loft Style Apartments [And 5 Reasons to Love Them]
Loft-style apartments are all the rage for city-dwellers, and for good reason. These adorably modern spaces are an interior design lover's dream. A studio loft apartment is a perfect apartment for the single millennial living life in the big city....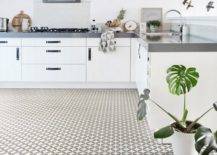 20 Vintage Kitchen Design and Decor Ideas
The kitchen is one of the most important places in a home, and choosing the perfect theme for your kitchen is highly necessary. Have you ever considered a vintage theme" Modern kitchens are nice, but it's totally okay to go retro and there are...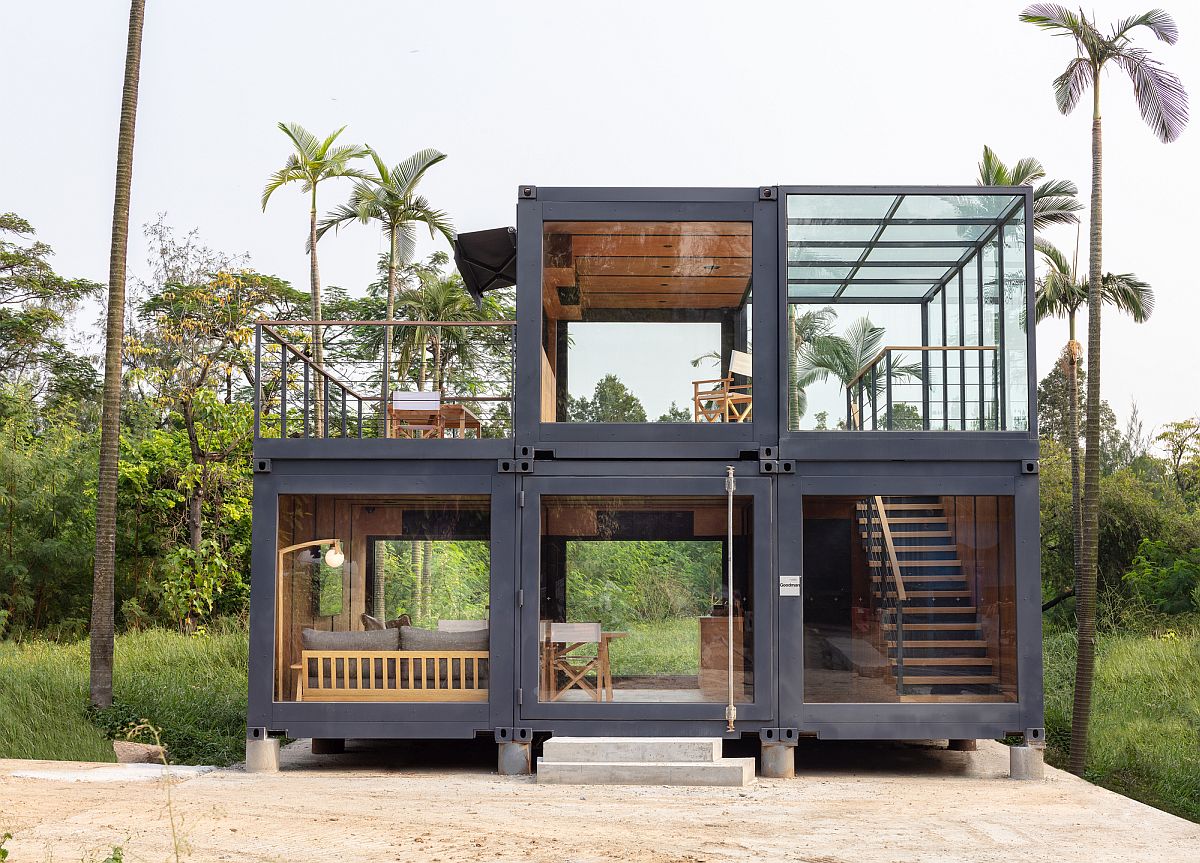 15 Coolest Shipping Container Homes [Ideas & Inspiration]
With the popularity and convenience of prefab houses, more and more people are now shifting into modular homes. These innovative houses are advantageous because they are time-saving and readily available despite weather constraints. They are also...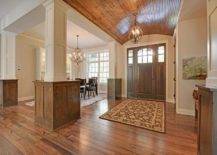 16 Cathedral and Vaulted Ceilings that Make a Statement
There are certain differences between a cathedral ceiling and a vaulted ceiling, although both are mostly interchangeable. A cathedral ceiling is defined by symmetry. It is a ceiling that aligns with the roof of a building with two equal sides...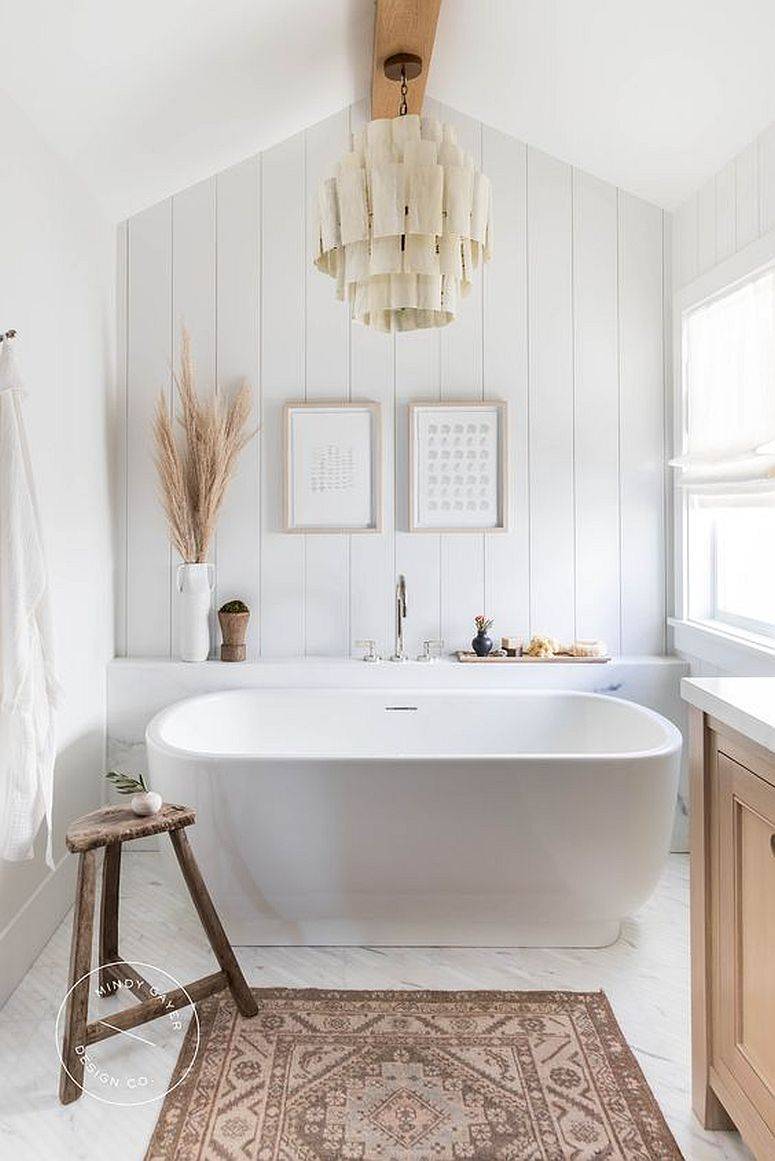 Monochromatic White Bathrooms: Serenity with Sophistication Unleashed!
There are some trends that are fleeting and then those that end up defining an era in home decorating and design. The idea of the modern, luxurious bathroom inspired by the comfort and opulence of the spa is one such trend that has become an almost...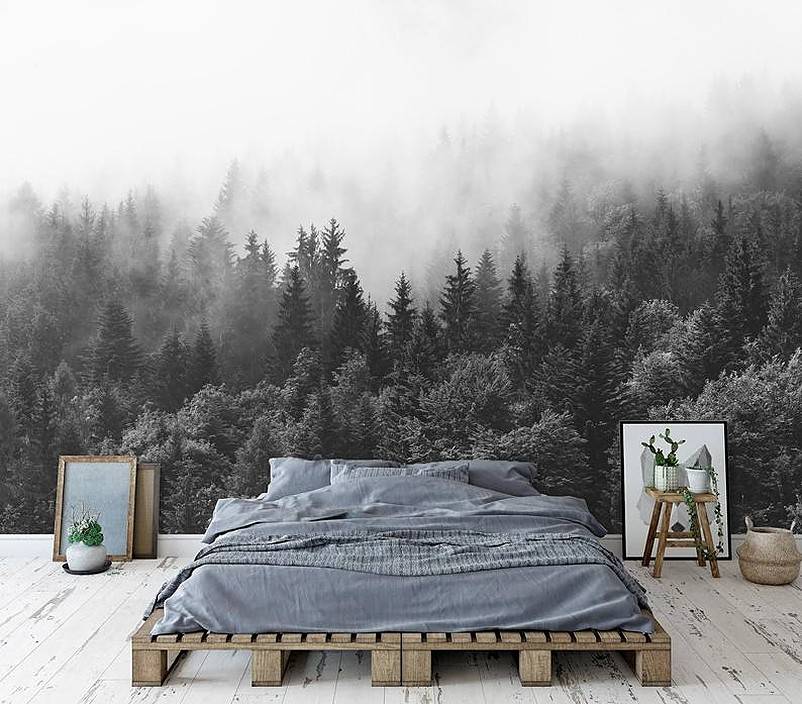 Cozy Grey Bedroom Décor: The Perfect Inspiration
A cozy grey bedroom decor may look dull and boring to some. But with proper styling, rearranging, and introduction of textures, even this monochromatic palette can bring a new life into your room. The elegant and neutral hue of grey makes up a...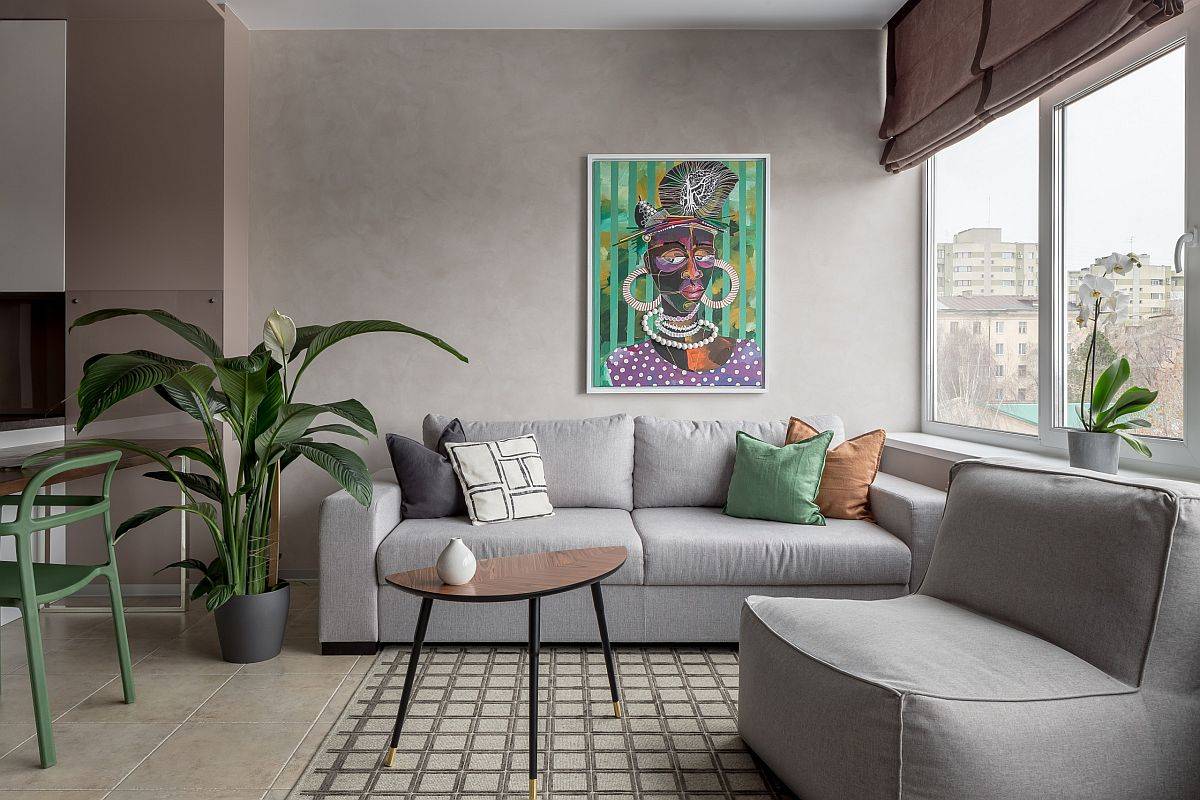 Best Living Room Organization Ideas for a Clutter-Free and Healthy Home
There comes a time when every home needs a little makeover. Over time, we tend to clutter the space around us by adding décor items and accessories that just do not fit in with the overall theme and scheme. Of course, organizing each room of the...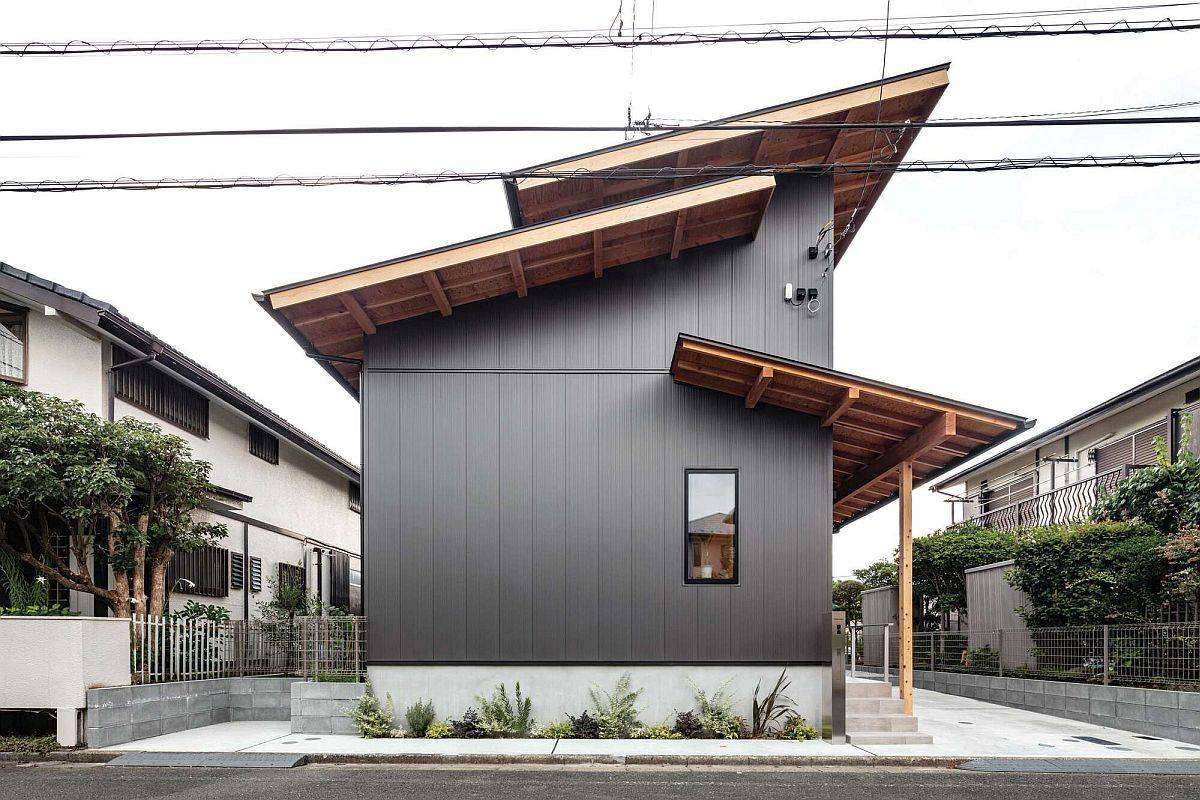 Smaller Roof Sections and Custom Dark Exterior Set this Japanese Home Apart
Every home adapts its own set of unique strategies and is filled with custom tiny details that not only give it a special personality, but also allow it to better serve the needs of the homeowners. Nestled in a busy, urban neighborhood of...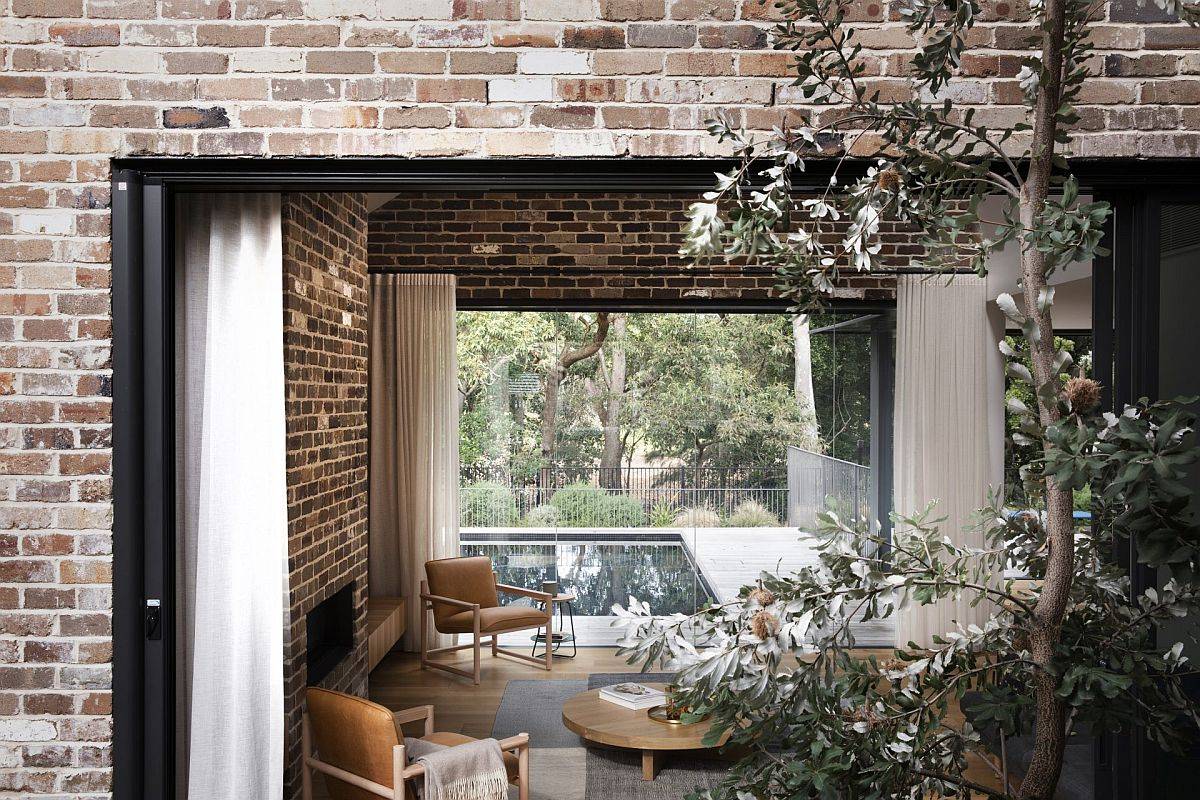 Heritage Federation-Era Home with a Polished and Concealed Rear Extension
Giving the traditional and historic home a modern makeover is a task that involves finding that perfect balance between the old and the new. This federation-era home Down Under is one such gorgeous residence where the heritage street façade has...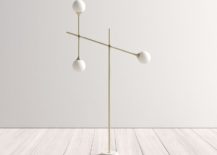 Mid-Century Modern Floor Lamps to Inspire your Retro Space
When your room has a different mood than what you envisioned, you should check if you have the right kind of lighting. Overhead lights are good and wall lights are great but you must not overlook floor lamps. Floor lamps are great at creating accent...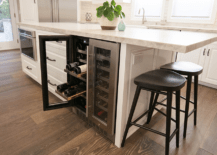 Stylish Kitchen Additions You Didn't Know You Needed Until Now
If you're remodeling and revamping your kitchen we know that you've spent hours looking at trendy backsplashes, marble countertops, and perfect kitchen tiles. Those are the things that are going to give your kitchen style on the surface, but...