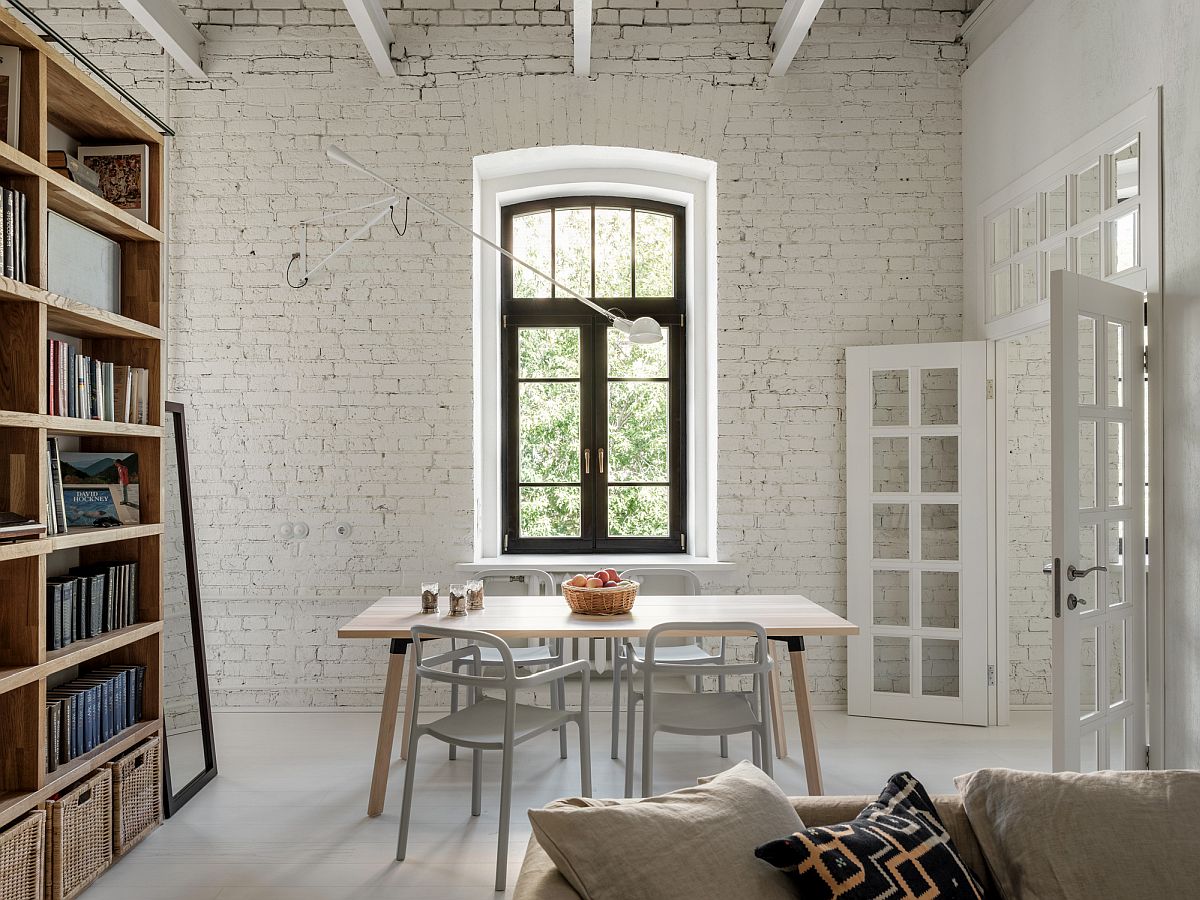 Rundown Apartment from 1914 Renovated to Showcase its Rich Textural Beauty
Most Moscow apartments that we have seen till date seem to embrace a certain posh, modern minimalist style that feels both sophisticated and purely contemporary. Yet, this gorgeous little apartment inside a building built originally in 1914 moves...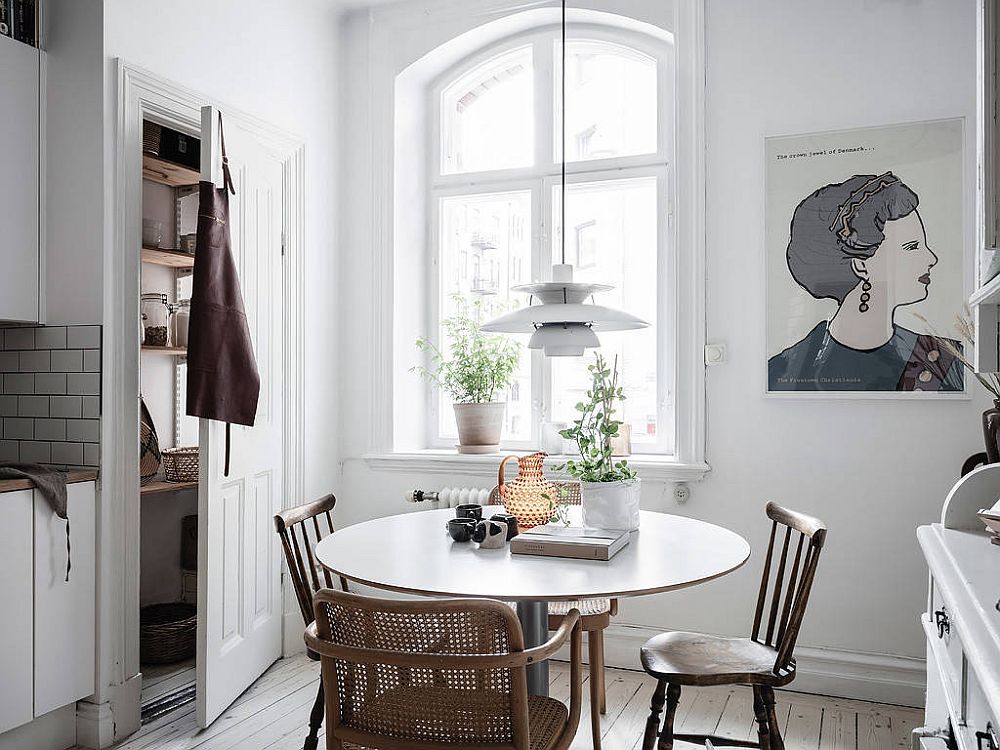 20 Small Scandinavian Dining Rooms: Dynamic Functionality with Muted Charm!
If there is one style that naturally lends itself to modern homes all across the world, then it is definitely Scandinavian. It is the inherent simplicity, adaptability and functionality of this style that makes it so very perfect for the modern home...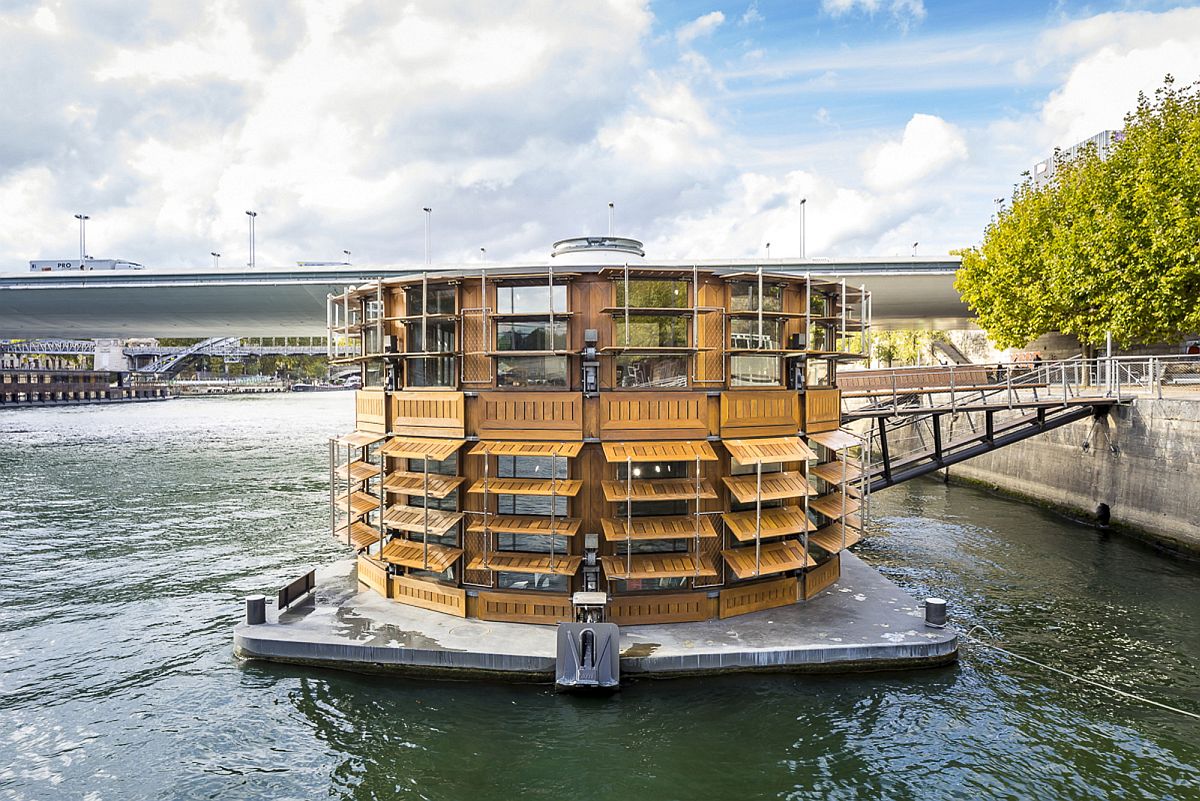 Exclusive Psychiatric Hospital on a River in Paris Wows with Novel Design
On first look you might not really believe that the Adamant Hospital sitting on a river in Paris is a hospital at all. It feels like a relaxing hotel that has been anchored to the edge of a water body and promises beautiful views of the city from...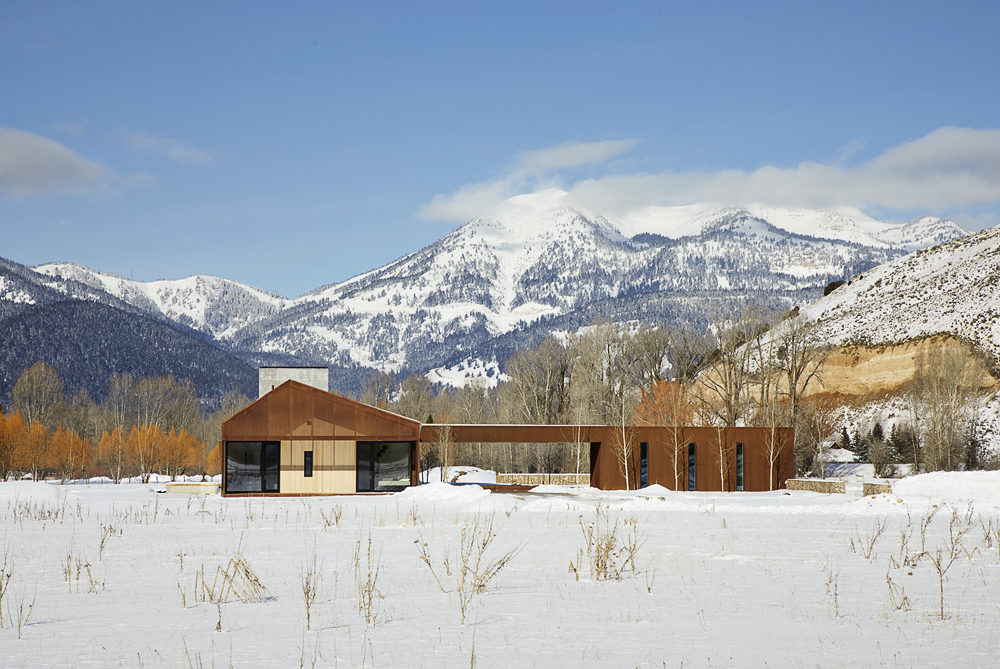 Awesome Dogtrot House in Jackson Blends Modern Rustic Design with Beautiful Views
Love a home that combines two different worlds in a fluid and seamless fashion" The you are bound to admire the design and innovativeness that CLB Architects brought to the striking Dogtrot House in Jackson, Wyoming. This modern home with a classic...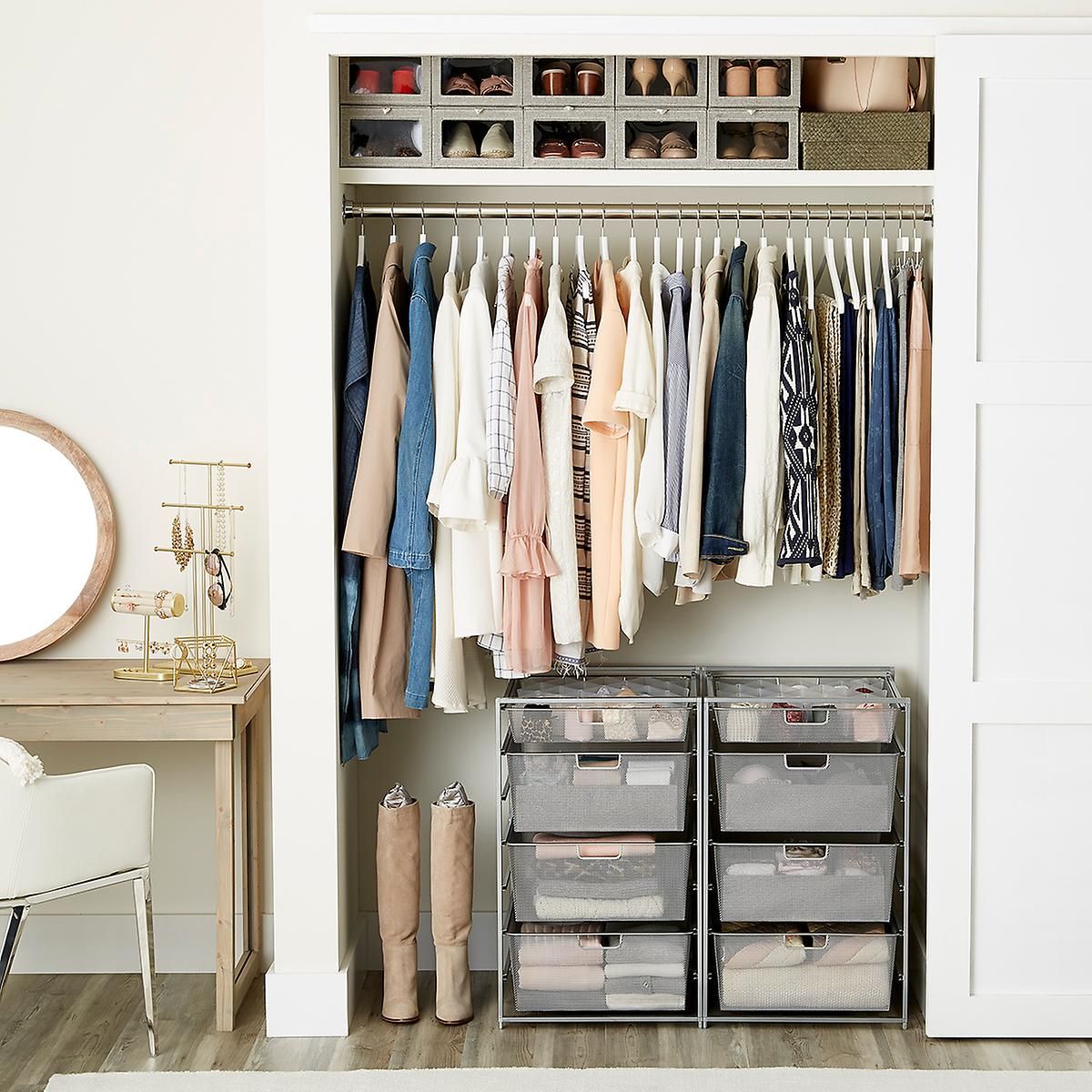 20 Small Apartment Closet Ideas that Save Space with Innovative Design
Searching for new ways to save space in your bedroom" Looking to make your mornings far more organized even as you avoid a cluttered wardrobe that feels like it always needs a makeover" Not to worry as we have the perfect set of ideas even as you...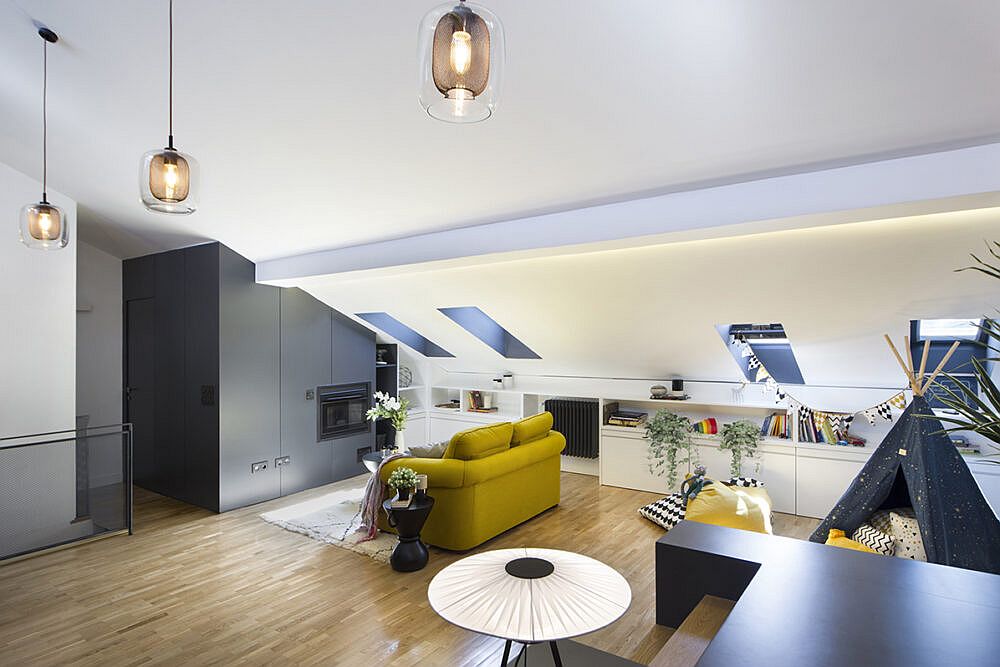 Impressive Attic Makeover Reveals a Space-Conscious Family Hub in Madrid!
It is not very often that you come across a stunning attic living space that feels as good as any other normal home living area in a modern home. It is even rare to have an entire attic unit that can function as an independent apartment unit all on...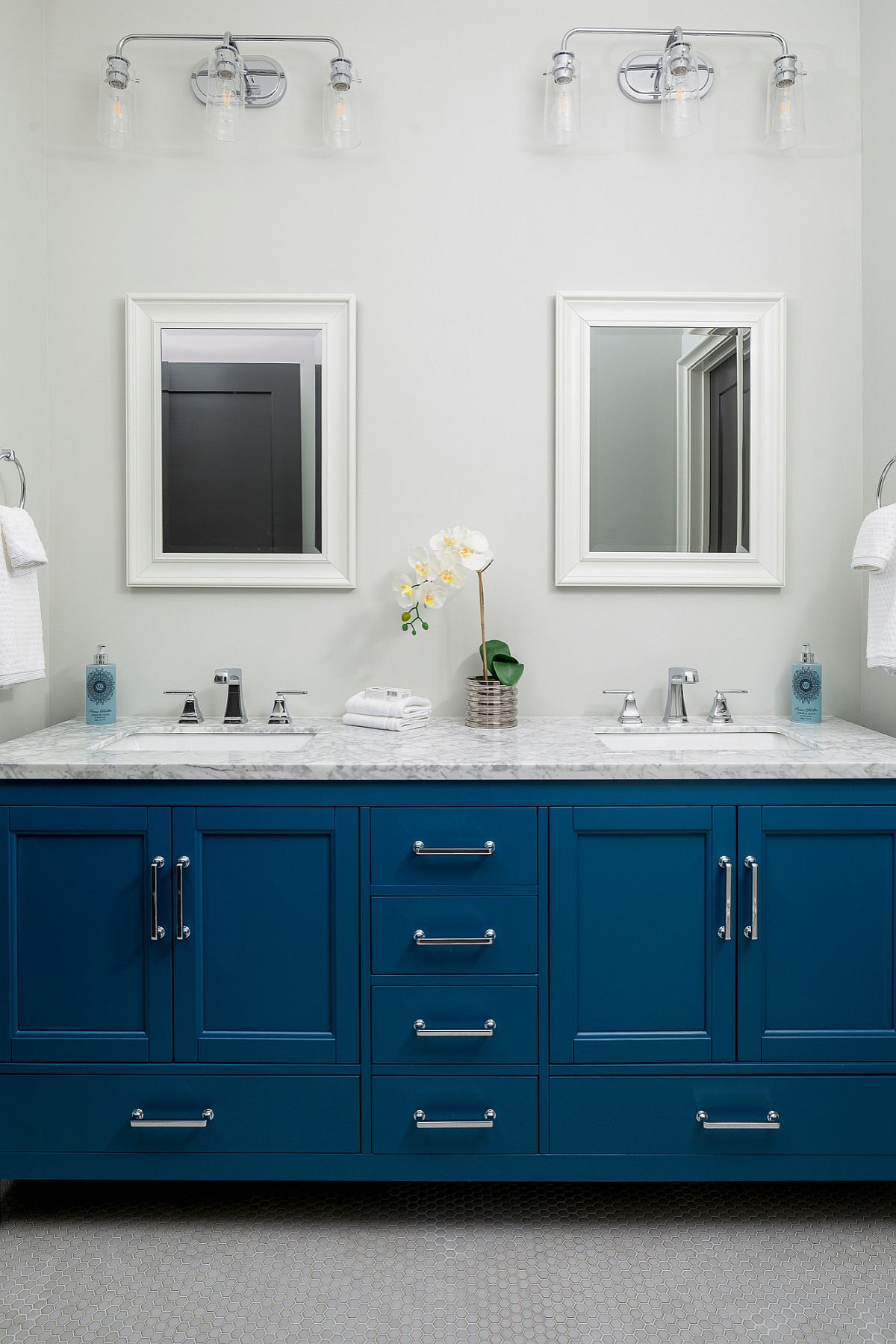 Embracing Color of the Year: 20 Lovely Bathroom Vanities in Blue
It is the year of blue and that makes our life a whole lot easier indeed! Blue as a color does not really need any special ?lift? and homeowners are inherently happy to use it in various rooms and across styles all year long. It is a color that is...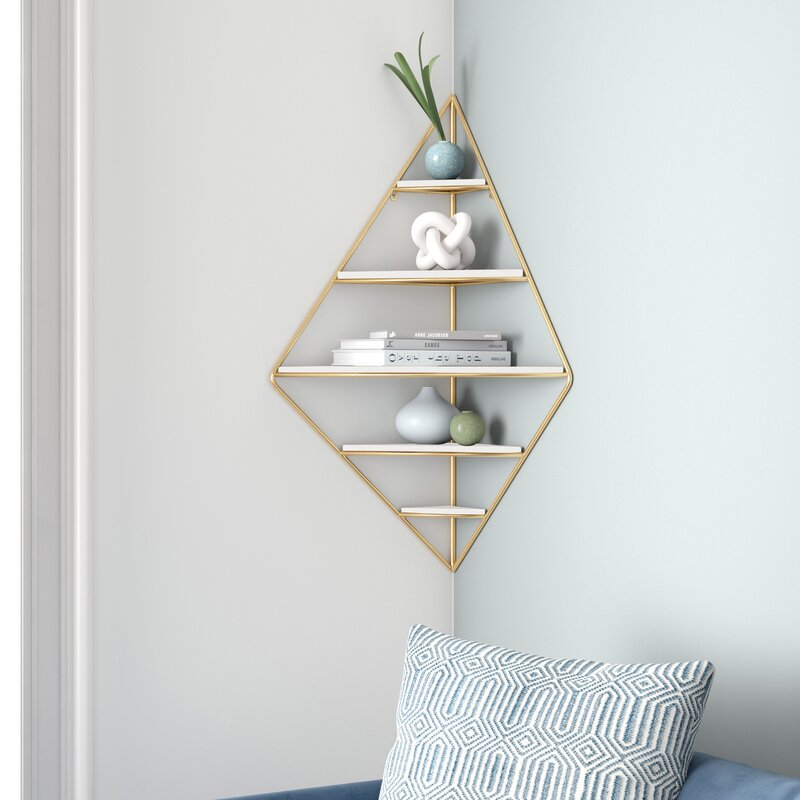 Corner Shelf Options That Blend Function and Style
Corner shelving is an easy way to make the most of your space. Whether you're trying to add storage to a small powder room or you need to utilize every square inch of your living room, a AllModern] Standing Shelves We begin...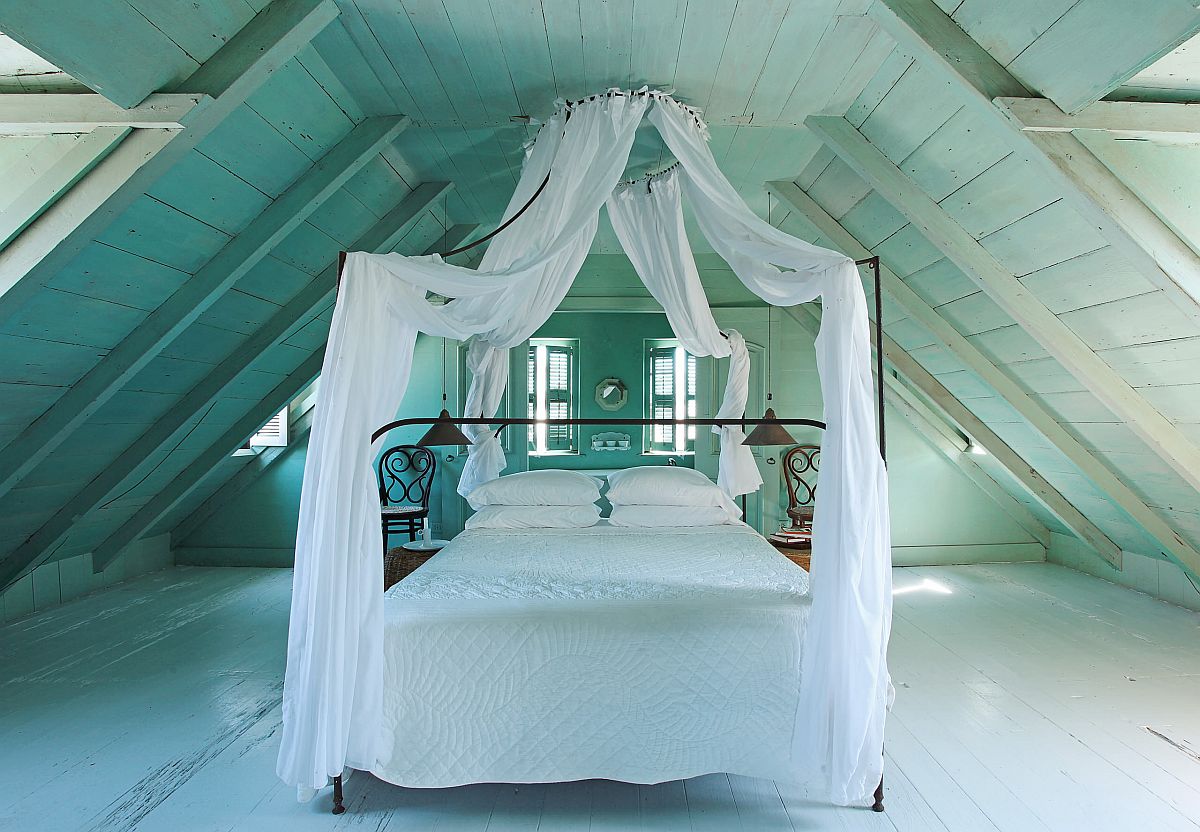 25 Space-Savvy Attic Bedrooms in the Trendiest Styles of the Year!
If there is one space in our lives that we can absolutely call our own, then it is definitely the sanctuary of the bedroom. That is of course, till you get married or start having a serious relationship. Once that happens, everything changes again!...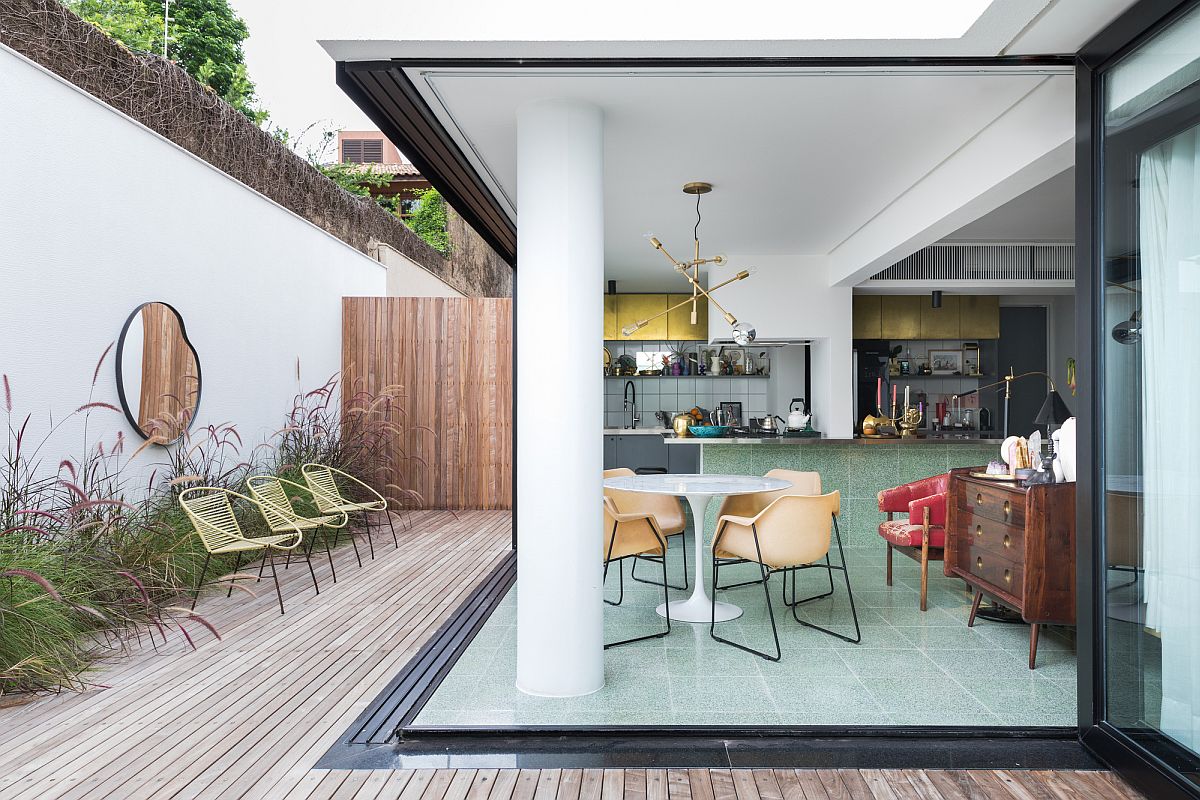 Iconic Décor and Vintage Charisma Reshape this Exquisite Brazilian Home
It is not every day that you come across a home that is as unique and special as the Londrina House designed by Todos Arquitetura. It is not the design of the house or its façade that make his Brazilian residence that bit special. Instead, it is the...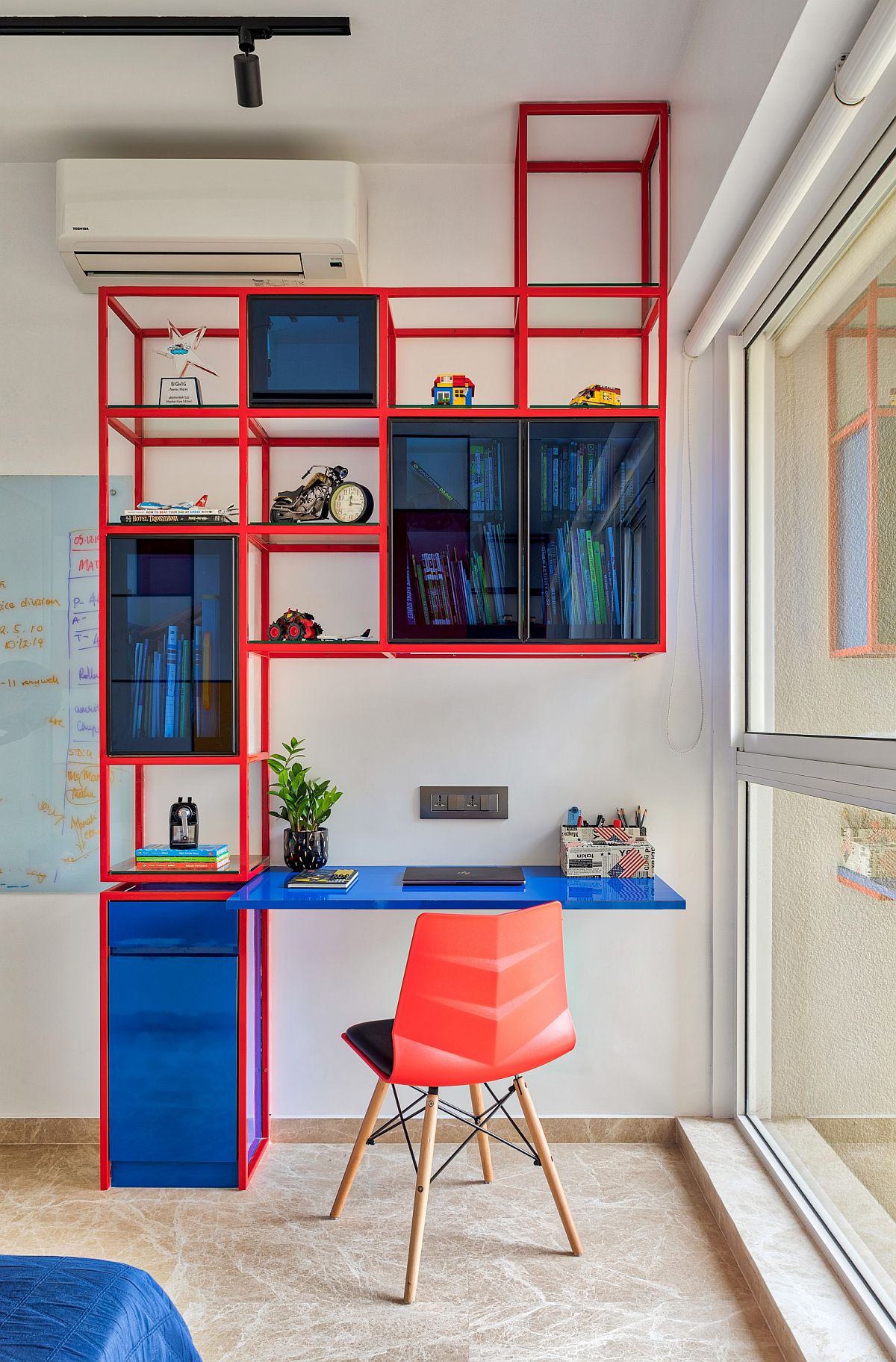 Enliven Your Home Office with these Gorgeous Colorful Workstations Ideas
The home office is a room that has gained plenty of prominence in the last two decades. Once a rarity, today, pretty much every homeowner wants a dedicated office space at home or at least a home workstation that allows them to bring home a few...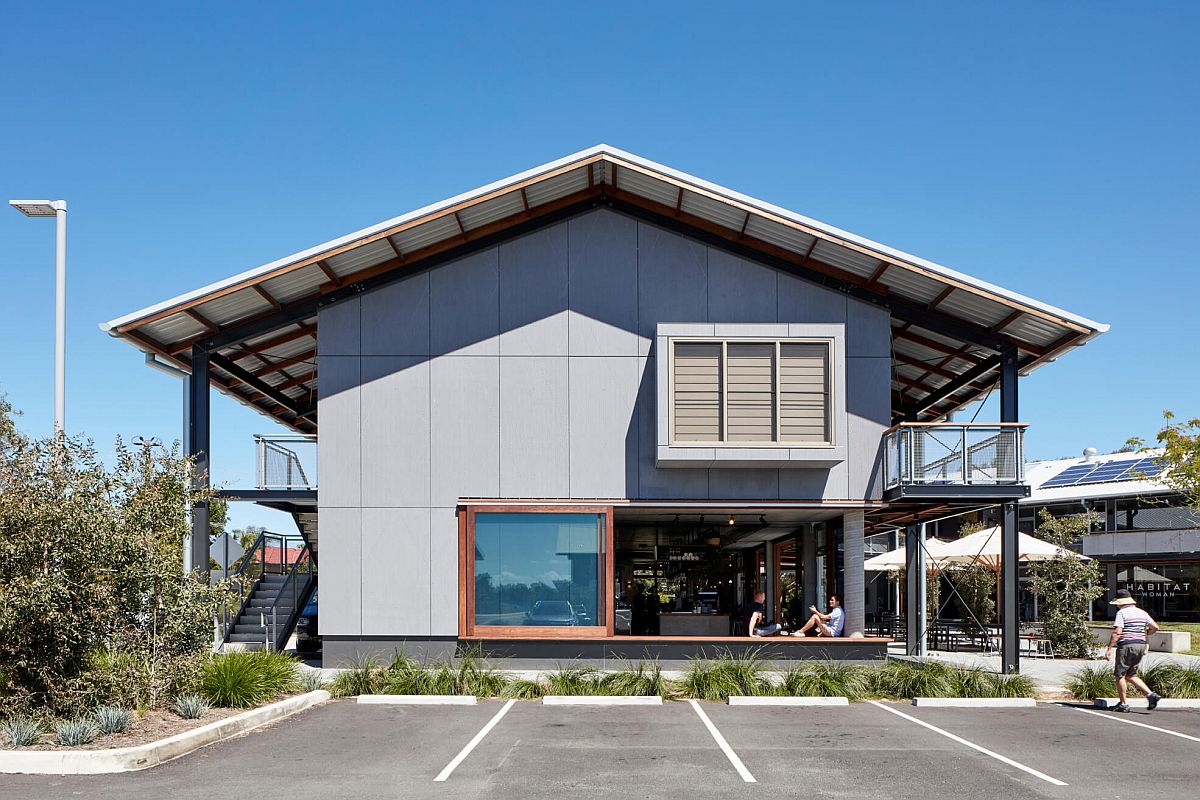 Raw Concrete Beauty Coupled with Earthen Green Charm Inside Elegant Aussie Restaurant
We love the going out once in a while to that fancy restaurant for which you need to dress up a touch. It is an experience that we tend to reserve for special occasions. On a more regular basis, we like our hangouts to be much less formal, far more...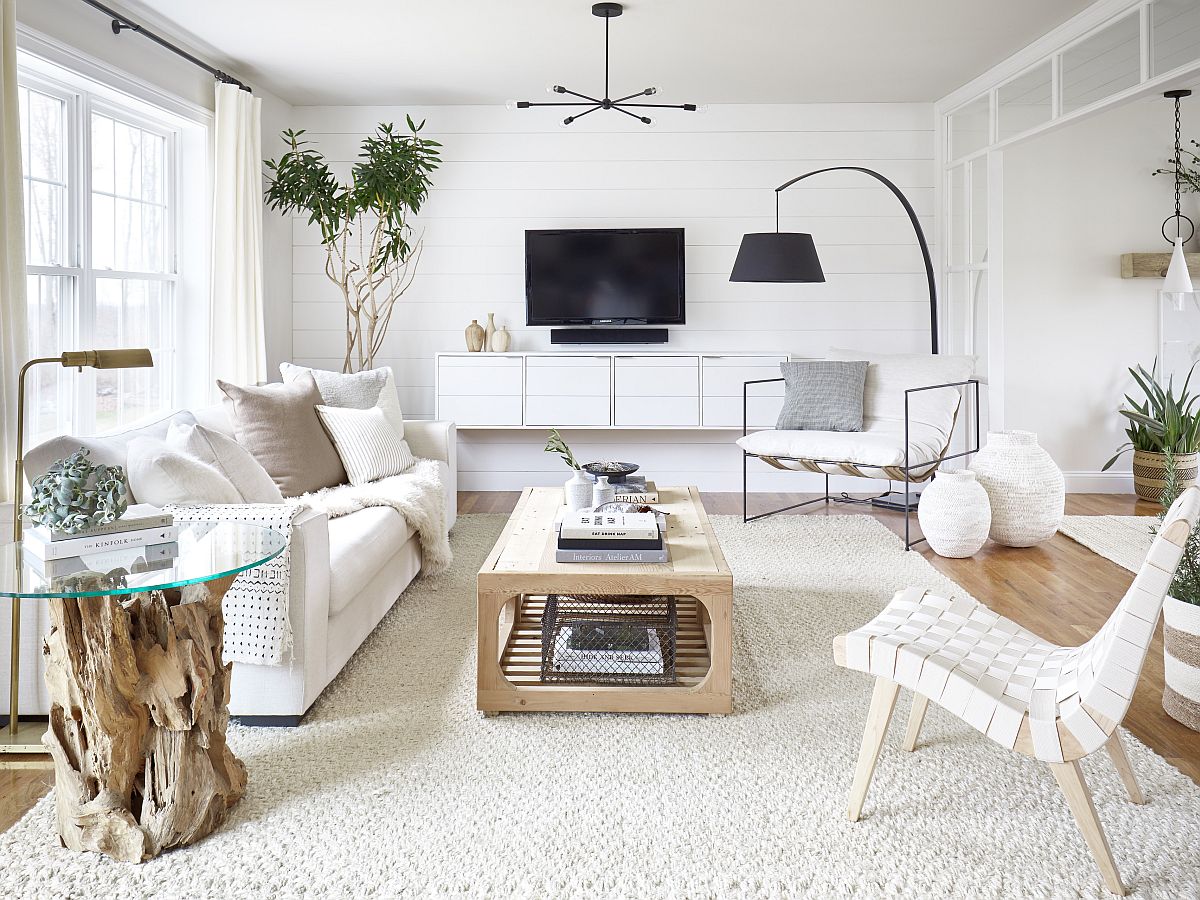 Small White Living Rooms Make a Statement: 25 Gorgeous Ideas and Tips
Maximizing space is a top priority for most people and it is not always easy to find that perfect balance between form and functionality all the time. It requires plenty of care and often you do need to compromise a touch on the colors you use for...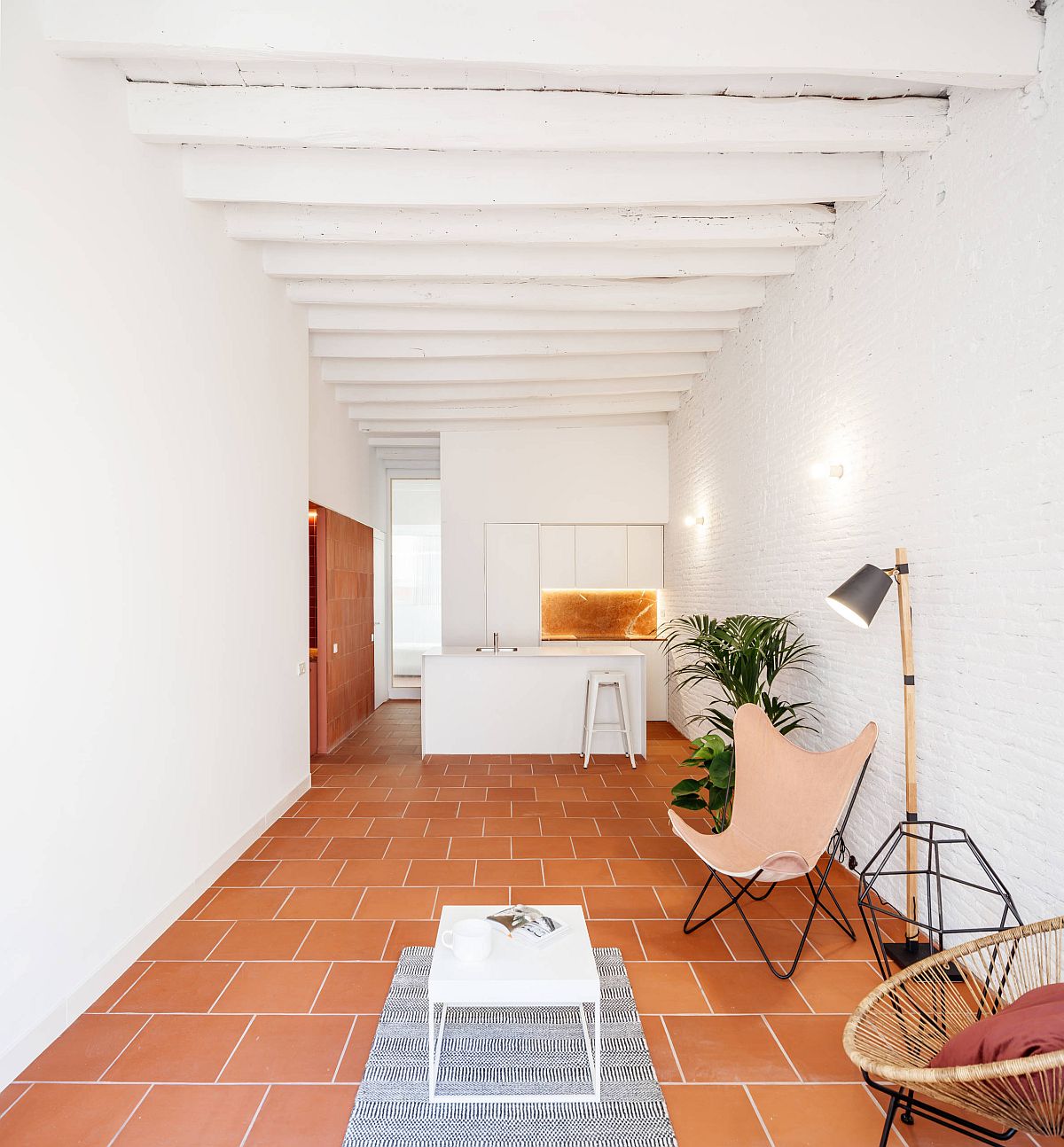 Timeless Terracotta in Living Rooms: Cozy Infusion of Color and Texture
We are always on the search for brand new ways in which we can give our home and its interior a fresh look that moves away from the mundane. At times, this comes in the form of new colors and on other occasions it is new décor that does the trick....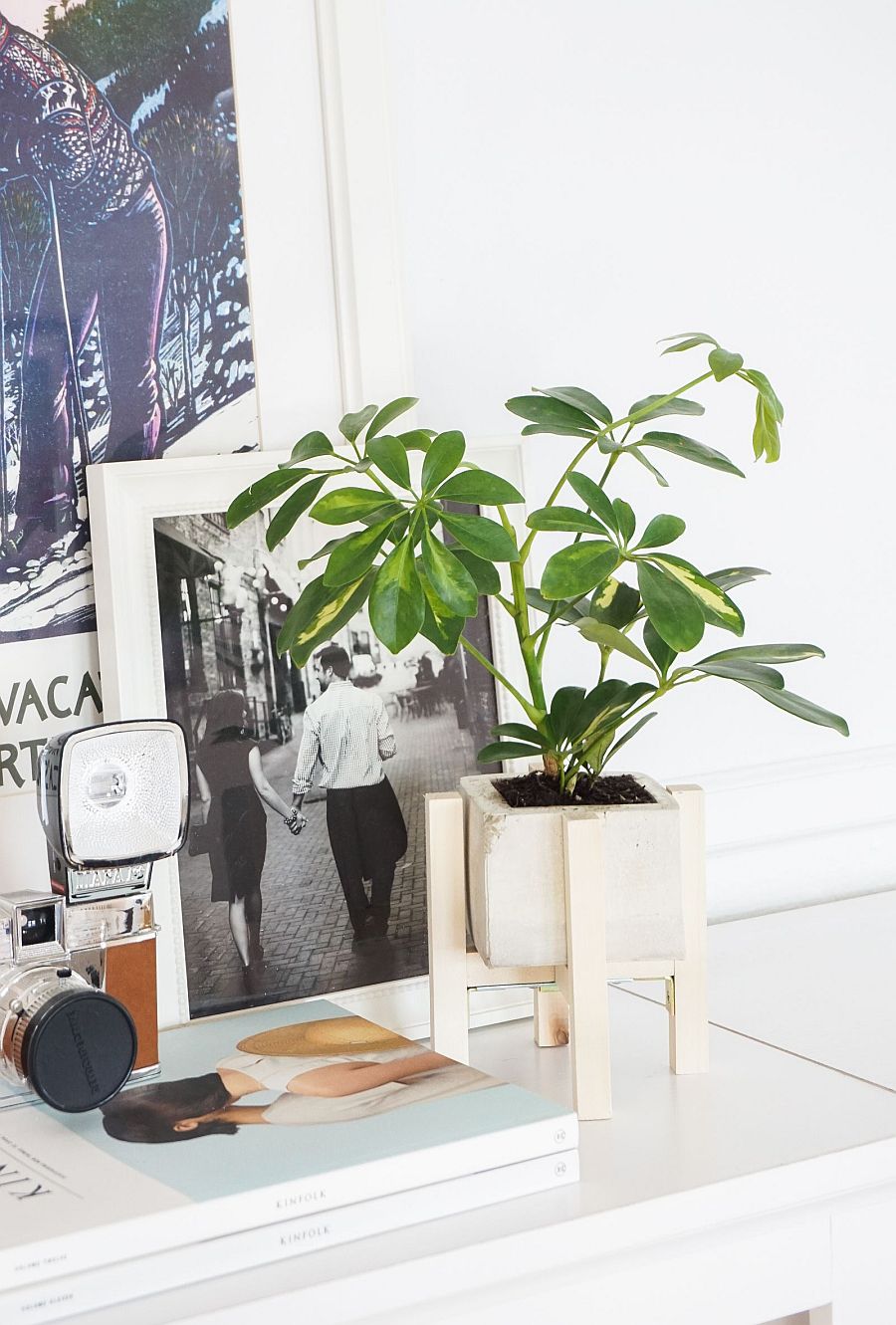 DIY Concrete Planters: Fabulous Projects that Bring Greenery Indoors
The more the urban jungle around us grows, more is the need among us to once again discover a connection with nature. Many homeowners are increasingly demanding interiors that are far greener and usher in nature?s freshness without taking away from...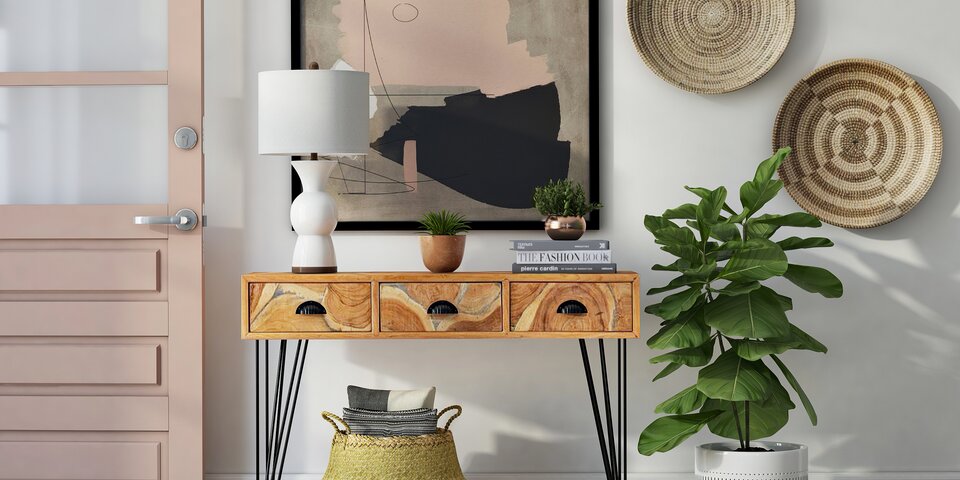 How to Style an Entryway Table
An entryway table can be both practical and stylish. A welcoming furnishing with the power to set the design story for your home, this piece is also a place where you can stash keys, mail and other essentials. At the same time, avoiding a cluttered...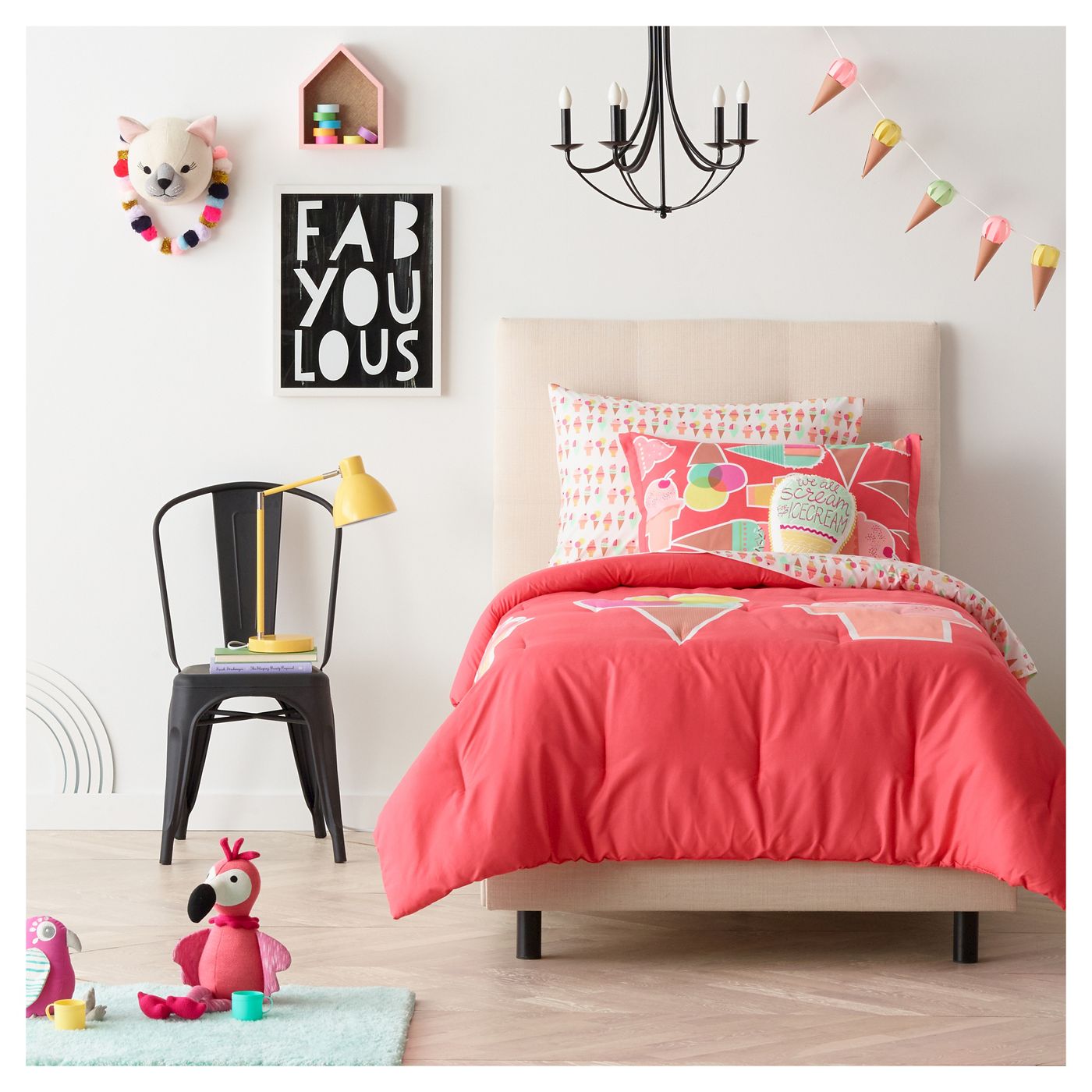 The Top Trends in Girls' Room Decor
If you love design and you're searching for girls' room decor inspiration, you'll be happy to know that trends in this space are a reflection of today's larger design trends. For all ages! As you can see from the photo below, geometric wall...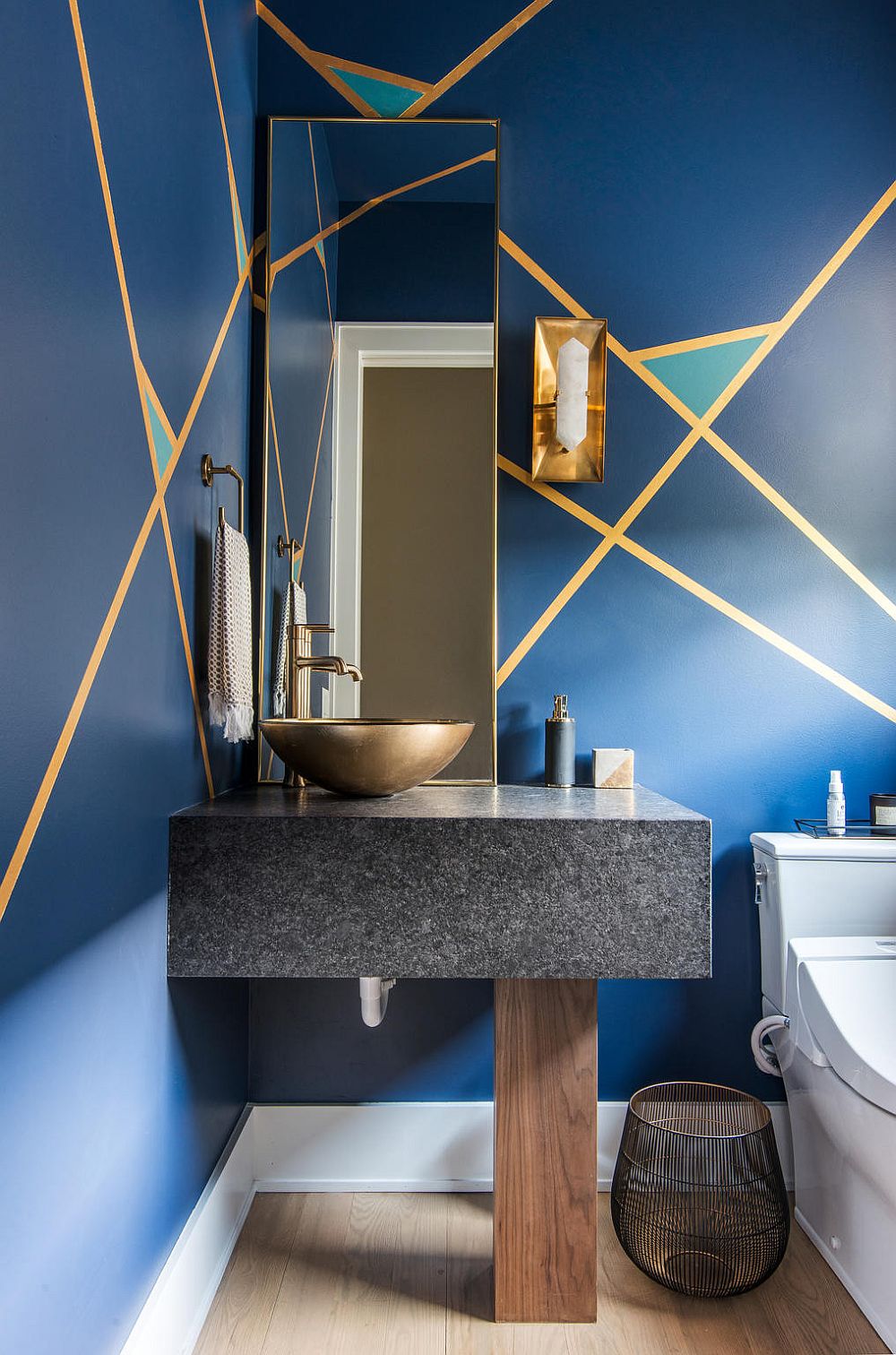 Bold Color Trending in the Powder Room: 20 Fab Ideas, Inspirations
For some reason we have been fixated with powder rooms in recent times. Maybe it is the brilliant array of pattern and color that they pack in a tiny space. Maybe it is because they offer something different from every other room in your home in...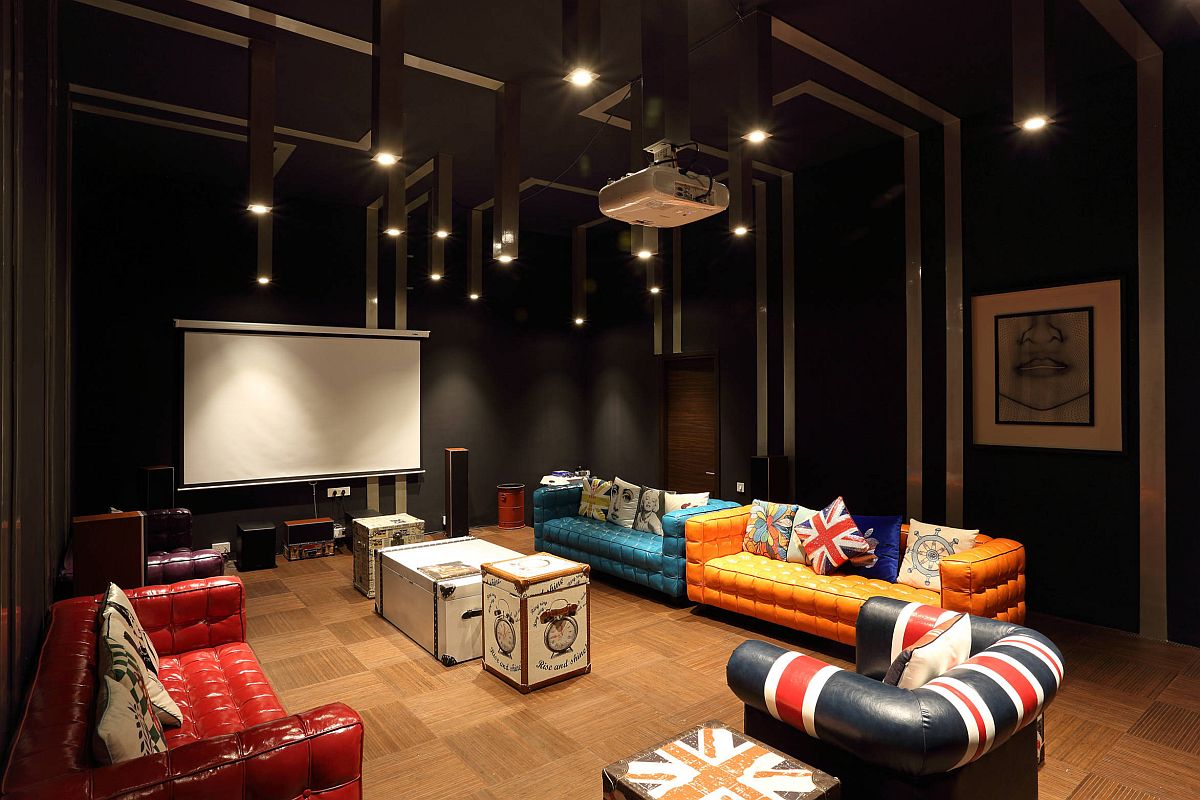 Eclectic Home Theaters Full of Colorful Bliss: Unleash Movie Magic!
Oscar fever is behind us now. But for those still longing for wonderful evenings filled with best of Hollywood and great movie nights that last all year long, the home theater is indeed the perfect option. Modern home theaters are increasingly...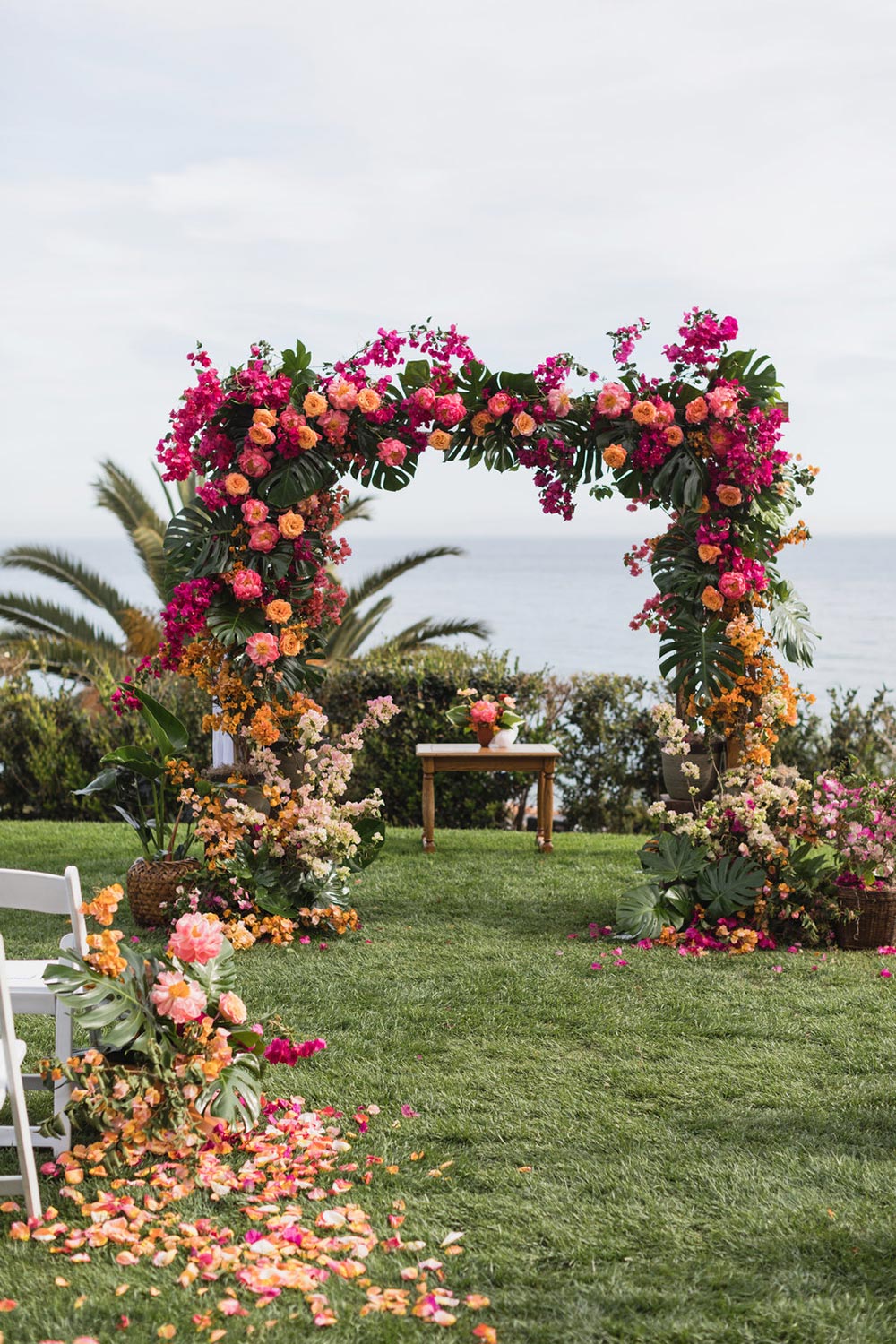 Wedding Arch Design Reaches New Heights
For an unforgettable backdrop that can set the tone for your ceremony and reception, consider incorporating a wedding arch into your big day. Not only does it serve as Crooked Roots Design. For more on the pampas grass wedding floral trend, check...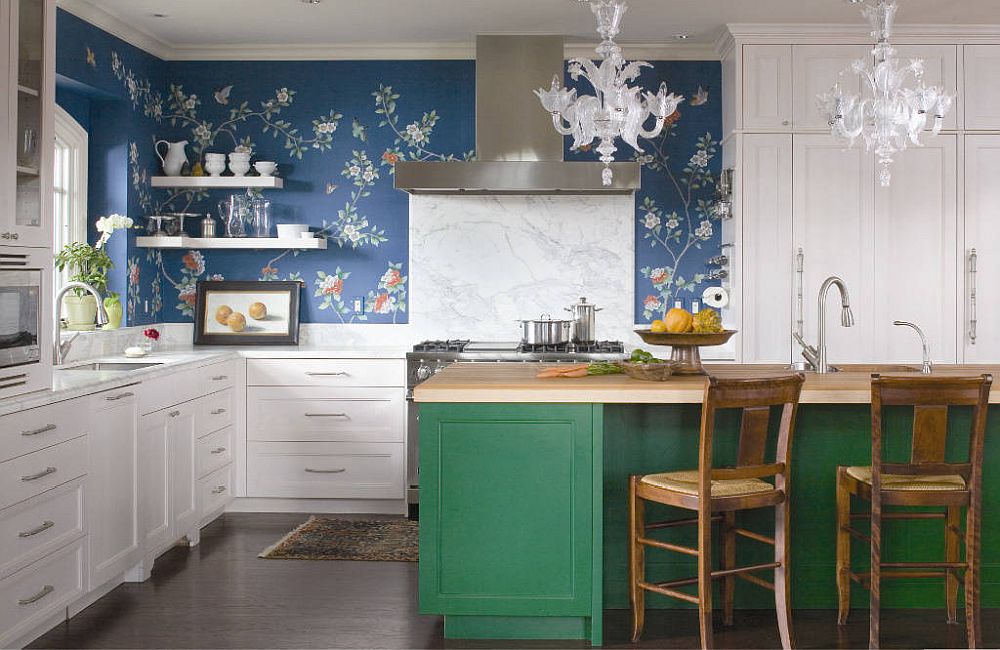 How to Add Floral Pattern to Your Kitchen: Easy Ways to Enliven the Space
A kitchen is different for different people. Some want one that offer just the bare minimum and allows you to prepare a basic meal when you need one. Others want a space that is far more demanding and can serve a family of 4 or 5 with ease. Then...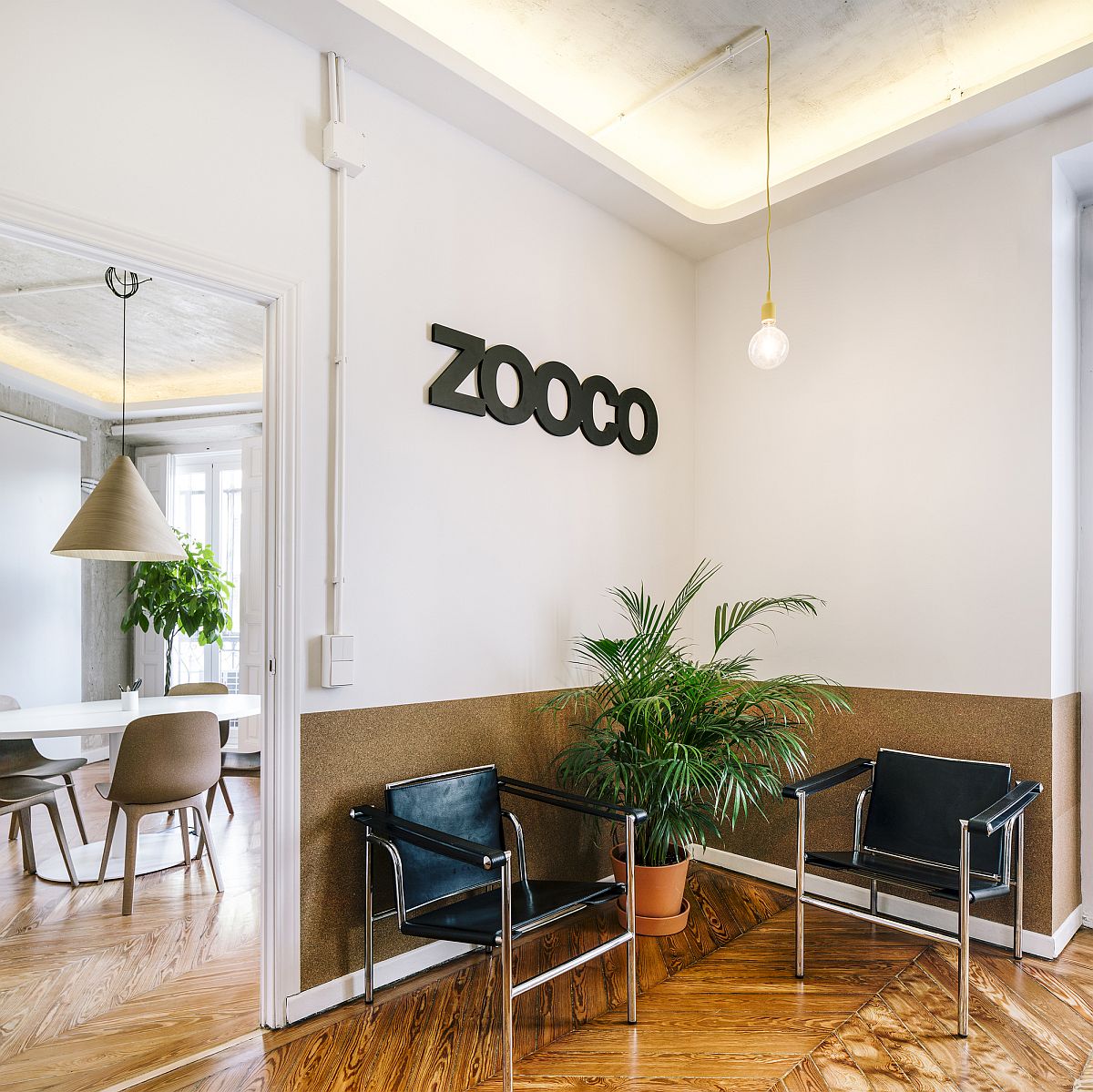 Uncovering Old Textural Charm: New Madrid Studio of Zooco Inside 140 Sqm Flat
If you love interiors that combine the old with the new, the rugged with the polished and the urbane with the rustic, then there is plenty to fall in love with as you step into the fabulous new headquarters of Zooco Estudio in Madrid. The renovated...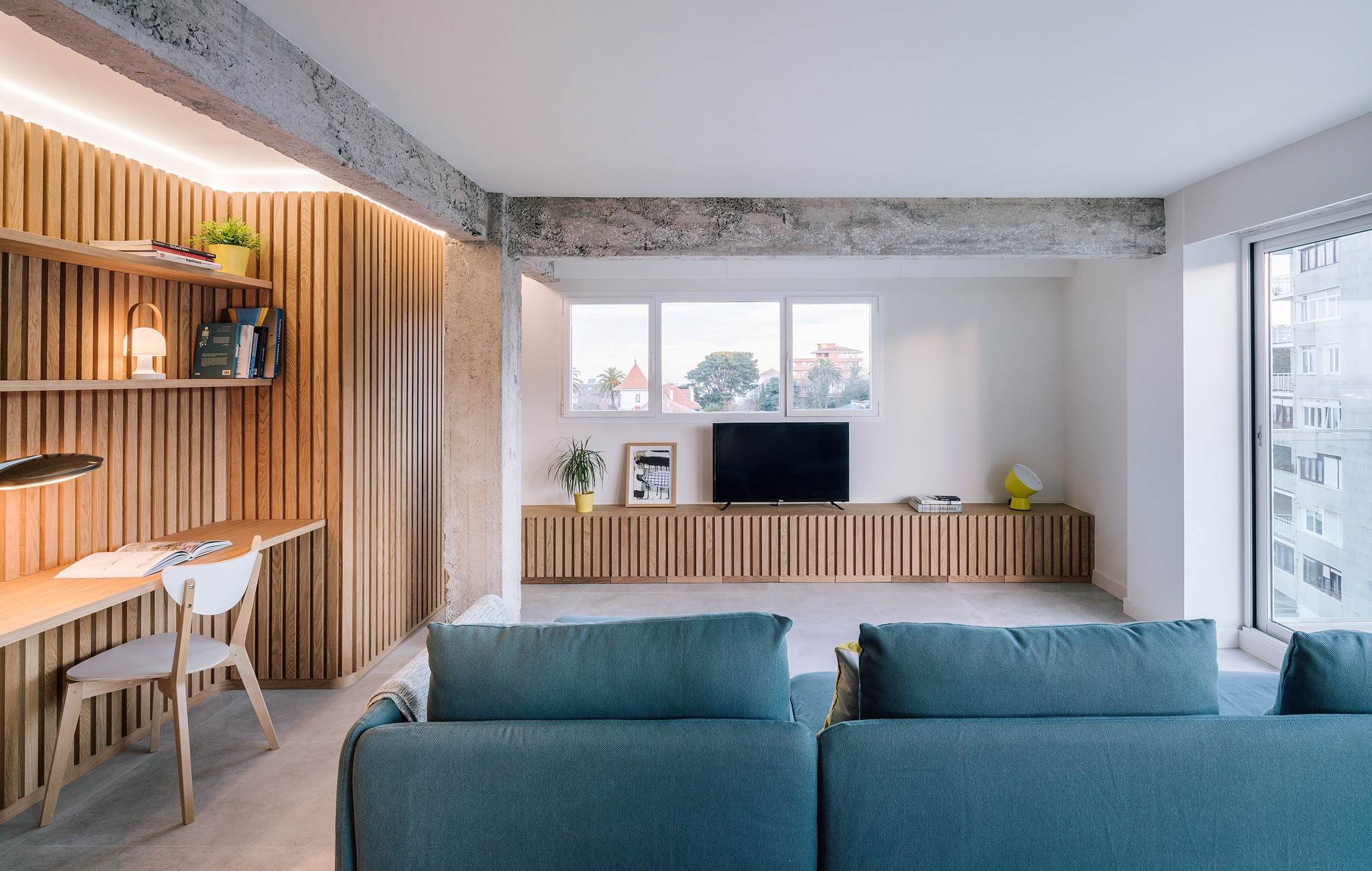 Watch How a Custom Wooden Rack Transforms This Tiny Spanish Apartment!
The residential area of El Sardinero in Santander along with the stadium that is not too far away is more than familiar to the many football fans in the region. It is in this glamorous setting that one finds the beautifully revamped RC34 House that...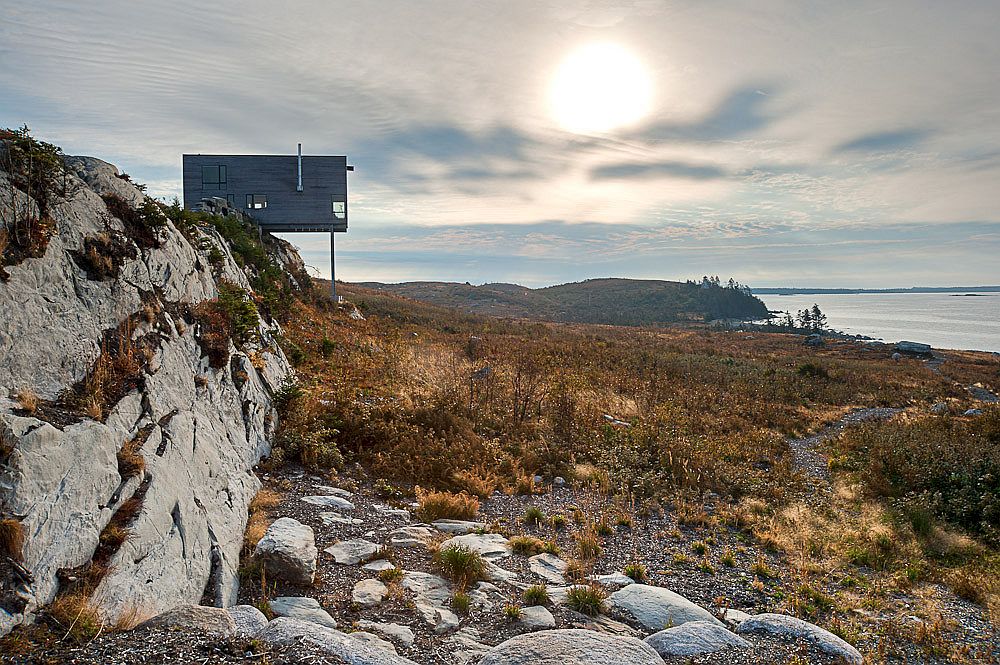 Overlooking Rugged Atlantic Coastline: Stunning Cliff House Offers Breathtaking Views
If you are searching for the some of the picture-perfect rugged coastline pictures from the Atlantic Coast of Canada, then Nova Scotia is definitely the place to start. This gorgeous setting is also one of the most populous areas in the region and...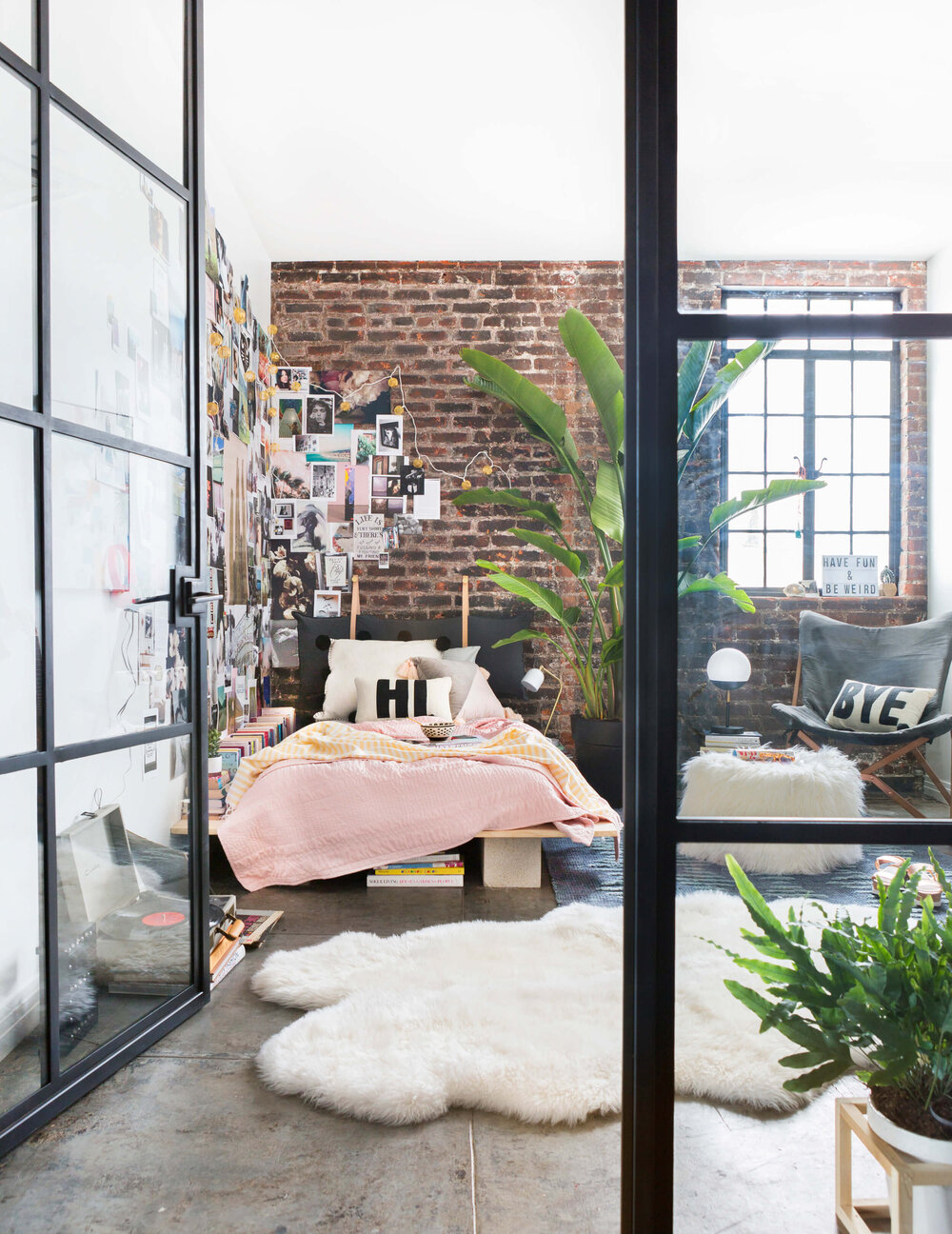 Creative Dorm Room Ideas for Every Budget
Thanks to affordable décor and a range of creative design options for college students and young adults, it?s never been easier to find on-trend Etta Corner Shelf ensures that you use the corner to your advantage. If you have a wall with a window...