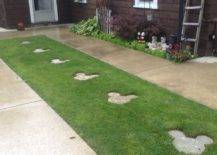 Decorative Stepping Stone Designs for Gardens, Backyards, and Patios!
Decorative stepping stones can make all the difference when people visit your home. You want it to be an experience they will remember, right" Decorative stepping stones can make the journey to your door feel like an adventure. They are great for...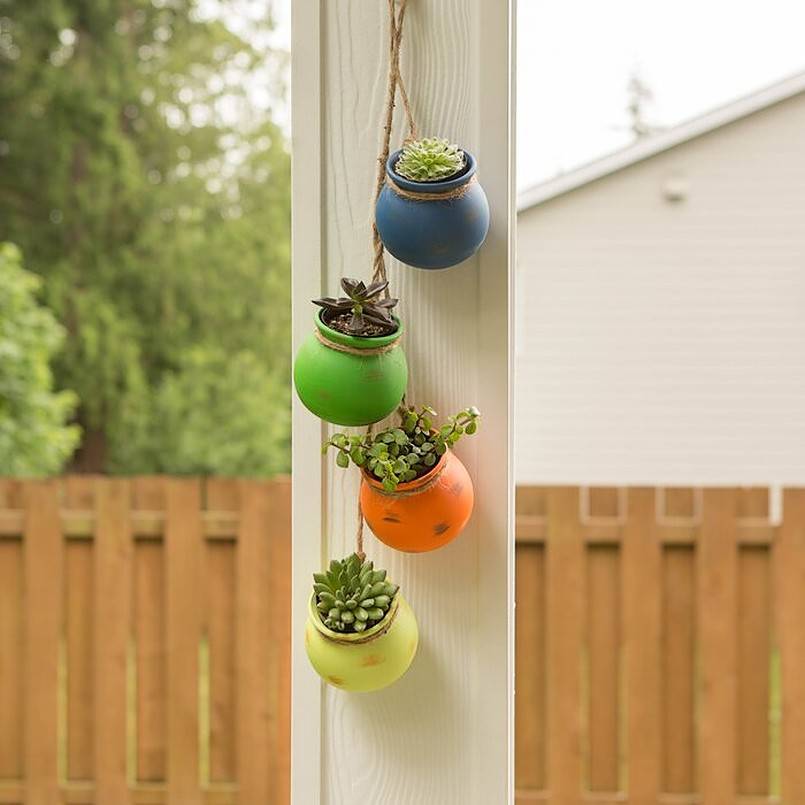 Outdoor Hanging Decor that Adds Playfulness to Any Backyard
There's the holiday hanging decor, and then there's the all-seasons outdoor hanging decor. These pieces of art add a punch of attraction in lightening up a dreary yard and entryways. Those vintage cans and repurposed treasures, modern lights or...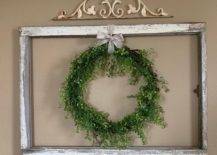 Rustic Farmhouse Porch Decor for an Inviting Entrance
Knowing the particular decor style to choose from can be a problem for many people. There's usually no wrong or right answer, but be sure that rustic farmhouse style is a timeless one. It's sure to stay for many seasons and the pieces are...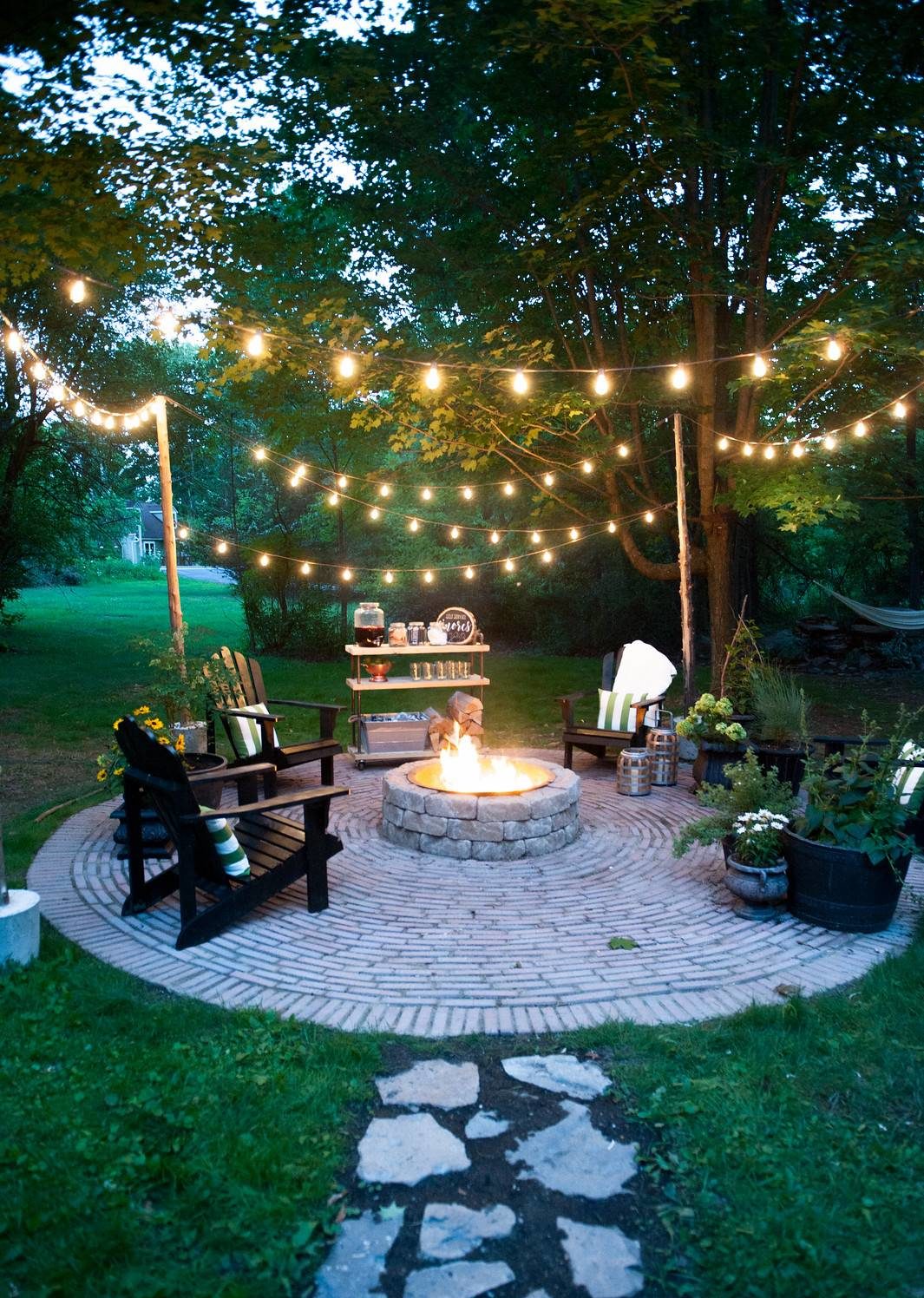 Unique Fire Pit Area Ideas for Entertaining and Enjoying
Fire pits are a great extension of the living room and the kitchen that makes a charming family lounging area. Whether you have a vast expanse of a yard or a diminutively small one, the fire pit area ideas are endless. You can build an inground or...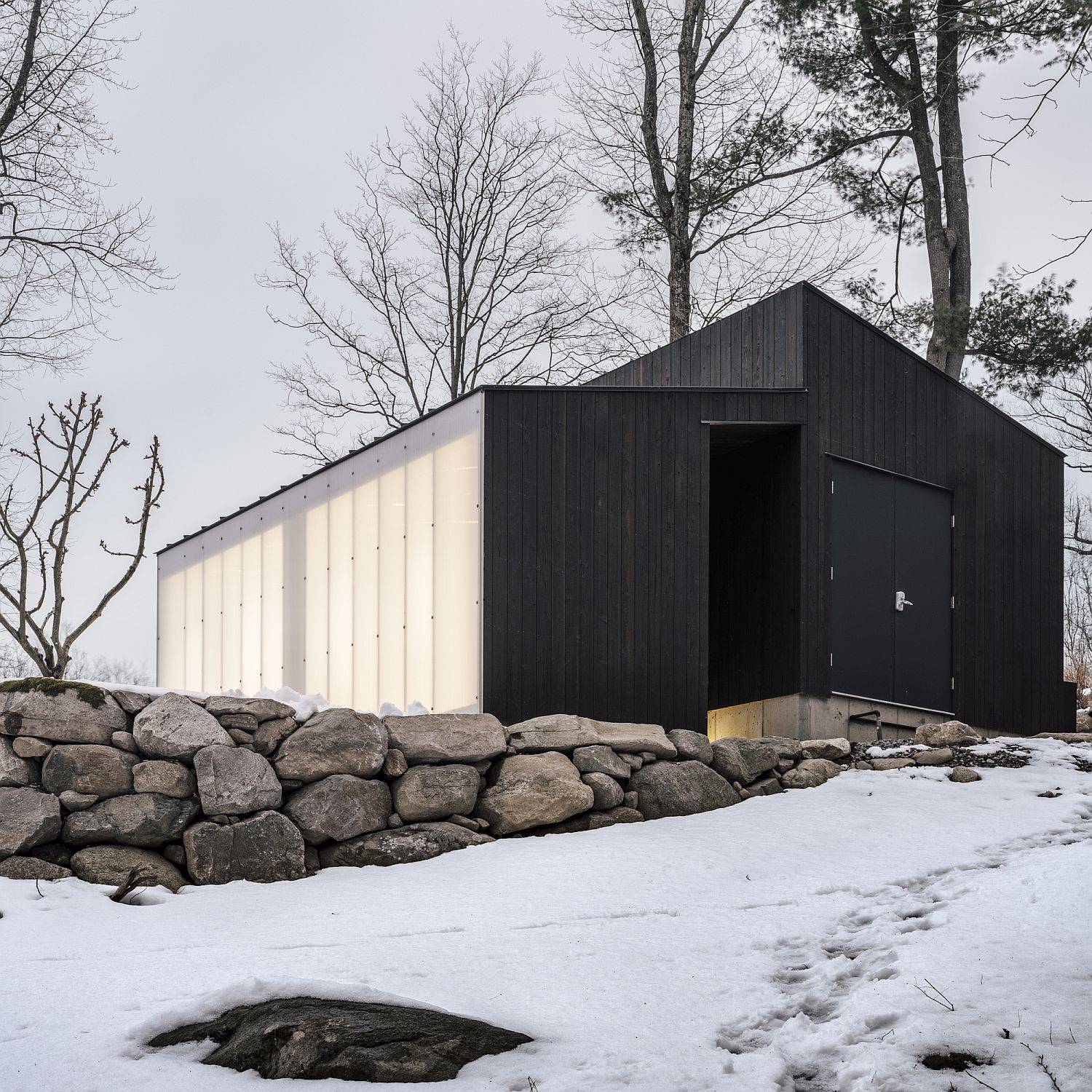 Polycarbonate Panels: Flexible and Cost-Effective Home Improvement Ideas
Polycarbonate panels in the construction industry are nothing new or revolutionary. They have been around for over six or seven decade now and their popularity among homeowners and architects has barely eroded in this time. Technically speaking,...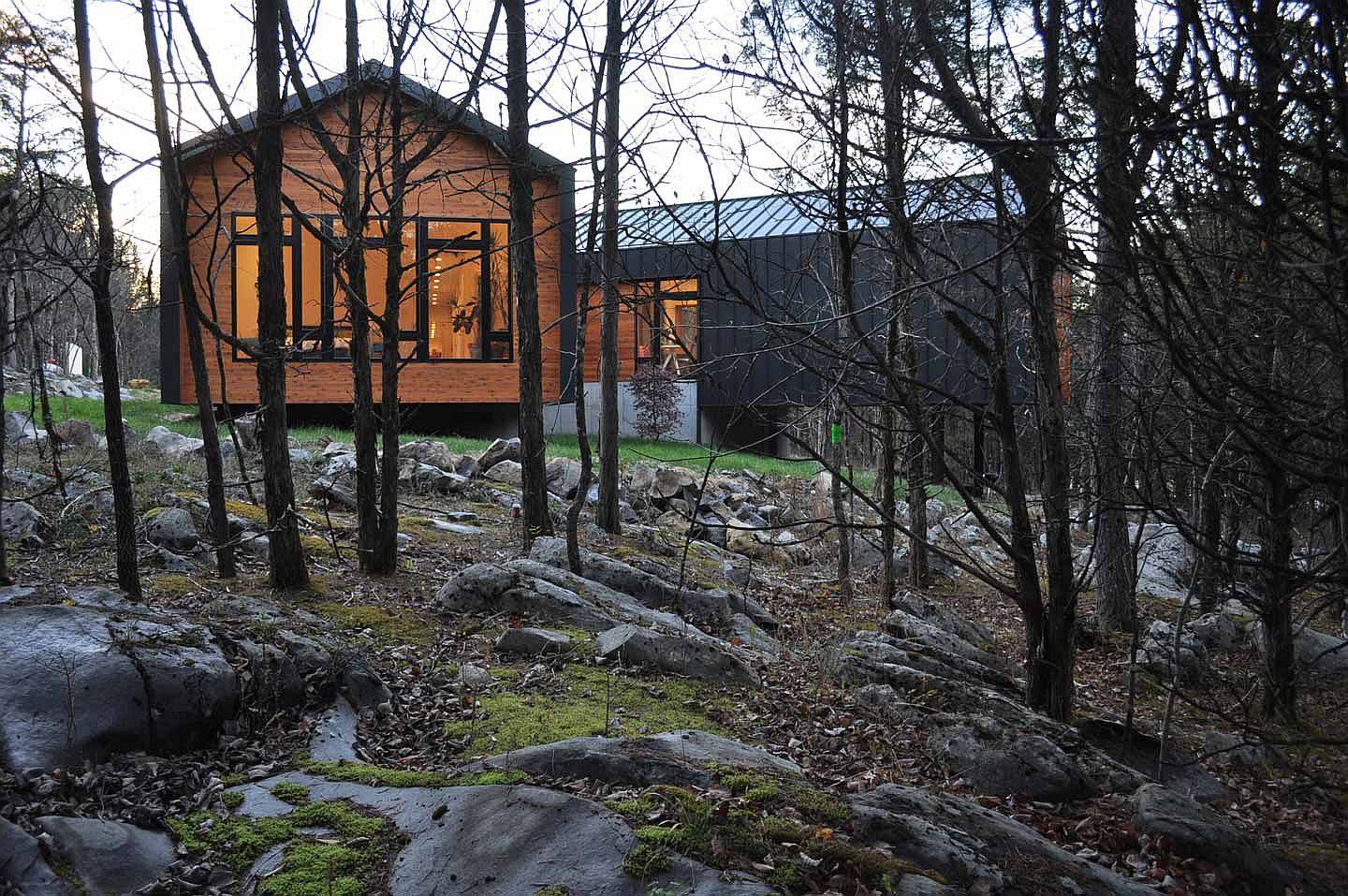 Holston River House: Ingenious Residence on a Rocky Landscape in East Tennessee
Every home comes with its own unique set of constraints and requirements. As we tend to harp on many a times, it is often the site the residence sits on that is the biggest influence on its design. Nestled on a rugged and moss-covered rocky lot in...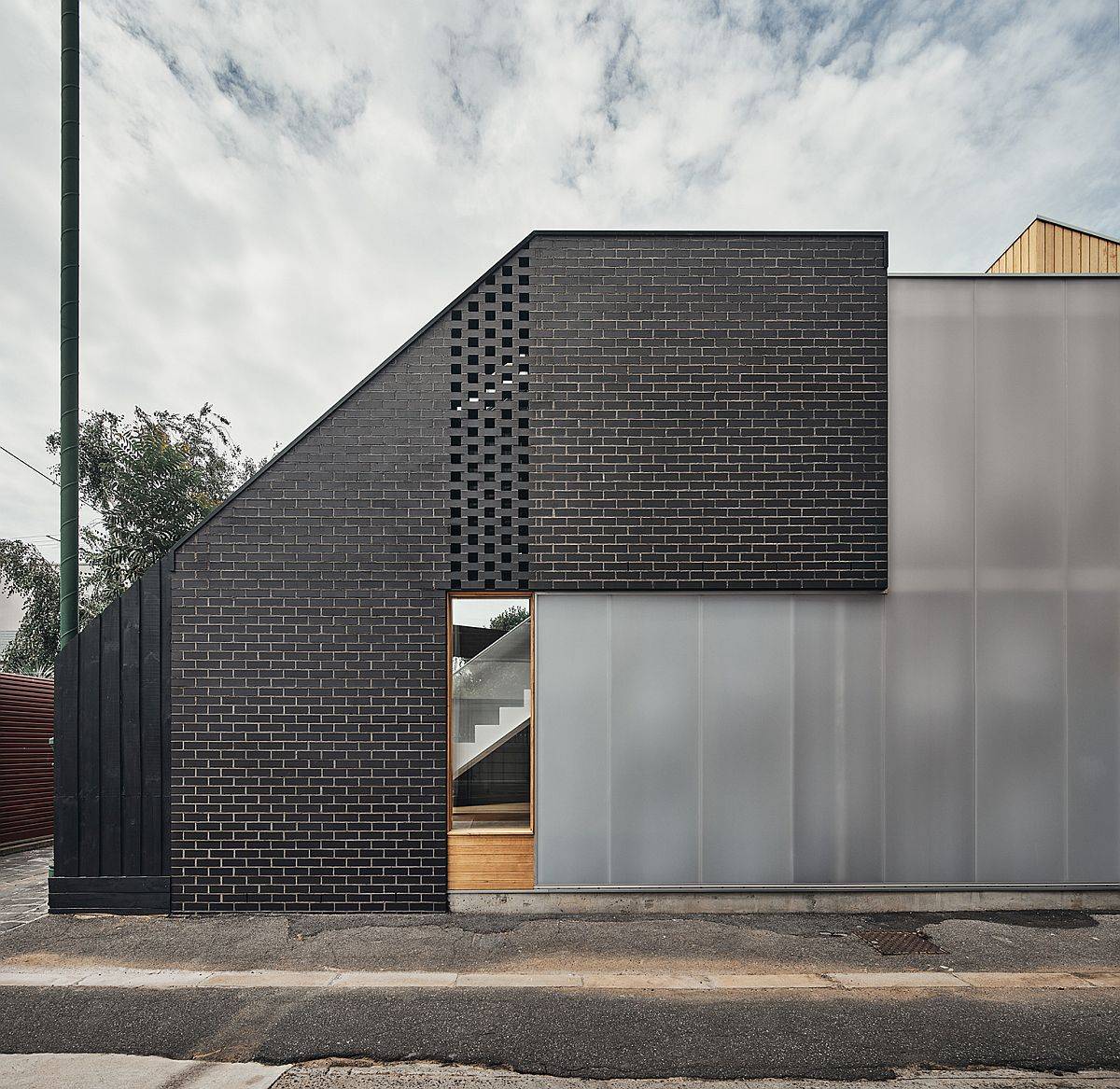 Innovative Melbourne Home with Polycarbonate Panels Relies on Versatile Design
Modern homes are no longer spaces filled with polished surfaces, premeditated rooms that chop up larger, open interiors and décor that is an eclectic mix of the unnecessary. Today's homes offer a delightful blend of textural beauty, adaptability...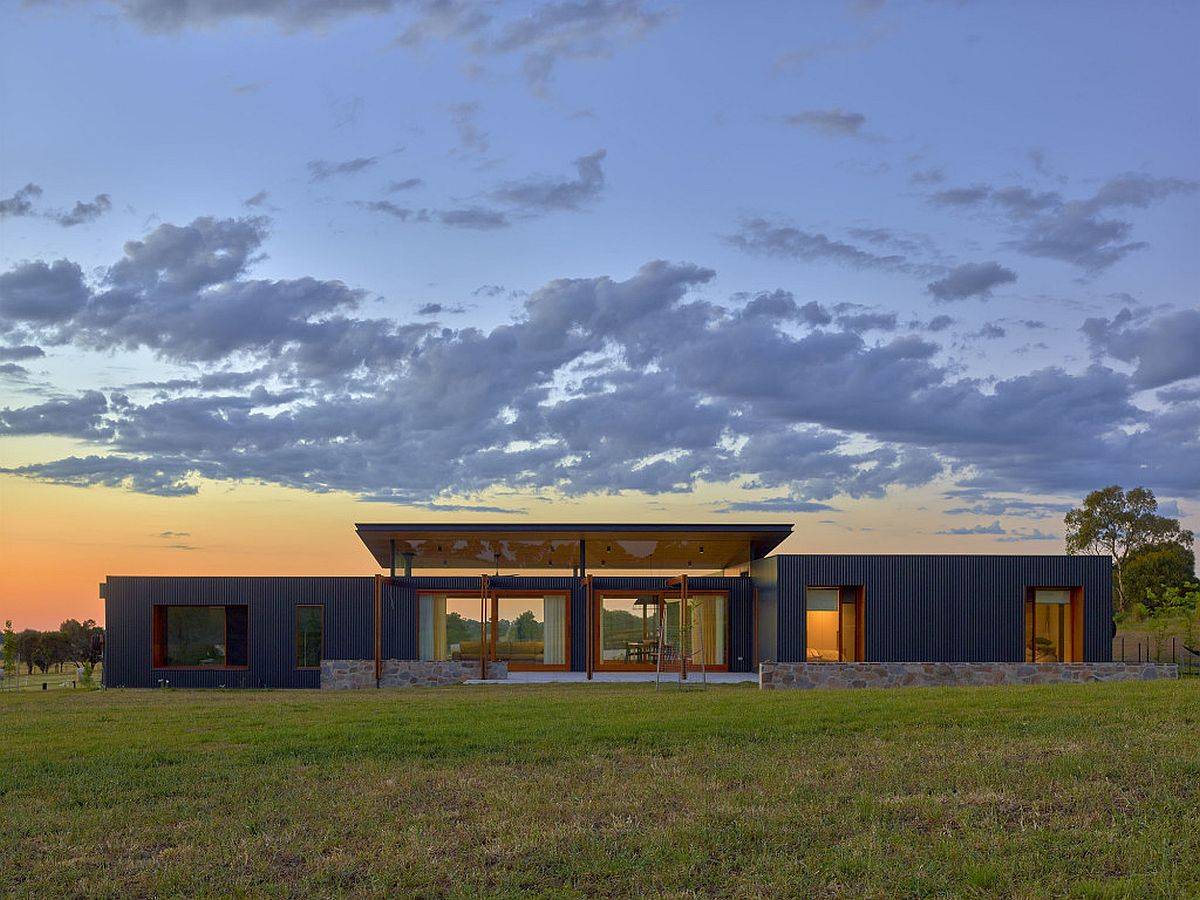 Wistow House: Contemporary Farmhouse Residence in Steel, Brick and Timber
Bringing modernity to a rural setting is all about finding that elusive balance between the two worlds that are so very different from one another. Striking this perfect balance is the exceptional Wistow House that is surrounded by a picturesque...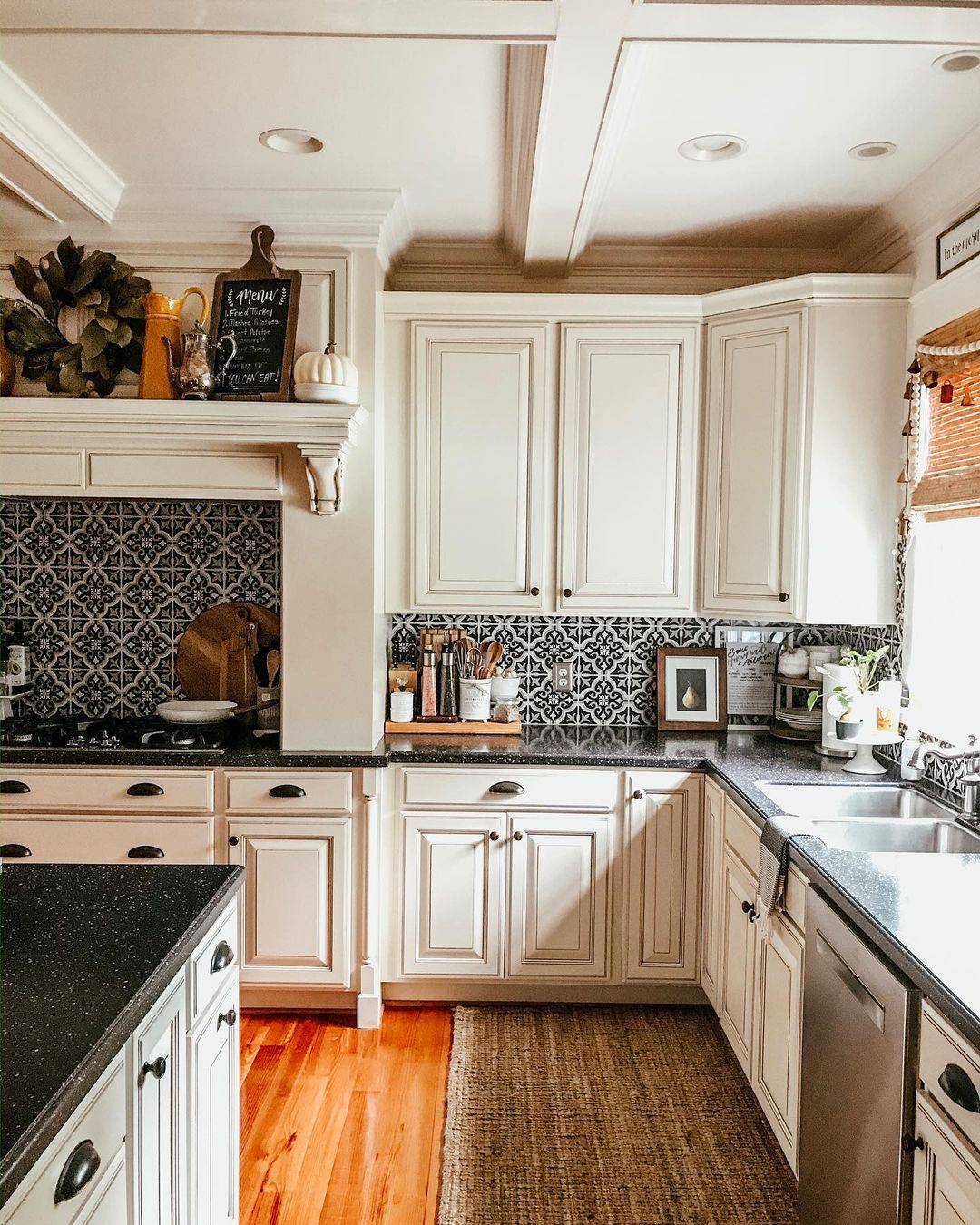 15 Farmhouse Backsplash Ideas for Your Kitchen
Art3d Store One of the cheapest ways of upgrading your kitchen is employing a vinyl farmhouse backsplash. Self-adhesive tiles come in many different designs, but we love the bricklayer pattern of this country kitchen. It matches the oakwood...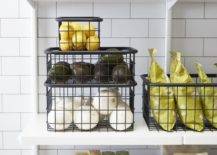 Smart Fruit and Vegetable Storage Ideas for a Decor-Lover's Kitchen
If cooking is important to you then having the perfect kitchen is your holy grail. Since that's settled, you should know that storage units are must-haves in every kitchen. They help you stay organized and on top of meal prep. Thinking about...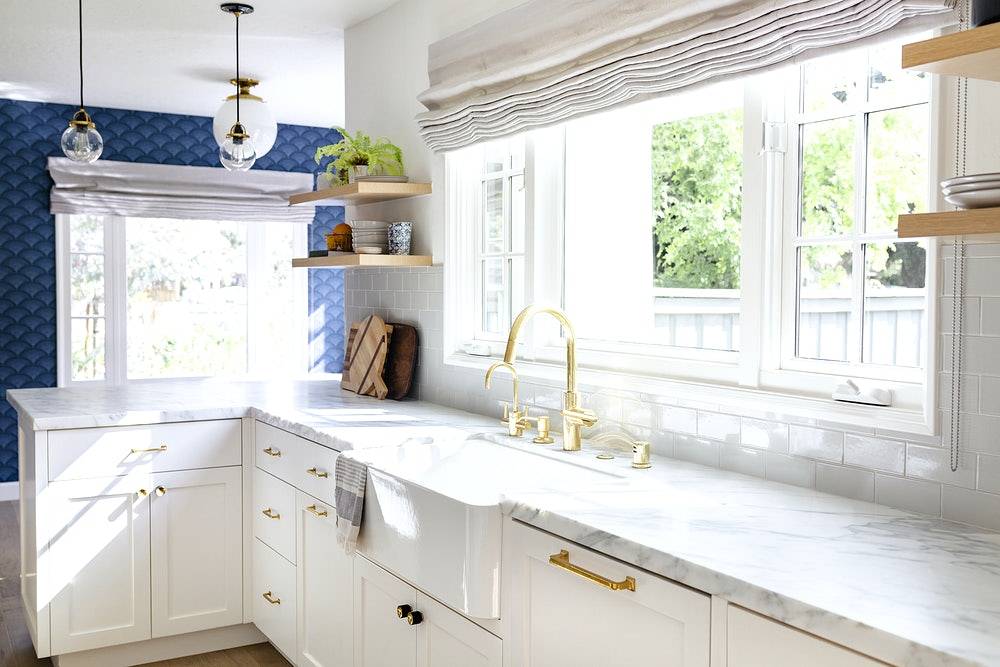 Charming Cottage Kitchen Ideas [15 Dreamy Design Inspirations]
A cottage kitchen evokes a cozy and comforting feeling every time. It is light and airy with little wooden details here and there. Peeling off paints, or even distressed furniture completes its vintage aura. These charming interiors are timeless...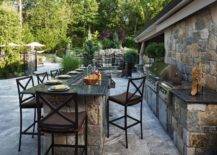 Outdoor Kitchen Ideas for an Immersive Backyard Experience
It's finally time to make use of your backyard and enjoy staying outdoors more. If you're someone who likes being huddled up in the kitchen, it's a good decision to have another kitchen outside. It doesn't have to be fully furnished like an...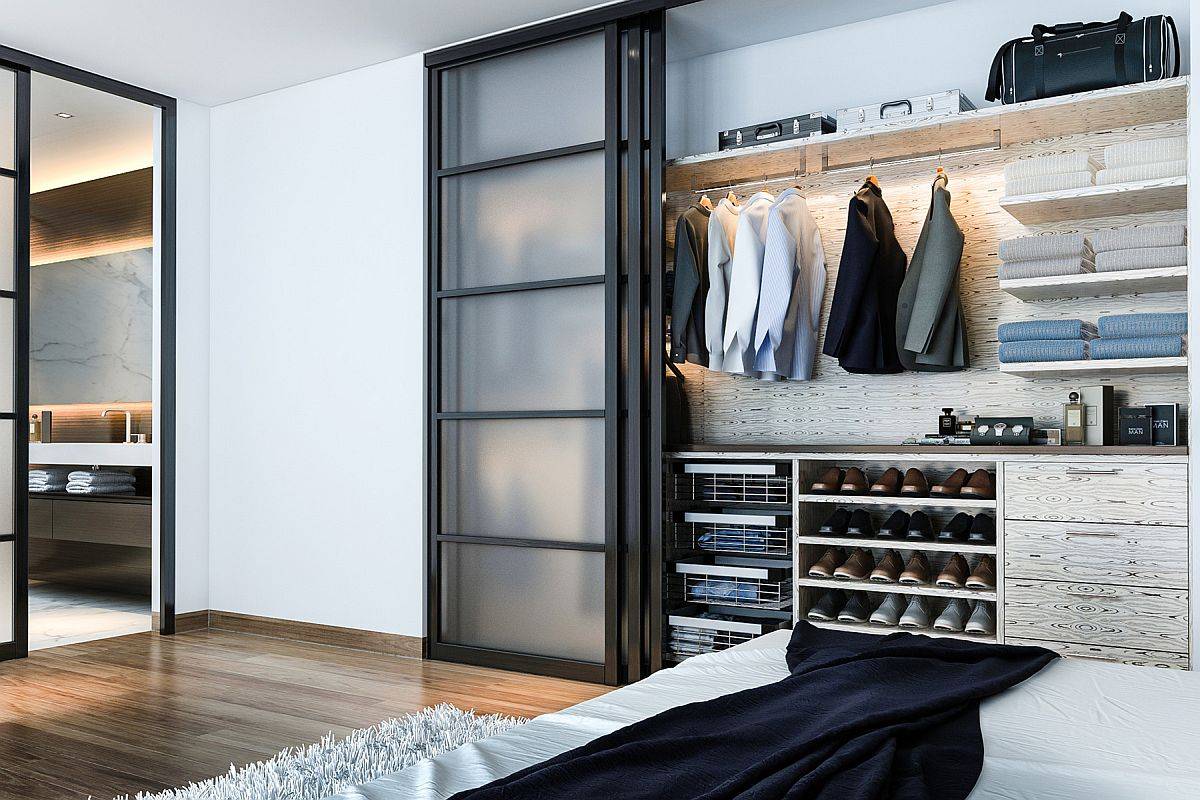 Space-Savvy Organization: Small Men?s Closets to Make Your Mornings Easier!
Shifting through the wardrobe each morning to pick out what you are going to wear for the day is not as enjoyable an experience for some as it is for others. Of course, in a world hit by a crippling global pandemic, it is a ritual many of us are...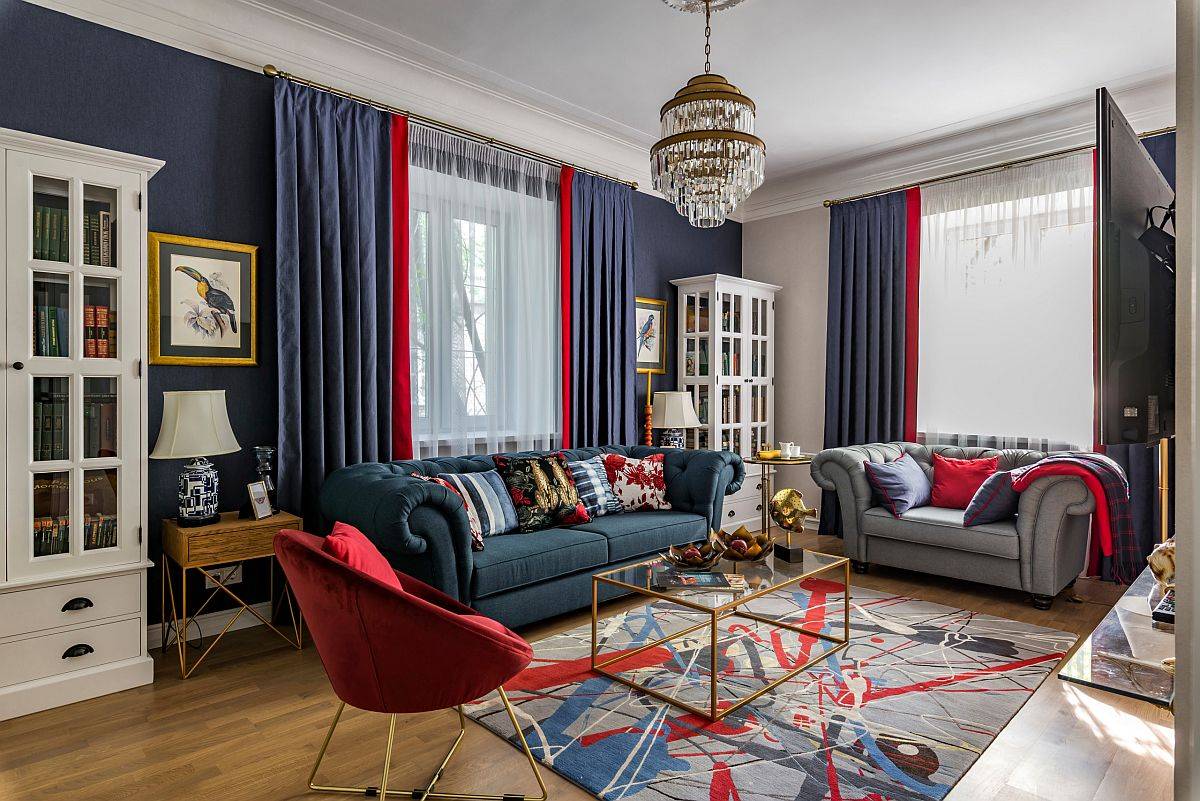 5 Trendy and Timeless Living Room Colors You Cannot Go Wrong With
In most homes, it is the living room that makes the biggest impression on your guests, friends and family. It is the room that showcases your home's decorating style and sets the tone for different the other rooms as well. This becomes even more...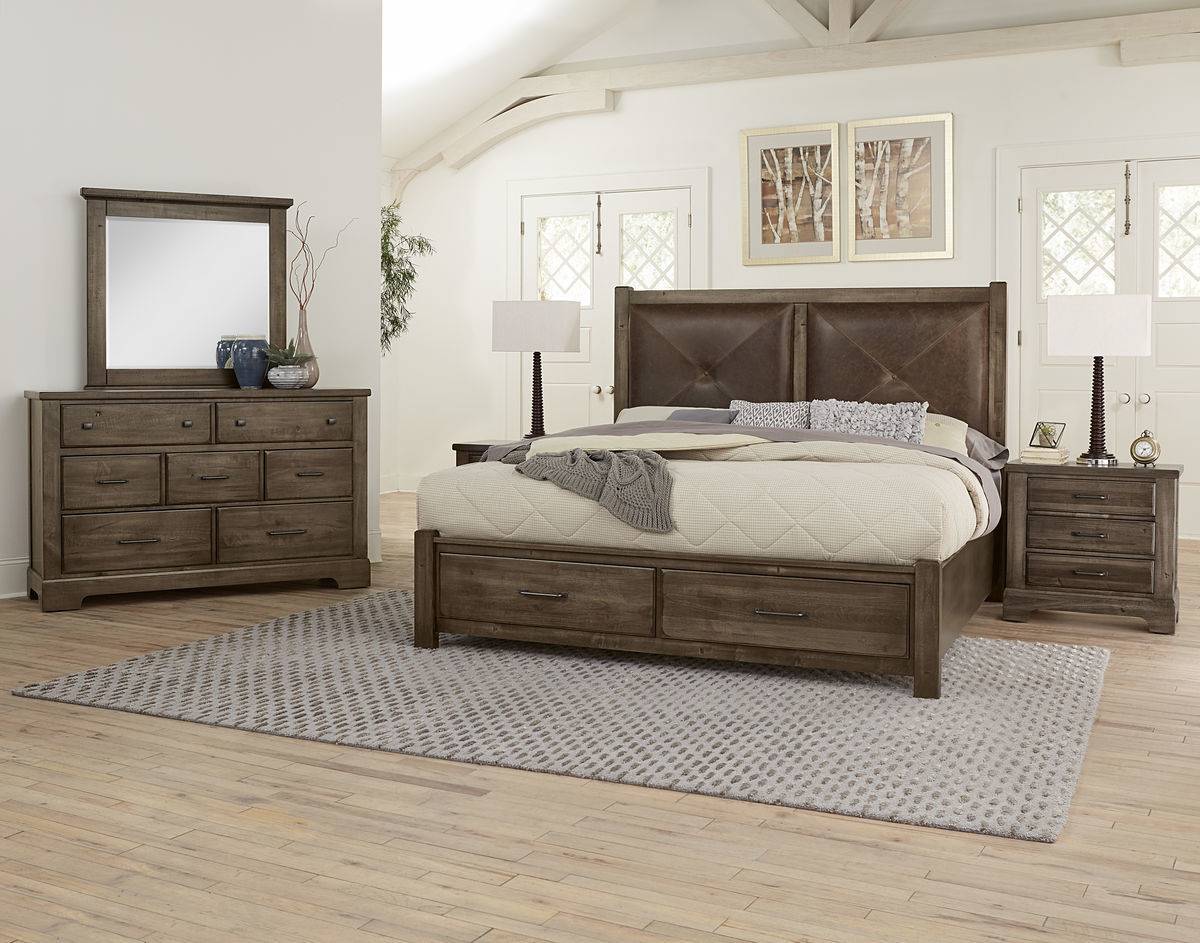 Charming Farmhouse Bedroom Ideas for Rustic Relaxation
countryoutfitter.com Velvet upholstery, elaborate prints, and animal-inspired design materials make up this high-class western style master's bedroom. The historical ambiance offers luxurious warmth and a rich ornate feel. Don't forget to...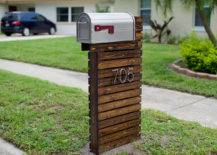 Stylish Mailbox Ideas to Leave a Lasting Impression
You might not think your mailbox is an important feature of your home but it's often the first impression you have. Before they even get to the front door a guest will see your mailbox. The exterior of your house is what forms a person's first...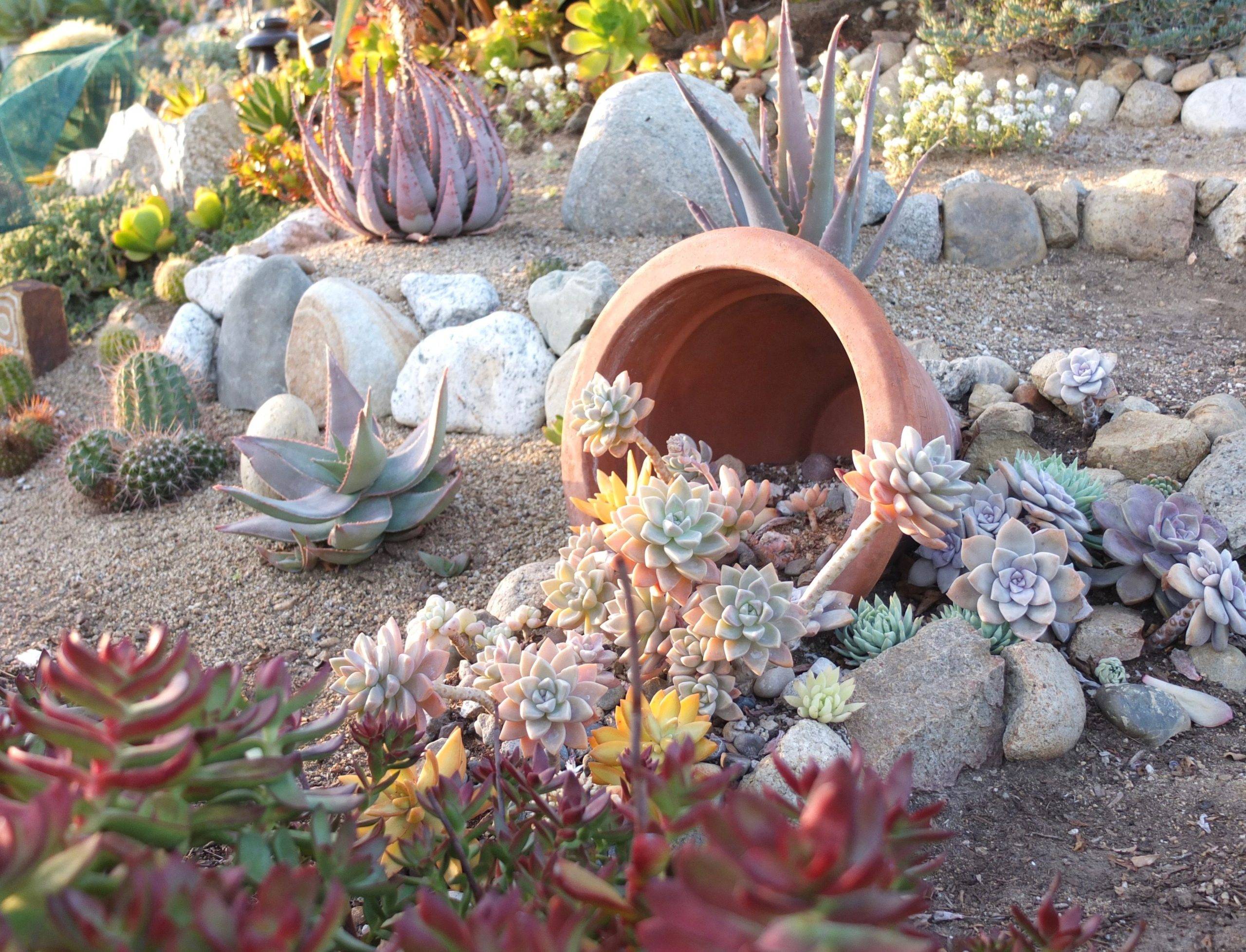 Stunning Succulent Garden Ideas for an Easy Outdoor Oasis
You might be wondering how creative one can get with a garden. It's just a garden! No, it's not. Your garden is an expression of your personality. The same way you pay attention to colors and shapes when it comes to the interior of your home is...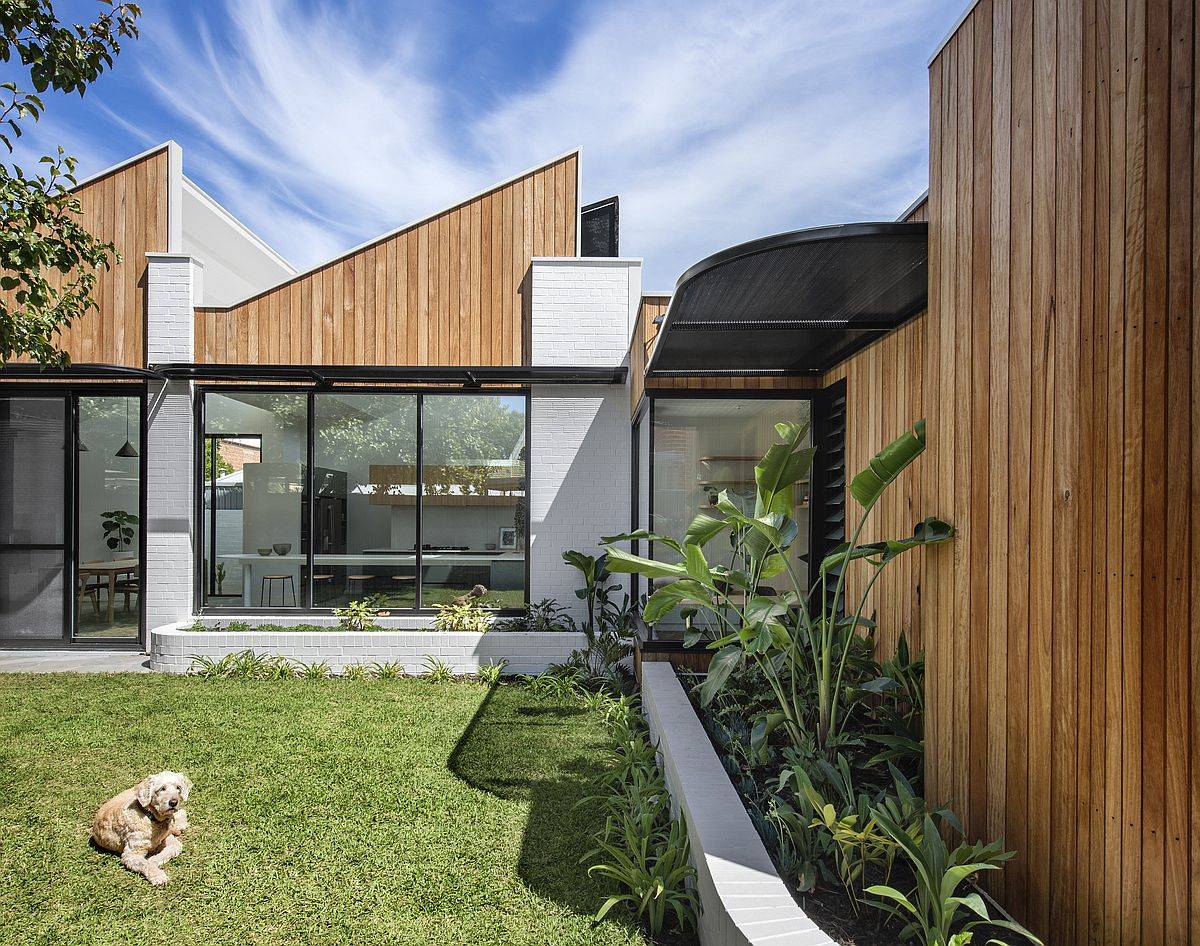 Inspired by an Art-Deco Past: Contemporary Suburban Home in Adelaide
It is unquestionable that almost every home across the world is heavily influenced by vernacular design as much as it is by global trends. Local factors shaping homes makes plenty of sense as they are generally shaped by the climatic conditions of...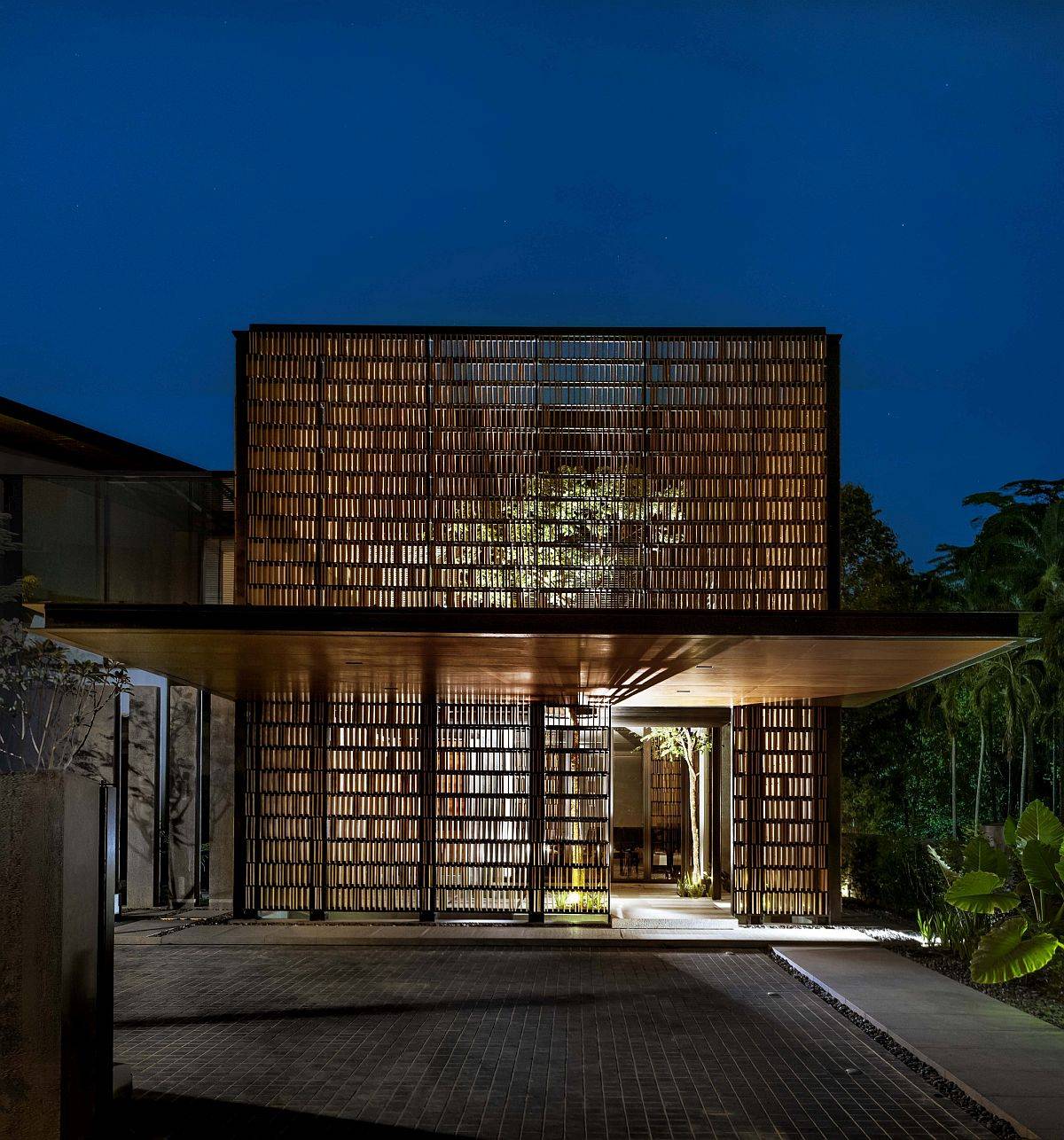 Stunningly Beautiful Timber Screen and Greenery Envelope this Singapore Home
The general perception of a street façade is one that showcases the residence at its beautiful best. Homeowners want it to be inviting, striking and often a feature that instantly leaves both guests and passersby impressed. But not every home is...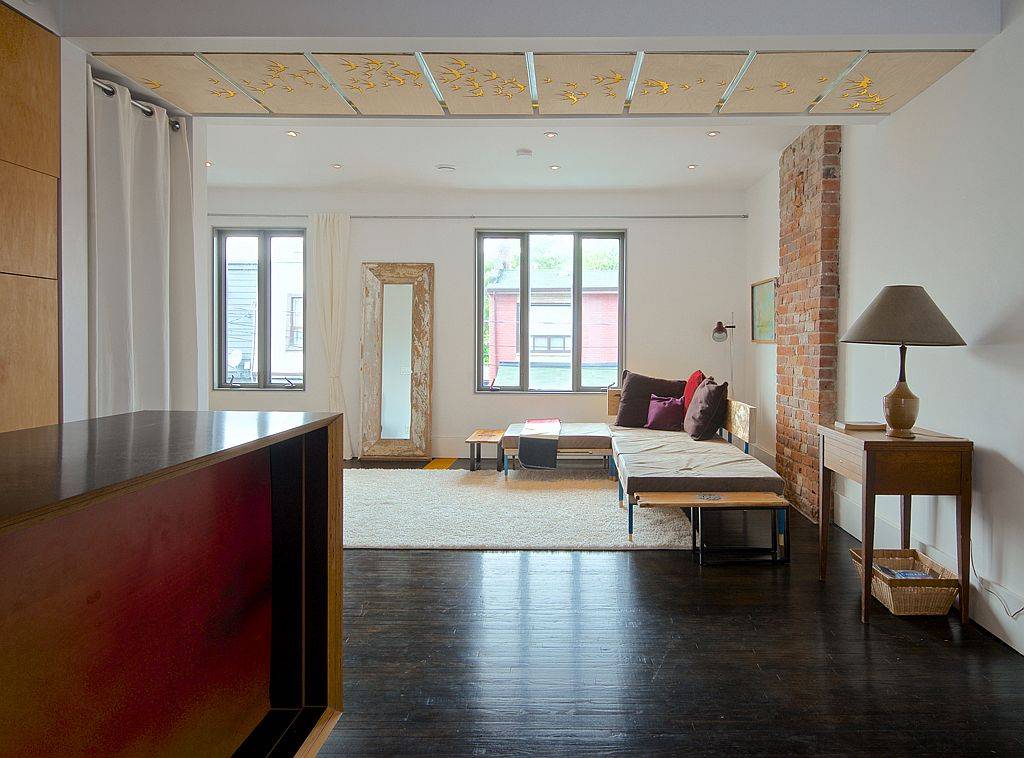 Industrial Touches Meet Modern Chic Inside Trendy Queens West Apartment
In the last decade, few styles have been more popular than modern-industrial when it comes to renovated residences and apartment makeovers. Even if you are willing to tend towards the industrial part of it far less, those sporadic little industrial...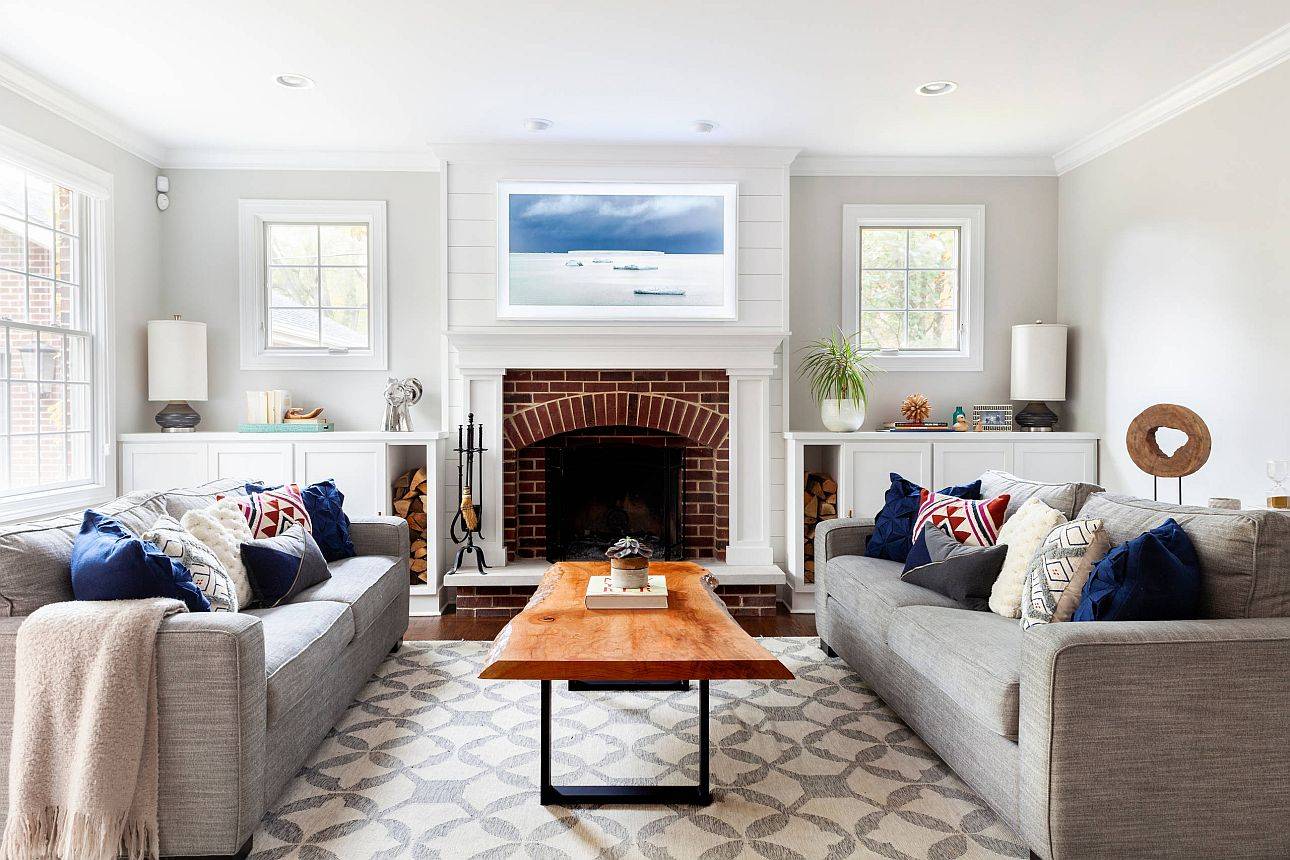 Brick Fireplace Ideas: Captivating Showstoppers with Timeless Charm
We absolutely adore brick walls. The last decade has seen homeowners move away from the man-made, polished finishes of the 90's and embrace interiors with 'more character and personality'. This has seen more and more homes being adorned by...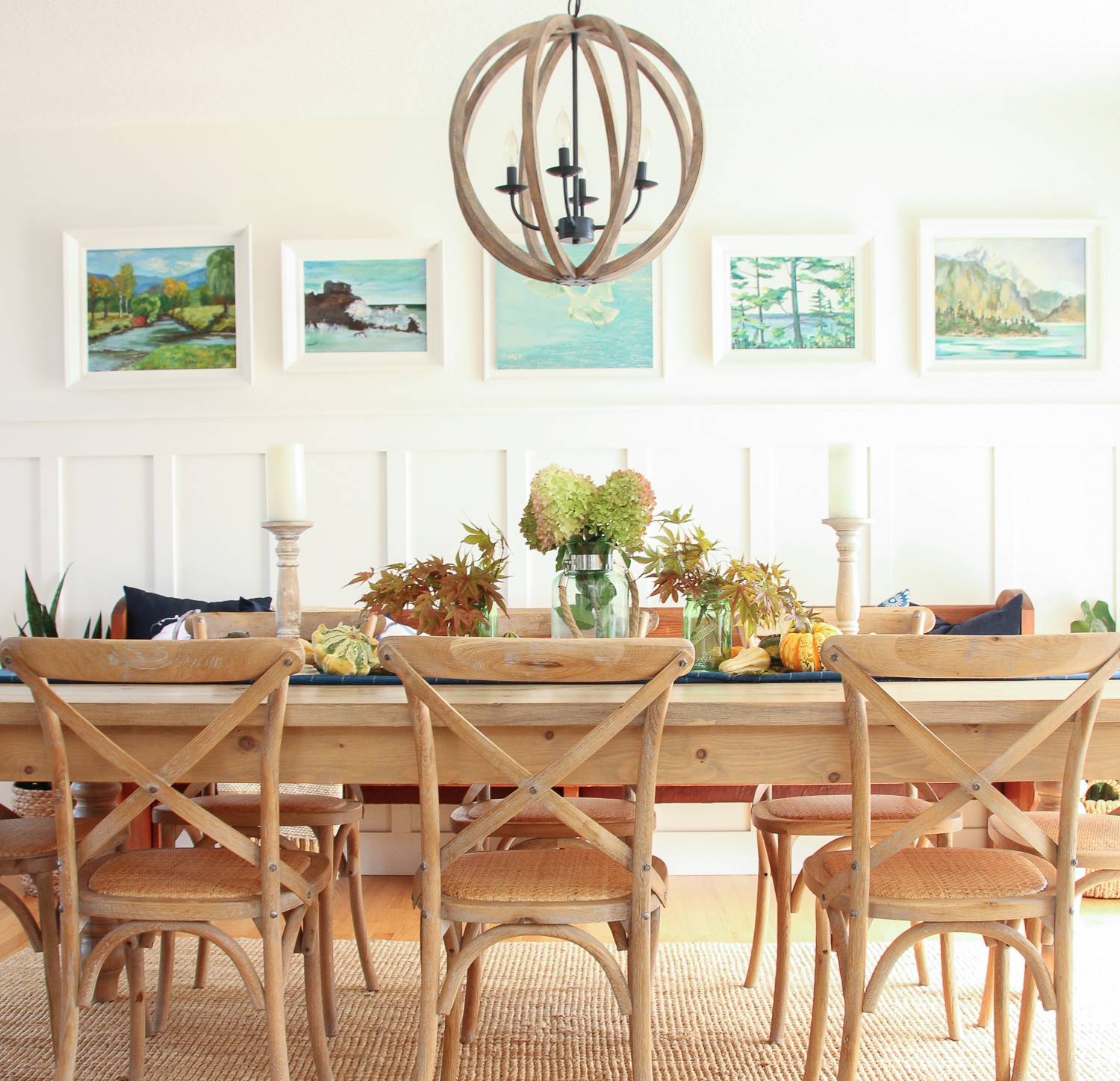 Lake House Decor Ideas: From Modern Charm to Rustic Eclectic
A little bit modern, a little rustic, and maybe even a little eclectic—a lake house never fails to exude a peaceful vibe. There is a reason why we often picture out a body of water if we need that calming peace. If you have a home nestled near...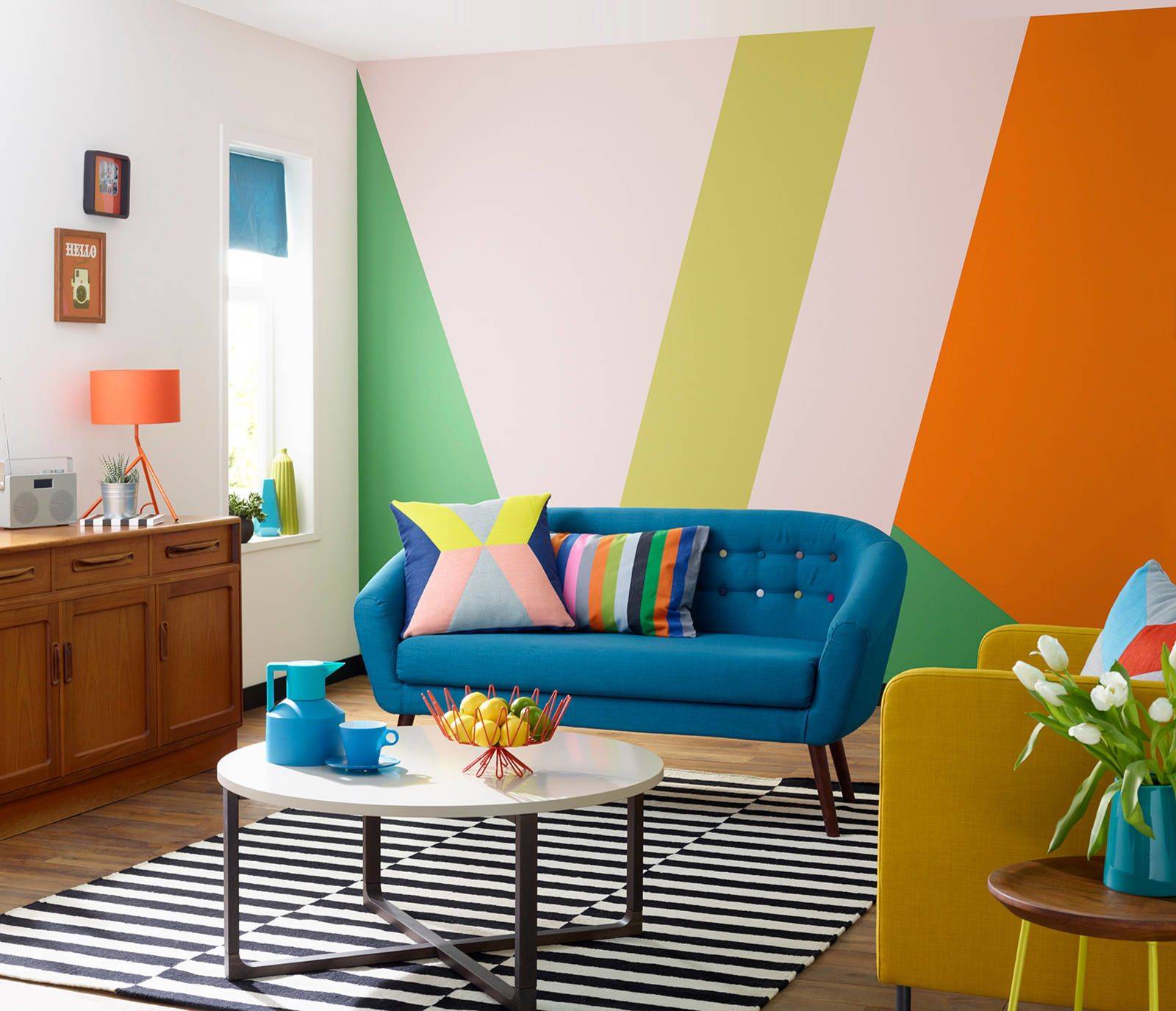 Decoist's Guide to Styling Colorful Summer Spaces in the Home
Minimalists everywhere have decided that color in interior spaces can be challenging to work with, preferring to opt for the clean tones of whites, beiges and grey color palettes. Leaning into neutral colors is always a safe bet when decorating your...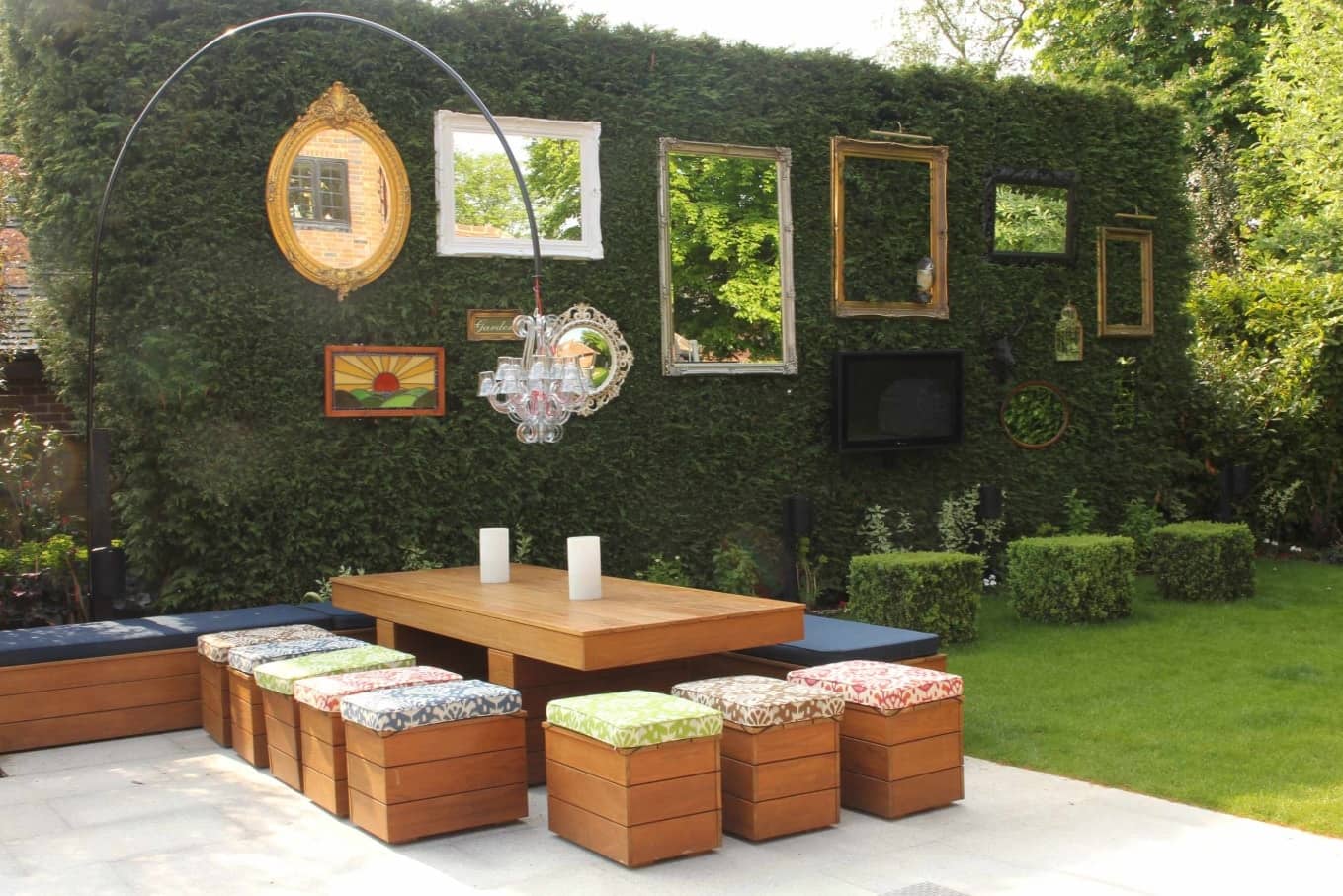 Vintage Garden Decor Ideas to Capture Timeless Charm
Vintage garden decor ideas are basically repurposed pieces that look better upcycled in the garden rather than in the dumps. In the garden, they exude a timeless charm that never fails to inspire no matter the generation we live in. Photo Credit:...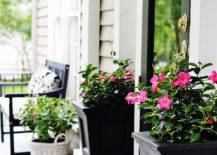 Stunning Front Door Flower Pots [11 Fabulous Ideas]
What's the thing about flowers that makes you smile" Their bright colors, sweet fragrance, odd shapes, or just maybe it's their size" We think it's the combination of all of these. Now, you have to ask yourself how you want guests to feel...