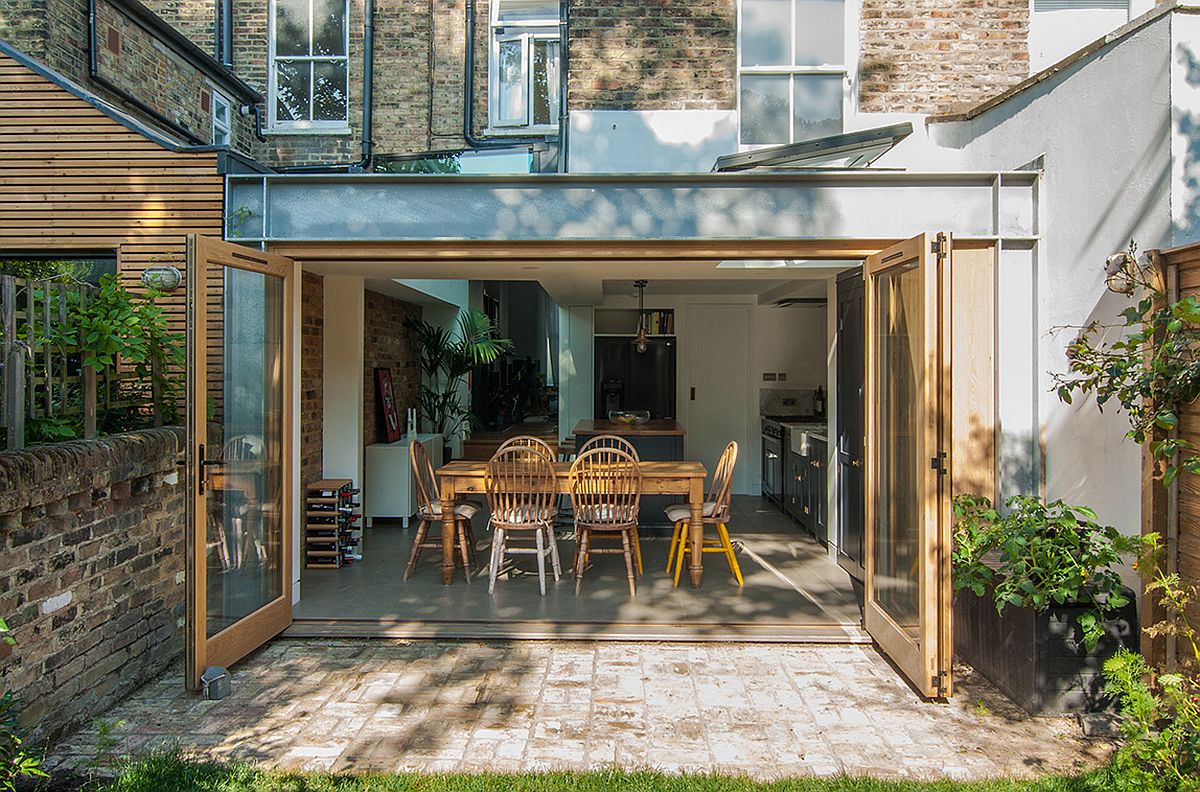 Oak, Steel and Glass Shape Gorgeous Rear Extension of Stoke Newington Home
Home renovations and extension are all about finding out what works best in individual scenario and ensuring that the plan is executed perfectly. The Stoke Newington renovation and extension is no different with a smart rear extension breathing life...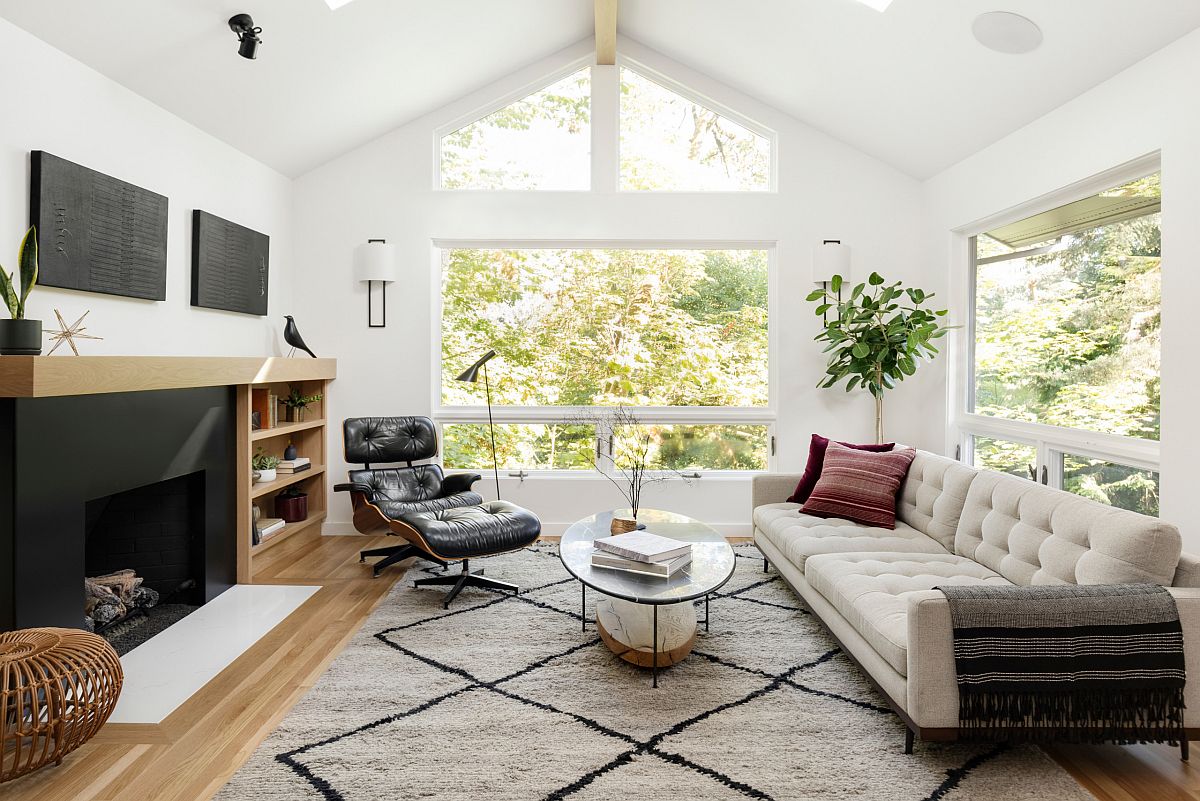 How to Create a Peaceful and Stress-free Living Room
Staying home for prolonged periods of time can have drastically negative effects on our brains and the way we function. It can almost feel like captivity at times. People can easily slip into periods of depression and a cluttered, disorganized world...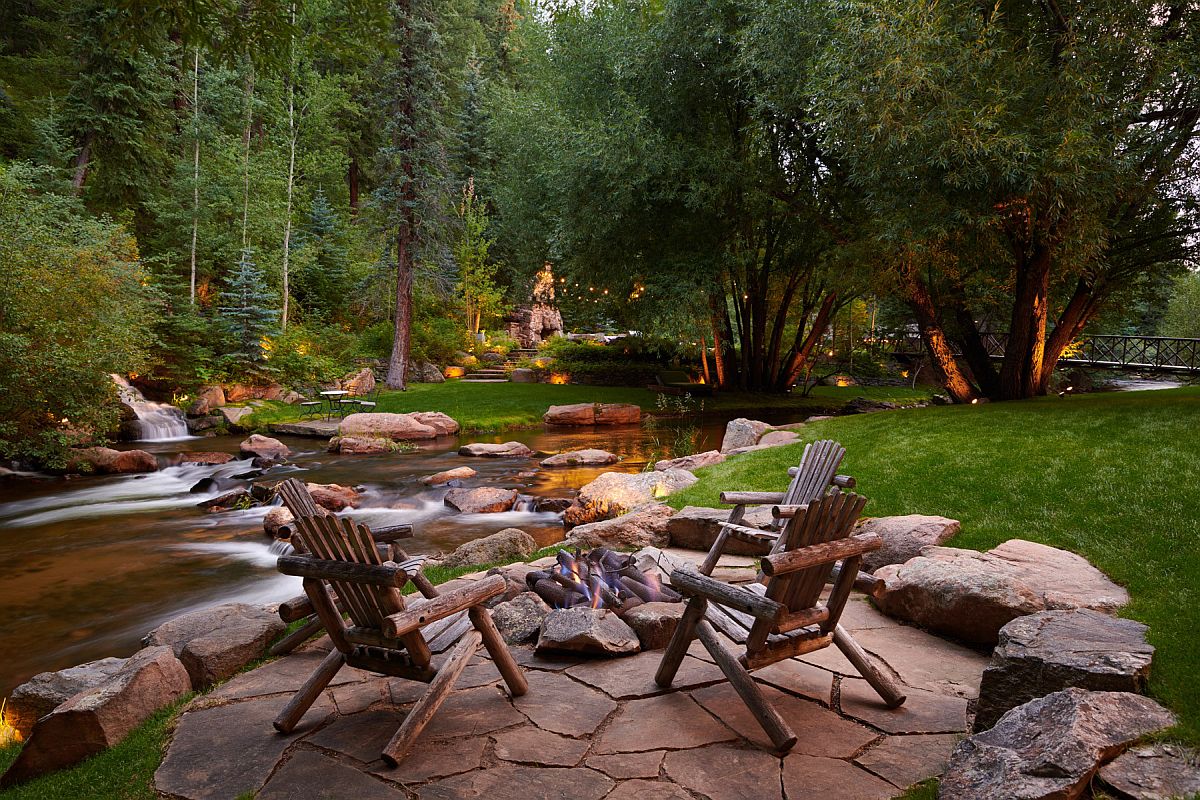 Beautiful Rustic Backyard Ideas: A Relaxing Vacation at Home
If you are having thoughts about a lovely vacation and how you can spend a few days away from it all, then that is all too common this time of the year. Yet, the fact that we are still dealing with a global pandemic and travel restrictions across...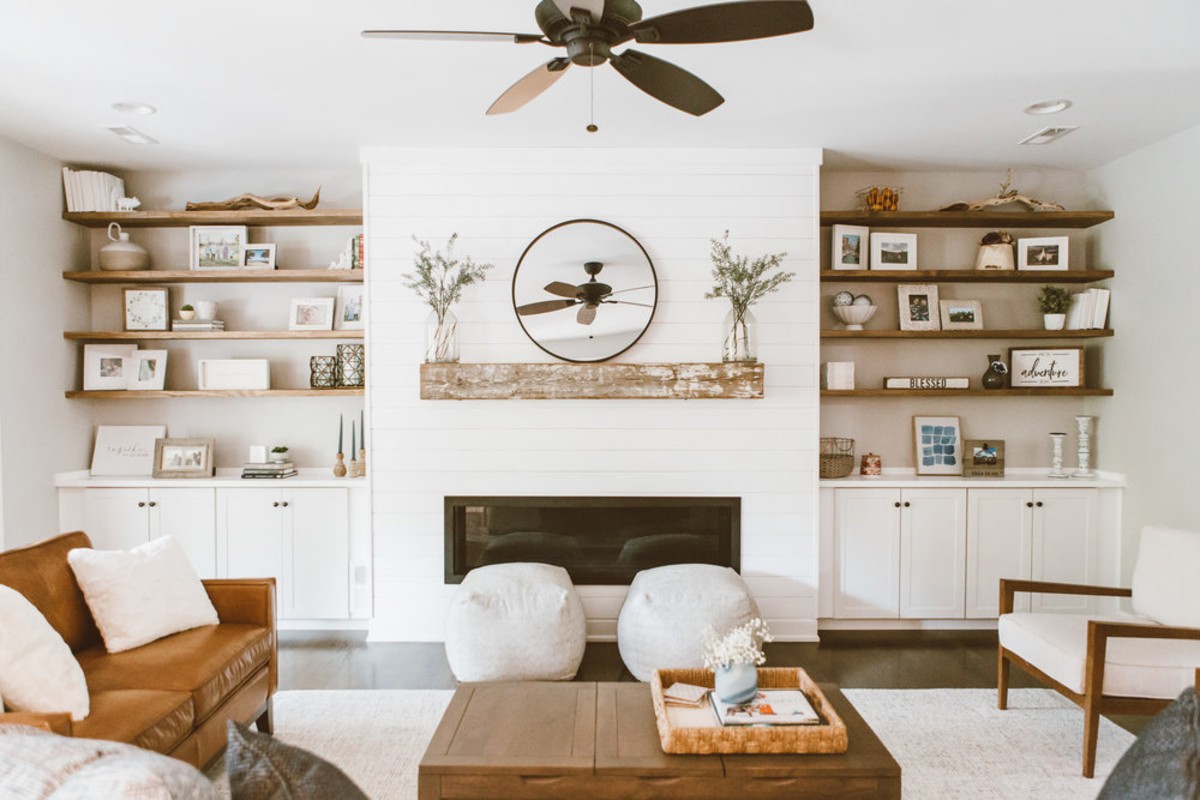 Colors That Go With Brown: How to Decorate with Brown
Brown is a neutral and natural color that, when used in the right environment, can create a warm, stable feeling in any room. An excess of brown or wooden furniture can create a dark, heavy feel in your space. That's why it's important to...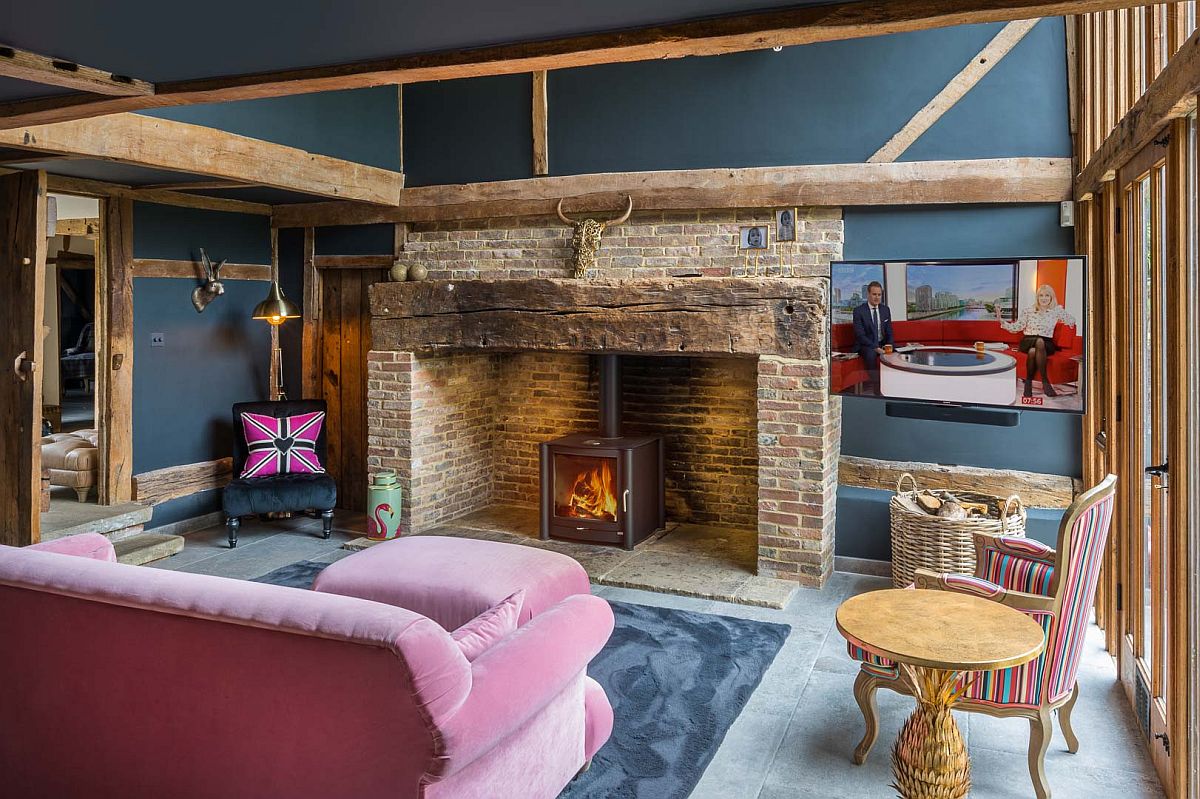 Hottest Living Room Styles for Winter 2020: Trends that are Easy to Adopt
Yes, we are still navigating through the best of fall and the many beautiful colors outside along with festive joy in the air means we are not focusing on winter just yet. But within no time the colors of fall will give way to the chill of winter...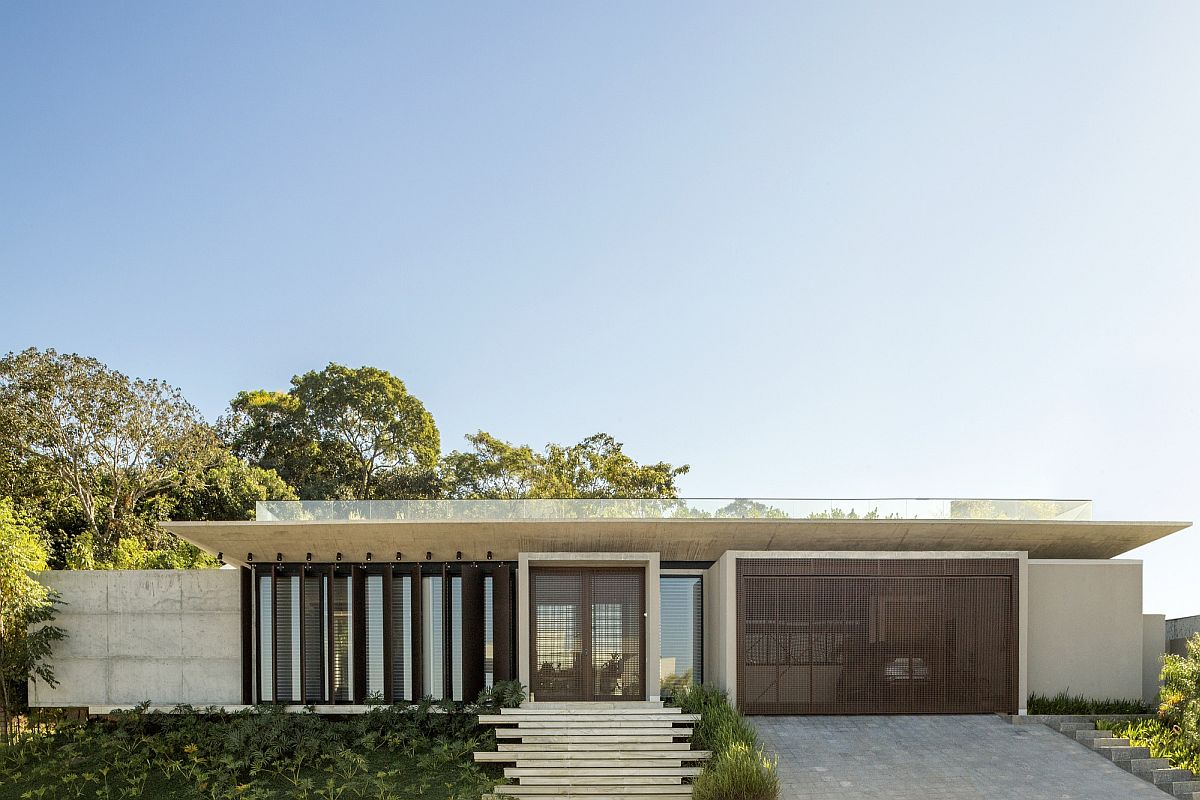 L-Shaped Contemporary Home in Brazil with a Green Roof and Lovely Courtyard
Every home design is a response to both the specific needs of the lot and the necessity of the homeowners. The balance between both the elements defines both the contours of the house and creates that picture-perfect ambiance. Casa da Mata designed...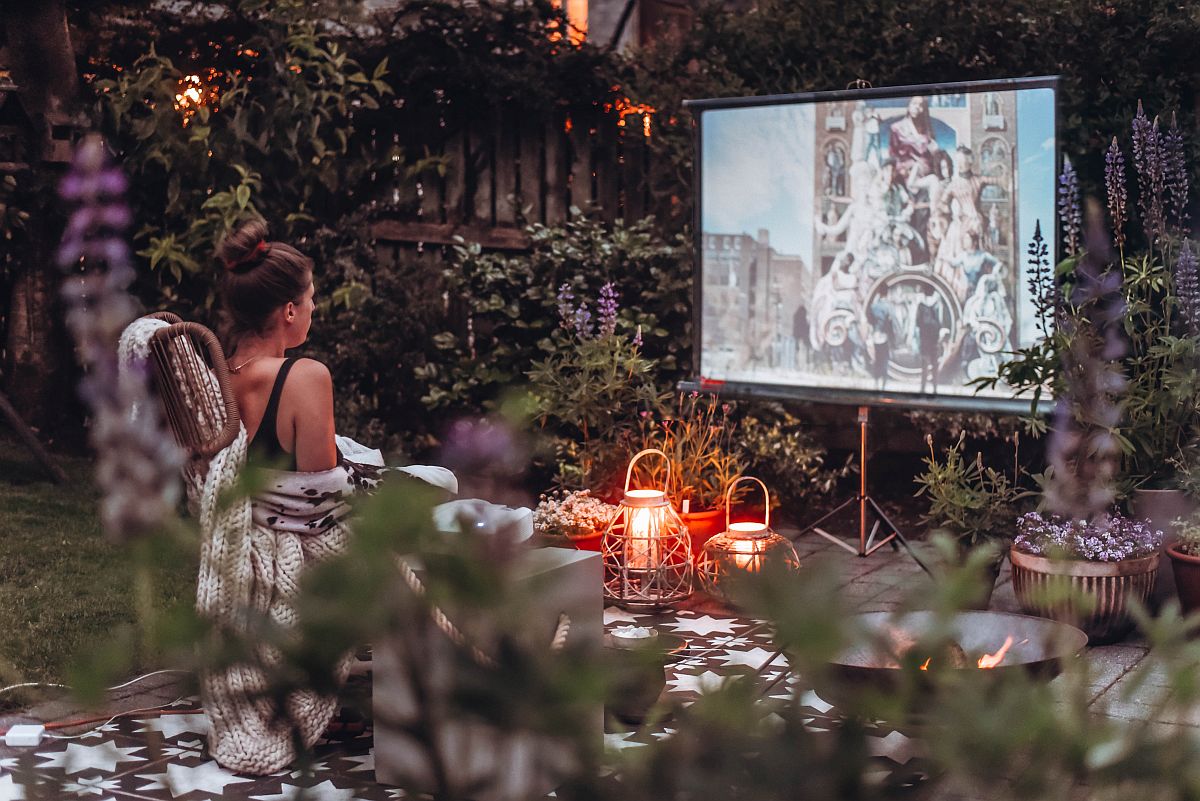 Outdoor Cinematic Experience at its Luxurious Best: Stay Entertained at Home
The world has changed dramatically in the last few months and 2020 has completely changed direction of the way we work, relax and even celebrate holidays! Everything seems to be confined and stepping beyond the borders of our homes is a challenge in...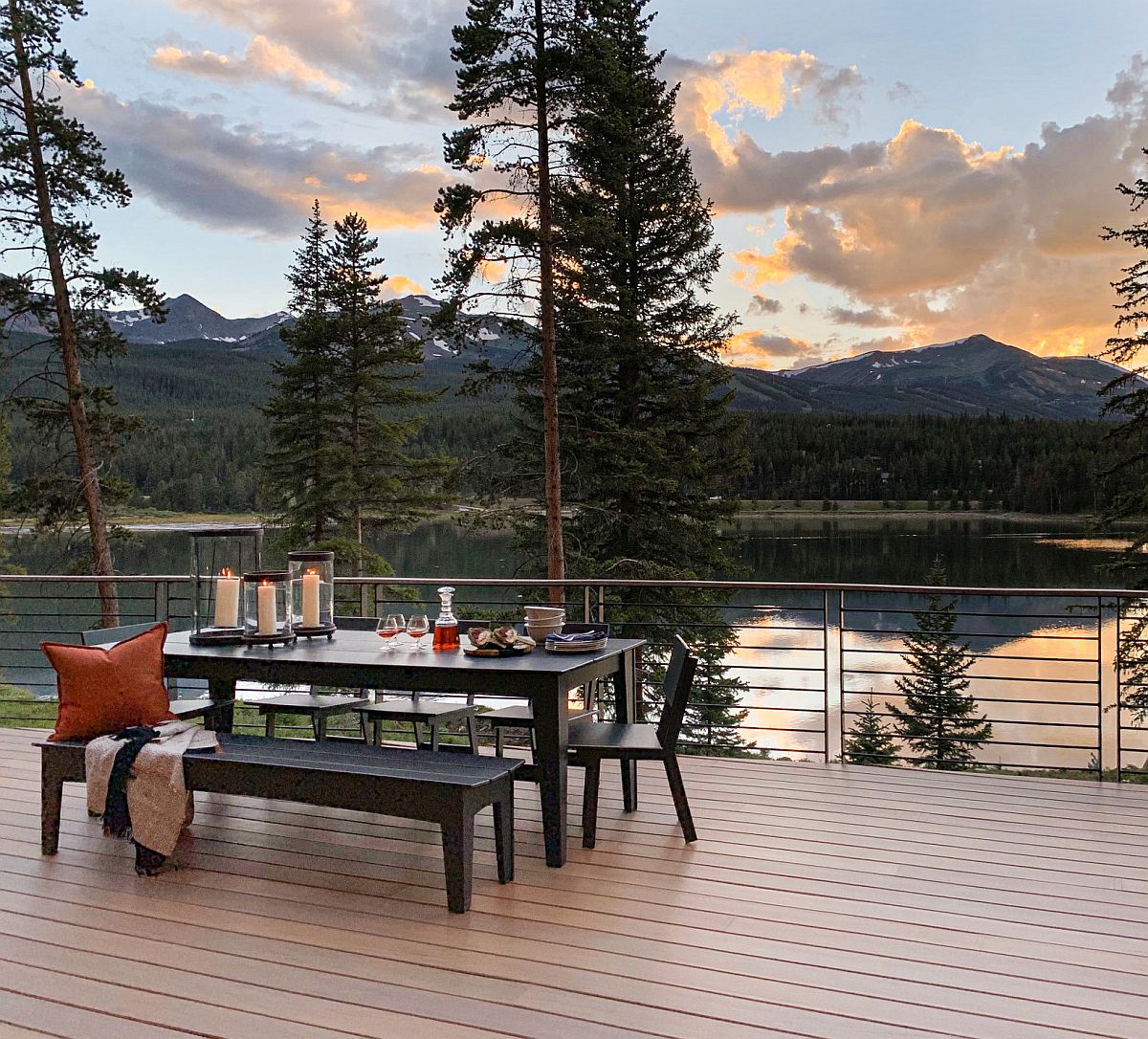 Picture-Perfect Decks for Beautiful Thanksgiving Dinners and Fall Parties
You might not be able to go on those long drives and lovely holidays anymore because of the global pandemic that has kept almost all of us indoors for several months now. But you can still enjoy the outdoors and take in fresh air while spending time...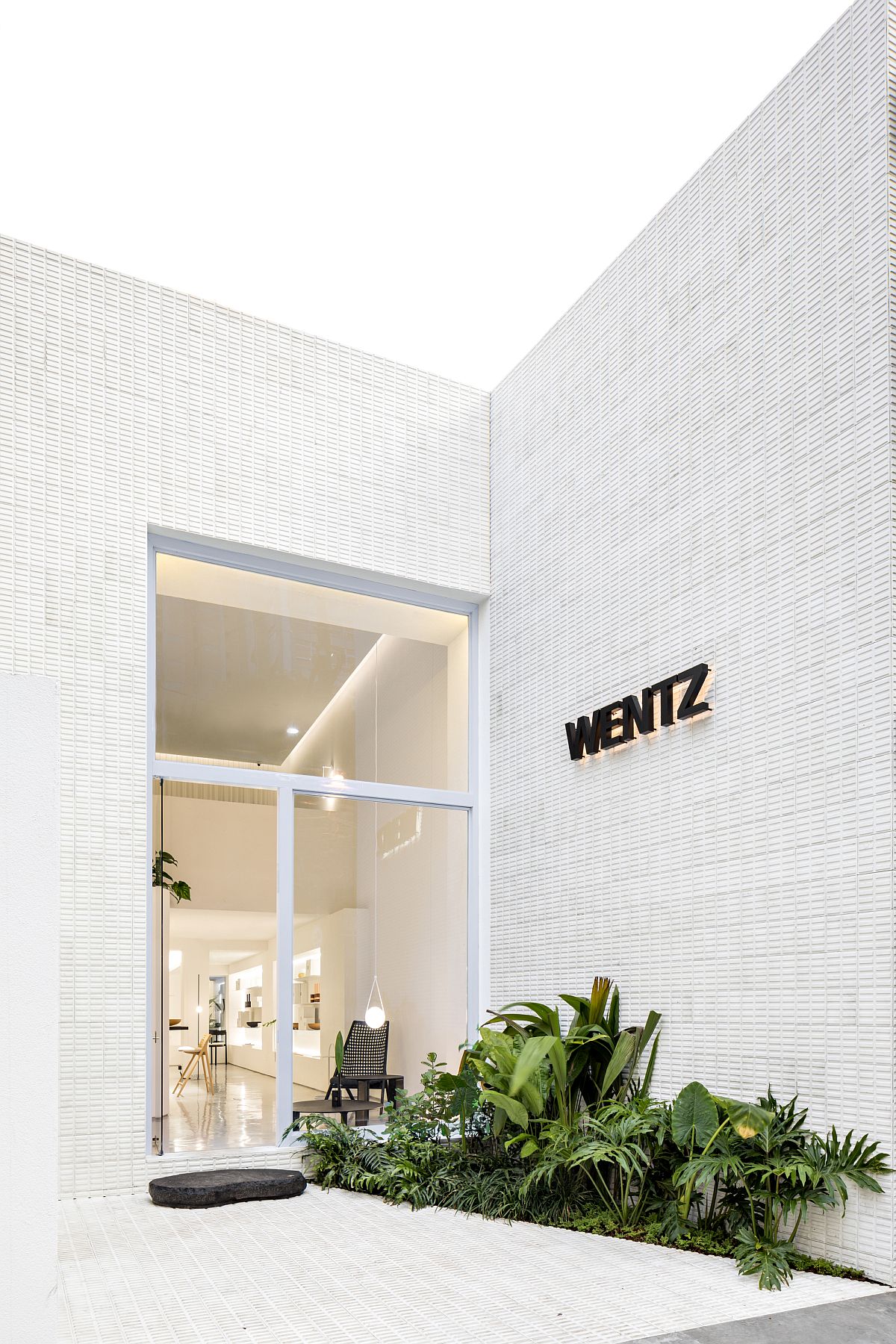 Polished Renovation Turns Two-Story Building in Sao Paulo into a Concept Store
Any store that you look it makes an impression on you ? sometimes in a positive manner and sometimes in the negative. Most importantly, a new tore needs to reflect the image of the brand it represents and showcases. It is all about finding that...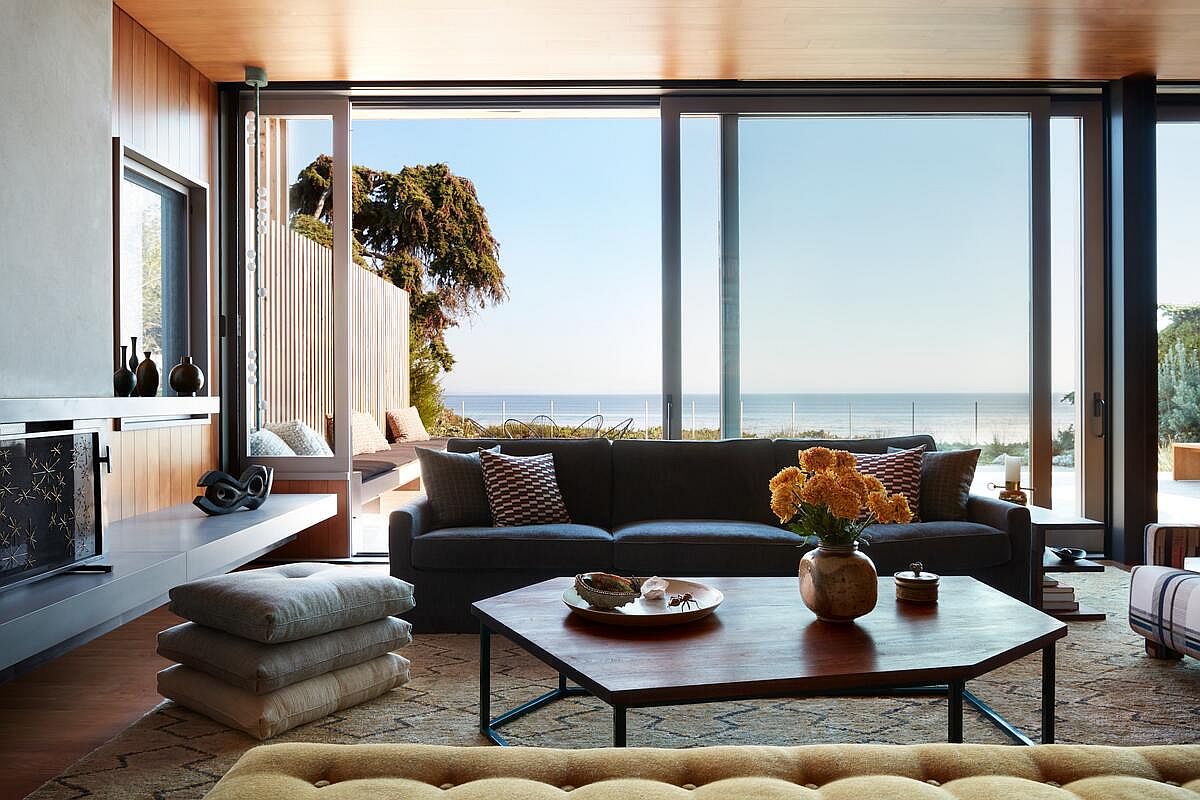 Modern Beach Style Home in Santa Cruz Brings the Pacific Indoors
It is easy to fall in love with a beach house. It is even easier to dream about that picture-perfect retreat on the edge of an ocean that seems to invite the waves indoors. But what is harder is bringing his dream to life and doing so while getting...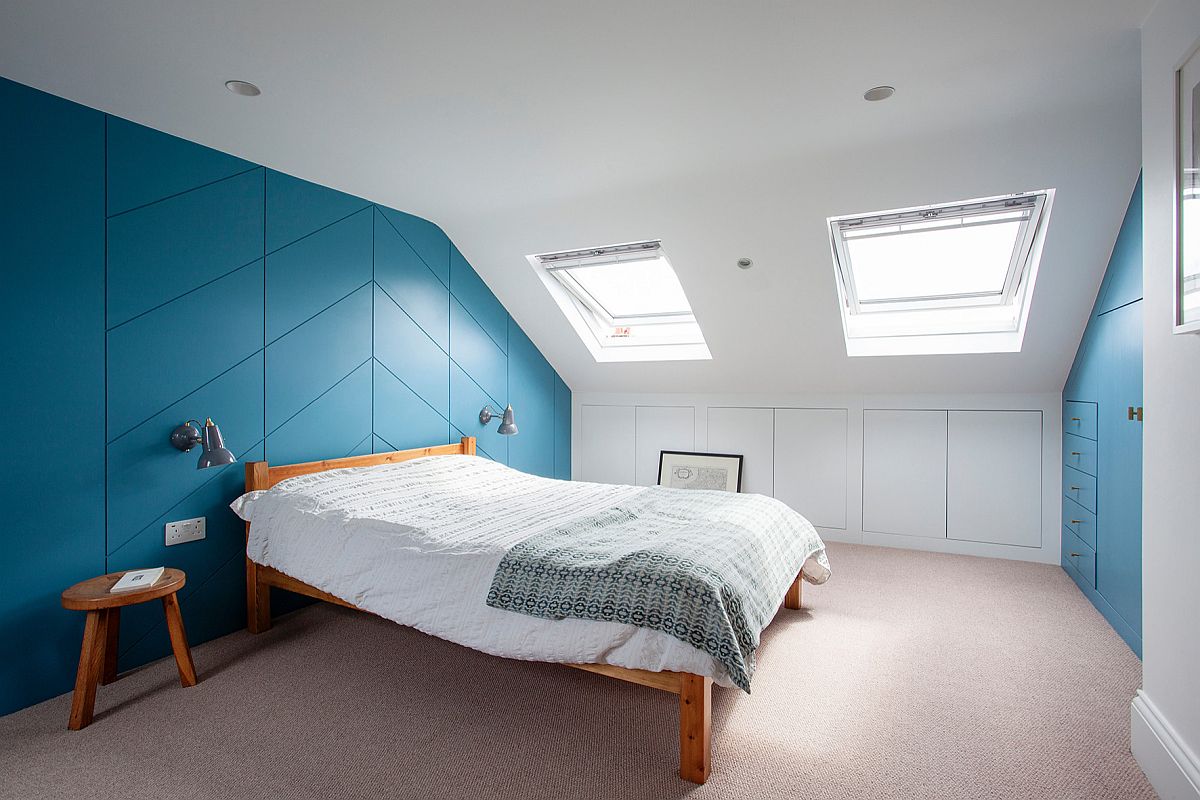 Eye-Catching: Tiny Bedrooms in White with Brilliant Blocks of Color
Space, space and space ? that is probably the thing we tend to discuss the mot when it comes to home design; even if we are not always aware of it. Many of us are on the constant lookout for ways in which we can maximize the limited amount of space...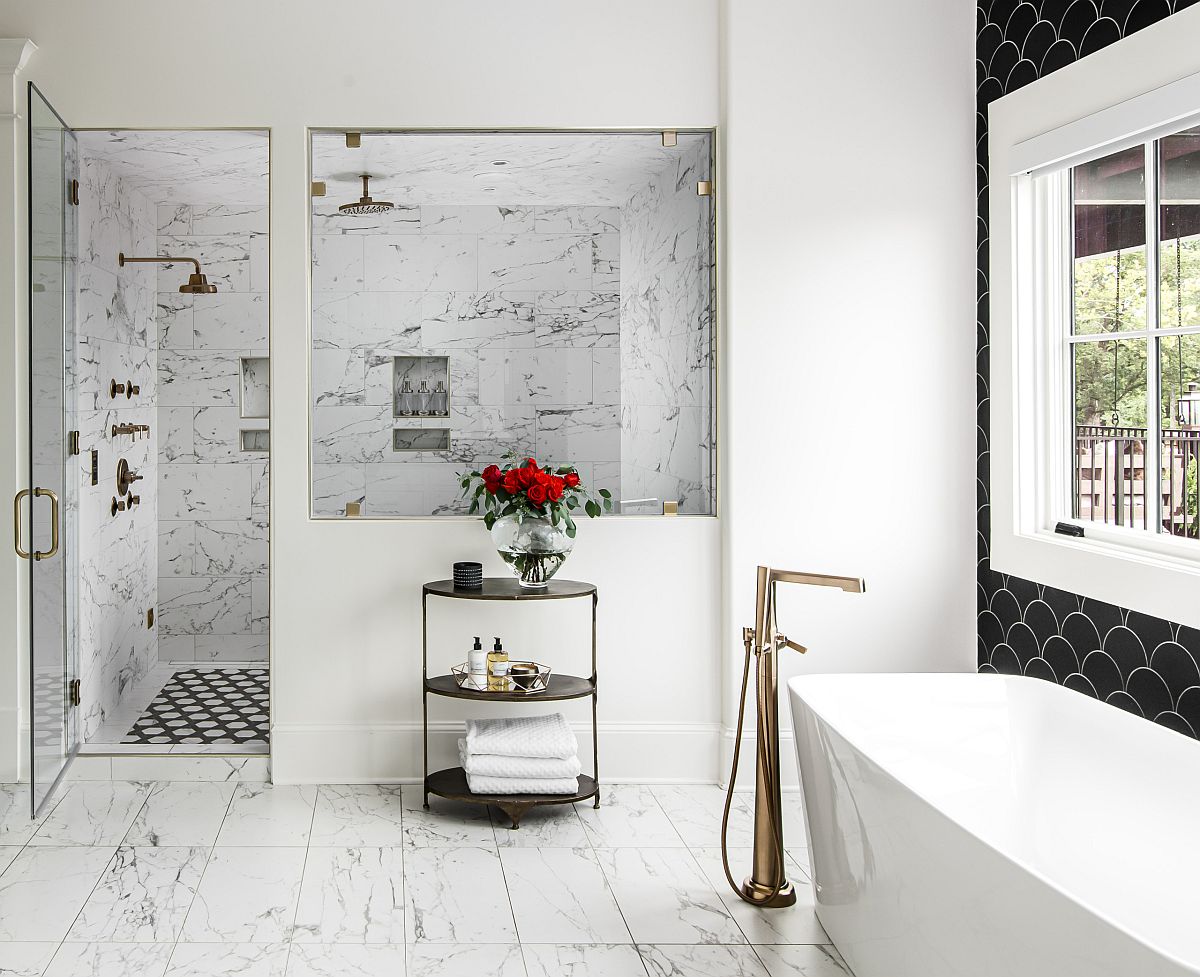 Must-Try Bathroom Trends of 2020: Beating Blues
If there is one space other than the bedroom where you can create a personal refuge and do so while surrounding yourself in luxury, then it is the master bathroom. Bathrooms are increasingly becoming a ?getaway at home? that promise relaxation and...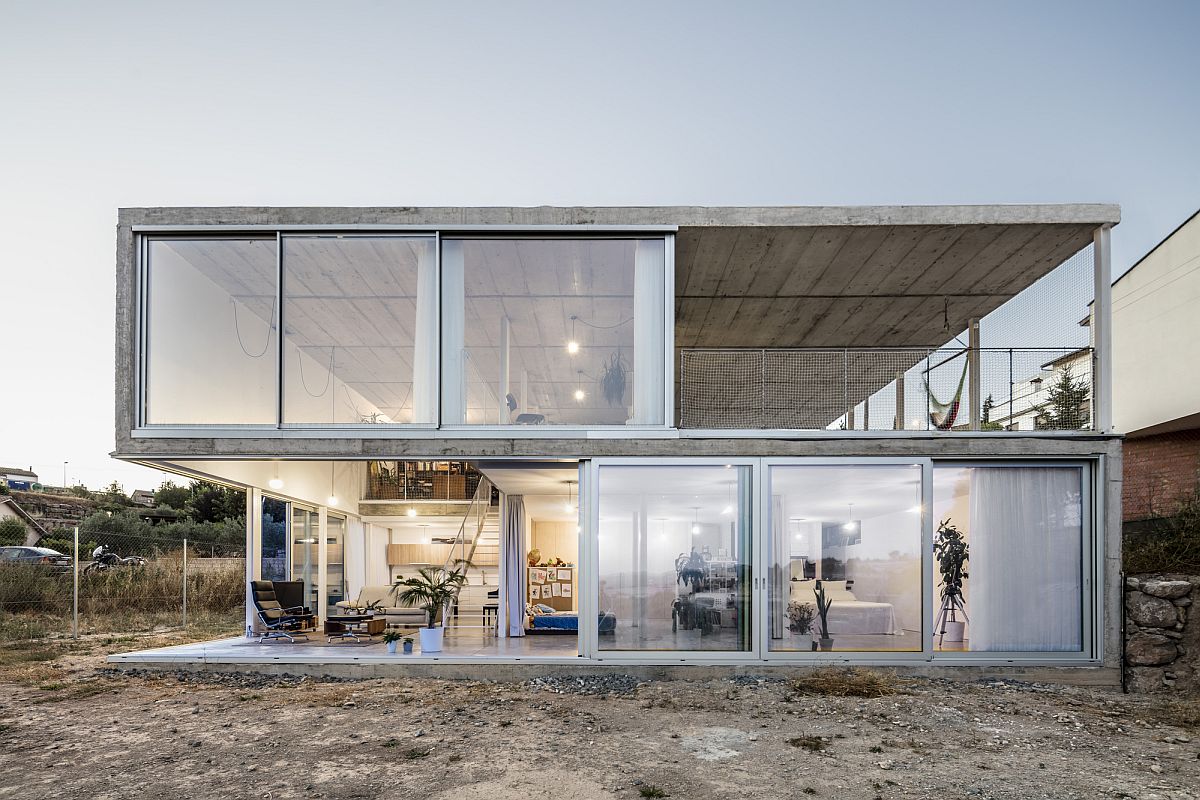 Budget Catalonia Family Home Where Walls Melt Away: Open Living
A home is different things for different people. Some feel it is a perfect shelter and a refuge where they spend most of their day while for others tend to use it just as a place to hang their hat and coat as they move about and explore the world....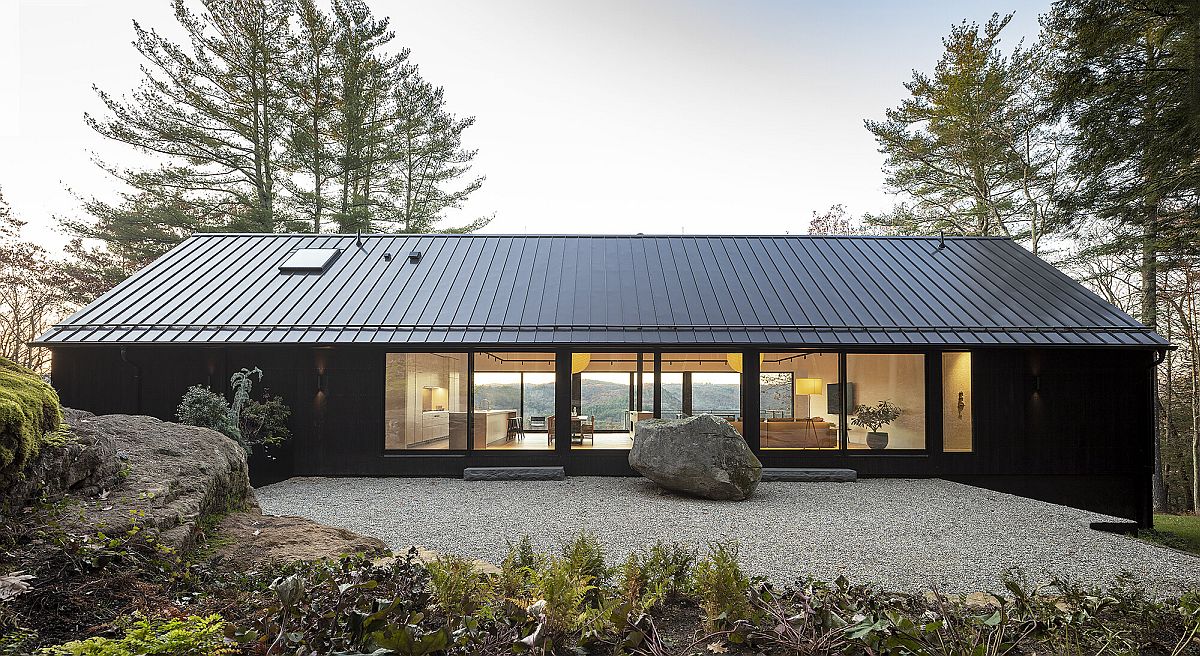 Ledge House: Vernacular Design and Mesmerizing Views Meet Modern Aesthetics
A beautiful balance between the old and the new is what one instantly notices at the Ledge House in Cornwall, Connecticut ? a modern residence that overlooks the expansive Connecticut valley and beyond. The home sits on a challenging rock ledge and...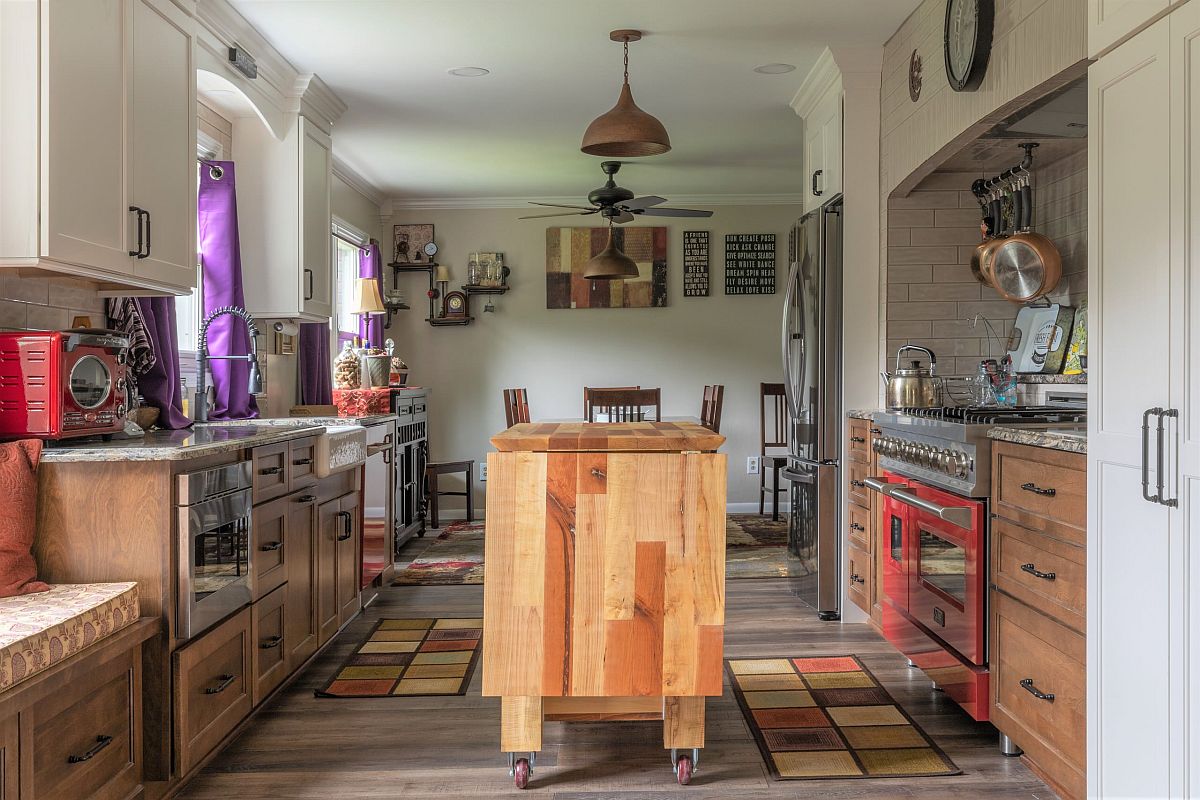 Most Beautiful Eclectic Kitchens with Custom Wood Islands: Cozy and Creative
The kitchen is a space where you are constantly trying to try out new features and elements that transform the space and give the ?heart and soul of the home? a fresh look with changing seasons. Having said that, it is not always easy to alter the...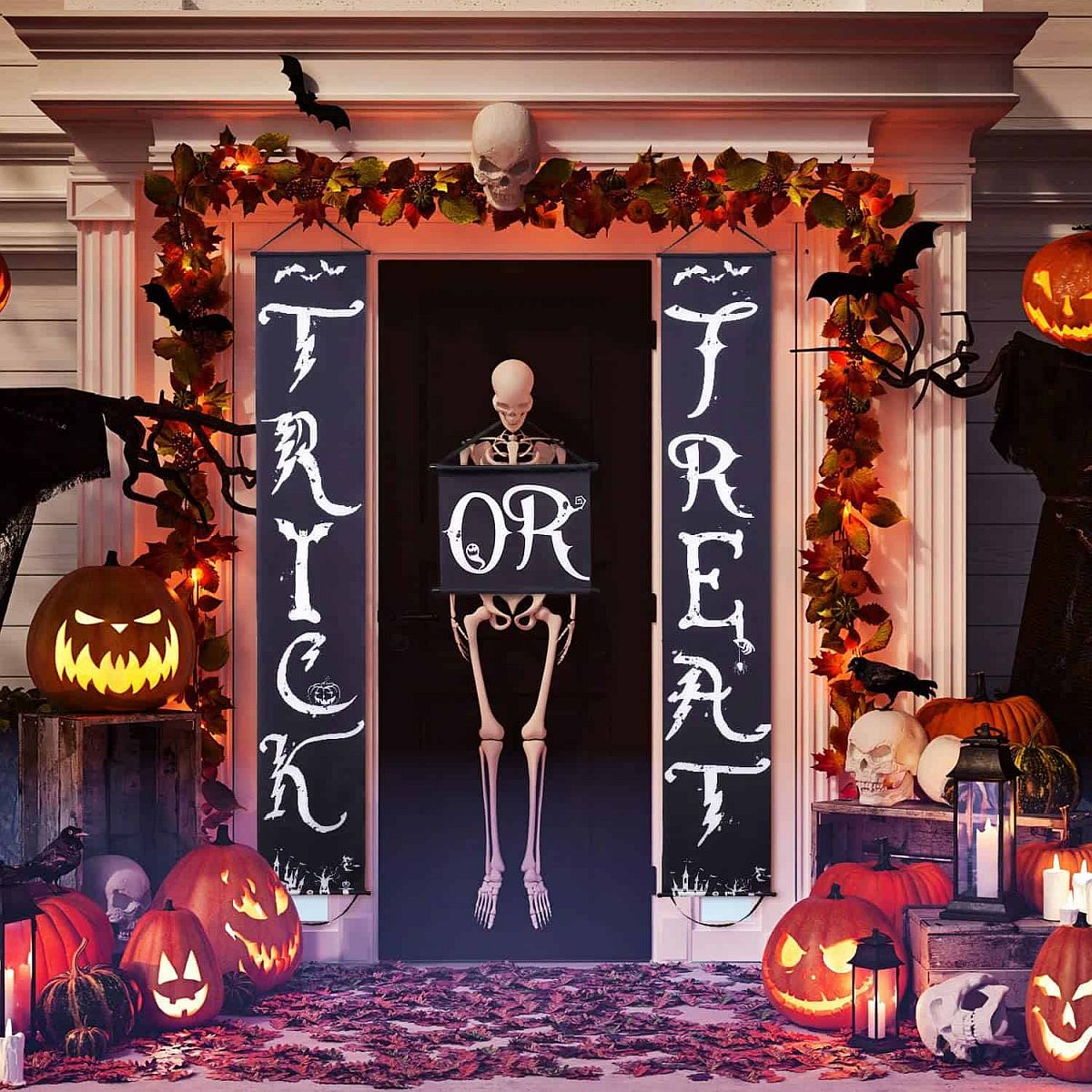 Halloween Decorating for the Front Porch: Steal the Spotlight!
If you are put off by the general vibe of 2020 when it comes to getting ready for the Holiday Season ahead of us, then now is the time to shake off the blues. Nothing helps us get past difficult times like a bit of celebration and time with friends...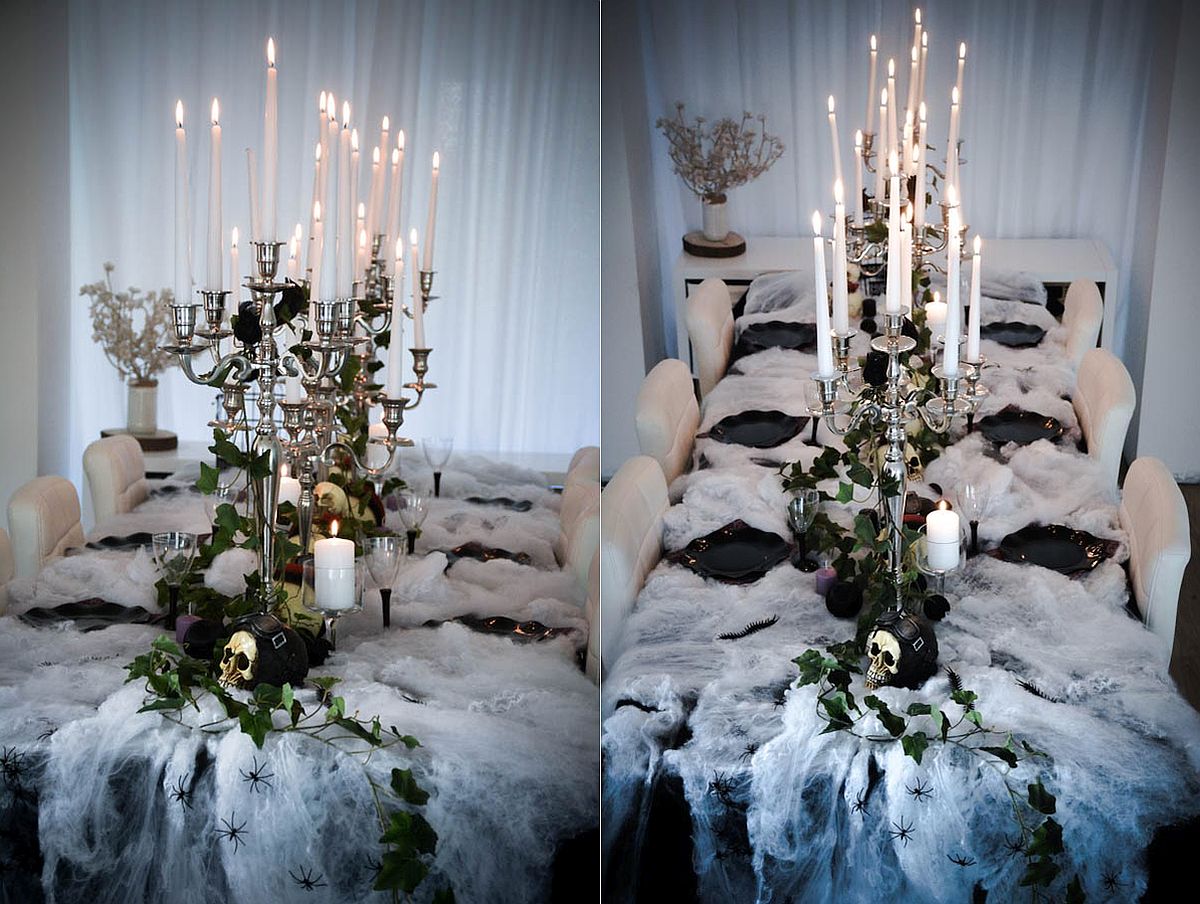 Halloween Dining Table Decorations: From the Fun to the Spooky
If you are not prepared for Halloween yet, then you are not alone. 2020 has been a pretty hectic year for many of us and we are still trying to figure out ways in which we can move forward in the safest way possible. Working with what is being...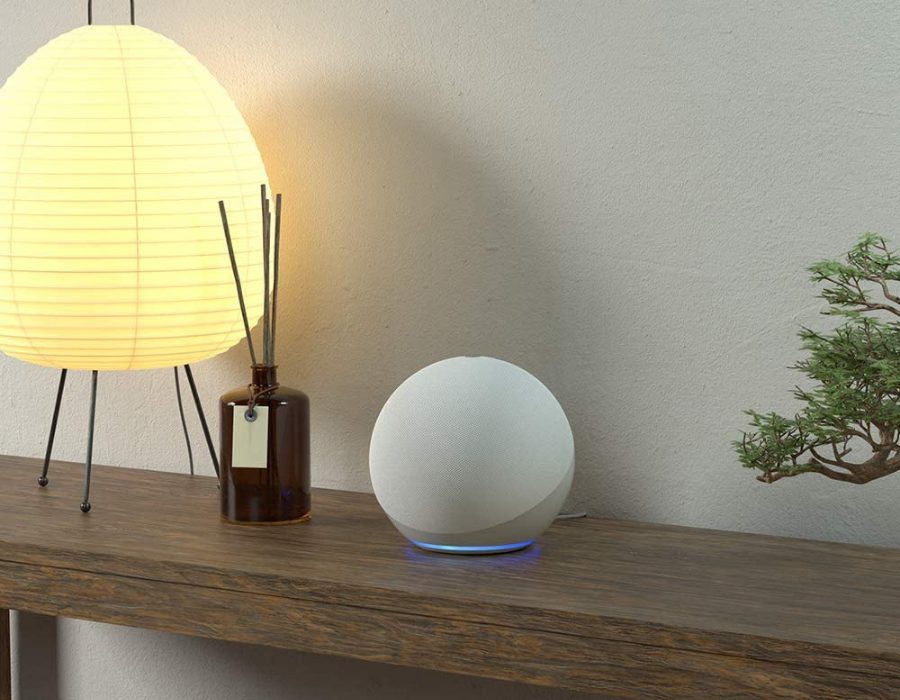 Prime Day Deals That Will Turn Your House into a Smart Home
This article may contain affiliate links that will direct you to a particular smart home item. Clicking on a link may result in a portion of proceeds being paid to www.decoist.com Amazon Prime Day 2020 is upon us and if you're a tech lover,...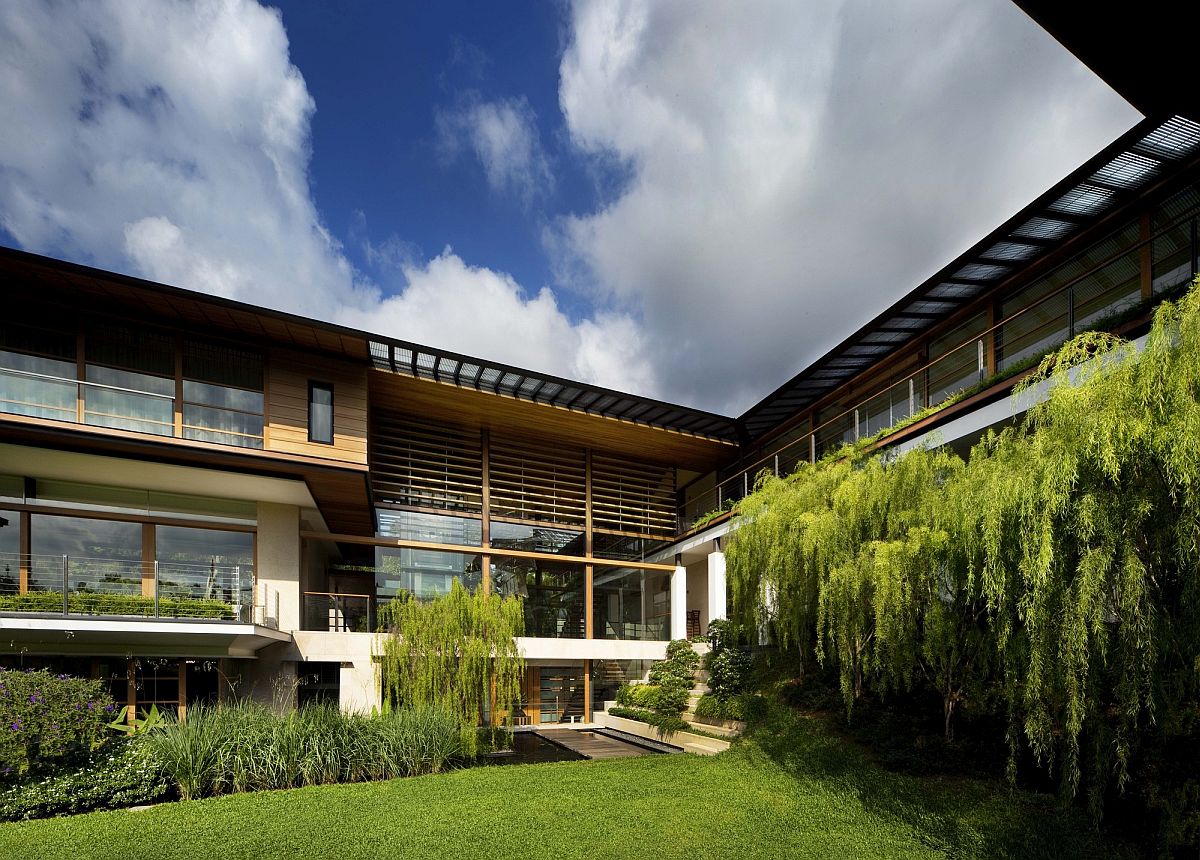 Roof Gardens and Sloping Terraces Shape Extensive Family Home in Singapore
A green oasis in the urban landscape is hard to find even in relaxing suburbs at times. When you step into a constantly busy city like Singapore, then this natural escape is even tougher to shape. That is what makes the Tembusu House designed by Guz...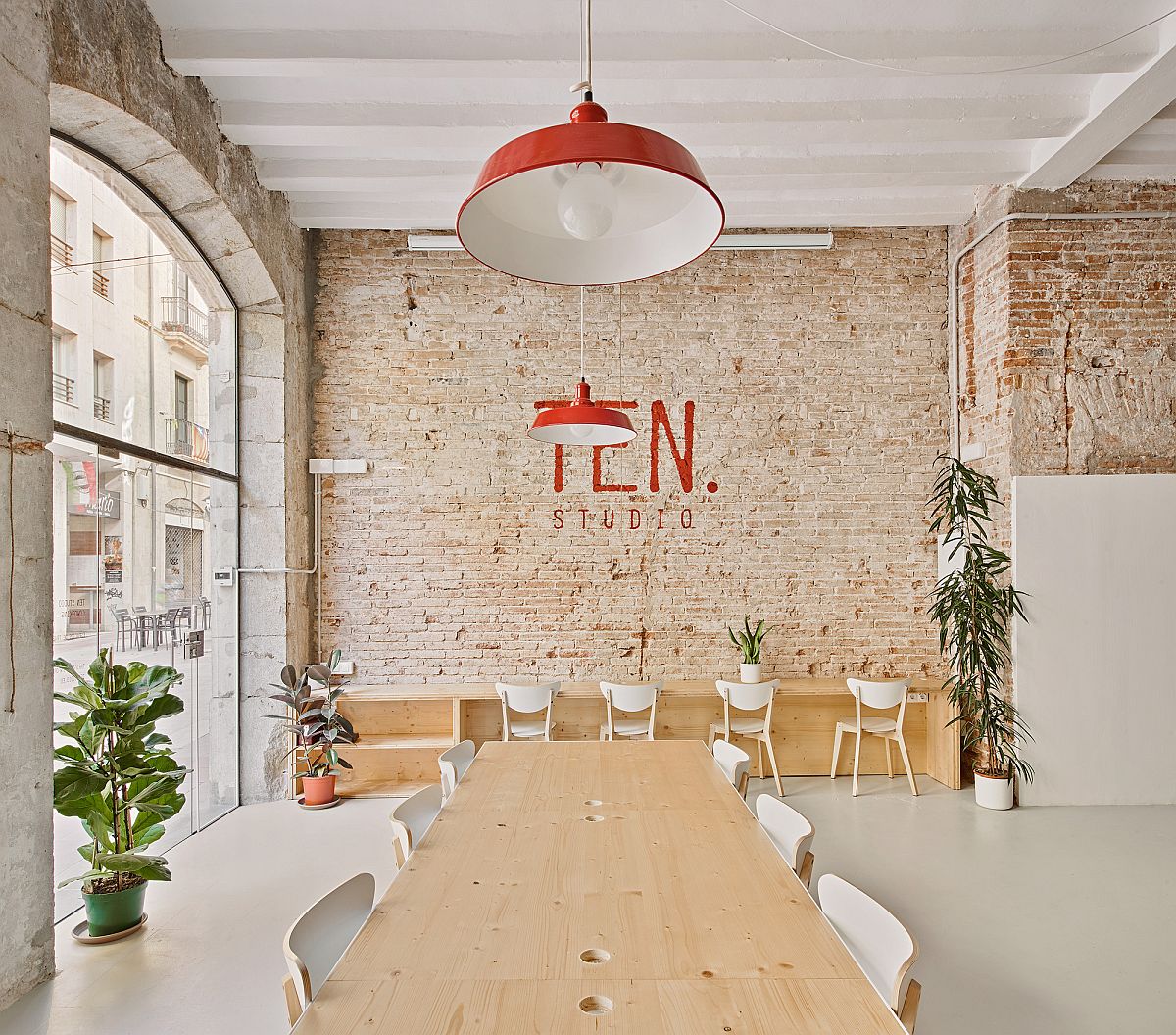 1930?s Art Shop in Spain Transformed into a Fabulous Modern Office
There are times when you need to cover the existing walls of your home with new finishes for a more polished interior. Then there are occasions when you strip out the excess and unnecessary finishes that have been added to a space over the years to...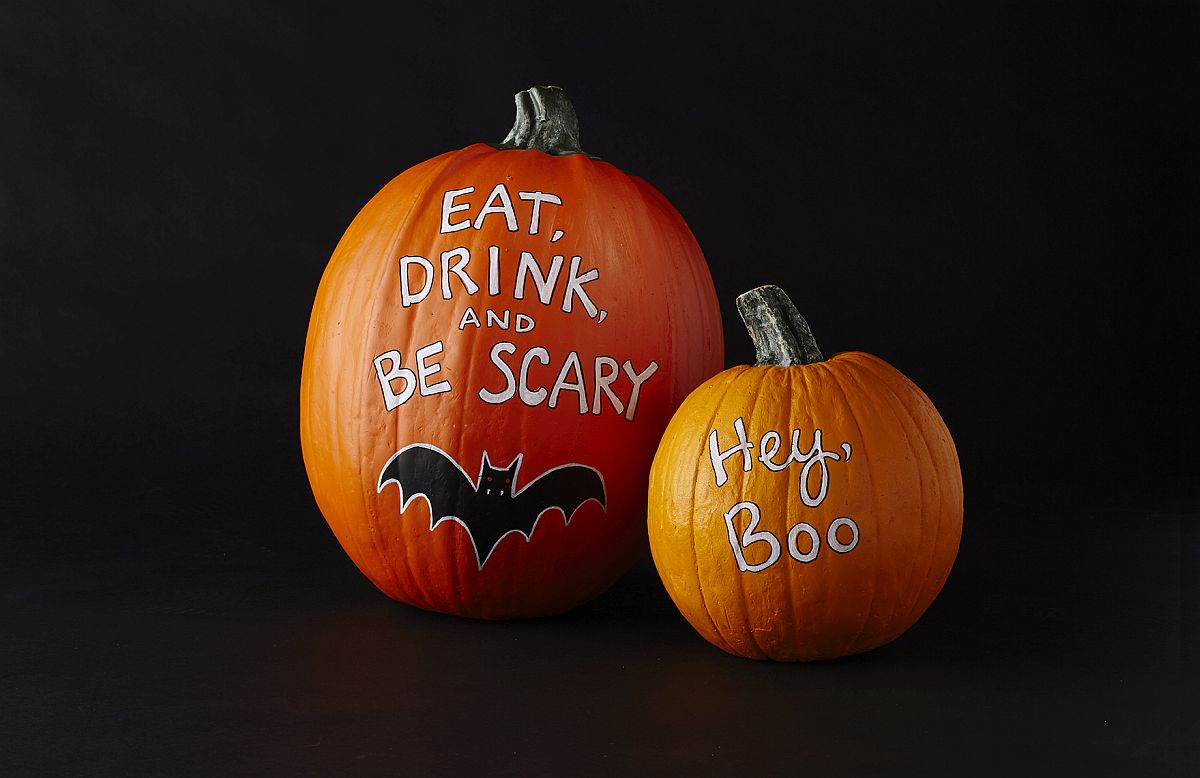 20 Easy Painted Pumpkin DIYs for a Fun and Safe Halloween
It is that time of the year again when we are starting to think about the many ways in which we can decorate our home for the festivities ahead. It all starts with Halloween, as always and even If 2020 has been one long, scary ride for everyone, we...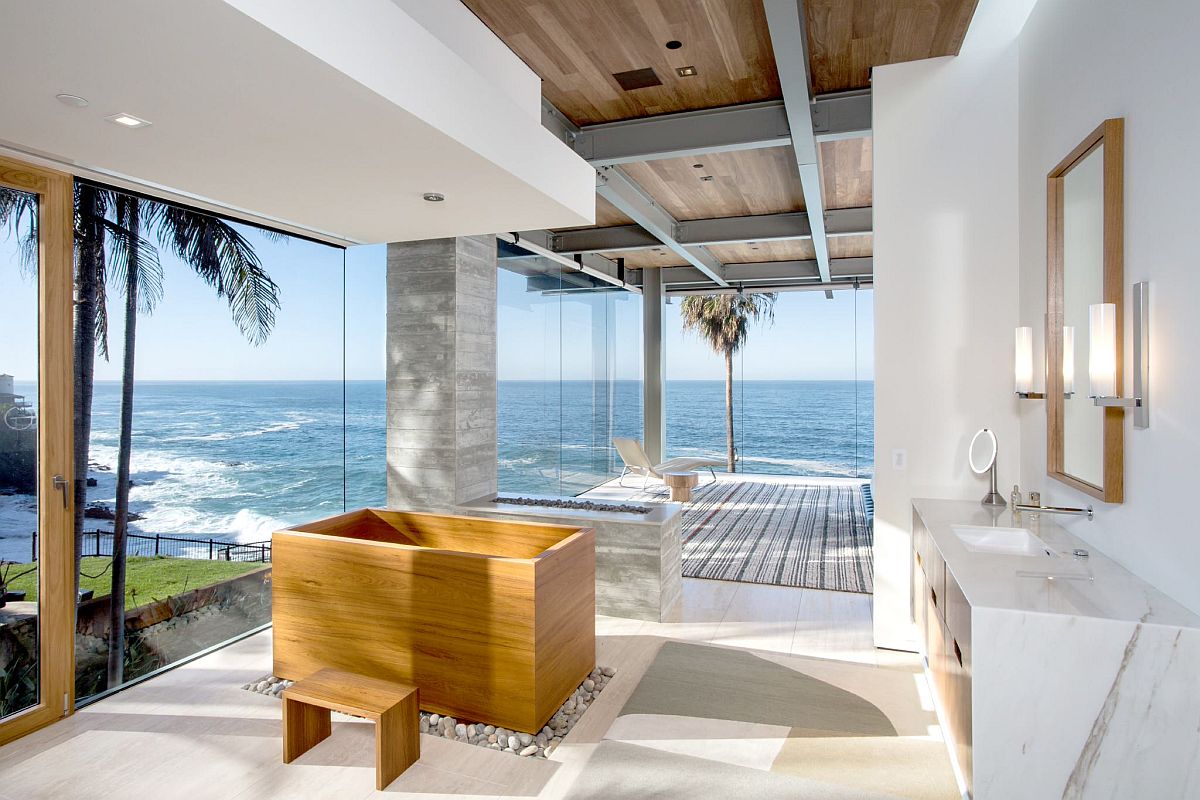 Japanese Soaking Tubs: Modern Bathroom Luxury at its Trendy Best
The spa-style bathroom is increasingly a popular choice among homeowners who are looking for ways to relax and rejuvenate right at home. And every modern spa-inspired bathroom needs a fabulous freestanding bathtub at its heart! The first two decades...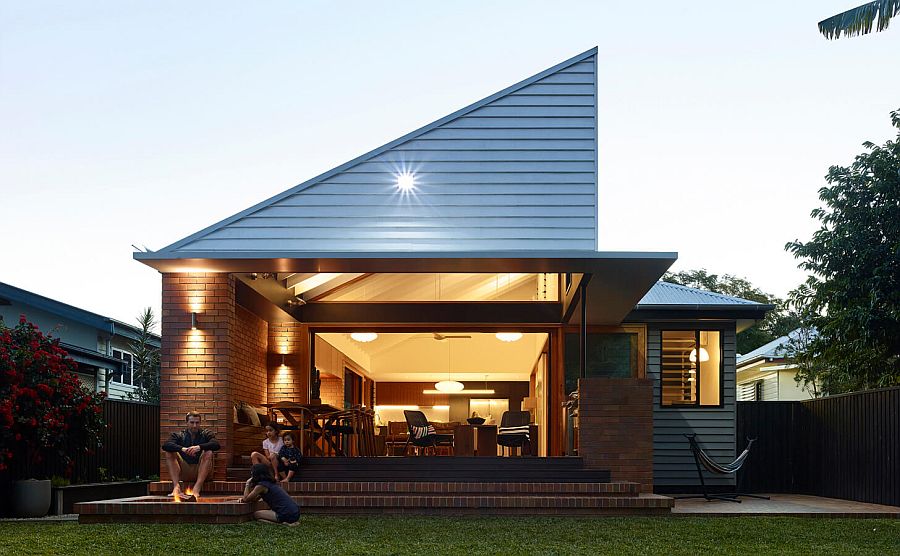 Mitchelton House: New Post-War Architecture in Timber and Brick
Here are different approaches to renovating and extending a home. Some want a home makeover that completely strips away the past, extends the residence into one with multiple levels and many, many rooms. Then there are times when homeowners want to...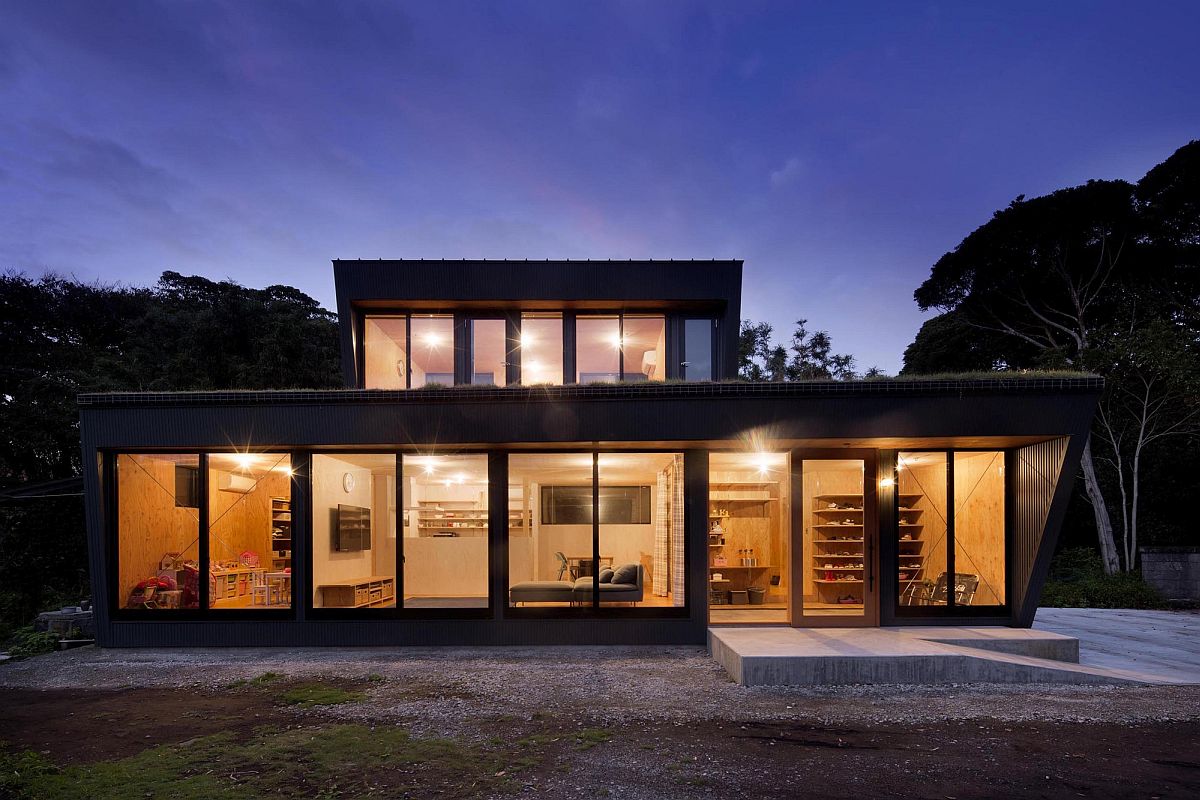 Sustainable Japanese Home with Grass Roof and a Breezy Modern Design
If you love sustainable homes that rely on smart deign, an intuitive floor plan and solutions that rely more on simplicity rather than on modern technology, the House-K in Tateyama, Japan is the one for you. Designed by N.A.O, this innovative and...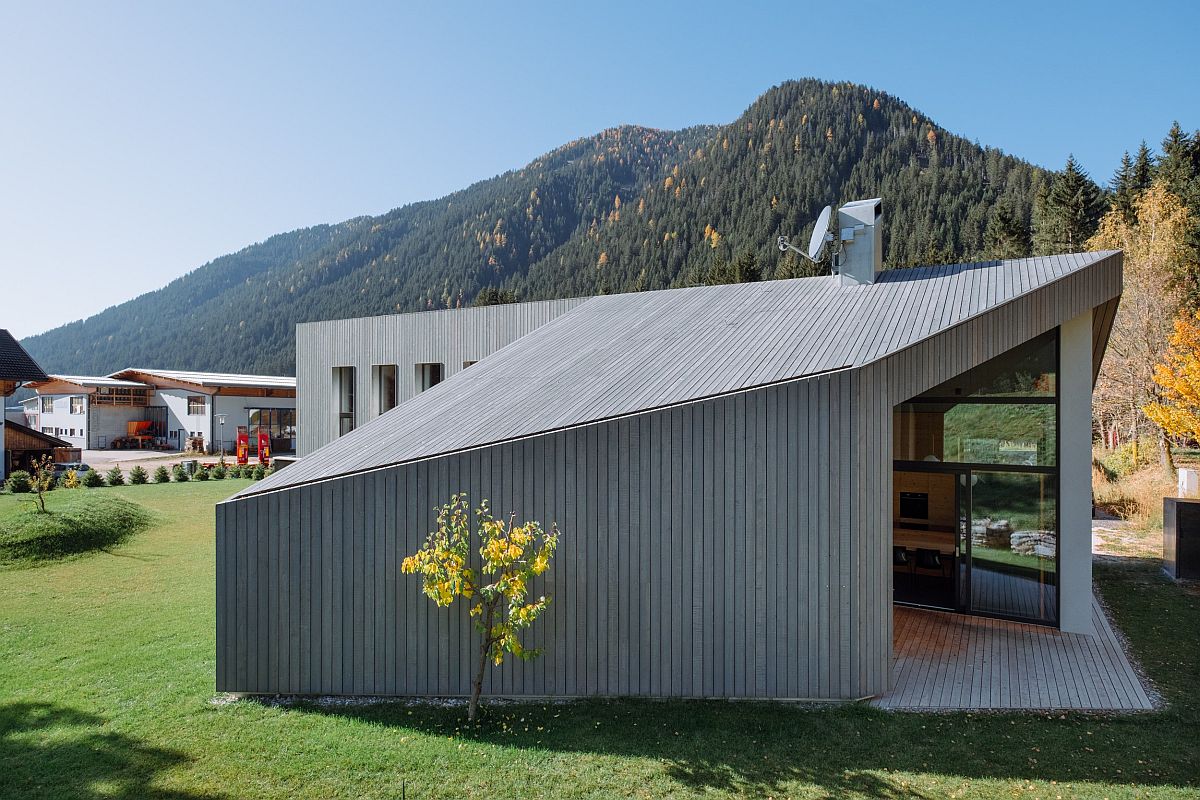 L House: Contemporary Residence on a Protected Green Lot
Contemporary homes set against beautiful, natural backdrops feel much more visually appealing than those set in an urban landscape. Maybe it is because of the more rustic backdrop that elevates the minimal, modern design of the structure. It could...