TOP 10 private houses and residences featured in 2019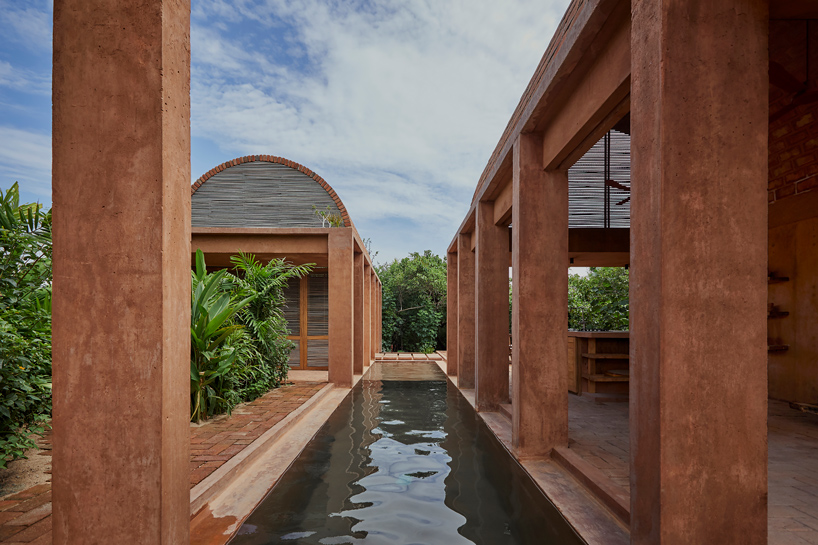 over the past 12 months, designboom has featured a wide range of private residences that offer their occupants a unique retreat from the outside world. despite being diverse in scale, material, and setting, our selected schemes below all offer inventive solutions for small spaces that both respond to, and engage with, their contexts ? from a house with a moving terrace that responds to the path of the sun, to an almost invisible dwelling in the south of portugal.
 
we continue our annual round up of the year?s BIG stories with a look at the TOP 10 private houses and residential dwellings featured on designboom in 2019.
 
 
1 ? ?casa volta? in mexico by ambrosi etchegaray

image by sergio lópez
 
 
?casa volta? by ambrosi etchegaray is an ambitious residence comprising three brick vaults floating above the dense vegetation along mexico?s oaxacan coast. the design and materiality of the project are heavily influenced by its close proximity to tadao ando?s casa wabi foundation. visitors are led deep into the jungle by way of a small path which ultimately opens to a large clearing. a long pond here is flanked by a linear array of symmetrical columns reflecting on the water, lending the suggestion of an abandoned classical temple. read our interview with jorge ambrosi of ambrosi etchegaray here. read more here
 
 
2 ? ?cork house? by matthew barnett howland with dido milne + oliver wilton

image © matthew barnett howland
 
 
this house in berkshire, england, with its monolithic...
URL:
http://www.architectureadmirers.com/
--------------------------------
Watch our talk on the future of hospitality and travel design | Design | Dezeen