the arc by snøhetta is a visitor center for arctic preservation in svalbard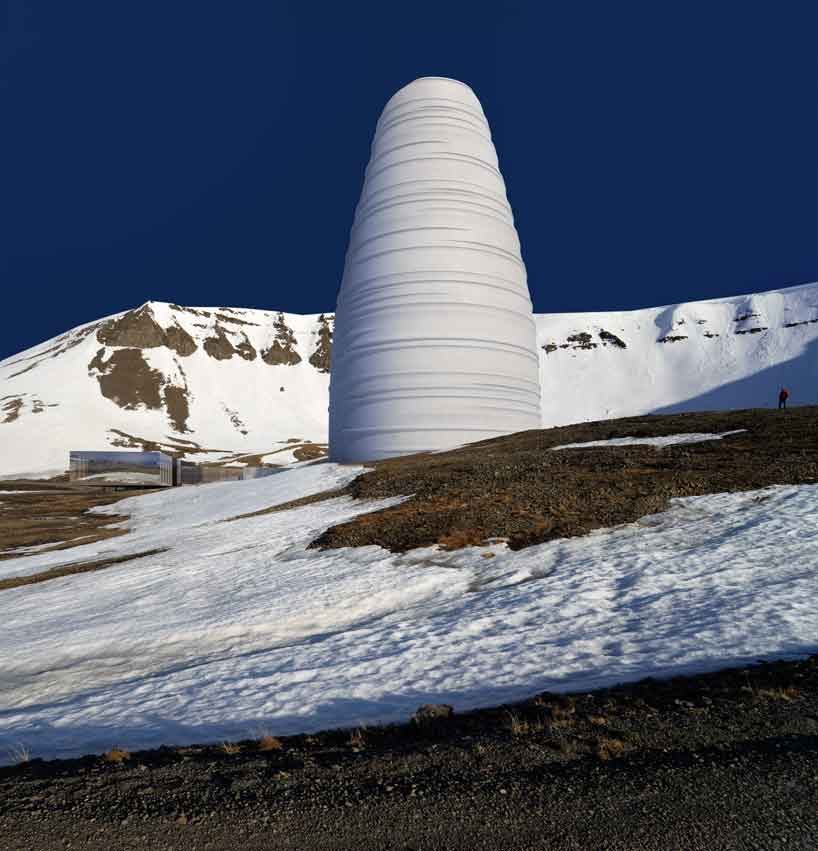 conceived for a site on norway?s svalbard archipelago, snøhetta has designed ?the arc? ? a visitor center for arctic preservation storage. commissioned by arctic memory AS, this new building will host exhibitions in which audiences can gain insight into the prudent conservation solutions that are being implemented within the arctic circle. given its political stability and location 78° north of the earth?s equator, svalbard is home to the world?s largest secure seed storage and the arctic world archive, making the modest landmass extremely valuable for future generations.

image © snøhetta and plomp
 
 
the arc ? which is aptly named for its location ? is composed of two volumes. firstly, the entrance building, which accommodates the lobby, ticketing, cloakroom and a café, as well as production facilities for the arctic world archive and technical rooms. marking a much smaller intervention to the main exhibition building, snøhetta has designed this structure with charred wood and dark glass panel cladding, effectively blending the architecture into the scenic backdrop.
image © snøhetta and plomp
 
 
inside, the interior of the entrance building is characterized by exposed wood elements that hint to the structural frame of cross laminated timber. with due consideration to the location, the volume is also raised from the ground to prevent the heating of svalbard?s permafrost and the accumulation of snow. additionally, the roof features space for solar panels to make the mos...
URL:
http://www.architectureadmirers.com/
--------------------------------
Rem Koolhaas discusses OMA's first New York apartment building