Spacious 1940?s Beachside Apartment Finds New Expression with Polished Sheen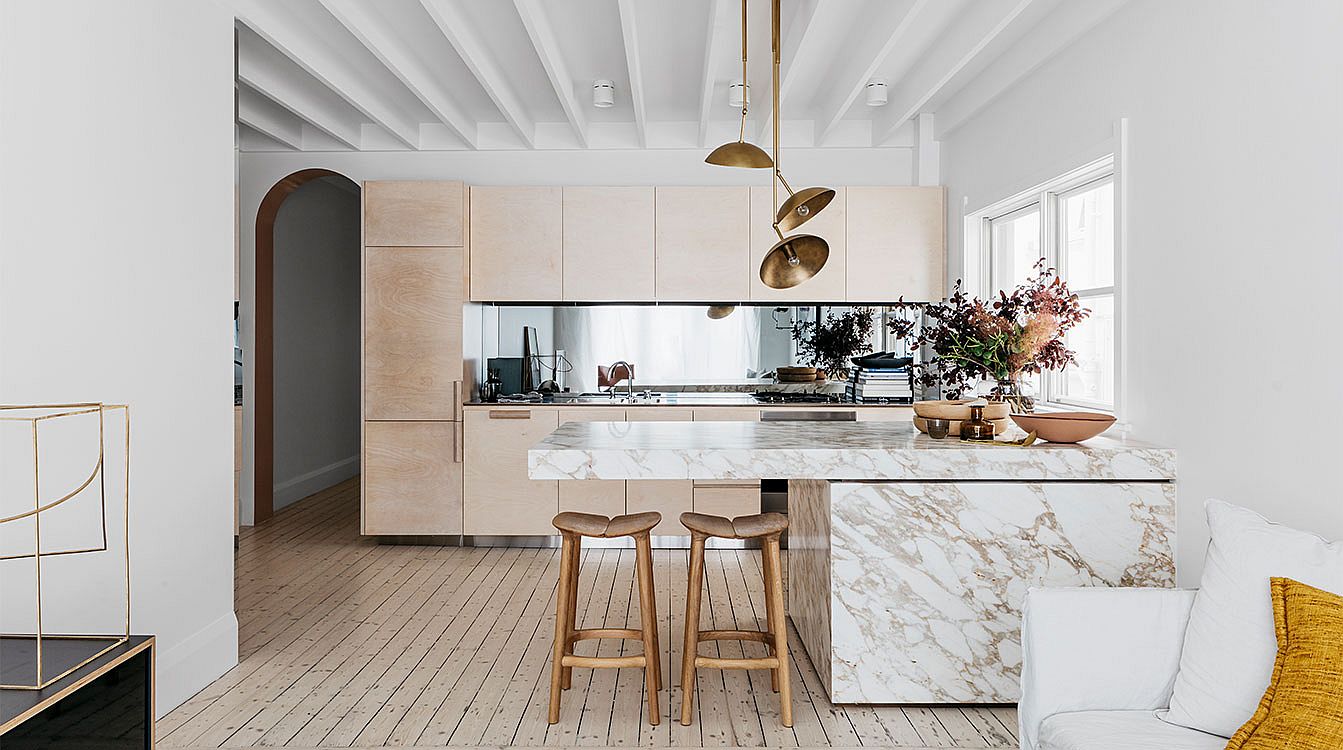 A beach house is one that opens up ample avenues for relaxing and at times, stunning views that leave you awestruck. The Tamarama House in an affluent beach neighborhood of Sydney offers all that and a whole lot more thanks to its modern makeover by Decus Interiors. Originally built in the 1940?s, the apartment is now home to a Sydney-based fashion blogger and it is the sensibilities and the personal style statement of the homeowner that were largely sued to redo the interior. Every room feels sophisticated and relaxing at the same time as you see a lovely blend of modern minimalism and classic beach style.
Stunningly beautiful kitchen of the beachside Sydney home with Calacatta Marble, wood and brass finishes all around

There is a certain visual lightness and urbane elegance that you instantly notice as you step into this beautiful apartment. This was achieved by an understated theme that utilizes various materials to usher in all the necessary contrast even while keeping the backdrop as contemporary as possible. Calacatta marble countertops in the kitchen and the dining room, washed plywood cabinets and shelves and polished brass fixtures and pendants are brought together ever so seamlessly in every room to deliver an eye-catching and inviting setting. It is the striking wall art piece and the cushions that bring color to the neutral living room
Decorating the beautiful black credenza in wood in the living room with sculptural and artistic pieces
Calacatta marbl...
URL:
http://www.decoist.com/
--------------------------------
Simon Frambach's Nod lamp is based on pop-up car headlights