Small White Living Rooms Make a Statement: 25 Gorgeous Ideas and Tips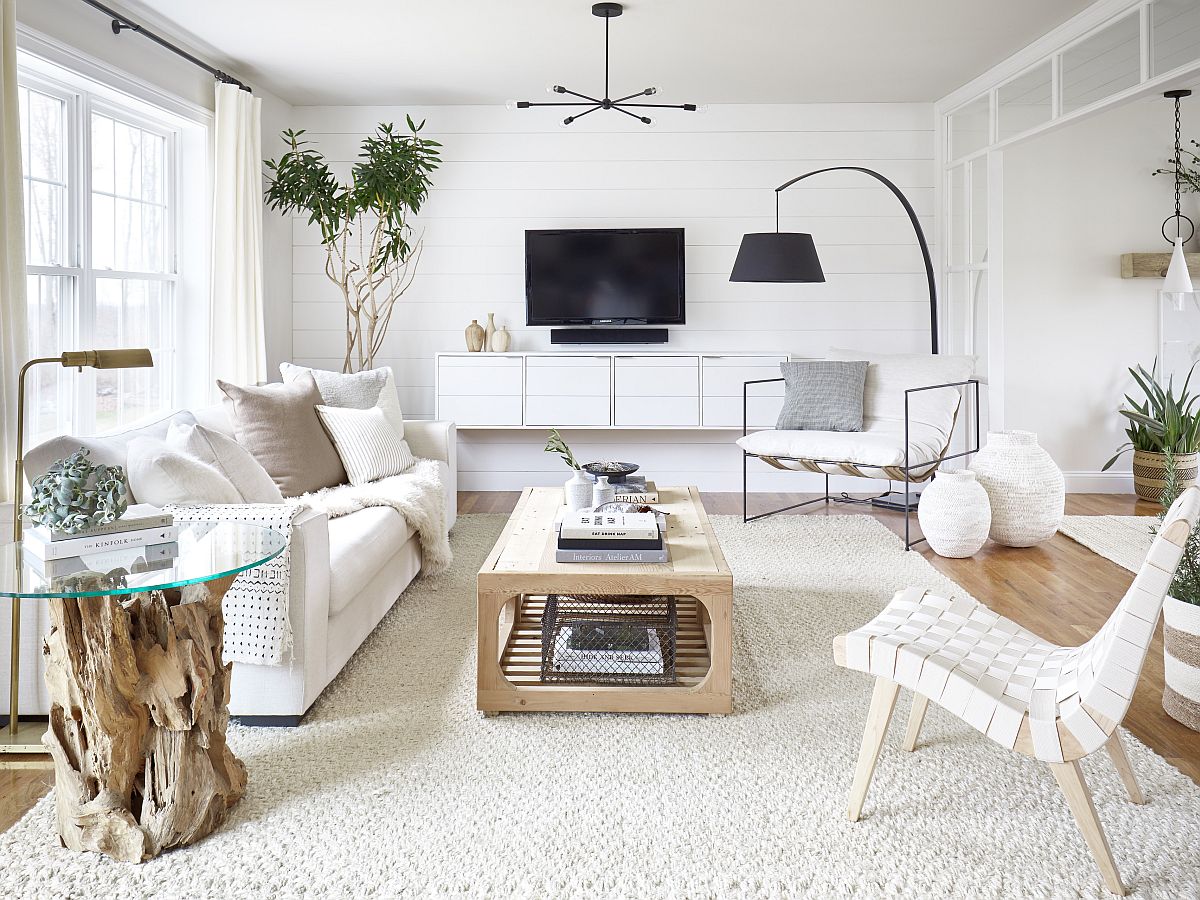 Maximizing space is a top priority for most people and it is not always easy to find that perfect balance between form and functionality all the time. It requires plenty of care and often you do need to compromise a touch on the colors you use for shaping the backdrop. One of the most popular and easiest ideas in this regard is the use of white to create a beautiful modern living room that can easily adapt to varying styles. The small white living room comes in a multitude of shapes and styles and you can meander between many of these without wasting too much time or money. In short, white living rooms are both money and time savers!
Beautiful small white living room blends monochromatic beauty with modernity [From: Moore House Design]
The best small white living rooms are those that feel organic and they can also embrace bright pops of color with ease. They also are spaces where the interior feels much larger than it really is. Some borrow from traditional charm while others are contemporary and minimal. Maximizing space without sacrificing style, this is a look at the 25 best small living rooms in white ?
Saving Space with Color
White is the most basic and easiest color to use in the small living room and the advantage with the hue goes beyond just aesthetics. Apart from giving the room a more cheerful look, white in the living room also allows for a more even spread of natural and artificial light. The room just feels that much more spacious with a mono...
URL:
http://www.decoist.com/
--------------------------------
Step inside TeamLab's digital installations in 360-degree video | Dezeen