Hexagon Bathroom Tile Ideas: From Floors to Shower Walls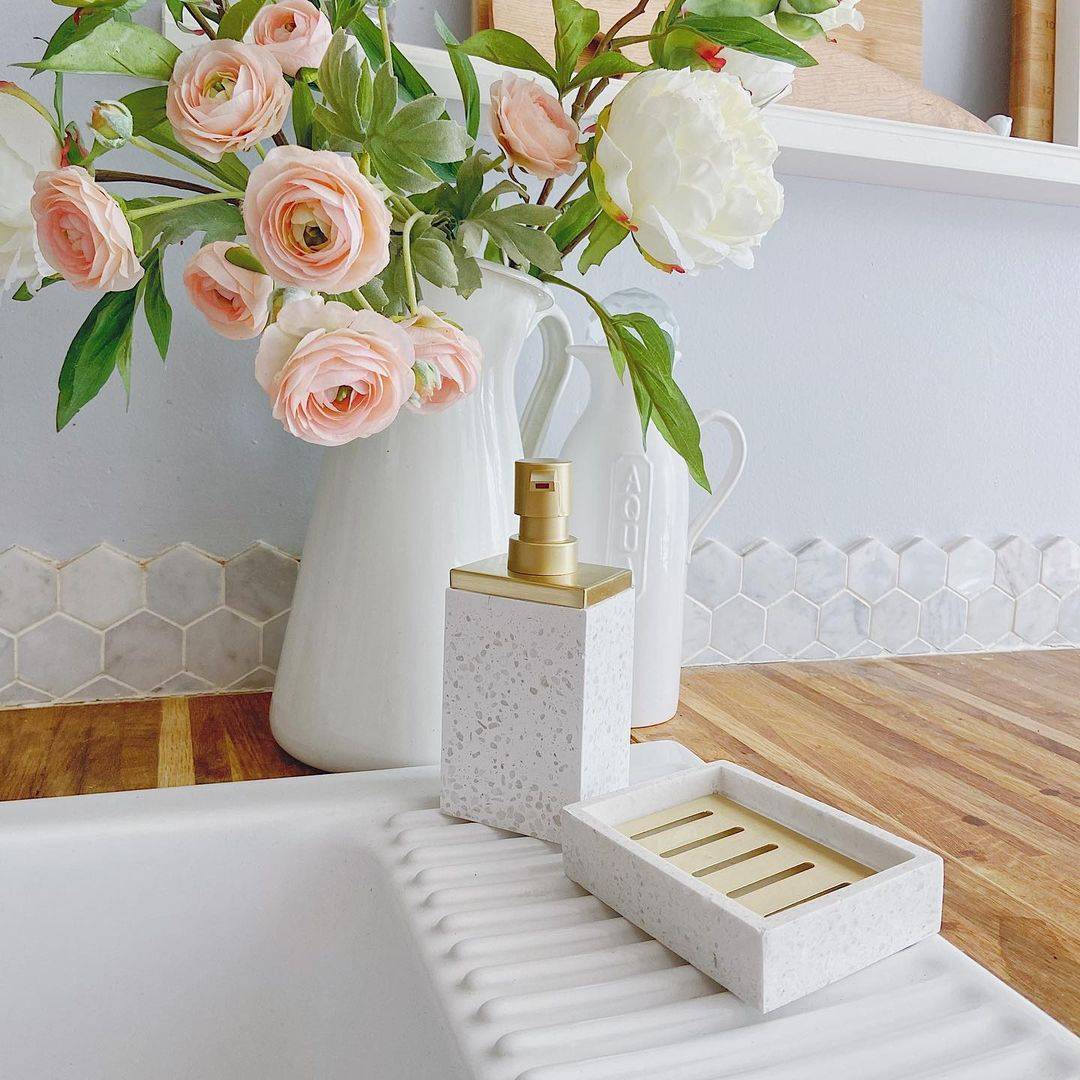 Hexagon tile bathroom ideas are a fresh take on upgrades of the classic tile designs. These modern projects are popular with homeowners wanting to add a geometric flair to their homes. The honeycomb or hex patterns are also an edgy option for upgrading an awkward corner. For a small space like the bathroom, these stunning statements create an interesting detail. It also gives more depth and dimension.
Photo Credit: Instagram/youfoundmay

The hexagonal tiles are attractive and draw attention to the floor or wall. These are the best adornments for contrasting a plain and drab-looking room. So, forget the boredom of the commonly used tile pattern. Here are some of the hexagon tile bathroom ideas coming in all sizes to try for your bathroom.
Lovelier than Penny Tiles
Photo Credit: housebeautiful.com
Seamlessly wrap your floor with the best hexagon tile bathroom ideas. They look so much like some penny floor tiles, but these modern hex tiles are more contemporary and versatile. The penny tile often evokes a vintage scene. However, this black-and-white hex design infuses it with a fresh perspective. The cool pattern is also playful and dramatic for this glamorous bathroom.
Low-Maintenance Floor Tiles
Photo Credit: decorandthedog.net
For people not inclined with room cleaning, a low-maintenance floor is a must. So going with the rugged color palette and easy-to-clean hex tiles is a purposive idea. This bachelor pad bathroom makes use of the functionality o...
URL:
http://www.decoist.com/
--------------------------------
Büro North proposes ground-level traffic lights to prevent pedestrian accidents