Functional Small Craft Room Ideas Perfect for the Modern DIY Enthusiast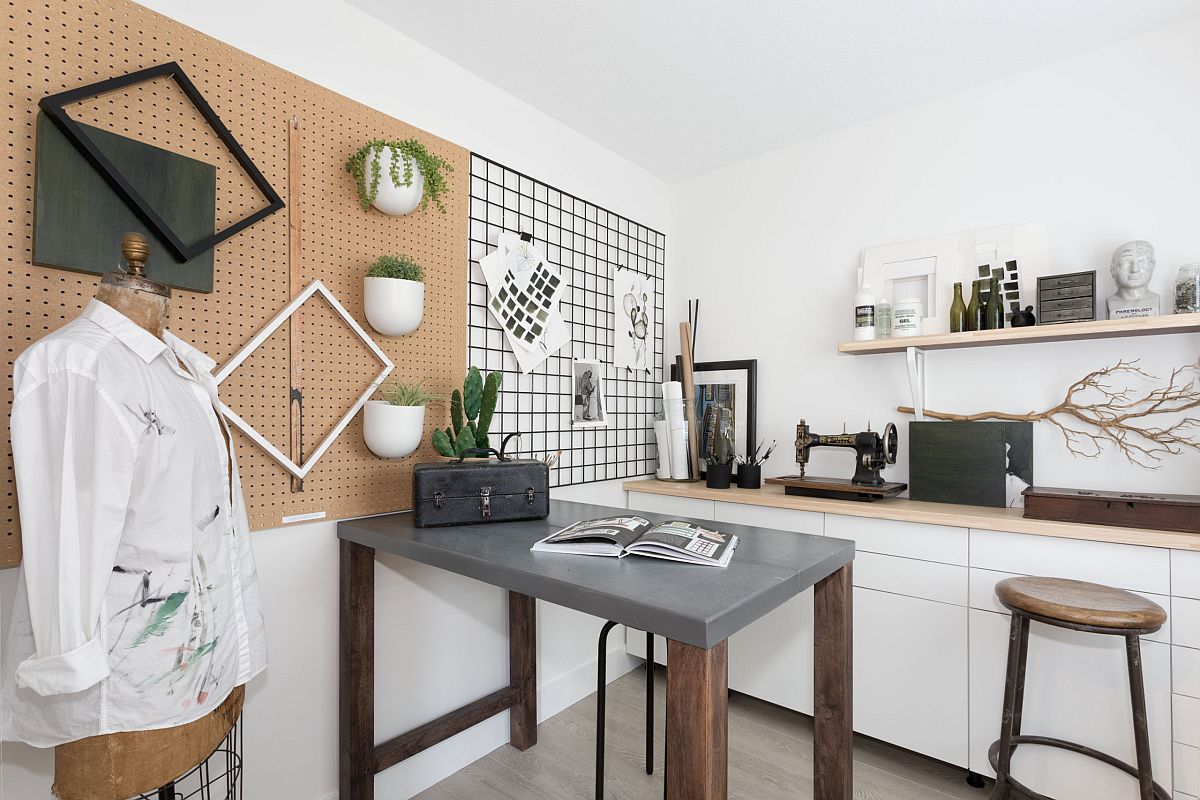 Being stuck indoors for a prolonged period of time can give you a whole new perspective on life. It also shows us how much time we usually tend to spend on commuting, going out and generally doing things that are away from our home and not always productive. The extra time that we spend indoors can be put to good use by cultivating a hobby that will keep us company for a lifetime. And the perfect place for starting a new craft or getting reacquainted with an old one is a small and ergonomic craft room that has it all.
Simple grid on the wall provides easy storage solution in the white craft room [From: Area3 Design Studio]

Small craft rooms are easy to create if you know exactly what u need. Often, it is a space filled with multiple storage options and a crafting surface that comes in the form of an island or a desk. Of course, in the smaller craft rooms, you need a design that is much more flexible, responsive to your specific needs and gives your greater adaptability down the line. Some serve both as a home office and craft room while others just occupy a corner in the bedroom or the kitchen ? no matter where you put them, this is a look at the best small craft room ideas around ? Smart Storage and Wall Space
In craft rooms, the most important feature is undoubtedly the many storage units and shelving spaces that allow you to tuck away all the supplies. In the smaller rooms, it is the walls that come to your rescue and you can use a variety of solutions like...
URL:
http://www.decoist.com/
--------------------------------
Vertical farm designed to produce food amidst Shanghai's skyscrapers