Floating Desks and Smart Space-Savers for the Modern Office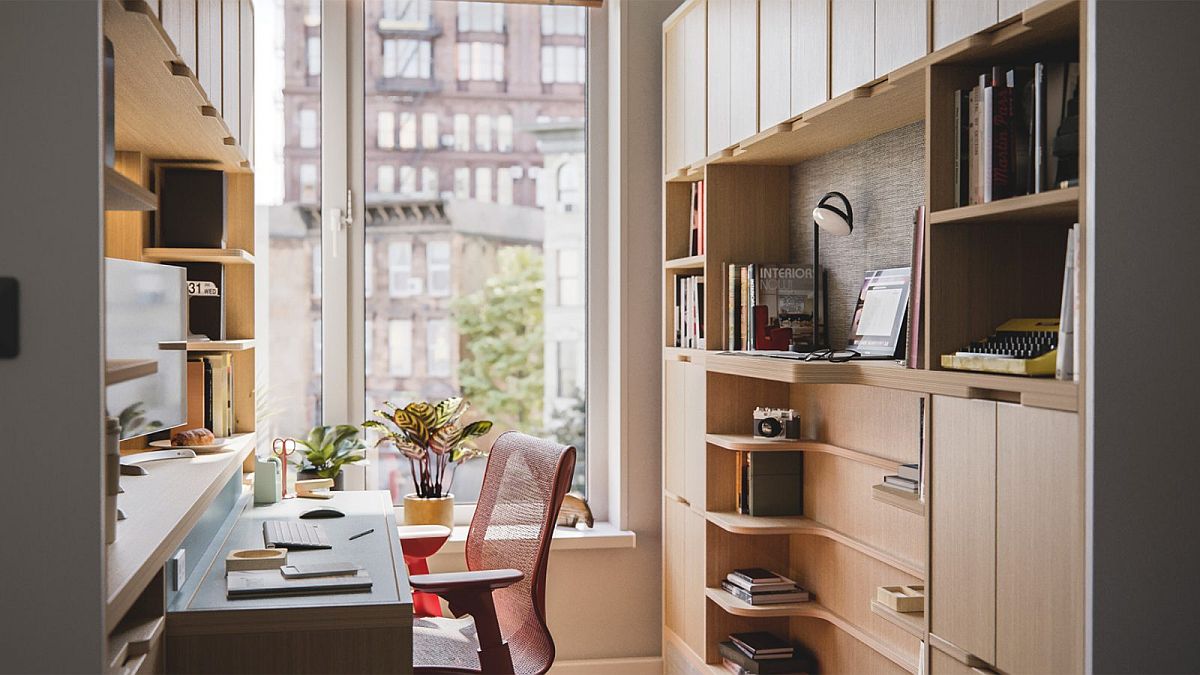 If you feel we have been inordinately focusing on the home office this year, then there is a good reason for it. It is the room that has been most sought-after by homeowners in the midst of a global pandemic and it lasting aftereffects. It is home office décor that is comfortable and multi-tasks which is topping the trends chart for a while now. Most importantly, it is space-savvy and functional home office desks and chairs that we are all on the lookout for! That is why the trio of brilliant desks and smart space-savers for the home office that we have for you today are bound to be such a huge hit!
Shelves and cabinets of the Ori Pocket Office create a gorgeous room-within-a-room in no time

Not all of us have a large, dedicated room for the home office – one that is solely used for the purpose. Some of us have to adjust with far less space and a little desk along with an ergonomic chair is all we can afford to tuck in here. Ideas on showcase today are perfect for such homes, where is square footage is limited and it is vertical space that one needs to tap into. Understated, versatile and perfect for the modern home, these furniture finds make a big difference indeed. Ori Pocket Office
If you are looking for an entire home office that disappears when not in use, then you are in absolute luck. It is not every day that you stumble across a design as brilliant, innovative and space-conscious as the Ori Pocket Office designed by Ori. The Pocket office...
URL:
http://www.decoist.com/
--------------------------------
Mexican architecture "more like a spirit than a style" says Frida Escobedo | Architecture | Dezeen