Experience Living in a Tiny House while Exploring Atlanta?s Very Best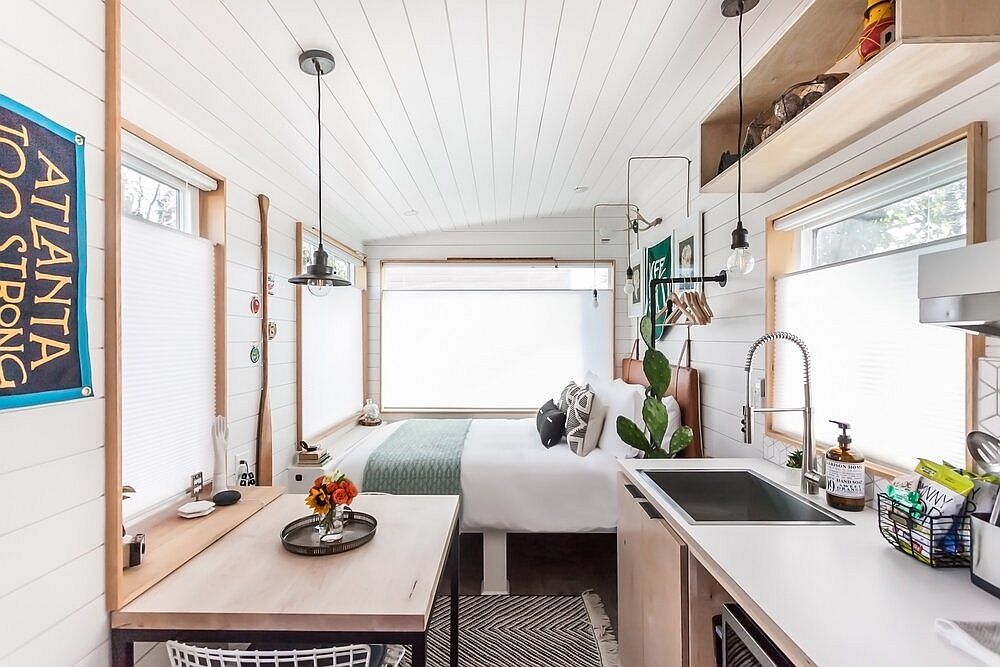 The idea of living in a tiny house might feel claustrophobic for a few but for many of us it can be well and truly liberating. It teaches you how you can live happily and efficiently with much less and can do so without actually sacrificing a whole lot. This is why we love the idea of spending at least some amount of time in a tiny house. It is an experience that teaches us a lot in terms of how to manage space. For those who wish to discover this experience without actually buying or building a tiny house, this little delight in Atlanta offer the perfect opportunity. Available for rent on Airbnb, the tiny house shares space with another tiny home in the backyard of a larger residence.
Tiny living area and bedroom of the small backyard home that plays hosts to visitors and guests
The tiny home in the backyard takes you into the heart of Atlanta and you can explore some of the best attractions of the city from this base with ease. It can easily accommodate two guests and you have an ultra-small living area that extends into the bedroom on one side and the kitchen and the dining area on the other. Everything in here has been designed to ensure that the limited square footage is maximized at all times with ideas like a hidden TV in the bedroom that only pops up when in use!
Tiny House in the backyard of a home in Atlanta that acts as the perfect escape
Ultra-small bedroom of the tiny house with ample natural light and a space-savvy design
TV that pops open only when ...
URL:
http://www.decoist.com/
--------------------------------
Julia Peyton-Jones interview: Serpentine Pavilion 2012 by Herzog and de Meuron & Ai Weiwei | Dezeen