Charming Cottage Kitchen Ideas [15 Dreamy Design Inspirations]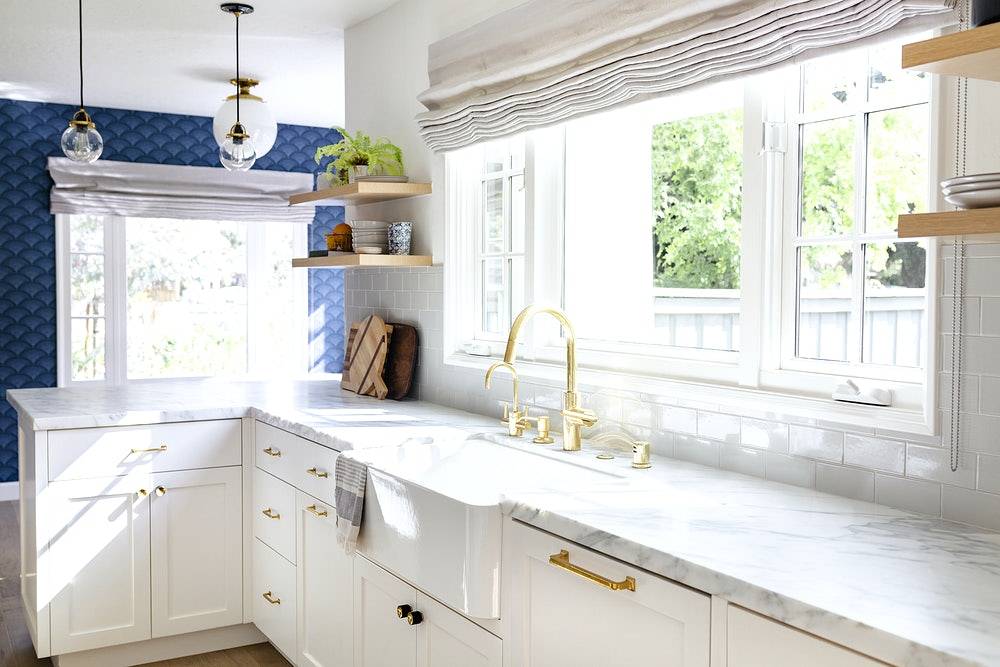 A cottage kitchen evokes a cozy and comforting feeling every time. It is light and airy with little wooden details here and there. Peeling off paints, or even distressed furniture completes its vintage aura. These charming interiors are timeless that they would seem to transport you back to those busy mornings in your mother's kitchen. If you want to achieve a light, natural and laidback kitchen, you need to count on beautiful cottage kitchen ideas to emulate the feeling.

Photo Credit: rawpixel.com

Whether you are building from scratch, or doing a renovation, setting up a cottage kitchen inspiration is a fine choice. It reflects a relaxed environment that will surely inspire you to jumpstart your day. So here are a bunch of cool cottage kitchen ideas to try incorporating into your home. 15 Stunning Cottage Kitchen Ideas
A Cottage Kitchen in Muted Colors
Photo Credit: Pexels/Dmitry Zvolskiy
The subdued colors of this cottage kitchen convey a welcoming feel and a positive vibe. The wooden countertops complement the textured wall and cabinets very well. The floating shelf is also a nice addition for displaying memorable mementos and kitchenware. And, don't neglect the presence of the cascading vine that brings life to this wholesome kitchen!
Flaunting the Old-Age Interior
Photo Credit: Pexels/Charlotte May
People love the ultimate feel of the timeless tradition of a cottage kitchen. That's why some homeowners are incorporating its rus...
URL:
http://www.decoist.com/
--------------------------------
LA ESCALA Y SUS USOS. Tutoriales de arquitectura.