Beautiful Nurseries with Mediterranean Theme: Best Ideas, Inspirations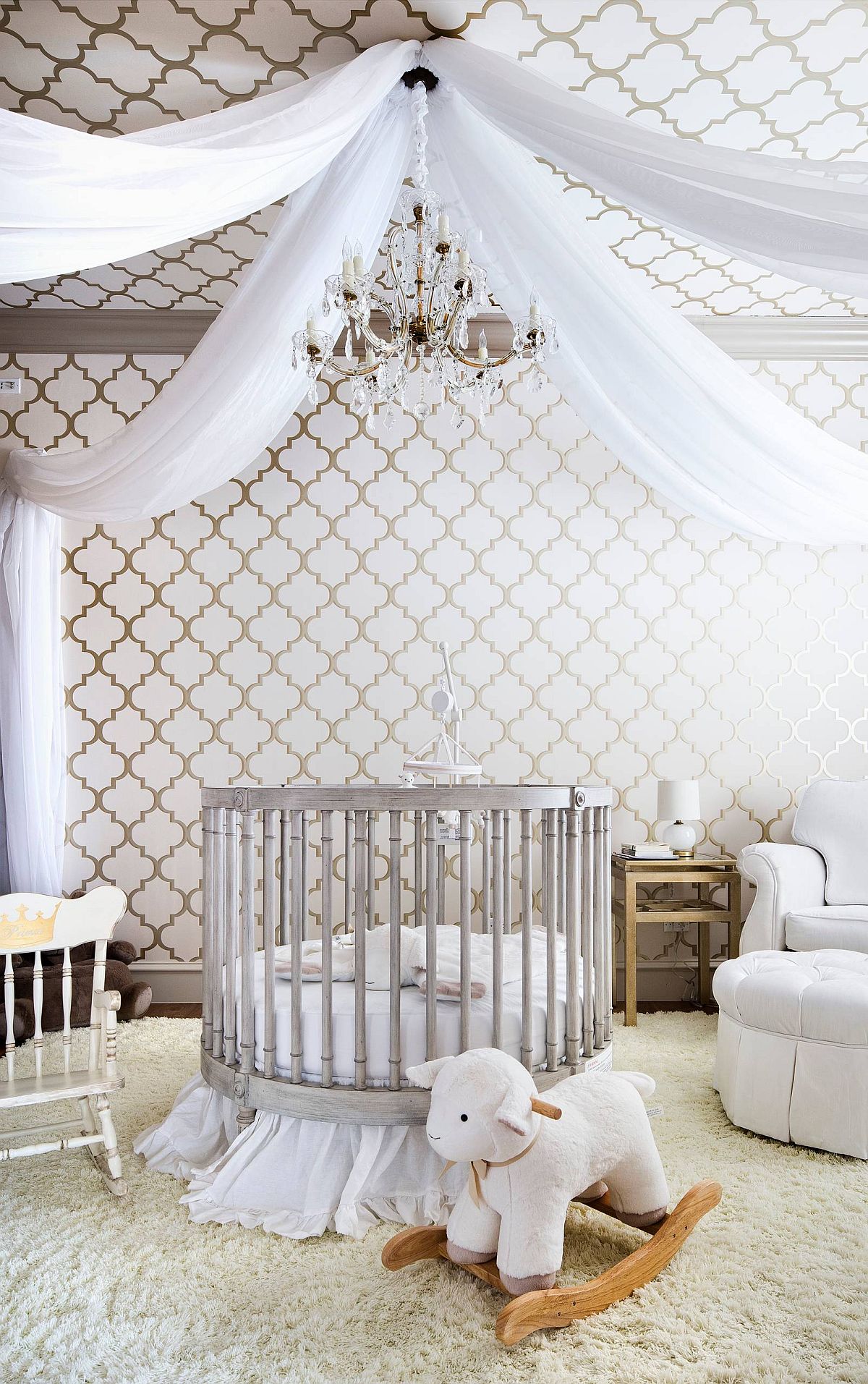 Unlike the kids? room, the nursery is a place that offers you a whole lot more in terms of design freedom and the budget that you wish to work on. The tiny tots are not going to place any impositions when it comes to decorating choices and the theme that you choose. That is why we are always happy to share nursery decorating ideas with parents who are looking to make it all the more special. Today, we take a trip down a more exotic route with Mediterranean themed nurseries that bring together timeless charm and a touch of modernity as well. This is a balance between the best of both worlds and you will definitely enjoy the unique set of ideas on display.
Amazing Mediterranean style nursery with wallpaper, eye-catching lighting and white sheers [From: Wright Interiors]
Mediterranean is a style that is not strictly uniform and you have a variety of cultures and civilizations influencing its many design traits. From the flowing colors and curves of the Moroccan theme to Spanish overtones and Greek opulence, this is a style that has it all. Whether it is an overload of color or an infusion of pattern, this is a look at the best Mediterranean themed nurseries around ?
An Influx of Color
Adding color to the neutral room to turn it into a beautiful Mediterranean themed nursery is all too easy and will not take up too much of your time or effort. A good start is to bring in a few accent pillows with Moroccan-inspired patterns, a few lanterns that borrow from the classic ...
URL:
http://www.decoist.com/
--------------------------------
PLANOS DE DETALLES ARQUITECTÓNICOS. Tutoriales de arquitectura.