A French Connection: Best Home Offices from Paris Inspire You to Redecorate!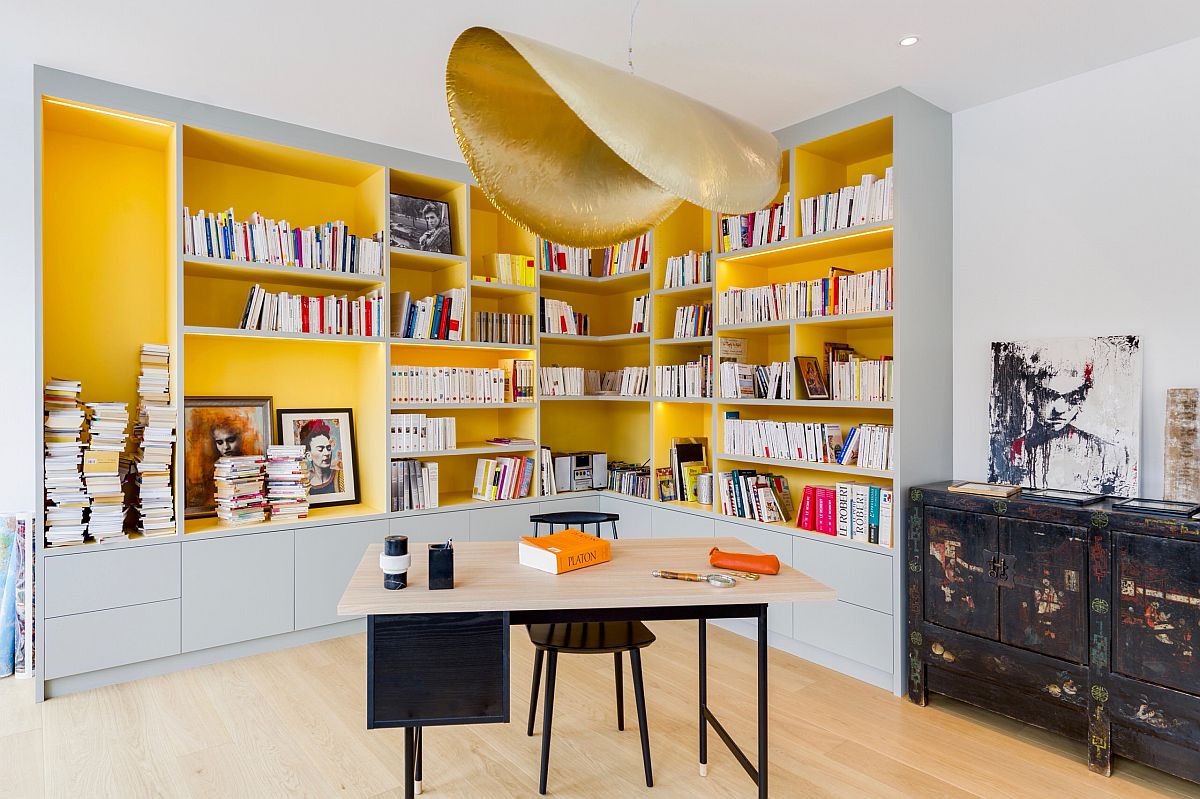 There is something undeniably unique and alluring about the city of Paris. It is a city that brings alive images of a sparkling skyline with the imposing Eiffel Tower in the backdrop, timeless cobble streets with colors of fall creating a romantic escape and high-end fashion being combined with nightlife that is never-ending! Paris essentially has it all and is the trendsetter when it comes to fashion and design world. When it comes to home design and decorating, the many apartments and homes of this city can be equally inspiring as they bring forth a style of their own that you can easily recognize.
Stunning pendant in gold along with fabulous yellow shelves enliven this home office [From: Archi designers]

In a time when many of us are working from home and that is most likely going to be the case for the next few months as well (at the very least), having the right home office is definitely important. With those constant zoom calls and many meetings, a backdrop that is chic and perfect for your work engagements is something that is now a ?must-have?. This is where the unassuming simplicity and timeless elegance of Parisian style comes in mighty handy. From the chic to the snazzy, this is a look at how you an embrace a bit of Paris in your home office as well ? White, White and More White!
If there is one thing that all of us know about those many beautiful apartments in Paris, it is that they are most often draped entirely in white. It is a monochromatic whi...
URL:
http://www.decoist.com/
--------------------------------
Stoft Studio talk about their practise and launching with Swedish Design Moves