20 DIY Hot Tubs for Rest and Rejuvenation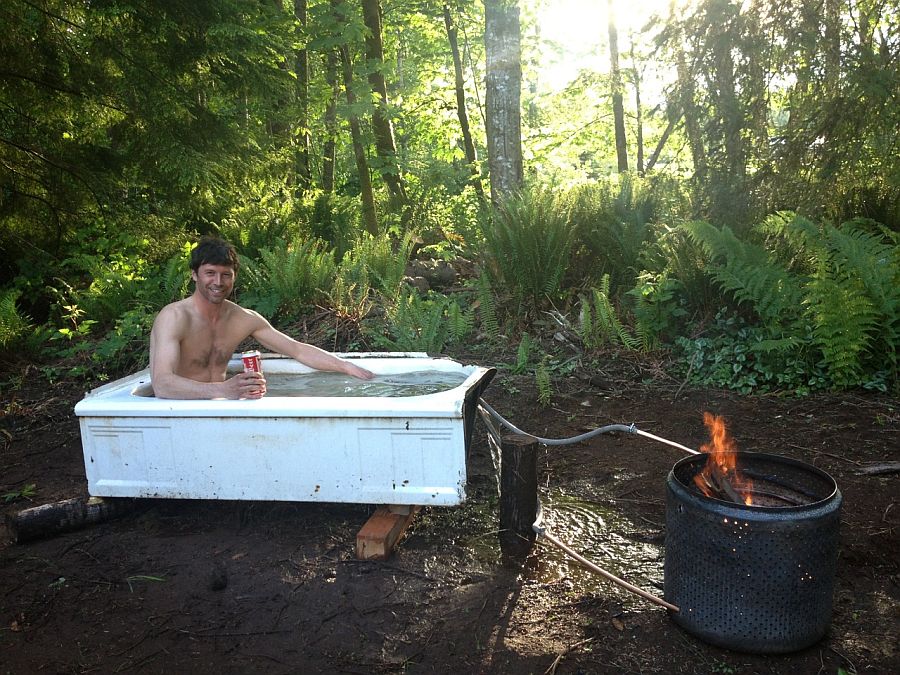 There are plenty of DIY projects that help you with improving the style of your garden and in creating a more curated landscape around your residence. But there are times when you find mere aesthetics taking a backseat to ergonomics. When it comes to the idea of DIY hot tubs, it is not just functionality that wins, but you also get to save a truck load of cash and resources. Just like a beautiful DIY natural pond in the garden, the homemade hot tub is a showstopper that helps you relax, rejuvenate and gives any space it adorns an entirely new focal point.
Fabulous outdoor hot tub made on the cheap for those who love nature [From: tetongravity]

The best DIY hot tubs come in a wide range of shapes and finishes with wood being the undoubted leader among the pack. There are those that feel modern and elegant, others that seem natural and calming and then those that are simply sensational and justify the extra effort that you put in. From homemade hot tubs for eco-friendly folk to ones that pamper you endlessly with comfort, this is a list of 20 awesome budget-friendly DIY hot tubs. DIY Hot Tubs on the Cheap
Wood pallets offer the easiest and cheapest way to build a hot tub without having to struggle a whole lot with the crafting part of it. The small wooden hot tub made at home can easily accommodate a single person and once again it is wood that provides the source of heat as well. Keeping the source of the hot water a fair distance away from the tub itself is a ...
URL:
http://www.decoist.com/
--------------------------------
CARGOS Y FUNCIONES DE LOS PROFESIONALES EN UN PROYECTO. Tutoriales de arquitectura.