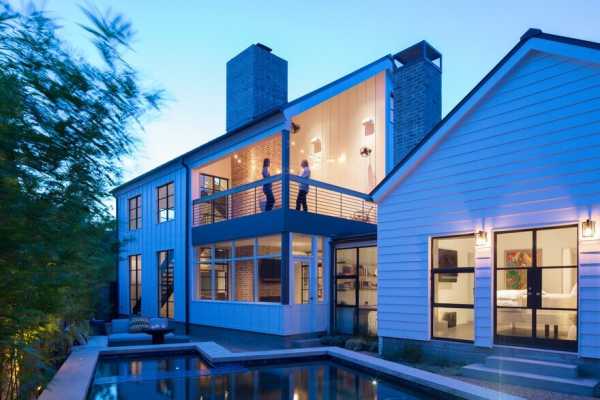 Woodlawn Residence / Restructure Studio
The subtle exterior of this newly-built modern home complements the established neighborhood, while the interior explores volume and texture by way of a three-story dining room, exposed structural features and natural materials. Continue reading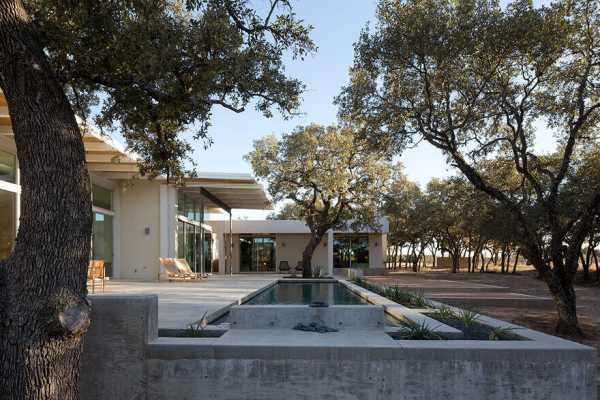 Brownwood House / Dick Clark + Associates
This home, located on a large secluded site in Brownwood Texas, was designed to stand apart from traditional Brownwood architecture. The owners requested a clean, modern residence with a strong indoor/outdoor connection. Continue reading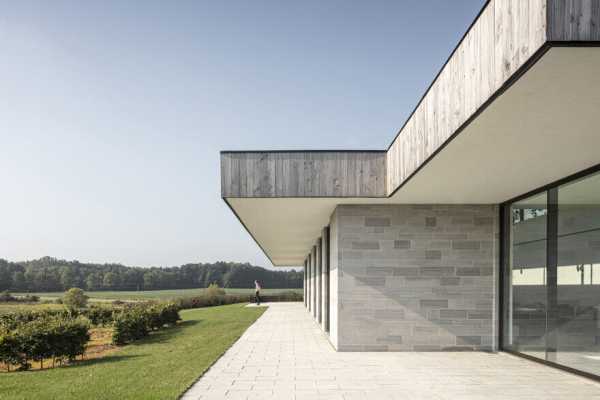 Mount Brydges House by Chris Collaris Architects in Southwestern Ontario
The Dutch architectural office of Chris Collaris designed a villa in Mount Brydges, overlooking the green fields and woods in the rural area of Southwestern Ontario, Canada. Continue reading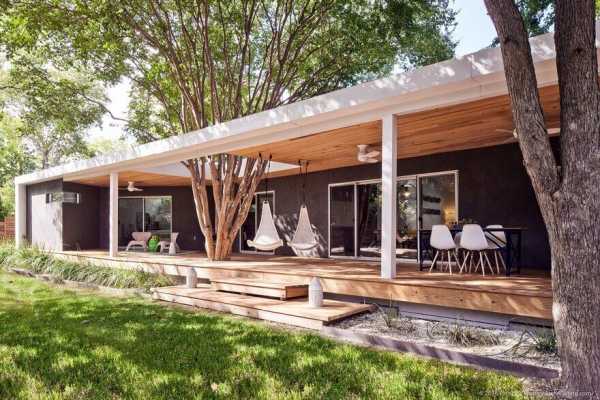 Y House, an Addition and Renovation to a 1960's Texas Ranch Style House
Originally built as a ranch-style house in 1962, the remodeled Y House is sensitively designed to weave into the fabric of the Sherwood Oaks neighborhood in South Austin while simultaneously providing a fresh and modern way of living. Continue...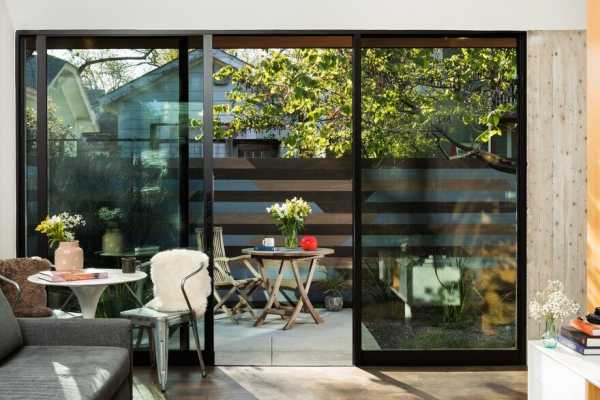 Concrete Casita – A Playhouse, Perfect for Sleepovers
An active family with two kids and a full house needed a versatile solution that could do something for everyone. Concrete Casita by Ravel Architecture is a playhouse, perfect for sleepovers. A media room for kids by day and parents by...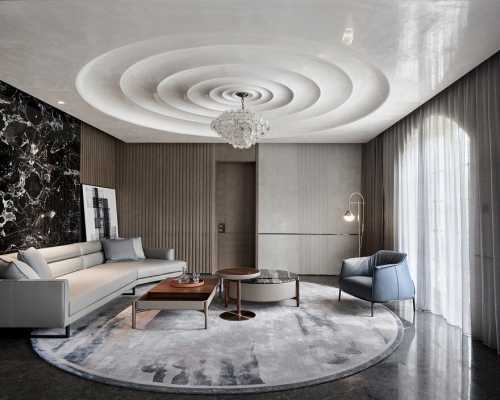 Good Aesthetic Taste Creates an Elegant Lifestyle
Mr. Cai Yuanpei, the leading educator in early twentieth-century China, stressed the importance of aesthetic education in one of his books and pointed out that aesthetic appreciation capability largely depends on whether one is cultured and...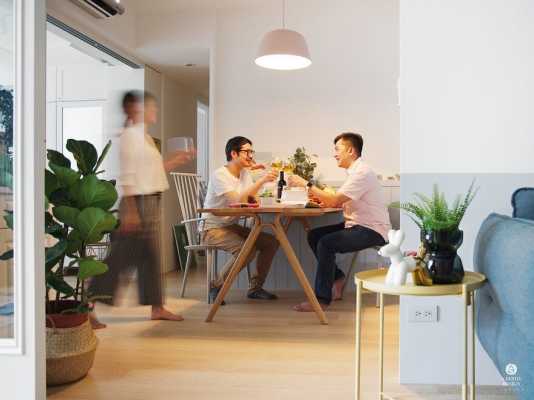 A Taipei Home Evoking a Relaxing and Comfortable Atmosphere
The house features an attractive pink ceiling decorated by its previous owner, and decorations that remain avant-garde looking despite them being designed over two decades ago. However, because the house has a low ceiling, strong colors imbue the...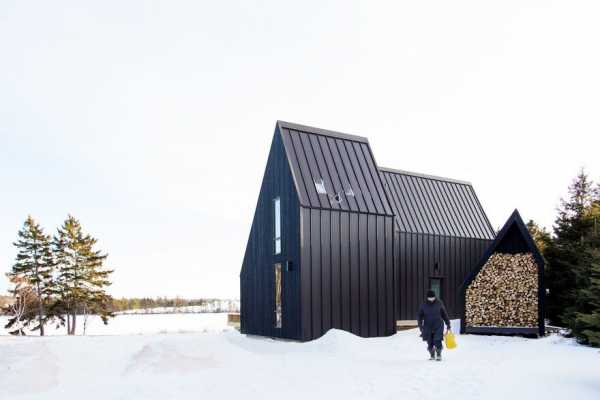 The River Cabins, Canada / Nine Yards Studio
At the end of a long rural dirt road in central Prince Edward Island facing out towards the calm Wheatley River sits The River Cabins. The cabins take their inspiration from the groupings of traditional gable farm buildings typical of rural PEI...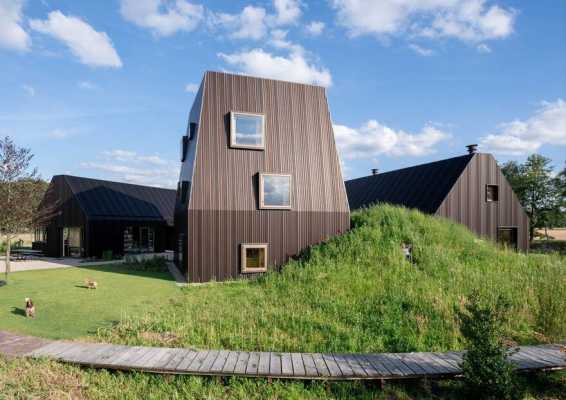 Villa Vught in the Dutch Countryside / Mecanoo Architecten
The Villa Vught in the Dutch countryside near Vught gives a contemporary twist to the local farmstead typology. Traditionally, the Dutch ?hoeve? is an ensemble of farmhouses and living quarters loosely clustered around a courtyard. Continue reading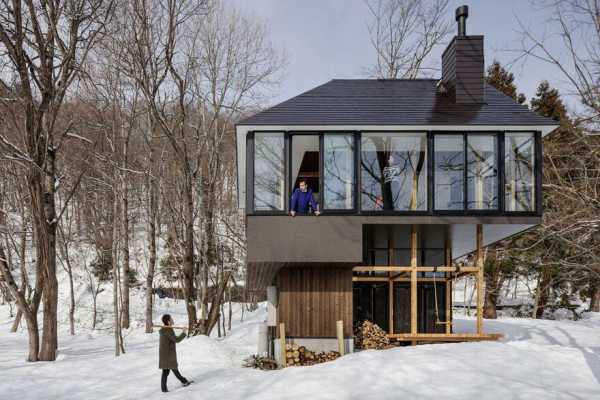 Lakeside Cottage at Nojiri-ko, Japan / SUGAWARADAISUKE Architects
This is a lakeside cottage designed by SUGAWARADAISUKE Architects at Nojiri-ko (Lake). The design target is generating a new lifestyle in the midst of natural landscape by recomposing relationship between nature, building, objects and human...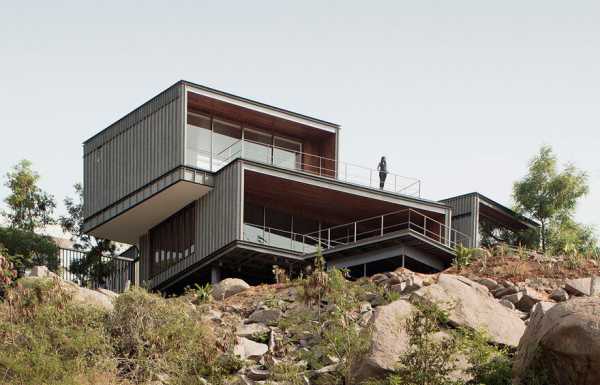 This Private Lake Retreat Offers a Weekend Respite from Urban Life
The Lakehouse by Collective Project is a private lake retreat designed as a space for entertaining, and as a respite from urban life. Located on a steeply sloped and rocky site overlooking the Durgam Cheruvu Lake in Hyderabad Continue reading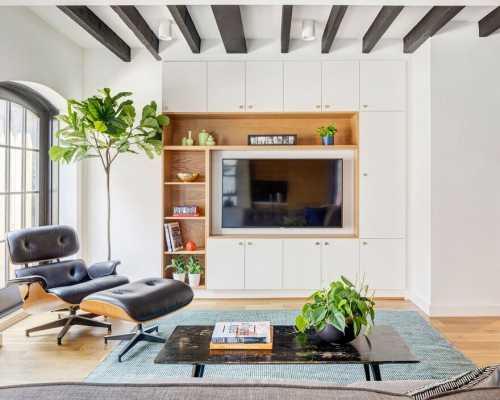 Watermark House in Brooklyn / BAAO Architects
This semi-attached brick townhouse had a dark garden level that didn?t take advantage of its three exposures. The parlor floor was also painted in dark tones and had not been updated in more than 50 years. Continue reading
Luxurious South African House with Integrated Natural Feature
Located in a small beachfront community in South Africa, Project La Belle Vue was a creative design collaboration between Bomax Architects, headed up by Dion Walters, and OKHA Interiors. Continue reading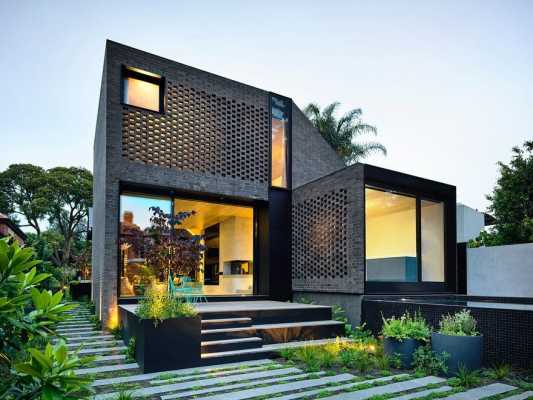 York Street Modern Residence / Jackson Clements Burrows Architects
An existing heritage building is transformed through the introduction of a modern, two-storey addition that playfully re-interprets the distinctive geometry of the original dwelling through a contemporary lens. Continue reading
Vanke Duplex Villa / ONE-CU Interior Design Lab
With consumption upgrade permeating the field of upscale residences in China, aesthetic style of architectures, interior design & decorations as well as supporting services have become key considerations for high-net-worth individuals as purchasing...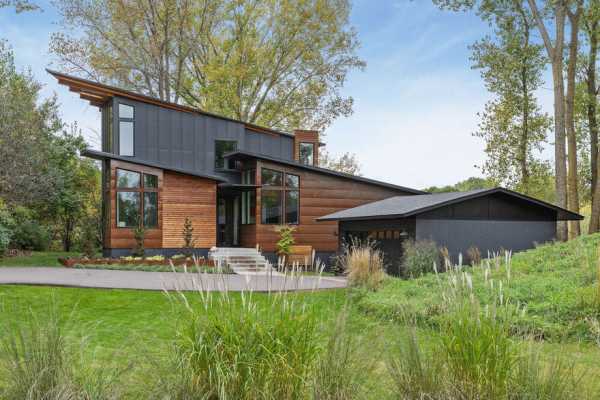 North Oaks Residence, Minnesota / Strand Design
This single-family residence in the North Oaks community showcases what can happen when projects are well conceived and organized. Utilizing structurally insulated panels, the entire house was framed and wrapped in only six days. Continue reading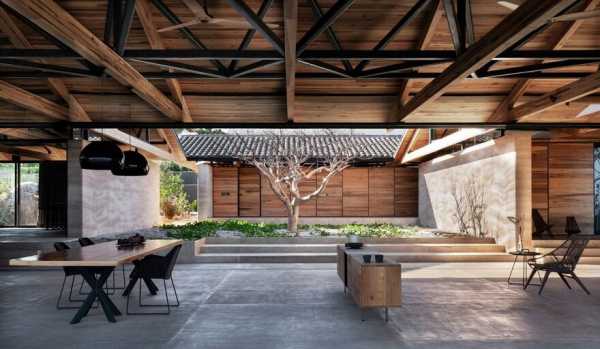 Casa Cabo, Mexico / Dellekamp Arquitectos
The house is resting on platforms made with the same earth of the surroundings that decline gently with the slope of the land. The compacted earth walls that seem to emerge from the sand between rocks and vegetation ... Continue reading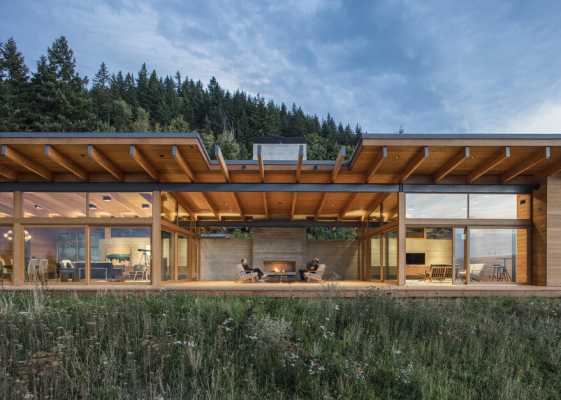 Hood River Residence in Oregon by Scott | Edwards Architecture
Located on the northern slope of an extinct volcano, the Hood River Residence rests at the transition between the agricultural valley and the forested hillside of Hood River Valley. Continue reading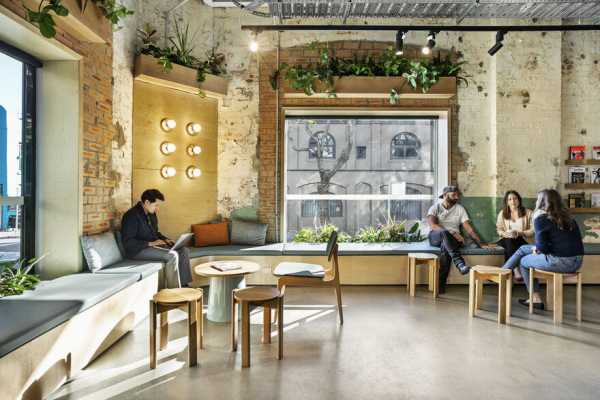 The Commons Coworking – Chippendale / Siren Design Group
Siren Design was appointed by The Commons to create another co-working space for the expanding company. Located in Chippendale, the Sydney Central site spans over a 3-level tenancy. Continue reading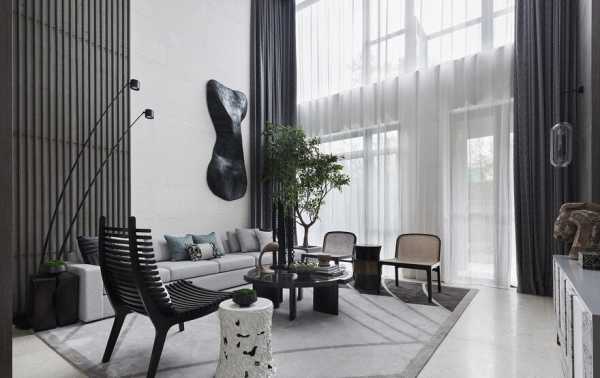 Poetic Design languages Interpret a Luxurious Riverside Residence in Southern China
ONE-CU created a model villa for "THE LANDSCAPE MANSION" ? a residential property developed by Poly South China, which is located in Sihui, Zhaoqing, China. "Si" and "hui" in Chinese respectively mean "four" and "convergence", the city was...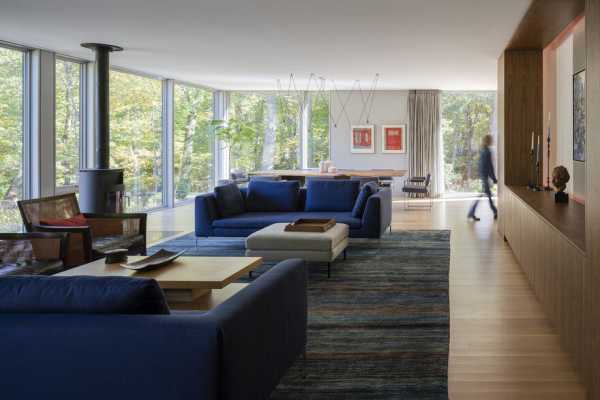 Ravine House Designed by Wheeler Kearns for Nature Lovers in Illinois
The clients, both avid cyclists and nature enthusiasts, sought to create a modestly scaled single-floor house that supports their active lifestyle and personal interests while quietly engaging with the ravined site. Continue reading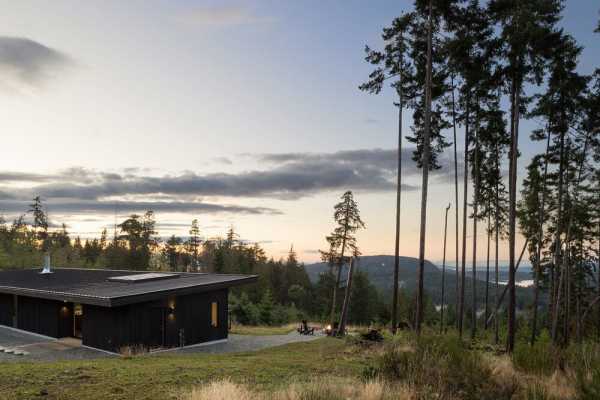 Salt Spring Island Cabin / Julian Carnrite Architect
The The Salt Spring Island cabin serves as a get away for a couple living in Vancouver, BC. who wanted a simple and modern building to provide an escape from their hectic urban lives in the city. Continue reading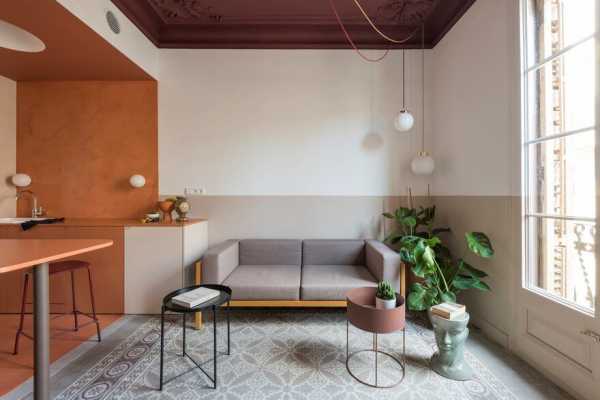 Klinker Apartment in Barcelona / Colombo and Serboli Architecture
The Klinkers are a young family of four, residents of Coronado, California, though Marta is originally from Barcelona. The apartment is located in a nicely featured art nouveau building in hip Born neighbourhood, on the top floor. Continue reading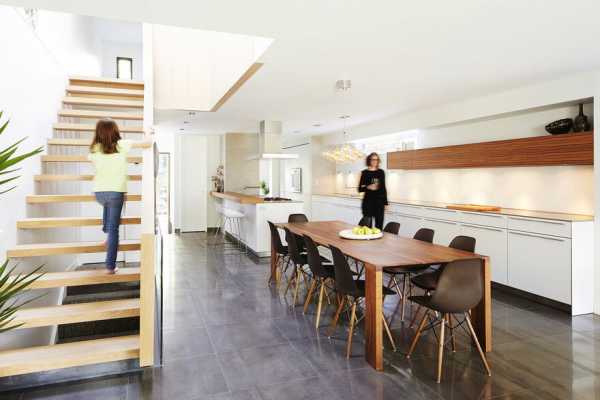 Fresh Update to an Aging Home for a Young Couple
On a lushly treed street in midtown Toronto, this project brought a fresh update to an aging home for a young couple with a growing family. Central to their desire was an open communal space that would accommodate their extended family and large...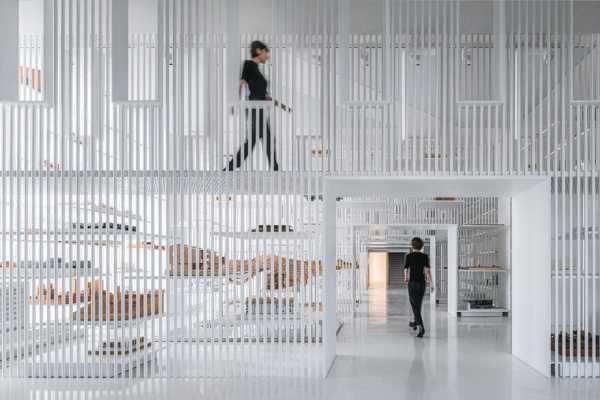 Architectural Model Museum in Shanghai by Wutopia Lab
The client, founder of Fengyuzhu, hoped to display the architectural models of all the famous contemporary Chinese architects in this museum. His inspiration came from Archi-Depot, an architectural model museum situated at a warehouse in...