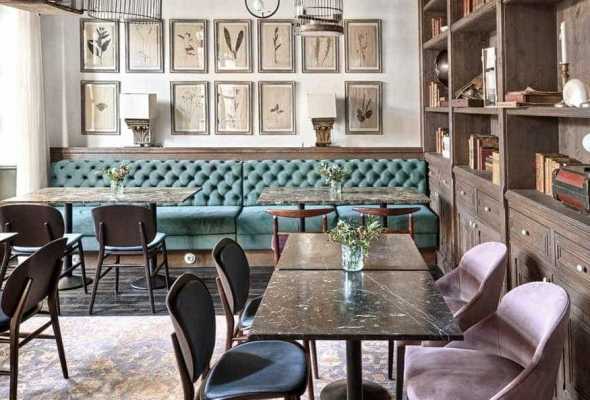 Can Bordoy Grand House & Garden, Spain / OHLAB
Can Bordoy Grand House & Garden is a small 24 room hotel with a magnificent garden, swimming pool, spa and panoramic terrace, located in the historic center of Palma de Mallorca. Continue reading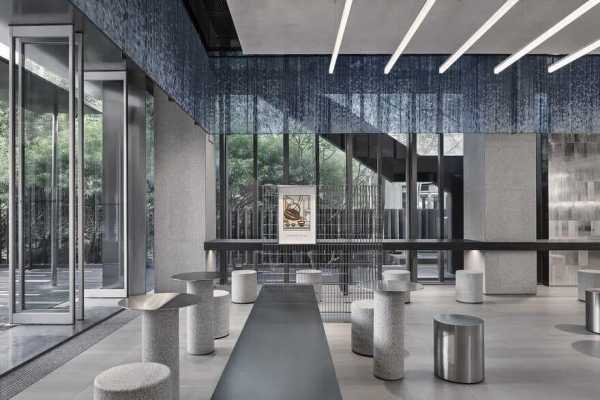 Shenzhen Heytea Lab – Design for More Commercial Experiences
The improvement of consumption and the convenience of digitization have promoted the transformation and formation of new consumption patterns and consumer groups. China is accelerating its entry into a new era of consumption. Continue reading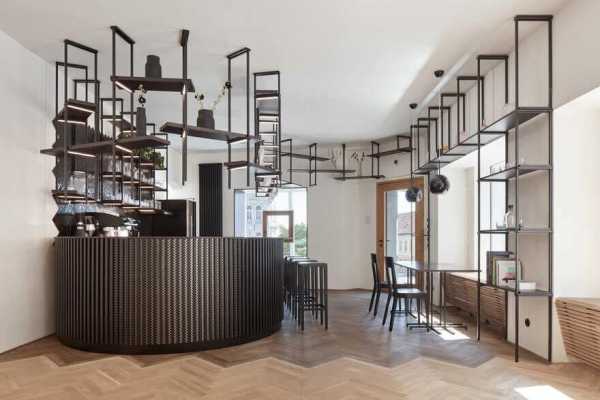 Public Gallery and Cultural Space – GaP / ORA Studio
GaP / Gallery and Space is a new cultural space which aims to educate the public about art and to keep the interest in art alive in the town of Znojmo. GaP is run by the Art to Znojmo Association Continue reading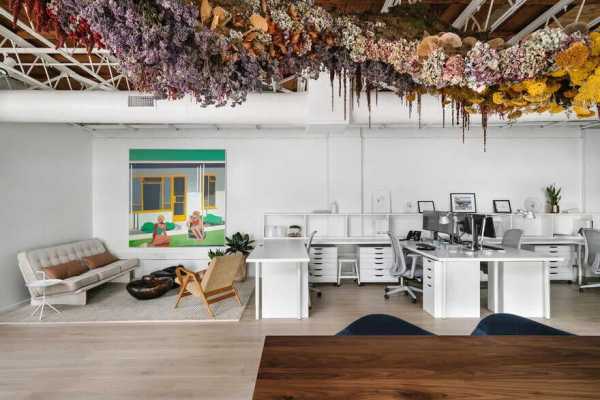 Houston Creative Office for Michael Hsu Office of Architecture
The Houston Creative Office for Michael Hsu Office of Architecture is located in the heart of the Heights Neighborhood. The building is a single-story, mid-century storefront that allows for a retail-like pedestrian interaction. Continue reading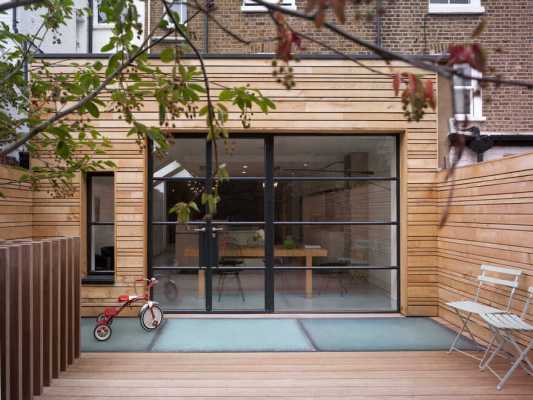 Sterndale Road Victorian Terrace / The Vawdrey House
The design of the Sterndale Road Victorian Terrace almost has two faces - smart period rooms at the front with their expansive bay windows flooding the spaces with light, featuring traditional proportions and deep and enveloping colour schemes...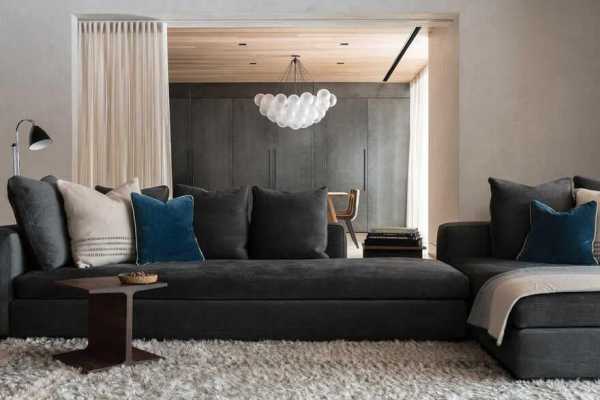 Caldera House / Carney Logan Burke Architects
The six-story five star mixed use building, Caldera House, is located at the base of Jackson Hole Mountain Resort in Teton Village, Wyoming. Comprised of underground parking, two levels of retail and restaurants, an art gallery, and three levels of...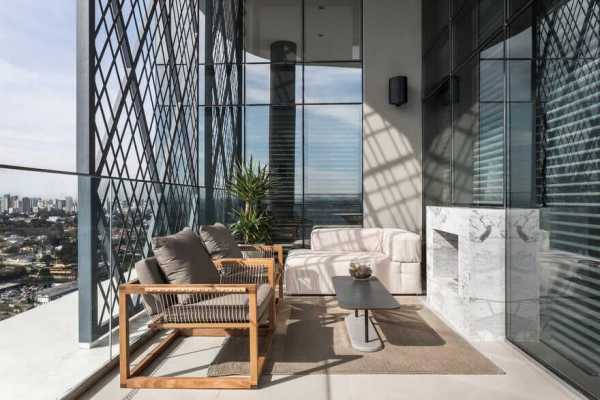 Parque Apartment / Giuliano Marchiorato Arquitetos
The Parque apartment is treated as a frame to the city. It brings minimalist solutions in finishes and design, valuing Brazilian art and local studios. Every detail was thought to get the true essence of contemporary living in Brazil. Continue...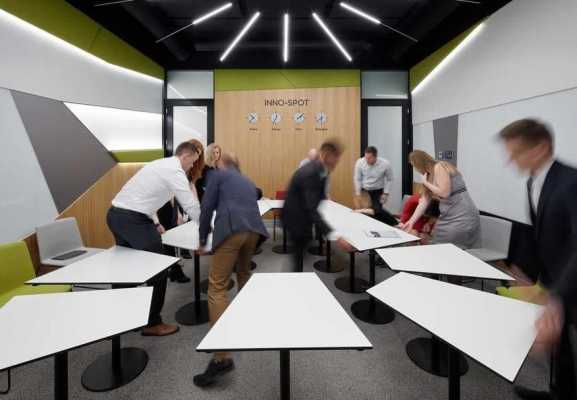 Innovative Workspace for Department G, ?KODA AUTO Mladá Boleslav
The INNO-SPACE U20 project was conceived by ?KODA AUTO?s Quality Management department, a strong representative of the traditional company culture. While keeping quality as the basic requirement, the workspace is creatively transformed using design...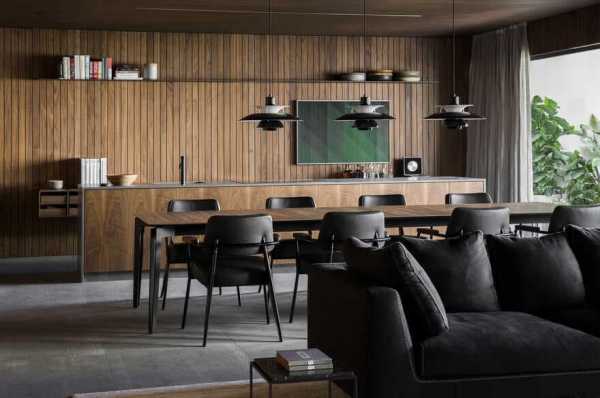 200m2 Apartment Transformed into a Cozy One-Bedroom Studio
The 200m2 apartment was transformed into a 1-bedroom studio and organized into two main areas: the social area taking up the width of the front façade, which include the living and dining rooms with an integrated kitchen; Continue reading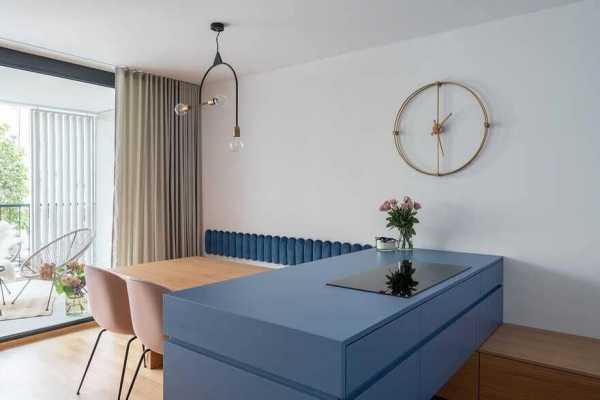 Apartment Lady, Ljubljana / Idealists Studio
When our team was chosen to design a new interior in one of Ljubljana?s newest buildings, the apartment was practically ready to move in ? painted, with all the hardware installations, oak laminated parquet and a completed bathroom with ceramic...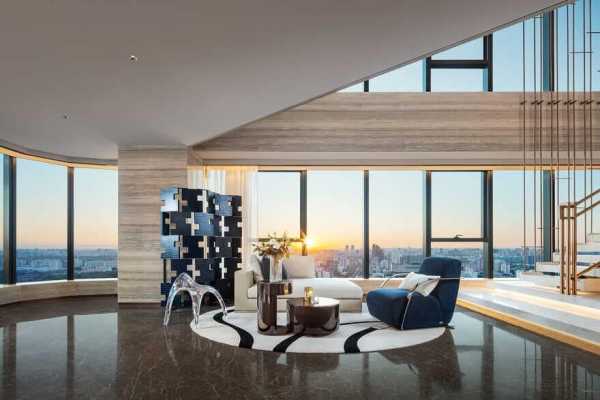 One Sanlitun Fendi Deluxe Apartment / Cheng Chung Design
Each international metropolis has its landmarks, such as One 57 in New York, One Hyde Park in London, One Shenzhen Bay, and Beijing\'s One Sanlitun. Situated at the busiest and prosperous commercial hub of Beijing, One Sanlitun soars into the...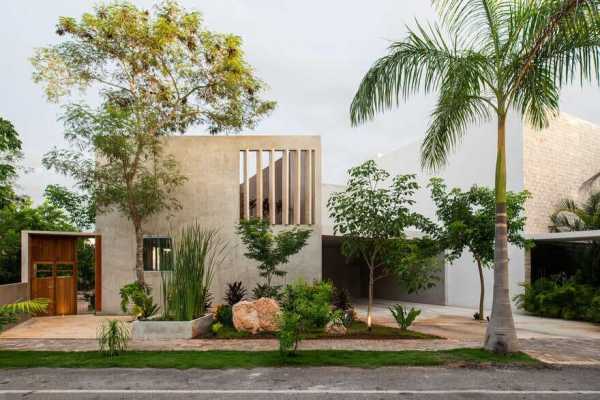 Casa del Lago / TACO Taller de Arquitectura Contextual
The users are a multicultural couple of mature adults. The objective of the project was that the house will take advantage of the characteristics of the complex and that the open spaces will be part of the dynamics of daily use. Continue reading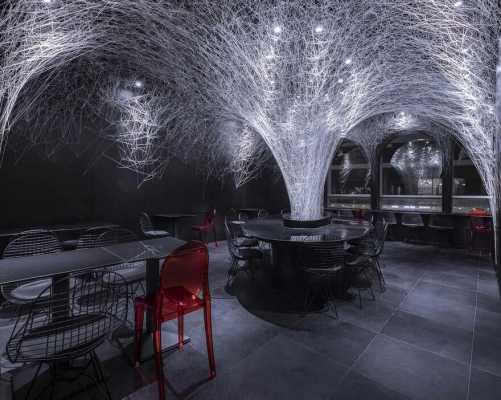 Tingzhen Beef Rice Noodles: A Dining Space That Carries Memories and Inherits Traditions
The project is Tingzhen Beef Rice Noodles, a small restaurant situated in Wangjing SOHO, Beijing. The client formerly had no experience in the catering industry. With a view to preserving the unique flavor of a bowl of beef rice noodles which has...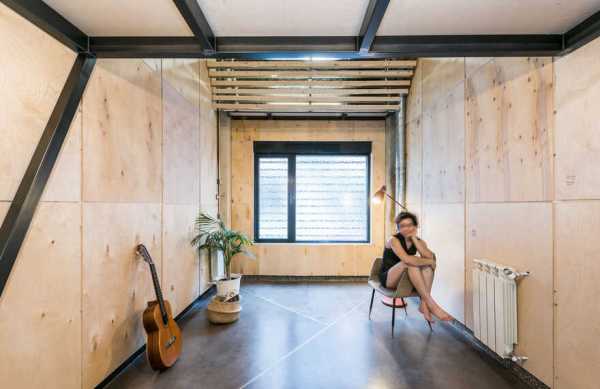 UPHouse in Madrid – a Recycled House into Another House
UPHouse is the tail of a simple operation: the introduction of a space of intimate scale into another space, which, being domestic, is exposed and social. The project indeed adds 50% more area to the apartment by installing a light steel structure...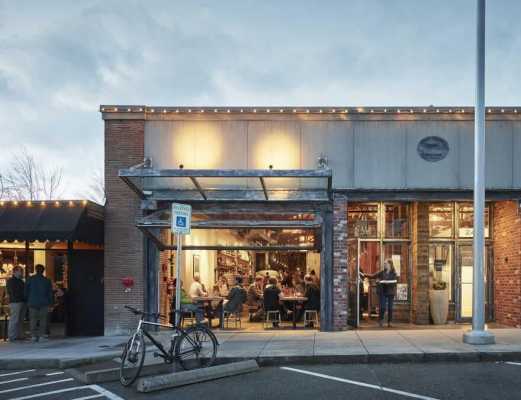 Bruciato, a Contemporary Pizzeria Occupies a Former Hardware Store
Located on Bainbridge Island, a short ferry ride across Puget Sound from Seattle, is James Beard Award-nominated Chef Brendan McGill?s latest pizzeria and bar, Bruciato. Designed by Les Eerkes of Eerkes Architects ... Continue reading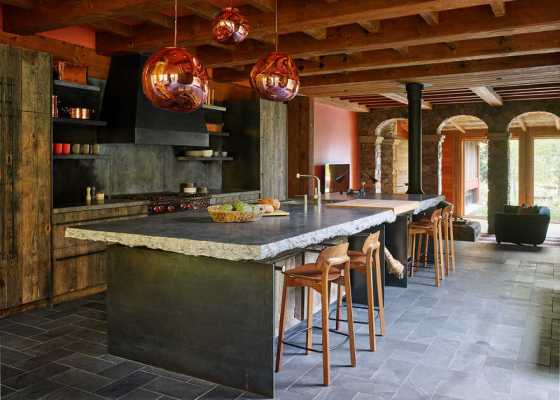 Slopeside Remodel, Wyoming / Carney Logan Burke Architects
The renovation " Slopeside Remodel " was to be a concise editing of the architecture and furnishings ? a process of removal rather than addition. Key walls and an oversized stone fireplace were removed to create better connections and flow at the...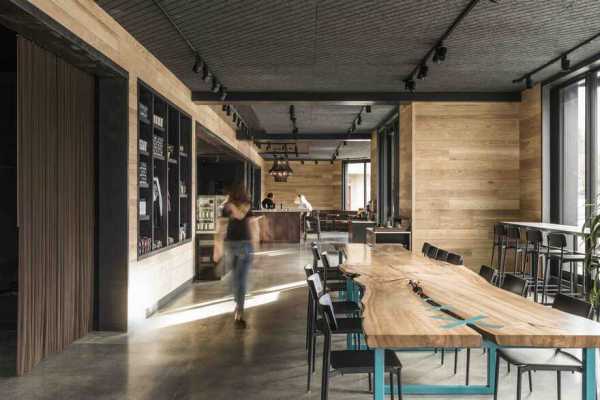 Coffeebar Menlo Park / Walker Warner Architects and Nicole Hollis
The design teams collaborated with Coffeebar Menlo Park founder Greg Buchheister to reimagine a building that was once a nail salon and an Asian food market into a curated, modern café that would draw in commuters and residents alike. Continue...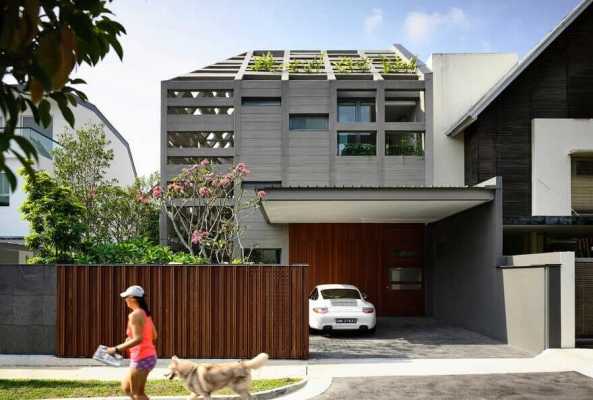 Concrete Light House with Attic, Basement and Swimming Pool
?As such, the design creates an inward-looking house with an external screen, which not only controls the sun but also views in and out of the house,? explains Han Loke Kwang, HYLA Architect?s Founder Continue reading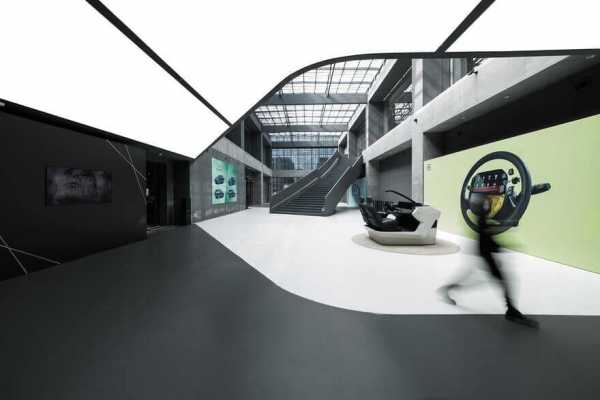 Byton Production Base Office – A Workspace Defines Lifestyle
Byton is an all-electric automotive brand, which recently unveiled M-Byte ? its first premium smart electric SUV at Guangzhou International Automobile Exhibition. Continue reading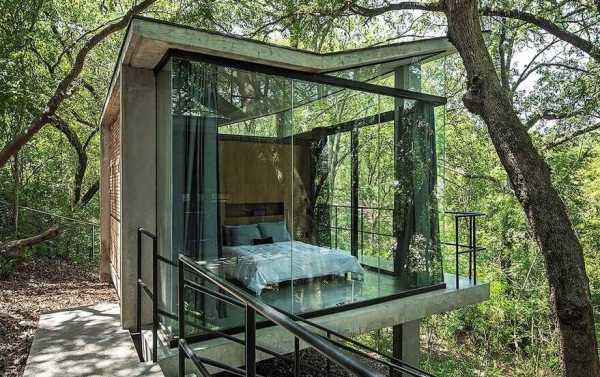 Modern Forest House Consisting of Small Pavilions Connected by External Walkways
Located in a residential subdivision in a fragment of a forest at El Barrial, within the municipality of Santiago, Nuevo León. Casa en el Bosque is a modern forest house that dialogues, blends with, and interacts in symbiosis alongside its natural...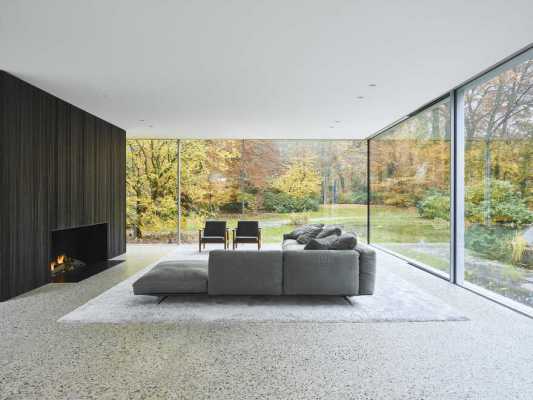 House BRAS, Antwerp / DDM Architectuur
House BRAS is located on a lush green site abutting a pond in the middle of an old allotment in the suburbs of Antwerp. The house is designed to blend into its surrounding natural landscape. Continue reading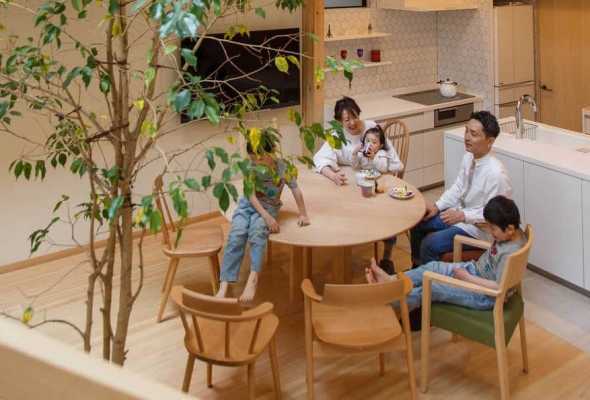 House in Kyoto That Combines Modern Structure with Traditional Japanese Style
The house is for a couple and their three little children, located in a quiet residential area in northern Kyoto city. The site environment is where neighbor houses are standing at the edge of the east, west, south boundary, and houses ... Continue...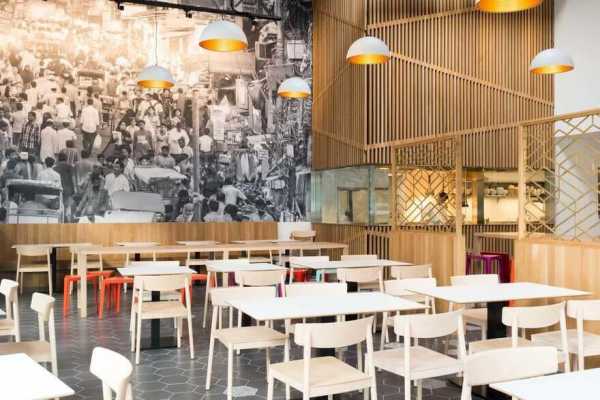 dosa by DOSA: a New Indian Street Food-Inspired Restaurant in Oakland
dosa by DOSA brings the energetic warmth and spirit of Mumbai street food to the easy-going Uptown Oakland neighborhood. We took full advantage of high ceilings and abundant natural light in the century-old, brick-and-timber building at 2301...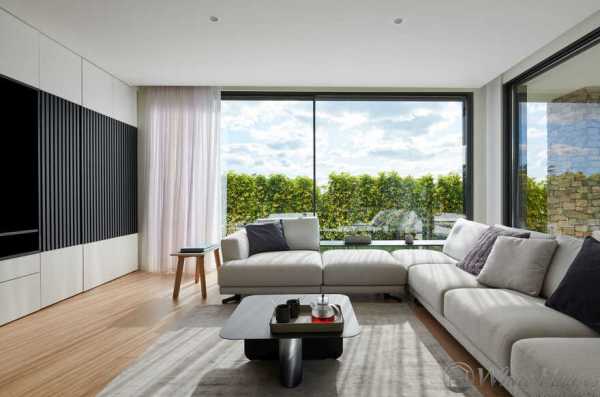 Contemporary Single-Family Villa in the Beautiful Coastal Spanish Village Cambrils
This project has been developed, designed and built by White Houses Costa Dorada?s team through a long and creative process in collaboration with the interior designer Susanna Cots, to obtain the perfect combination of modern architecture and...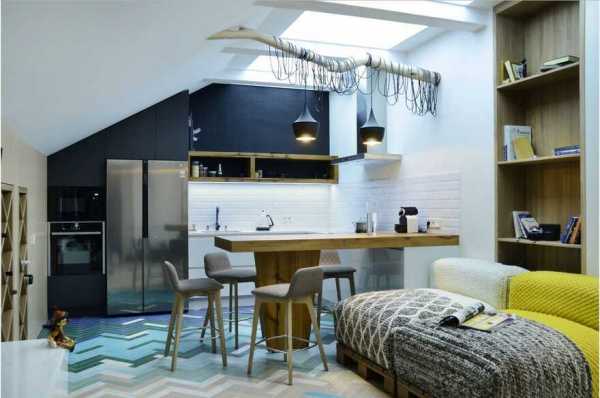 Attic Kazan / Designers Pavel and Svetlana Alekseeva
The Attic Kazan project was implemented and completed in December 2016. An apartment for permanent residence of two adult spouses, the children have already left and live their adult independent lives. Continue reading