Take 5: The Best Masala Chai, a Future Landmark + More
1. In2Green Eco Huey Throw by Susy Pilgrim Waters Know those people who can't fall asleep without a blanket covering them" I belong to that club. In2Green's throws are incredible in both pattern and design. This one is part of their Saturday...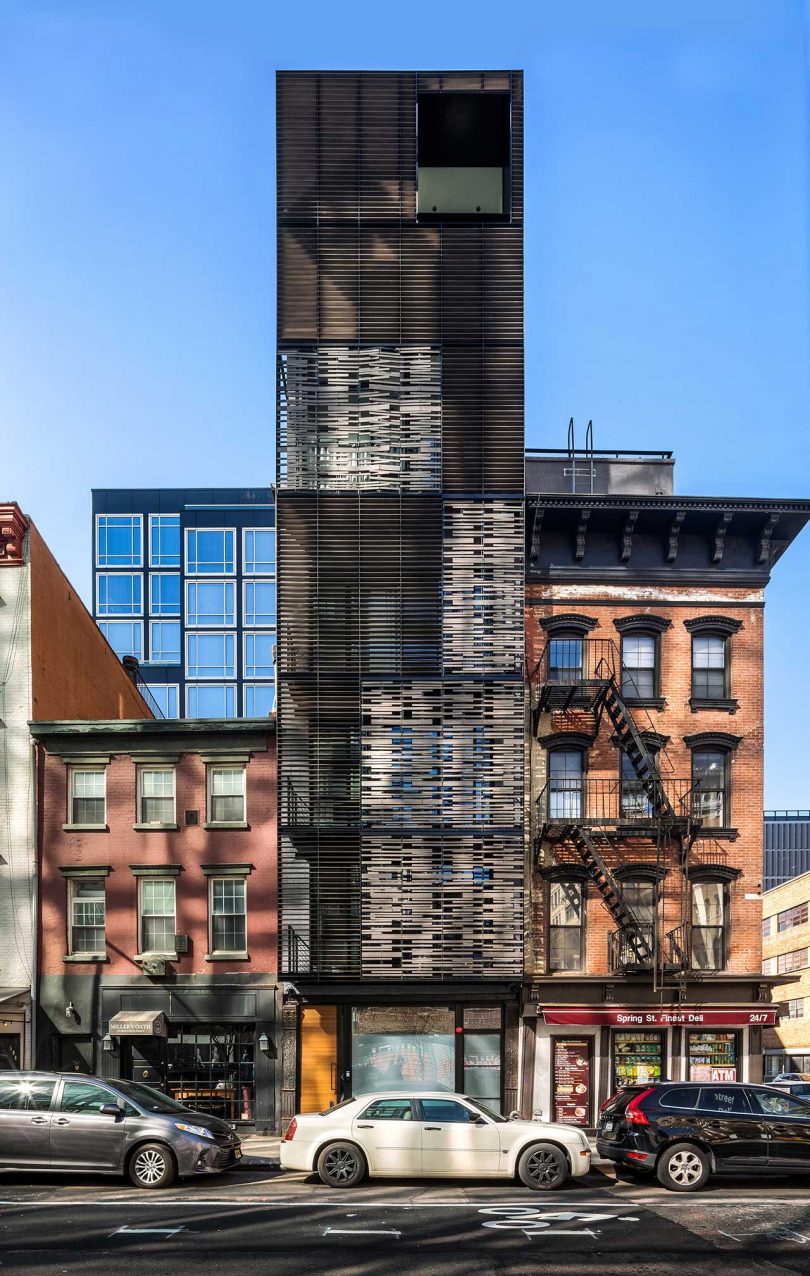 Archi-Tectonics Wraps 8-Story 512GW Townhouse in 3D Envelope in NYC
Archi-Tectonics completed a jaw-dropping project ? the conversion of a narrow industrial structure in New York City into a light-filled 8-story (yes, eight) family residence in SoHo. The square footage was doubled with the addition of a 4-story...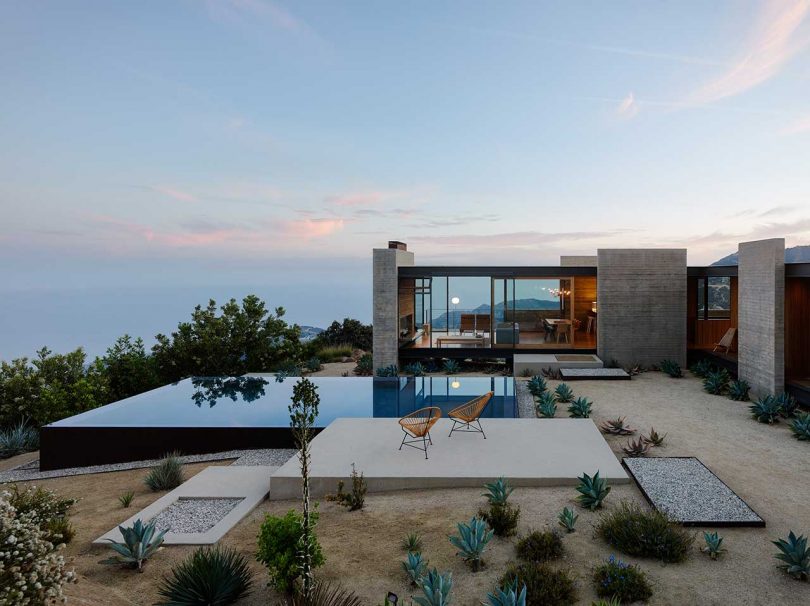 A Restorative Retreat in the Santa Monica Mountains Overlooking the Pacific
For most of us, travel came to a screeching halt in 2020 leaving many of us stuck at home, which also became the office. Not being able to go anywhere, see friends and family and no change of scenery added to the stress of the pandemic making many...
Take 5: Laser Cut Vessels, Haddawy's Lautner House + Gucci Restoration With ASMR
? 1. Architect Mark Haddawy talks about restoring his Lautner house in LA If you love architecture, you're most likely familiar with the work of American architect John Lautner, who left a major mark on Southern California with his portfolio of...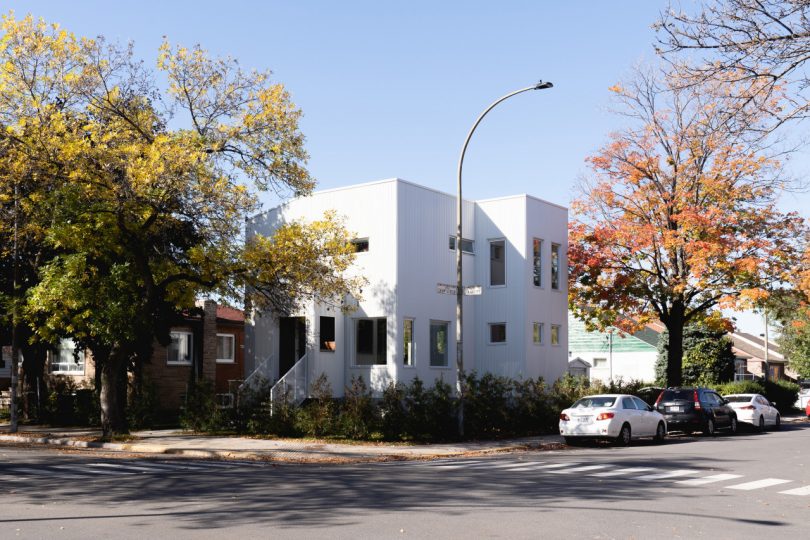 An Eclectic White House in Montreal Extends Its Verticality
Designed by Nicholas Francoeur and Joel Lortie, the Park Ex House (short for Park Extension House) is an eclectic white house that pops through its lush, green neighborhood in Montreal, Canada. The client wanted to add a story, so the architects...
A Minimalist Tokyo Home With a Sculptural Stairway Connecting Three Floors
Tasked with designing a home for two families in Tokyo, nendo founder Oki Sato came up with a clever way to give each family their separate space while still keeping them connected via a sculptural staircase. Appropriately named the Stairway House,...
Ravi Handa Architect + AAmp Studio Make a Solid Case for an L-Shaped Home
Designed by Ravi Handa Architect in collaboration with AAmp Studio, the Ell House is a vacation home located on Lake Ontario, Canada, that is defined by its L shape, a configuration that provides several benefits. This shape, reminiscent of the...
Take 5: Cold Brew Coffee Kit, 3D Printed Planters +More
1. The Ideal City: Exploring Urban Futures With the pandemic putting a halt to international travel, I've dedicated more than a few daydreams over the last several months to mull over which cities I hope to (re)visit once free travel returns. In...
The Minimalist Positively Negative Residence by DBA Architecture
Positively Negative is a minimal residence located in Venice Beach, California, designed by Dan Brunn, principal of Dan Brunn Architecture. Due to the constraints of the narrow site, considerable attention was placed on natural light, privacy and...
UNEMORI ARCHITECTS Designs House Tokyo With a Compact Footprint
Working with a mere 26 square meter footprint (approx. 280 square feet), UNEMORI ARCHITECTS completed House Tokyo in a densely populated neighborhood in central Tokyo. Despite its small footprint, the home's 51 square meters feels more open thanks...
Schemata Architects Designs a Modern Chalet on Powder Mountain in Utah
Located in a natural park in Utah, this modern Chalet on Powder Mountain is nestled on a slight slope with picturesque views and easy access to skiing, making it an ideal getaway. The two-story structure, designed by Tokyo-based Jo Nagasaka of...
F5: Carl Baker Admits One of His Favorite Things To Collect
1. Grado SR80e Headphones These are really well-designed and comfortable, not that expensive and feel great about the ears. Really refreshing to listen through these after dealing with earbuds all day, it feels like you are listening for...
A Neglected 1950s Beach House in Portugal Undergoes a Major Renovation
Casa da Marginal is a 1950s home in Esposende, Portugal that underwent a major renovation by Pedro Ferreira Architecture Studio (PFArchStudio) after being neglected for more than 20 years. The house was originally designed by Portuguese architect...