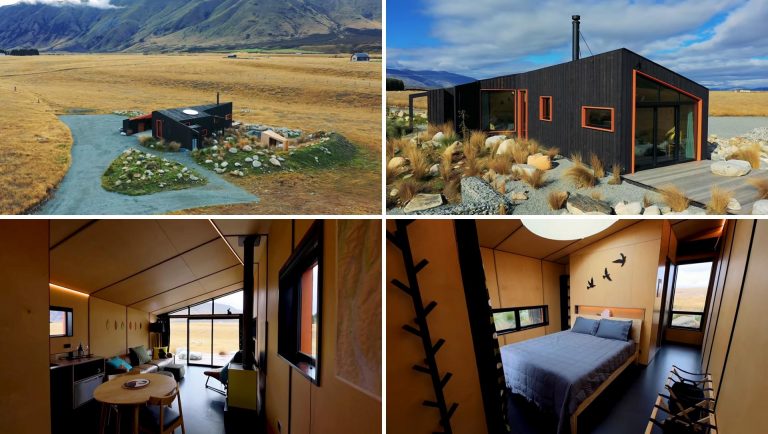 The 'Skylark Cabin' Is A Tiny House Nestled In A Picturesque New Zealand Landscape
Skylark Cabin owner Gary, together with architect Barry Connor, has designed and built this small house surrounded by mountain ranges in Twizel, New Zealand.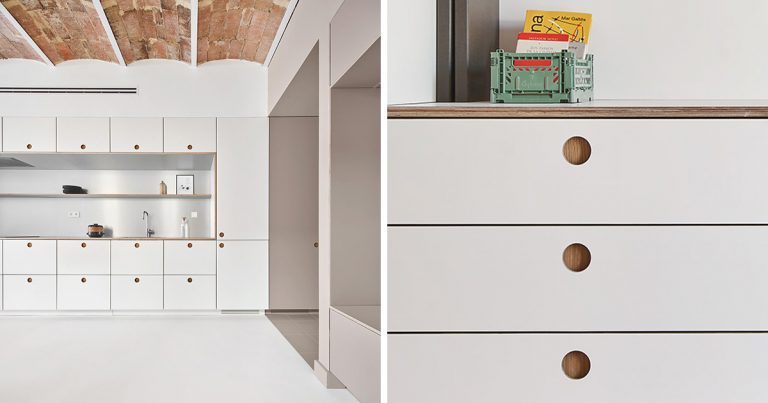 Recessed Finger Pulls Replace The Need For Cabinet Hardware Throughout This Apartment Interior
Architecture studio Allaround Lab has designed the interior of an apartment for a young couple in Barcelona, Spain, that includes a minimalist design.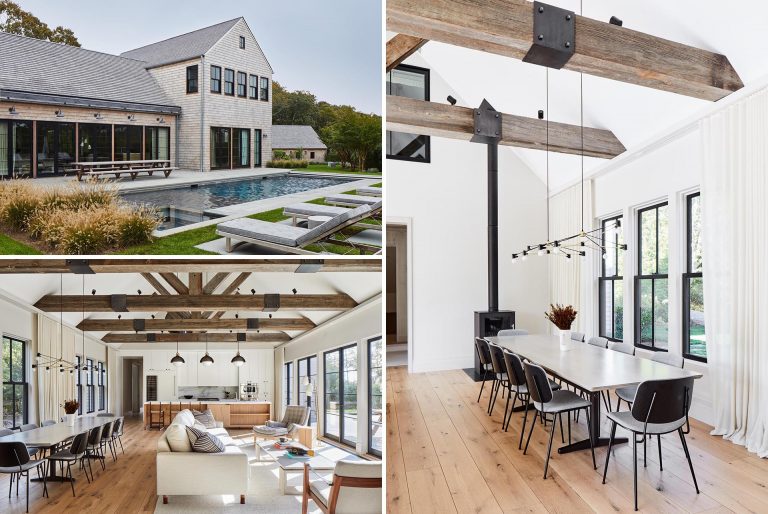 A Light Wood Shingle Exterior Completes The Modern Farmhouse Look For This Home
Architecture firm Kevin O\'Sullivan + Associates (KOSA), has designed a new modern farmhouse style home for a young family in the Hamptons.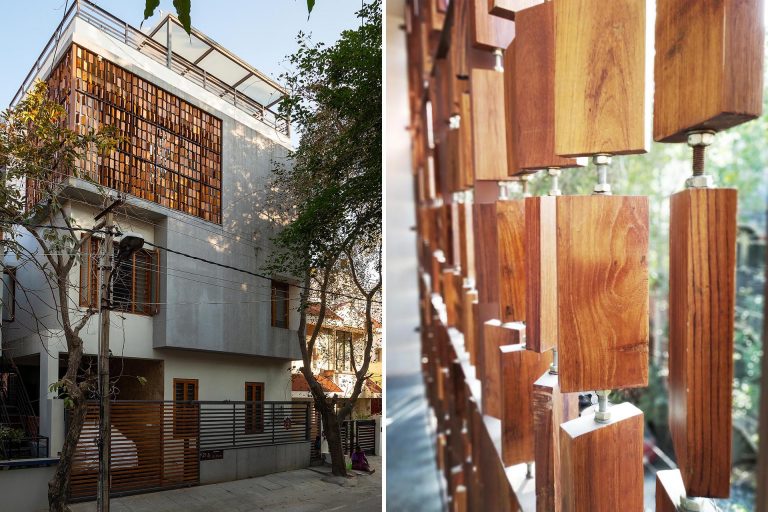 A Screen Made From Wood Blocks Wraps Around The Corner Of This Home
Architecture firm Studio XS has designed a home in Bangalore, India, that includes a decorative screen on the facade.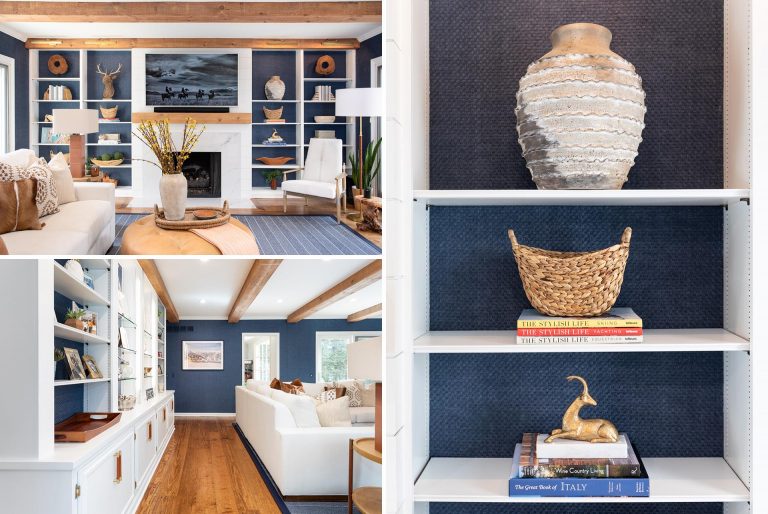 Blue Grass Woven Wallpaper Creates A Colorful Backdrop In This Living Room
Alexis Elley, founder and designer of Textures Interior Designs, has shared photos of a recently completed living room in Michigan.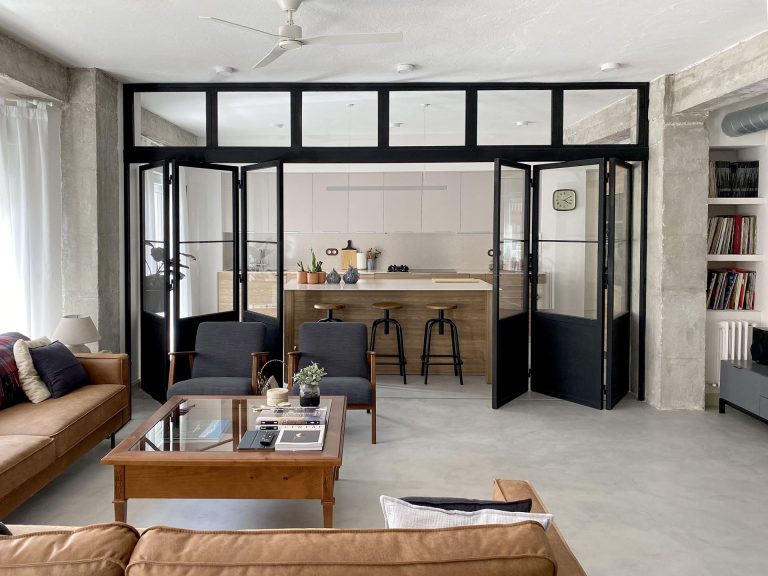 Black-Framed Doors With Windows Enclose The Kitchen But Not The Natural Light
Luis Portero of studioLARQ has designed the interiors of an apartment that involved creating a wall of black-framed folding doors that separate the kitchen from the living room.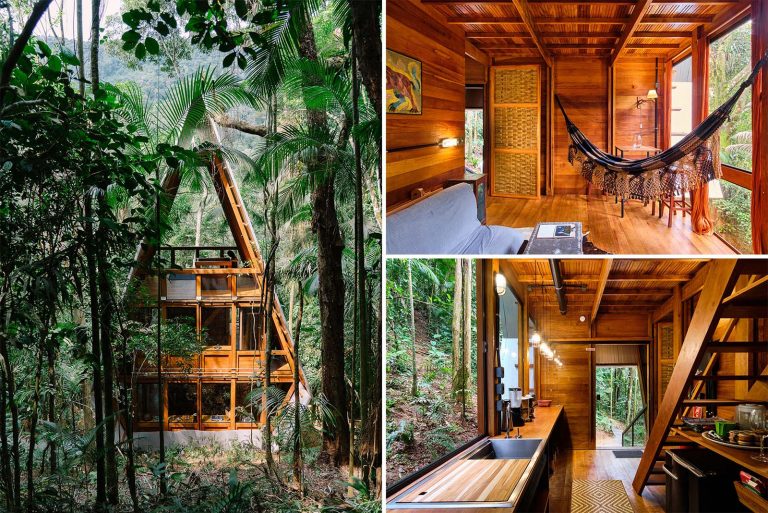 A Warm Wood Interior Welcomes Guests To This A-Frame Cabin
Architecture firm Atelier Marko Brajovic has recently completed an A-Frame home in the Brazilian forest.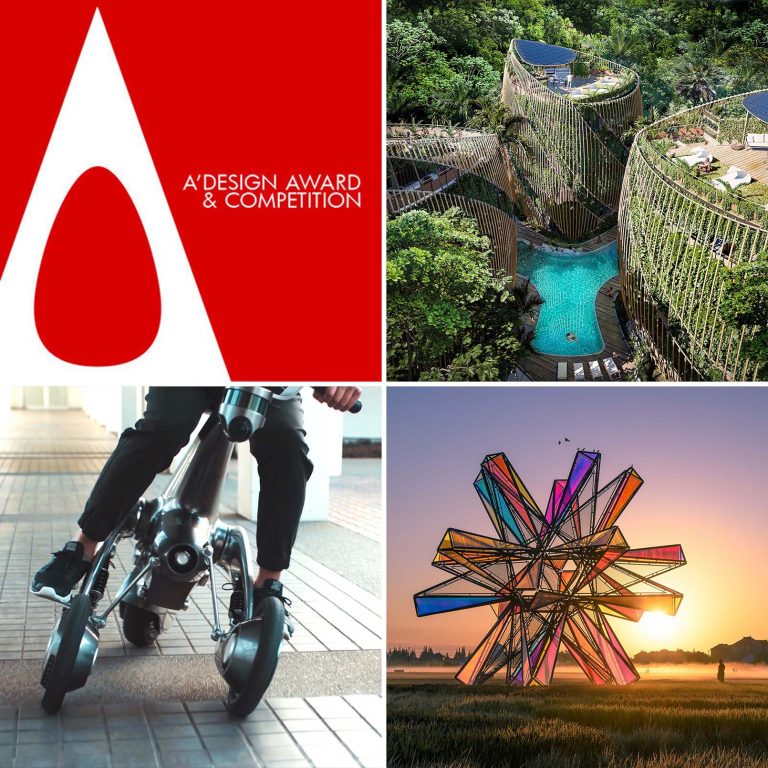 A? Design Awards And Competition ? The Winners
A? Design Award & Competition is the Worlds? leading design accolade reaching design enthusiasts in over 108 countries.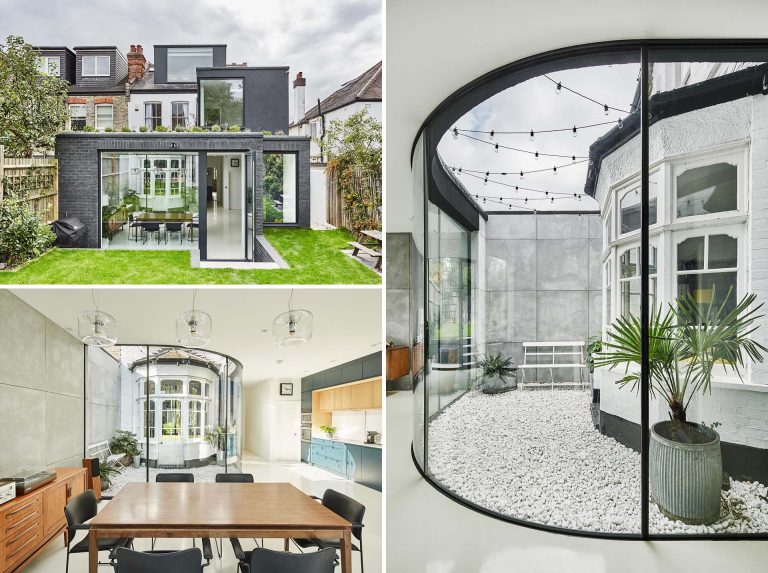 This Home Extension Wraps Around A Bay Window Creating A Small Courtyard
Mulroy Architects has designed a modern house extension for a home in London, England, that wraps around an existing bay window.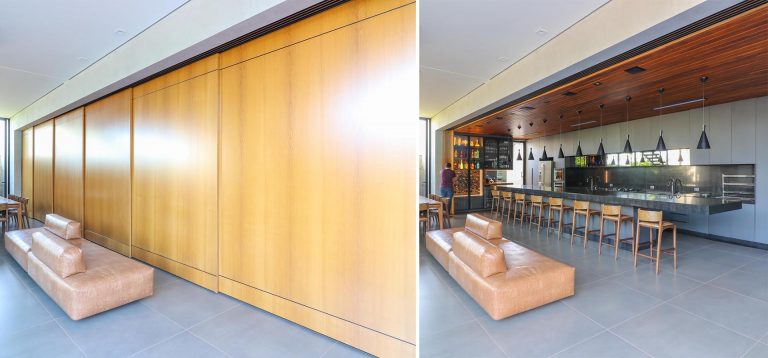 A Long Sliding Wood Wall Hides This Kitchen From View
Studio Jordano Valota has designed a new home in Brazil, that has a large open plan main living area.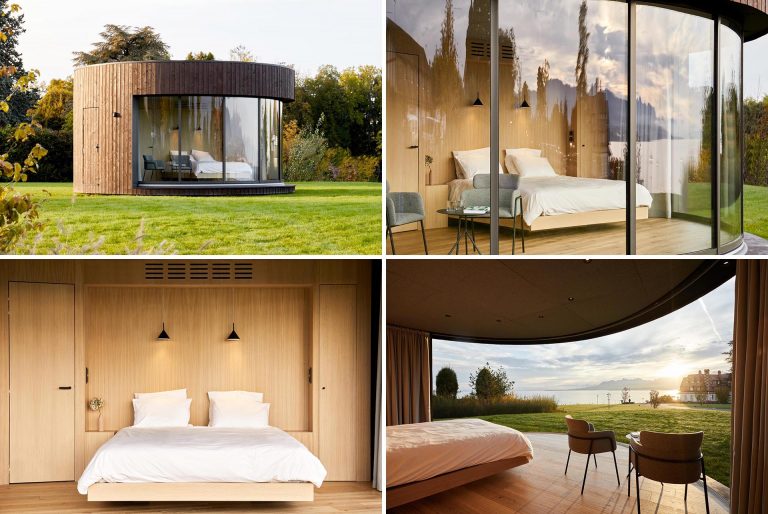 A Retractable Curved Glass Wall Is The Face Of This Small Round Cabin
French company Lumicene has shared their latest project, LumiPod 6, a small cabin that has been installed for their client, that has views of Lake Geneva.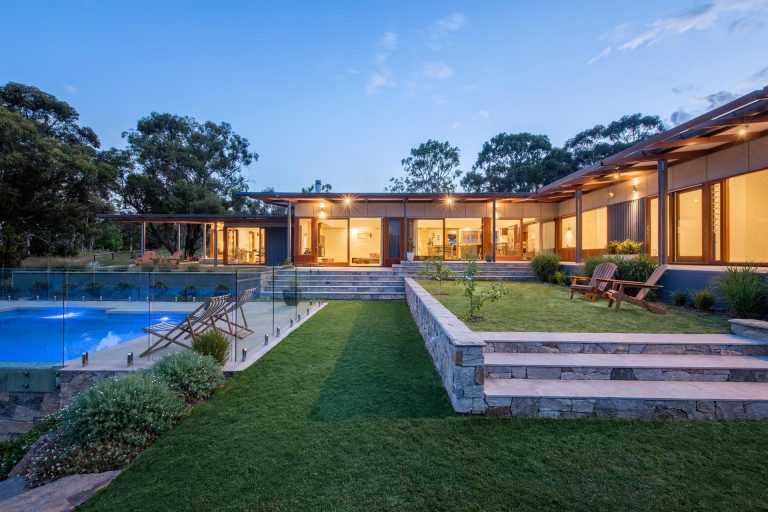 A Terraced Yard Makes The Most Of The Sloped Property At This Home
Mountford Williamson Architecture has designed a new home in Australia, that includes views across the neighboring vineyard and beyond.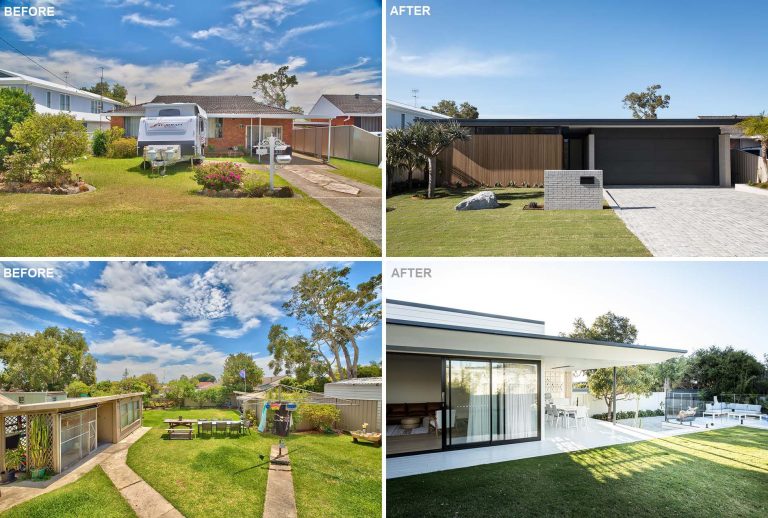 Before & After - A Modern Remodel For A 1970's Brick House
Fabric Architecture has completed the modern remodel of a 1970?s red brick Australian classic which had come to the end of its life.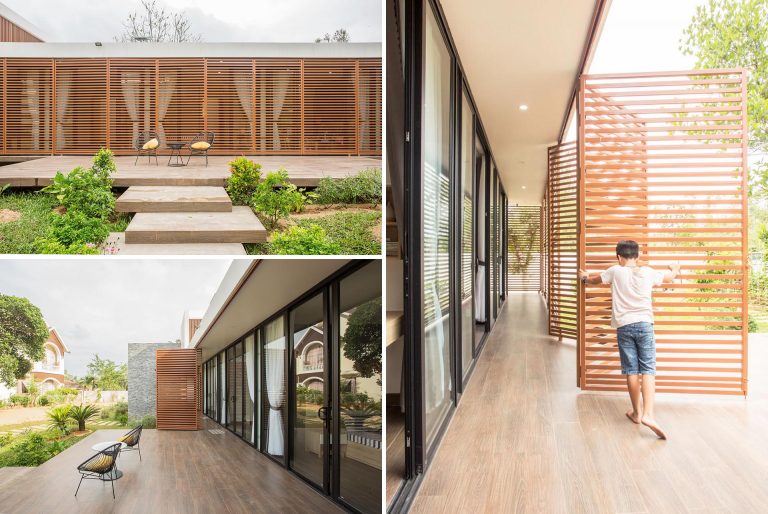 Operable Metal Screens Wrap Around The Exterior Of This Home
Architecture firm 85 Design, has recently completed a modern single-story house in Vietnam, for a multi-generational family.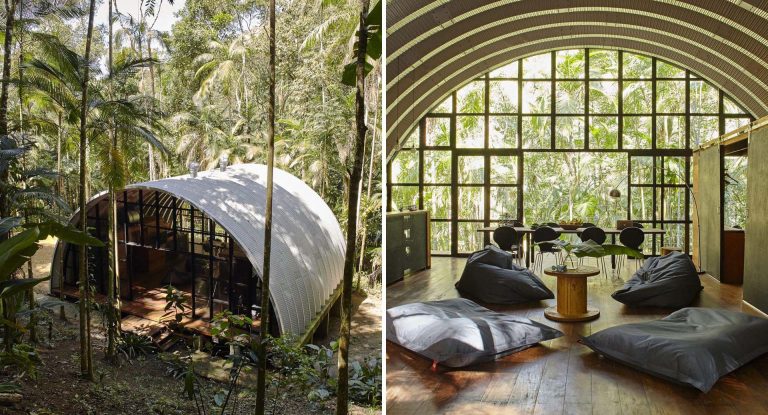 This Arch-Shaped Home Has A Modular Design So It Can Be Disassembled And Rebuilt In A New Location
Atelier Marko Brajovic has designed a modern house that\'s located on the border of the Serra da Bocaina National Park, close to the city of Paraty in Brazil.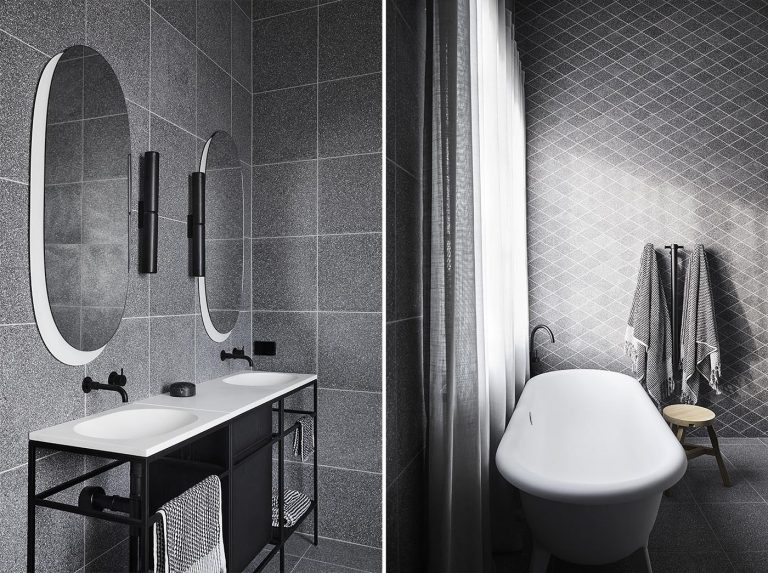 Grey Terrazzo Tiles Help Create A Moody Feeling In These Bathrooms
Australian architecture and design firm Studio Griffiths has completed the remodel of a home that included the updating of the bathrooms.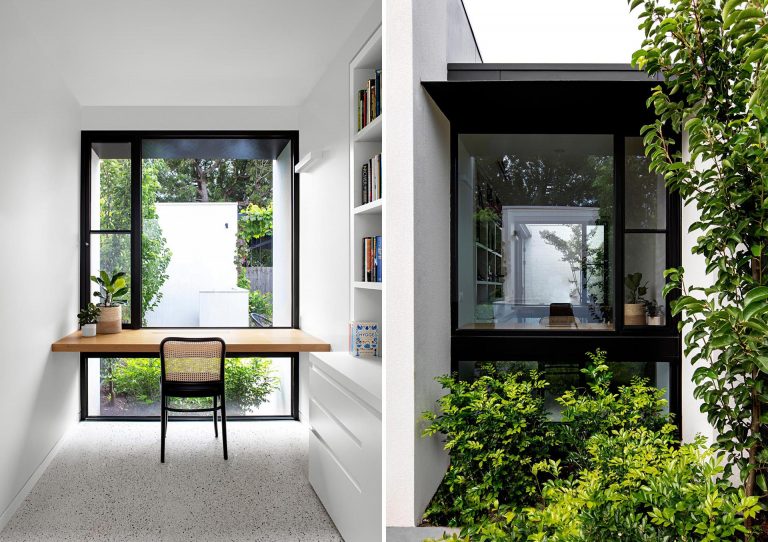 A Plank Of Wood In Front Of A Window Is An Easy Way To Make A Desk For A Home Office
Architecture firm JTA (Jacobs Thomas & Associates), has designed the remodel and addition of a house in Melbourne, Australia, for a busy retired couple who wanted to downsize into a smaller house without compromising on amenities.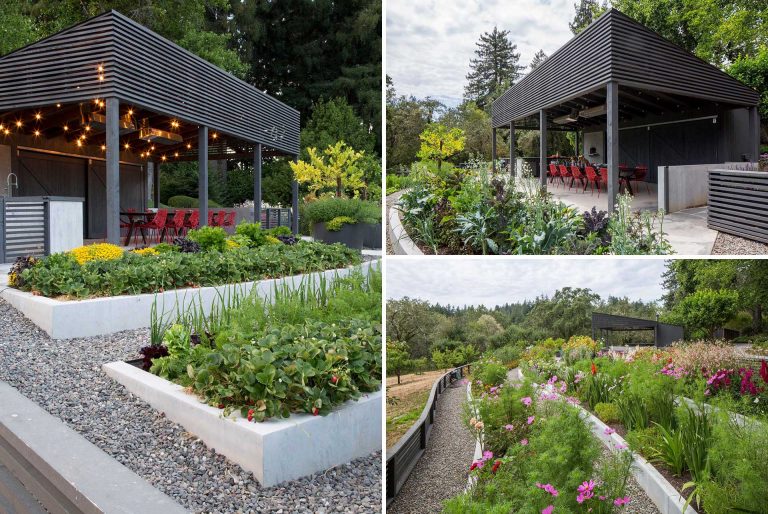 A Delightful Terraced Garden Sits In Front Of This Outdoor Dining Room
Andrew Mann Architecture has completed the remodel of a home in Sonoma, California, that includes a newly designed garden with tiered planters and a covered outdoor entertaining space.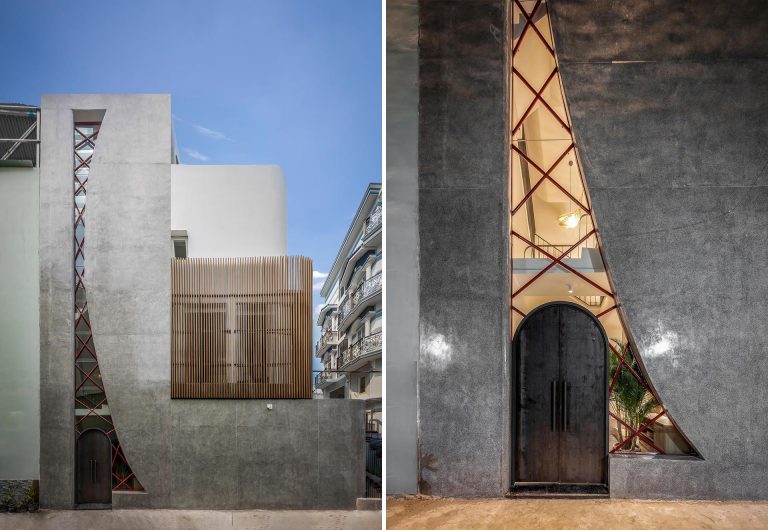 An Oversized Window That Integrates An Arched Front Door Creates A Unique Design Element For This Ho...
Story Architecture has designed a modern house in Ho Chi Minh City, Vietnam, that includes a large window with an irregular shape.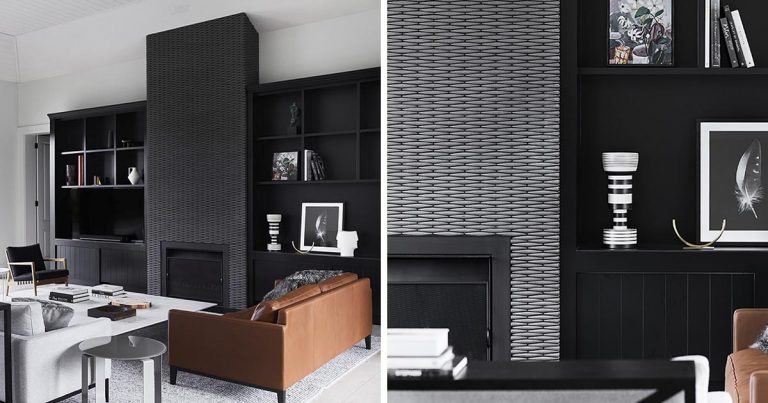 The Tiles On This Fireplace Surround Give It The Appearance Of A Woven Pattern
Australian architecture and design firm Studio Griffiths has completed the remodel of a Hamptons-style property to a modern English farmhouse in the Victorian town of Main Ridge.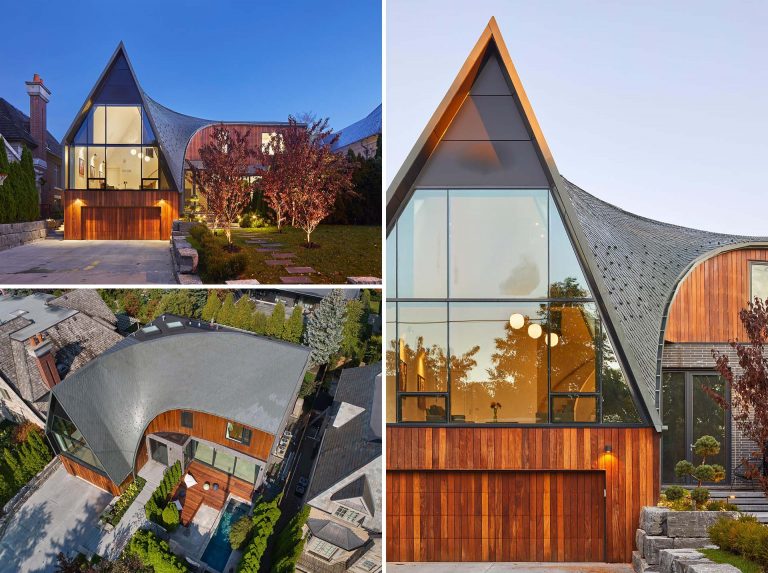 A Curved Roof Covered In Diamond-Shaped Zinc Shingles Adds A Creative Touch To This Home
Canadian architecture firm BORTOLOTTO has designed a new house in Toronto, for custom-home builder Farhad Kazmian, owner of Abond Homes.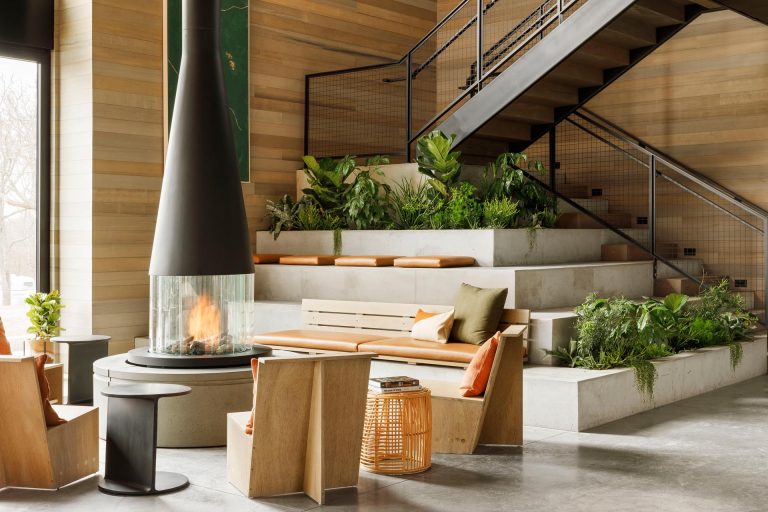 Tiered Seating With Built-In Planters Was Designed For The Base Of These Stairs
New York-based firm Workshop/APD has designed the master plan of AutoCamp Cape Cod, a 14-acre site that includes accommodations like cabins, Airstreams, and tents, a clubhouse featuring a mid-century modern lounge with an indoor fireplace and cozy...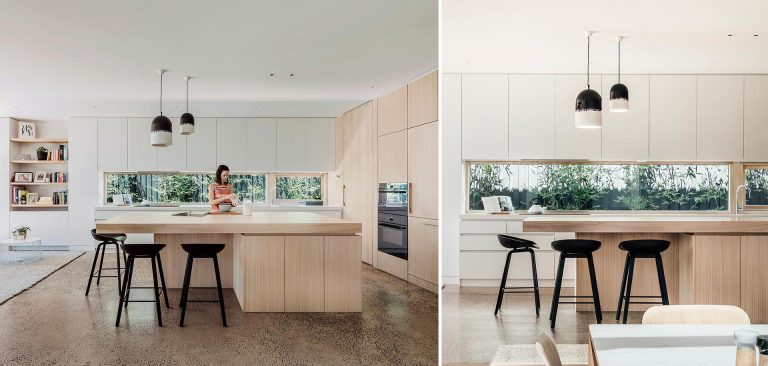 A Long Horizontal Window Acts As The Backsplash Inside This Kitchen
Mitsuori Architects has designed the renovation of a home in Northcote, Australia, that includes a new and open kitchen.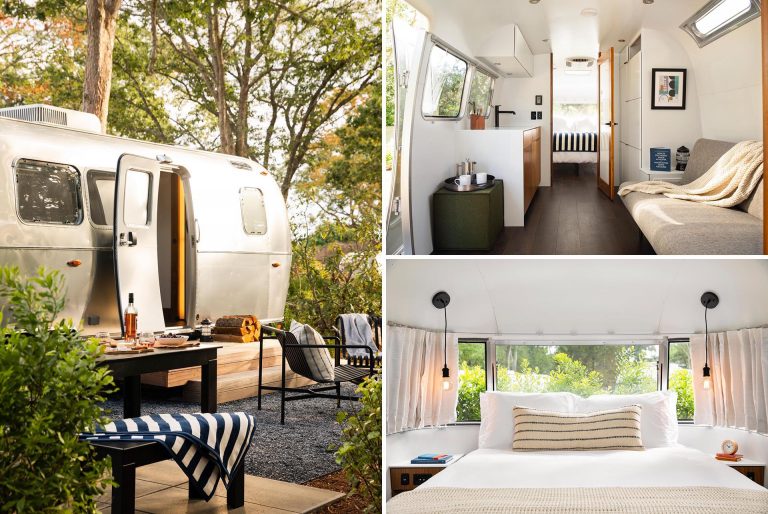 This Airstream Camper Was Updated With A Modern Interior To Create A Unique Accommodation Option
Included as part of the accommodation options that the newly opened AutoCamp Cape Cod is a collection of Airstream trailers that visitors can stay in.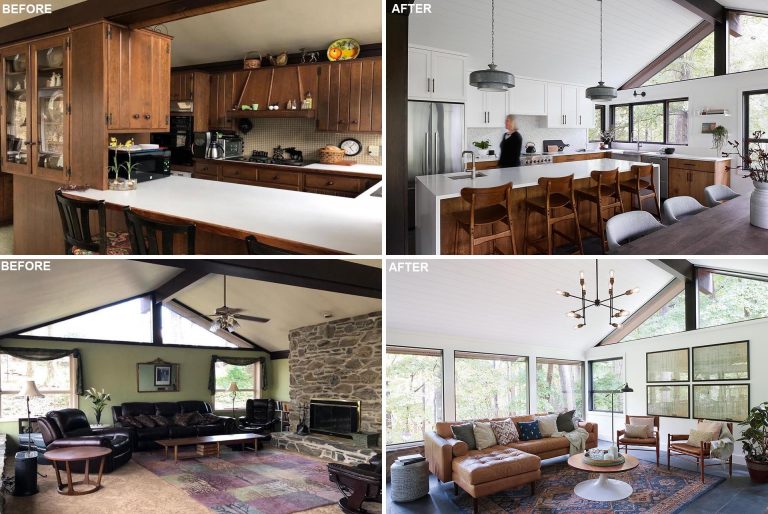 Before & After - A New Open Floor Plan Is An Important Feature For This Renovated Home
Designer Elizabeth Schulz of Black Forest Design & Build, has completed the renovation of a home in Millersville, Pennsylvania, that dates back to 1967 when it was originally built by Emerson Frey, owner of locally famous iced tea manufacturer,...