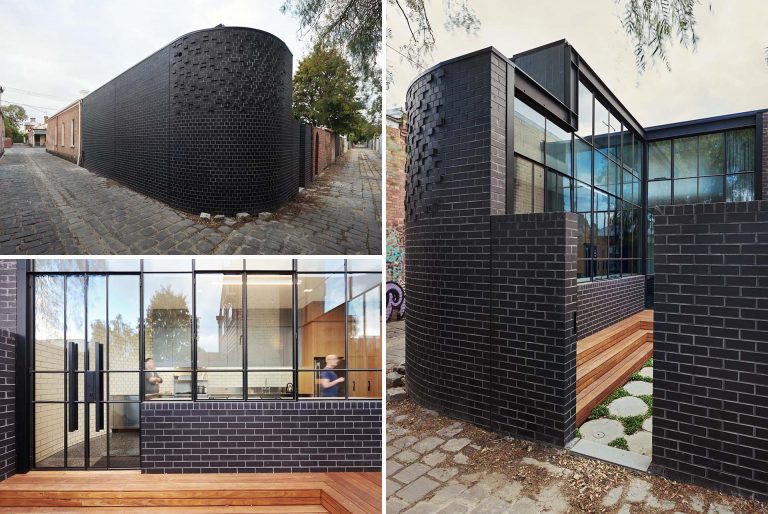 Black Brick Walls Wrap Around The New Addition To This Home
Architecture and interior design firm Rebecca Naughtin Architect, has recently completed the Turn House, which involved renovating a traditional Australian terrace house to include a new kitchen and living room.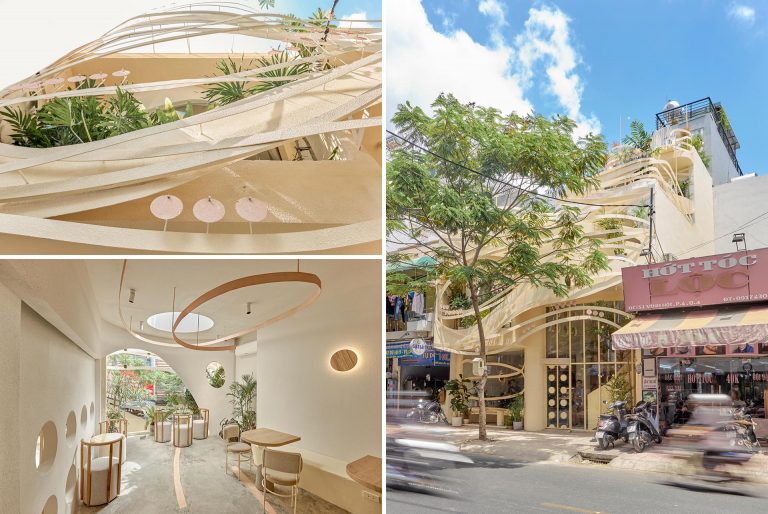 This New Coffee Shop Was Inspired By The Design Of A Bird's Nest
Red5studio and Ben Decor have recently designed and built the September coffee shop in Ho Chi Minh City, Vietnam, that features a facade and interior that\'s been inspired by a bird\'s nest.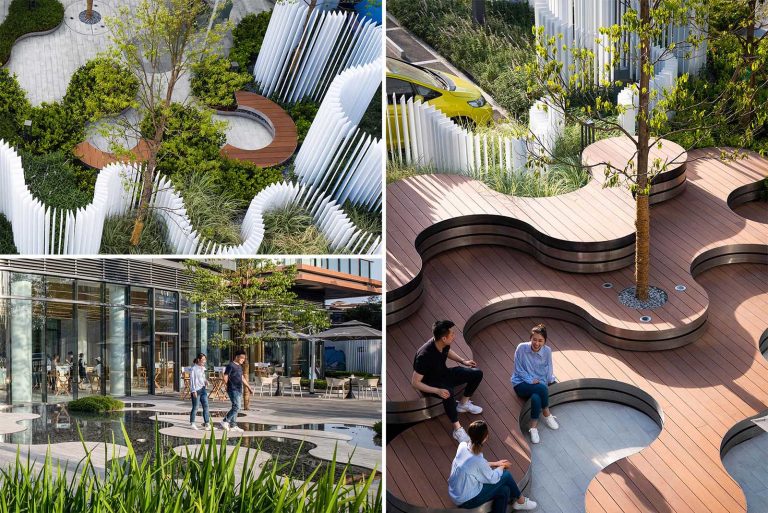 A Landscape Of Curvaceous Shapes Was Designed For This Park
ASPECT Studios has designed the landscaping for The Urban Gallery at Hyperlane in Chengdu, China, which transformed a derelict space used for parking into a community park.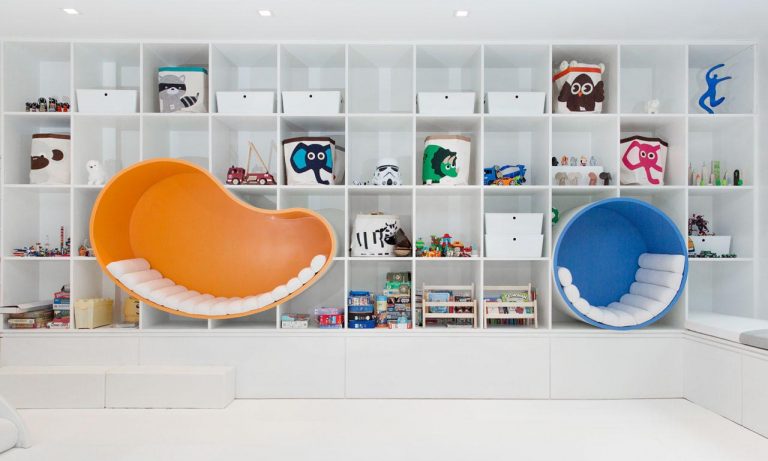 Seating Nooks Were Built Into A Wall Of Shelving In This Kid's Playroom
Architecture, interiors, and furniture firm Eisner Design have completed the renovation of a basement and transformed it into a fun modern kid\'s playroom.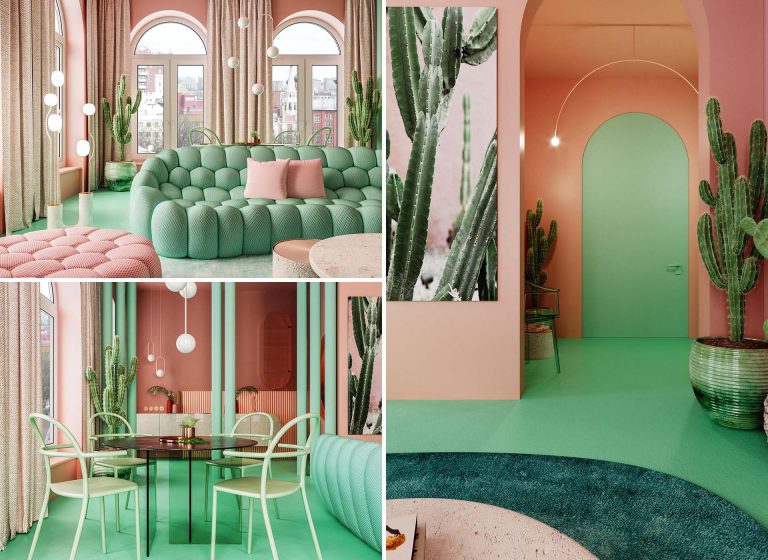 A Pastel Pink And Mint Green Color Palette Creates A Statement Interior For This New York Apartment
Interior and architecture firm ReutovDesign, has completed a bold and colorful apartment in Manhattan, that includes a palette of pink and green.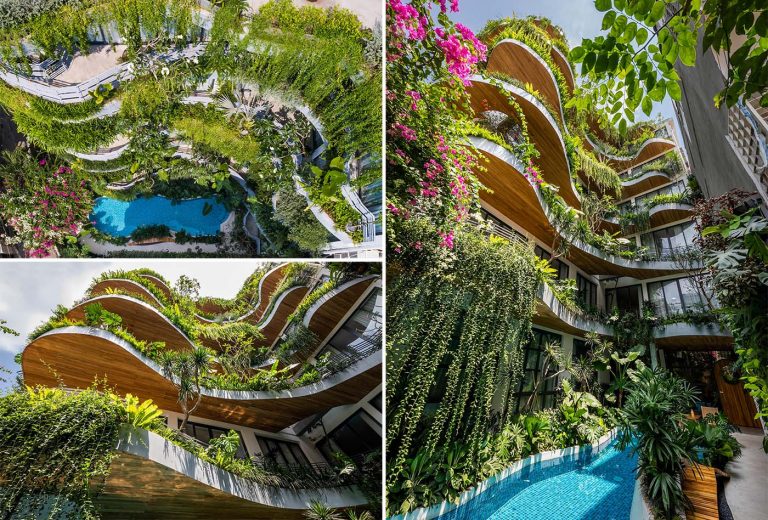 Wavy Balconies With Overhanging Plants Are A Design Feature On This Apartment Building
Architecture firm K.A Studio has designed the remodel of an apartment building in Ho Chi Minh City, Vietnam, that included the addition of green space.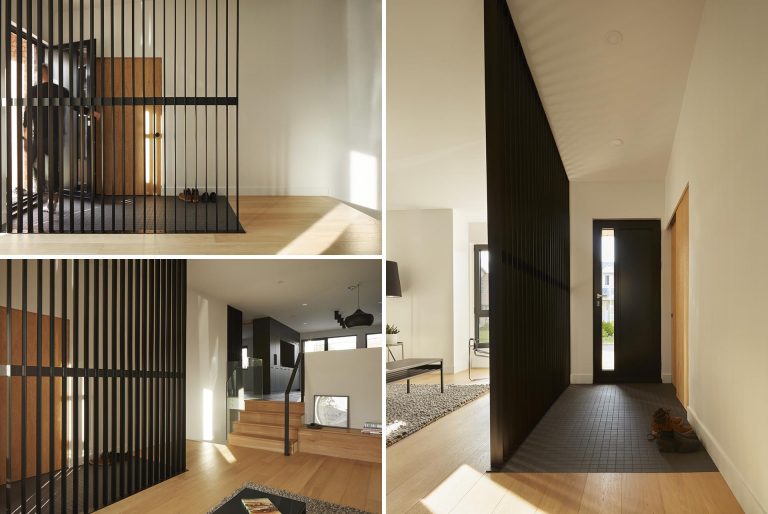 A Black Partition Helps Create A Designated Entryway For This House Remodel
Montreal-based firm DESK architectes has designed the contemporary remodel of a split-level home for a young couple who wanted to completely renovate the interior.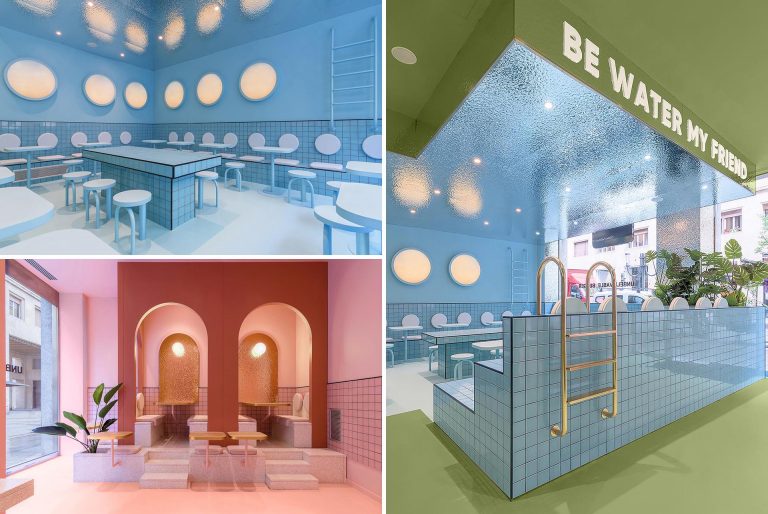 This Restaurant Has A Swimming Pool Inspired Interior Design
Spanish creative consultancy firm Masquespacio has recently completed the interior for \'Bun\', a burger restaurant in Turin, Italy, that has inspirations taken from a swimming pool.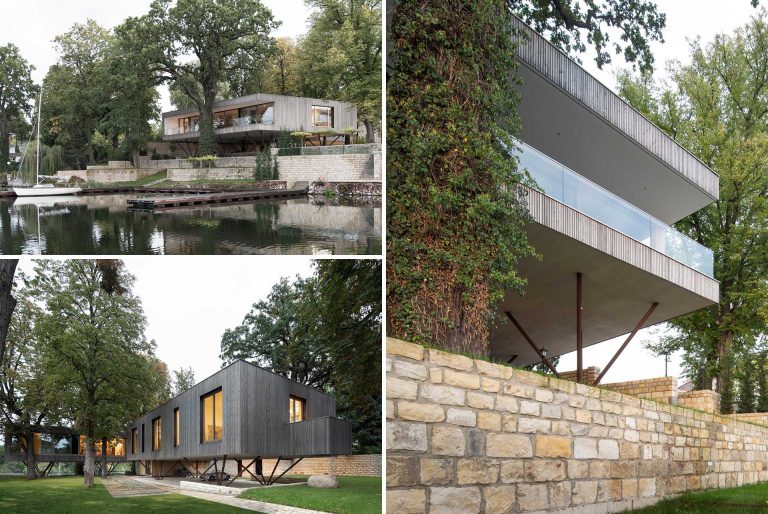 This Waterfront House Was Built On 40 Steel Posts To Respect The River And Surrounding Trees
Carlos Zwick Architekten has designed a house in Potsdam, Germany, that replaced two timber-framed houses that once stood in disrepair and were close to collapsing.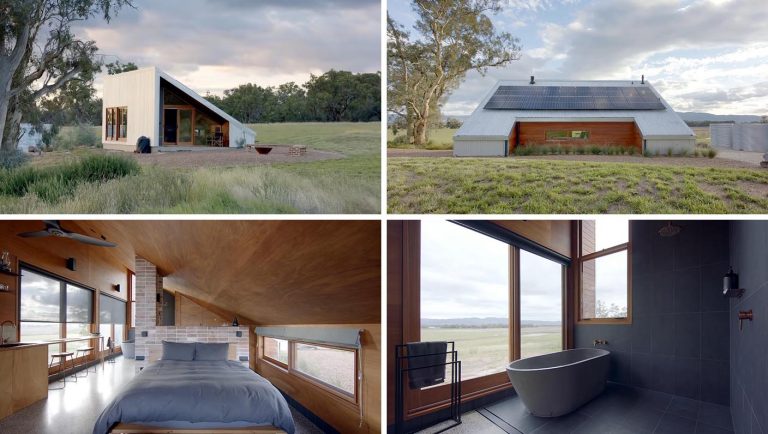 This Small Wedge-Shaped House Was Designed To Be A Unique Airbnb Property
Steph and Oliver Gordon have created a small 430 square feet (40sqm) off-grid tiny home on their cattle farm located in Mudgee, Australia.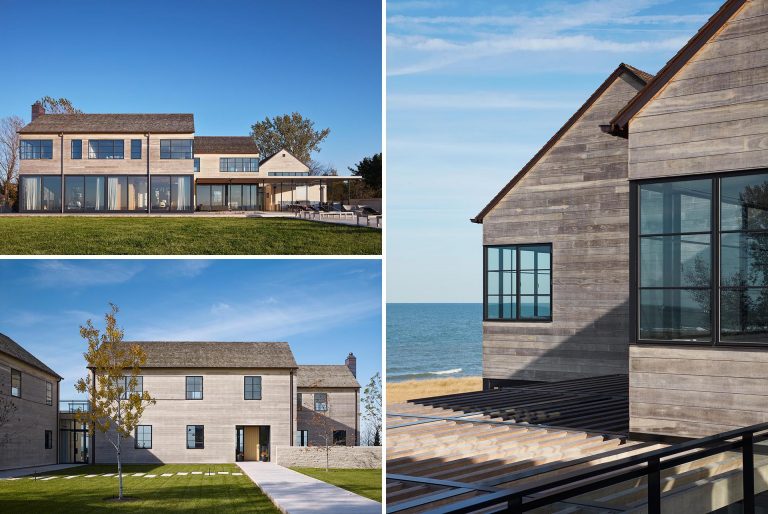 Accoya Wood Siding Creates A Weathered Look For This Lakeside Home
Wheeler Kearns Architects has designed a new home located on the shores of Lake Michigan.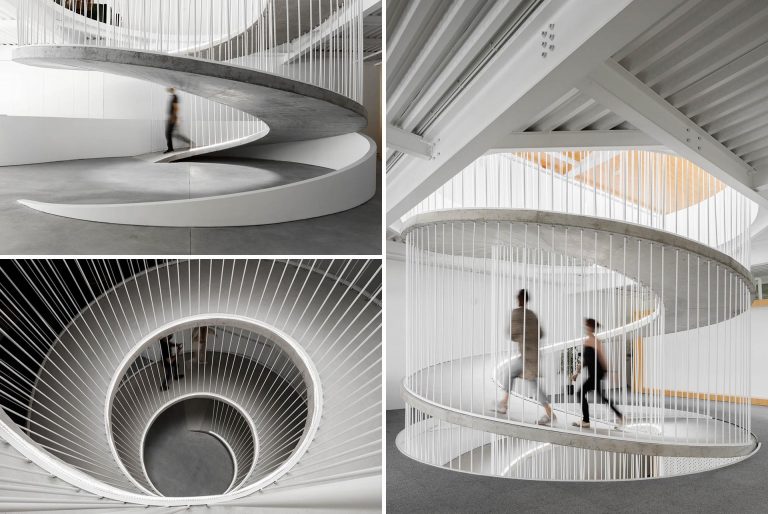 Instead Of Stairs, A Spiraling Ramp Was Designed For This Office Building
PAULO MERLINI architects has designed the offices of E-GOI & CLAVEL´S KITCHEN in Portugal, and one of the main design features central to the interior is a spiraling ramp.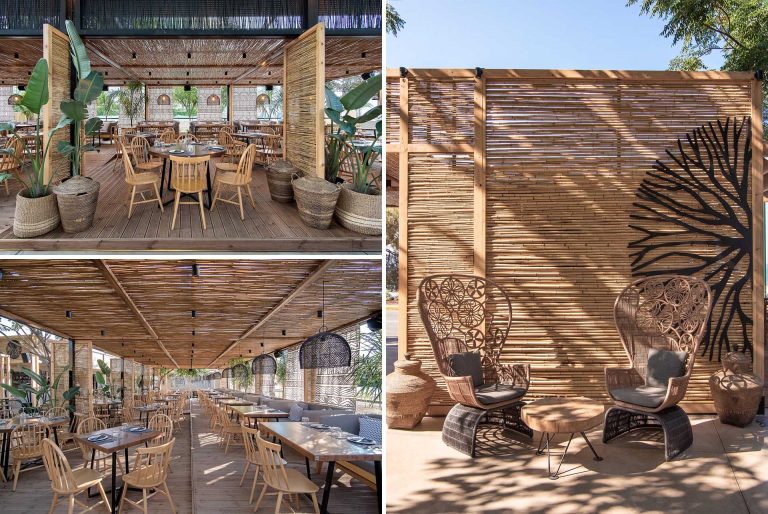 Screens Made From Reeds Add To The Beach Aesthetic Of This Bar And Restaurant
Architect and interior designer Andreas Petropoulos, has recently completed EGO, a bar and restaurant that\'s located on the coast of Kalamata, Greece.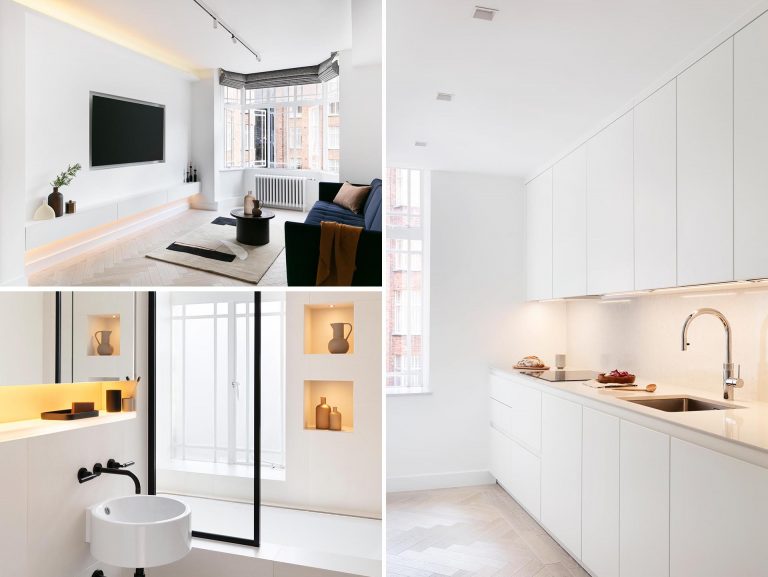 LED Lights Create Subtle Lighting Accents Throughout This Remodeled Apartment
Brosh Architects has designed the remodel of an apartment in London, England, that included clean lines and bright spaces, as per their client\'s request.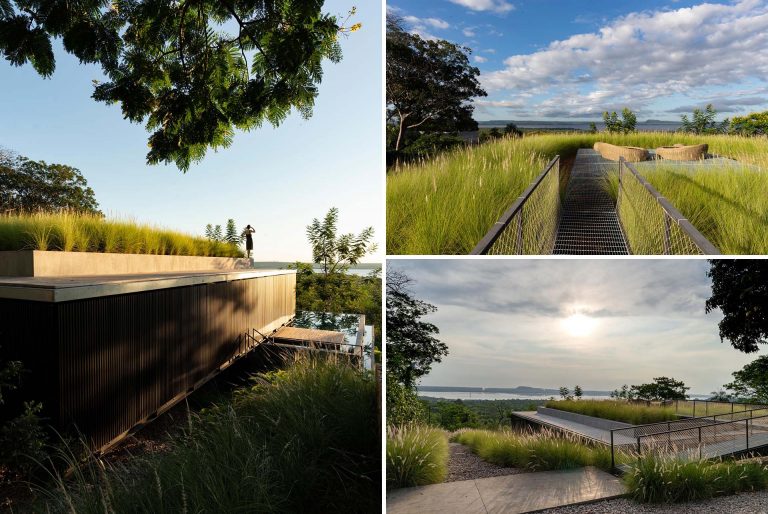 The Green Roof On This Home Has Tall Grasses Surrounding A Seating Area
Architecture firm Bauen has completed a modern home in San Bernardino, Paraguay, that has a black exterior and is designed to maximize the views.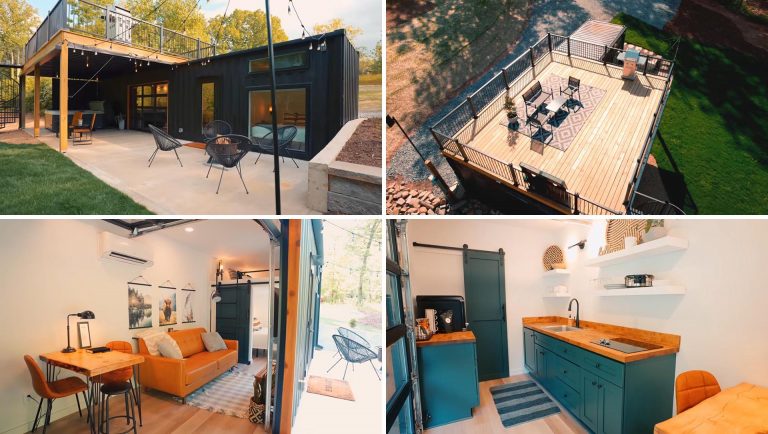 A Rooftop Deck Adds To The Living Space At This Shipping Container House
Designed and built by 3 siblings in Columbus, North Carolina, this shipping container home has plenty of room for outdoor entertaining.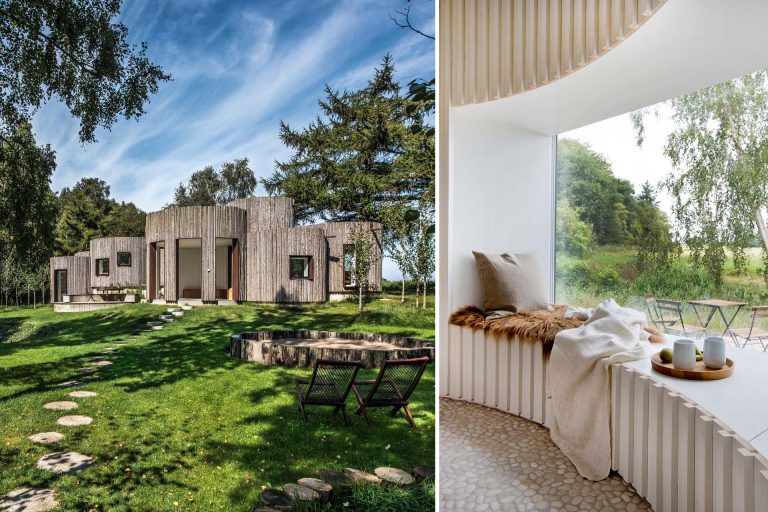 Round Rooms With Large Picture Windows Create Remarkable Seating Spaces Inside This Modern Home
Architect Jan Henrik Jansen has designed and built single-handedly a modern home in the bucolic Danish island of Mřn.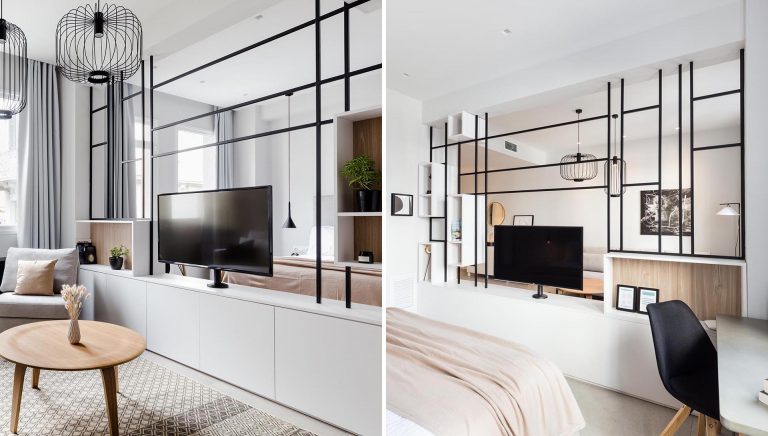 This Black Framed Room Divider Allows The TV To Be Used From Both Sides
3NK Engineers & Architects has transformed an abandoned and unused former office space in Athens, Greece, and turned it into two residential units with a bright and open interior.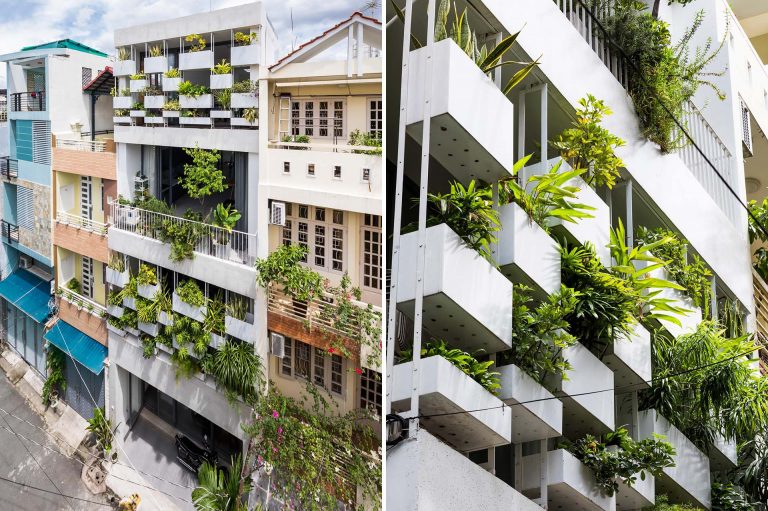 Built-In Planters Add Privacy And Greenery To This Home's Exterior
SPNG Architects has designed a home in Ho Chi Minh City, Vietnam, for clients who love nature, trees, and animals.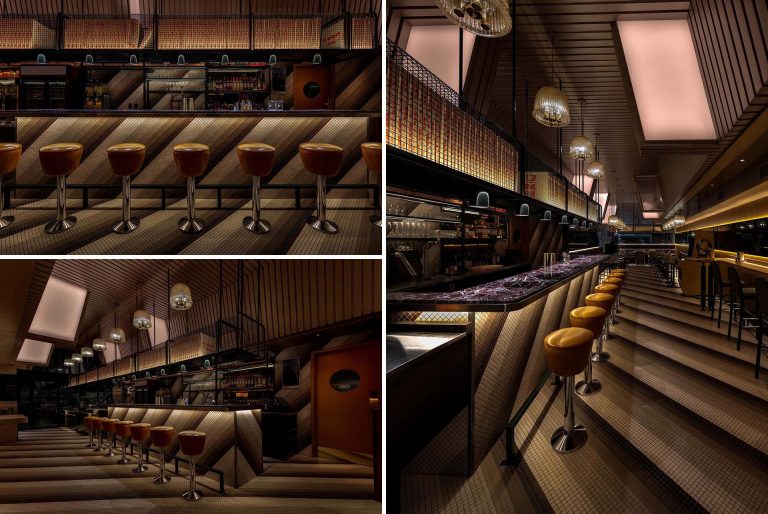 The Diagonal Tile Pattern Found Throughout This Restaurant Is A Noticeable Design Feature
Canadian design firm Atelier Zébulon Perron has recently completed the \'Gentile Pizza Parlour\' in Montreal, Quebec, whose interior has a striking tile design.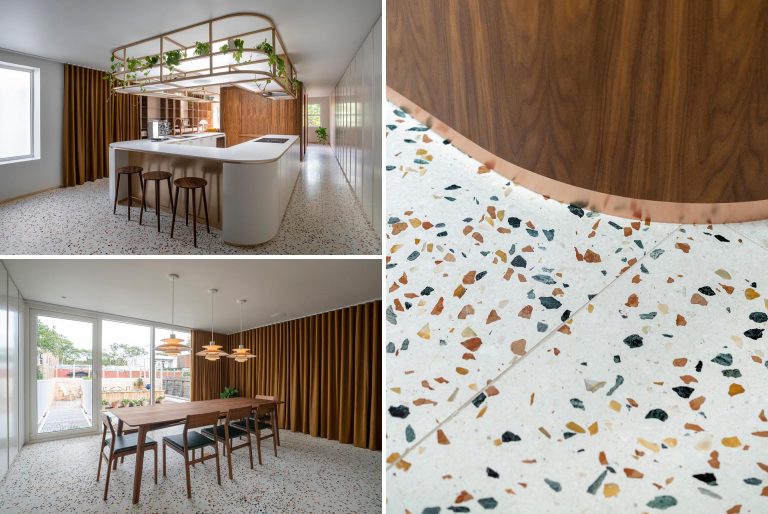 Colorful Terrazzo Floors Add A Playful Character To This Home's Interior
Marie-Josée Dupont and Olivier Blouin of architecture and design firm Dupont Blouin have recently completed the renovation of a triplex in Montreal, Canada, that involved turning the interior into a single-family home.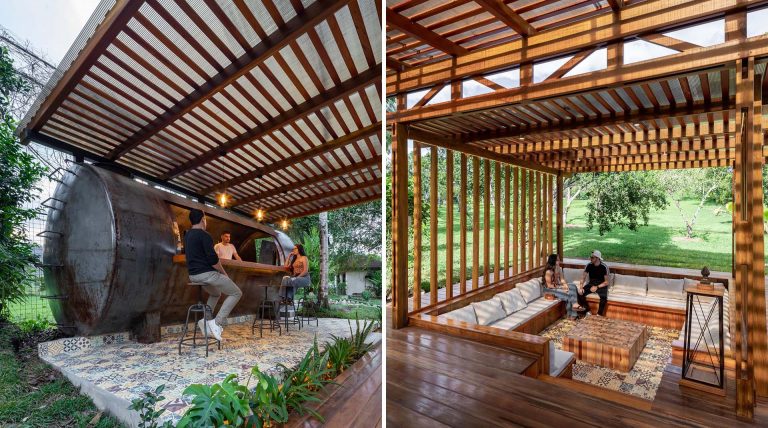 A Conversation Pit And A Bar Made From An Old Reservoir Tank Make This A Fun Outdoor Entertaining Sp...
Urdiales Estudio de Arquitectura has designed an outdoor entertaining space for their clients in Macas, Ecuador, that wanted to have a place to get away from the hustle and bustle of the city.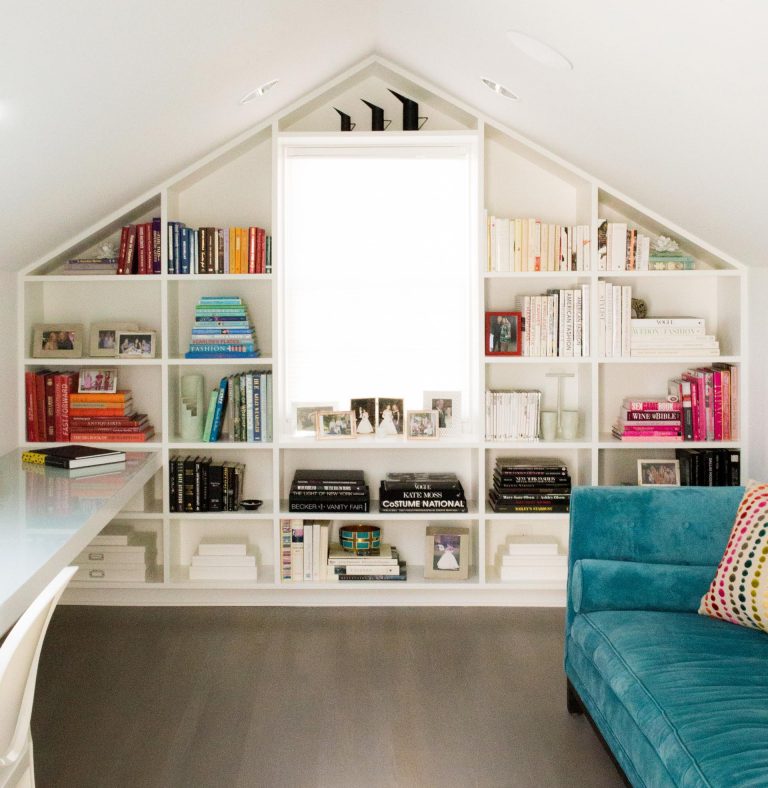 A Symmetrical Bookshelf Designed To Fill The Wall Around A Window Completes One End Of This Home Off...
Architecture, interiors, and furniture design studio OFFICIAL have designed the remodel of a home in Dallas, Texas, for their clients who wanted to add square footage to the existing house without changing the exterior.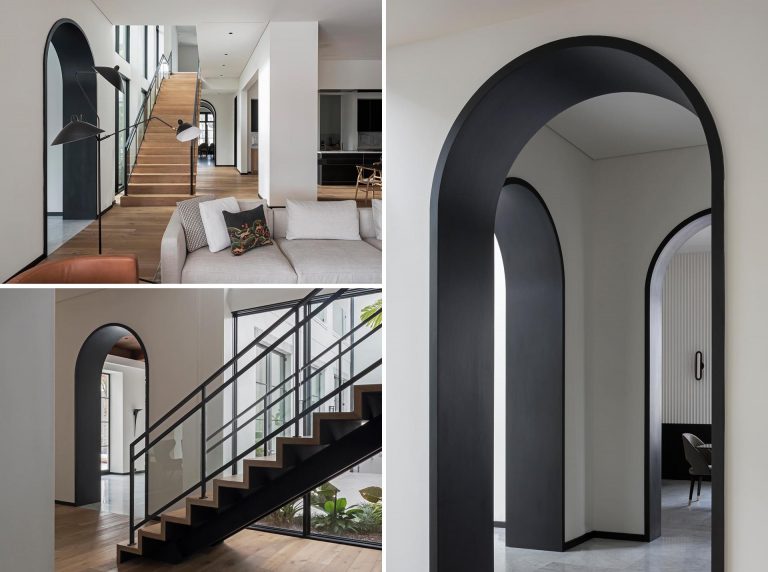 Matte Black Lined Archways Complement Other Black Accents Throughout This Interior
VSHD Design, a Dubai-based interior architecture firm, has designed a residential space within the Four Seasons Orlando Resort in Florida.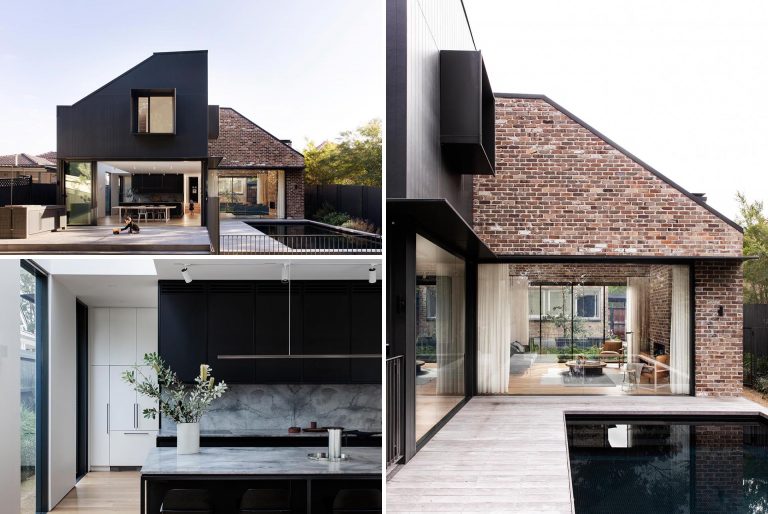 A Couple Of Protruding Windows Are A Feature Of This Modern Home Addition
Architecture and interior design firm Studio Prineas has designed the remodel and restoration of an Australian Federation home, which also included a modern extension.