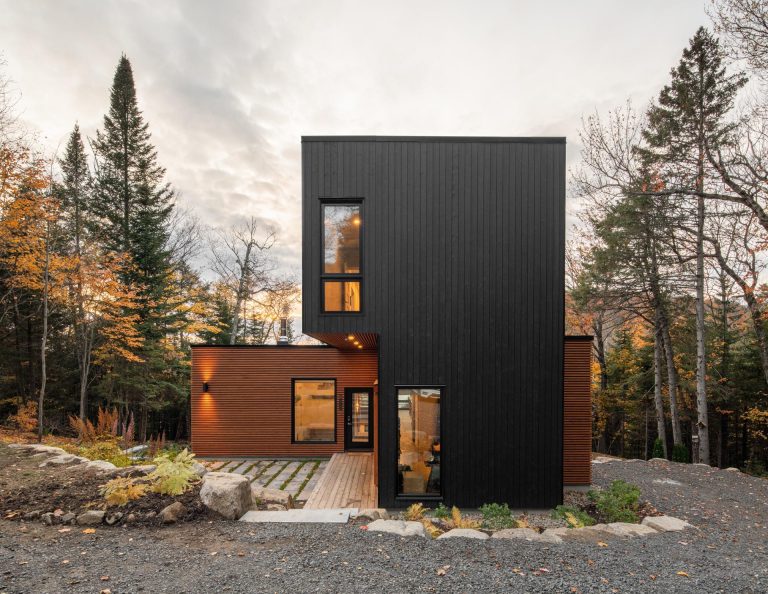 This Modern Home Was Made From Five Custom Prefab Modules
Figurr Architects Collective has designed a modern country home in Canada, consisting of five prefabricated custom modules.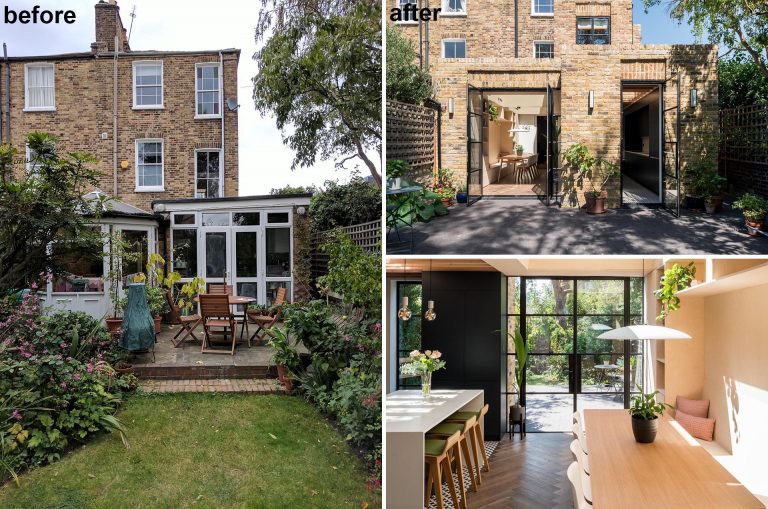 Before & After - A New Addition For This Home In London Created A Light-Filled Kitchen And Dining Ro...
Bradley Van Der Straeten Architects has designed the renovation and addition of a brick home in London, England.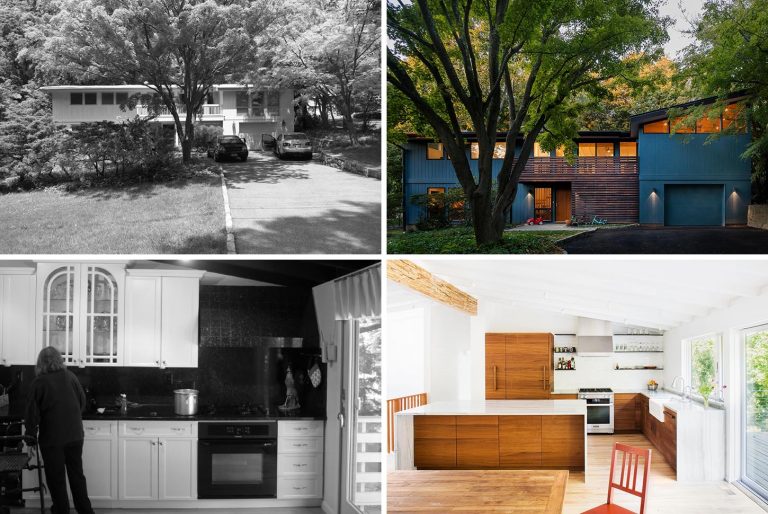 Before & After - This Remodeled Home Was Renewed With A Bold Blue Exterior And Wood Accents
Jeff Jordan Architects has renovated a 1960\'s era two-level home, and brought it up to today\'s living standards.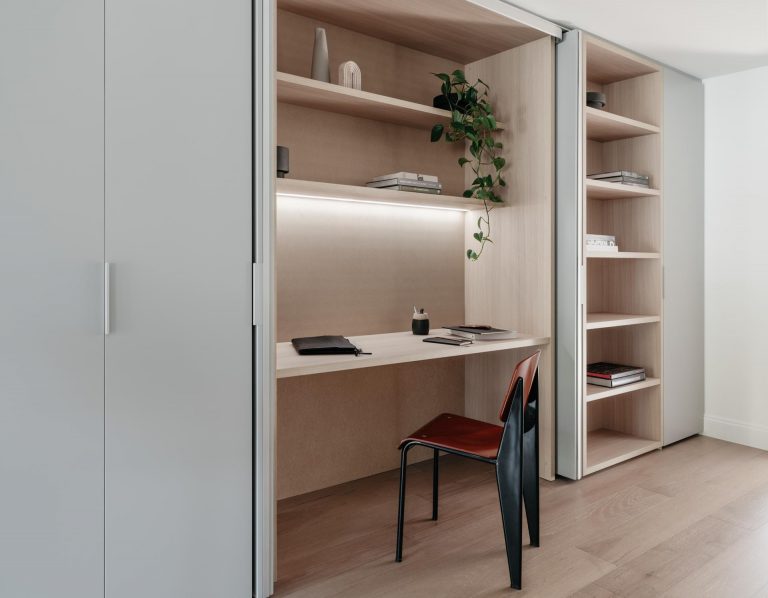 A Home Office In A Wall Of Cabinets Is A Good Idea For Apartment Living
With so many people working from home these days, we thought we\'d share a clever home office solution that was designed by Tom Eckersley Architects as part of an overall apartment interior.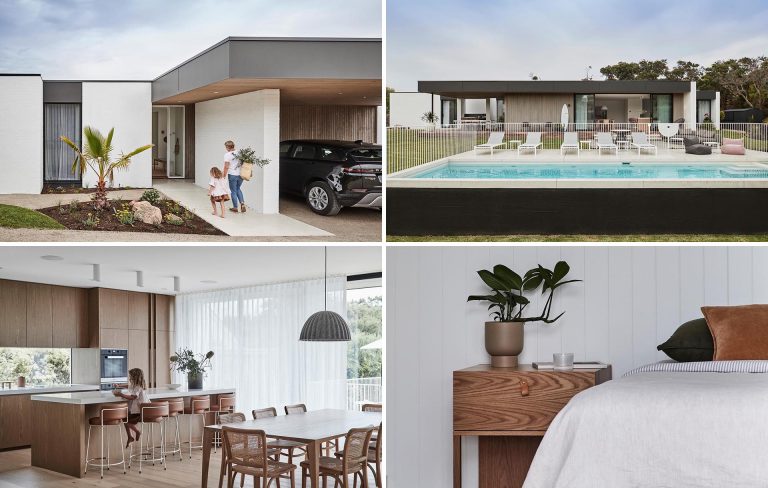 This Home By The Coast Was Inspired By Mid-Century Modern Architecture And Palm Springs
Australian firm InForm Design, has recently completed a modern home that\'s on the Mornington Peninsula in the state of Victoria in Australia.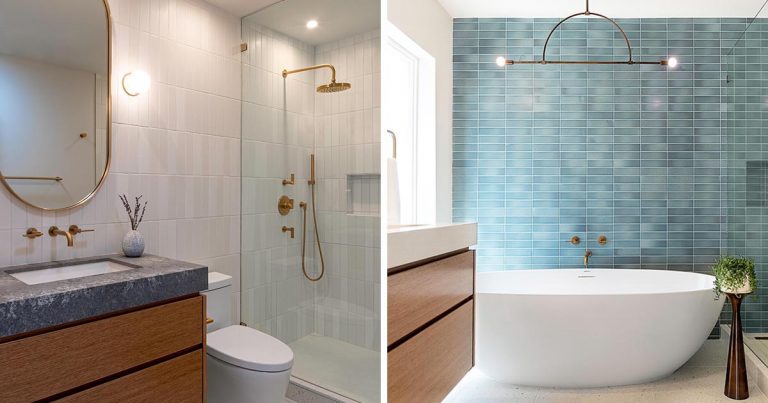 Two Bathrooms In The Same Home That Each Have A Distinct Style
3Angle Designs completed the renovation of two bathrooms in a Culver City home, that was centered around playful elegance.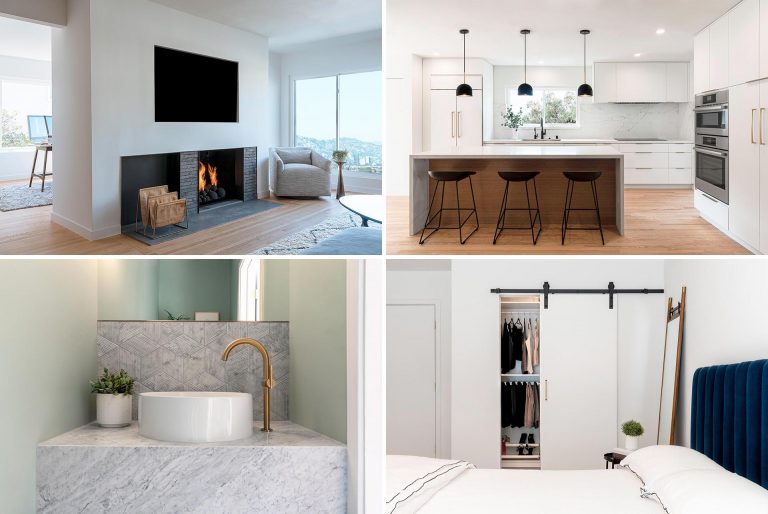 Mid-Century Modern Design Ideas Inspired The Interior Renovation Of This Home
3Angle Designs has completed the interior renovation of a home in Baldwin Hills, a neighborhood in Los Angeles.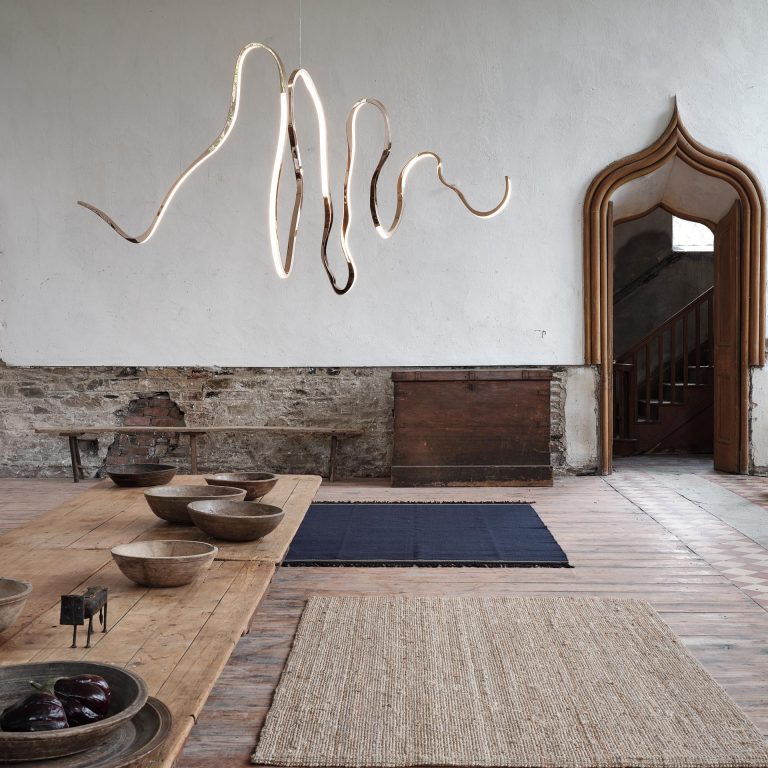 Niamh Barry Creates Sculptural Lighting That Is Uniquely Designed For Its Intended Space
Irish artist and designer Niamh Barry, has created \'Artist\'s Hand\', a sculptural light that\'s based on the concept of drawing with bronze in mid-air. Each piece is created to be completely unique and only designed once the intended space...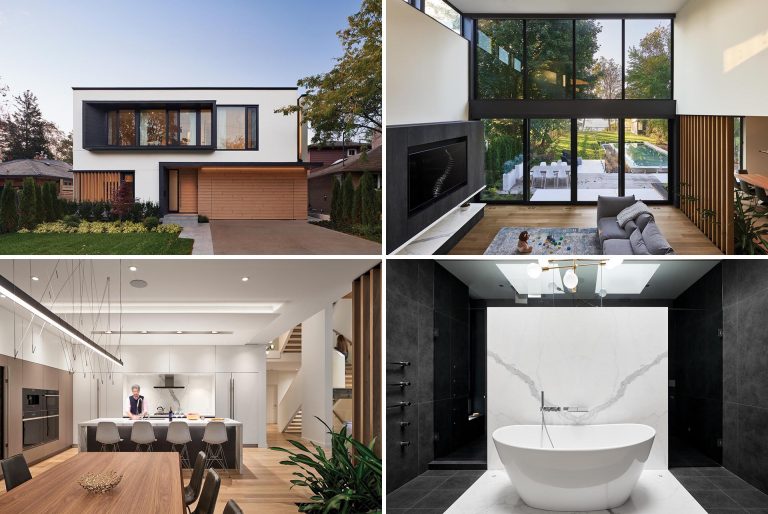 This Modern House In Canada Was Designed To Maximize The Views Of The Lake It Sits Next To
Canadian architecture firm Taylor Smyth Architects, has designed a new modern house in Scarborough, a neighborhood of Toronto. Their clients wanted a home that would maximize the views of the lake and embrace the landscape.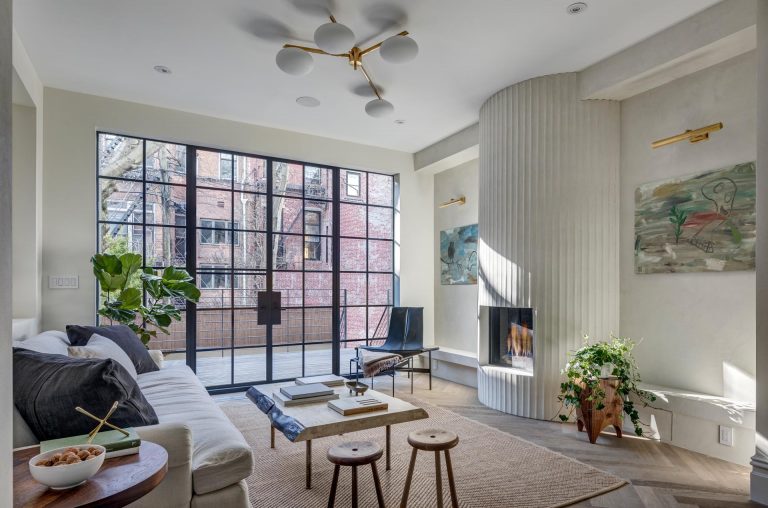 A Fluted Fireplace Surround Is A Central Feature In The Living Room Of This House In New York
Barker Associates Architecture Office has designed the interiors of an 1860s townhouse in Brooklyn, New York, where the inclusion of a fluted fireplace surround in the living room caught our eye.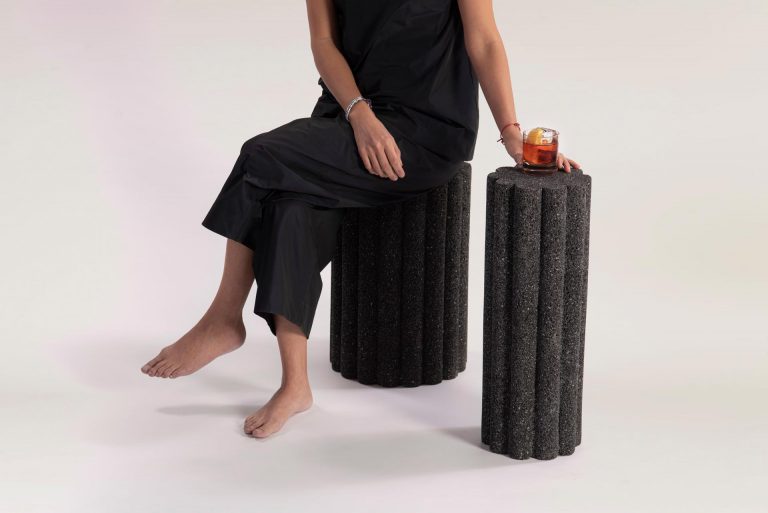 Caterina Moretti Has Designed Furniture Made From Volcanic Rock
Mexican-based designer and studio director Caterina Moretti of Peca, has designed a collection of sculptural furniture pieces made from volcanic rock.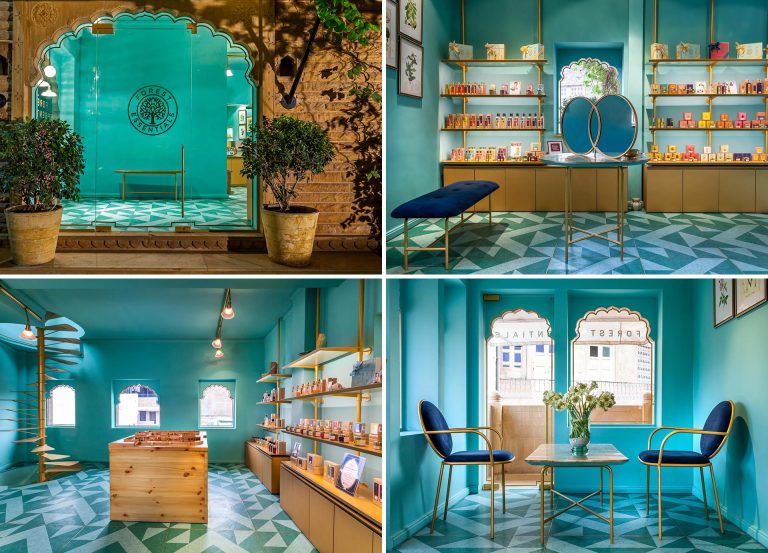 Teal Walls And Gold Accents Provide The Aesthetic For This Store Design To Grab Attention
Architecture Discipline has designed the transformation of a small residence, turned it into a retail store with teal walls and gold accents.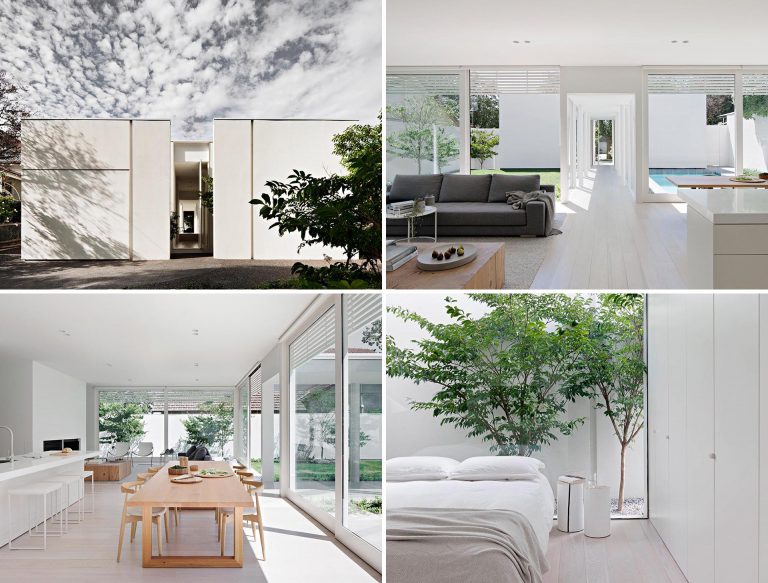 The Minimalist White Exterior Of This Modern House Opens To A Matching White Interior
Australian architecture and interior design firm studiofour, has designed a modern house in Glen Iris, a suburb of Melbourne.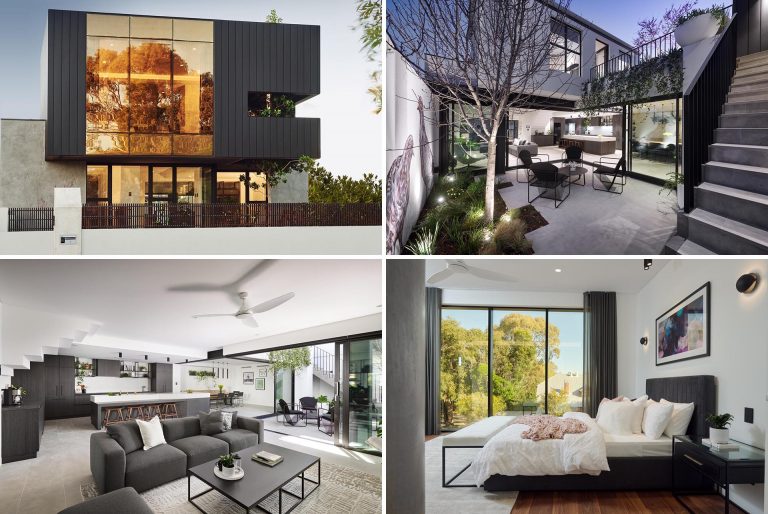 A Dark Grey Color Palette Is Consistently Found Inside And Outside This Modern House
Australian home builders Webb and Brown-Neaves, have completed a new home in a suburb of Perth.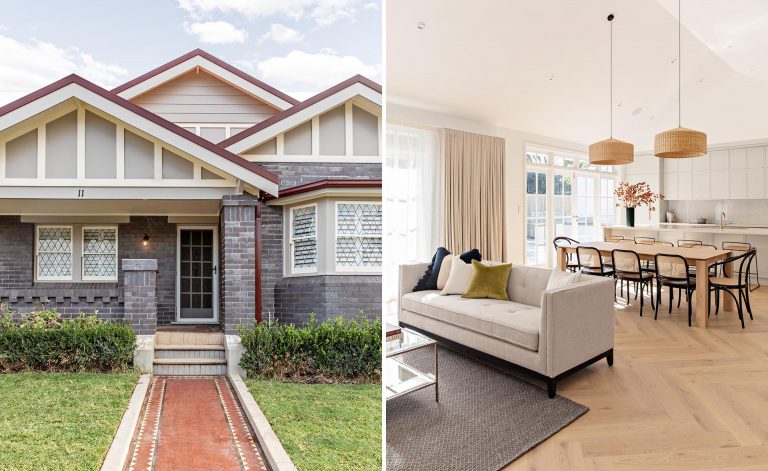 A Comfortable Contemporary Interior Design Was Given To This Heritage Home In Australia
Interior design and styling studio Bone Made, has designed the renovation and extension of a heritage-listed Australian house, that\'s home to a family of 6.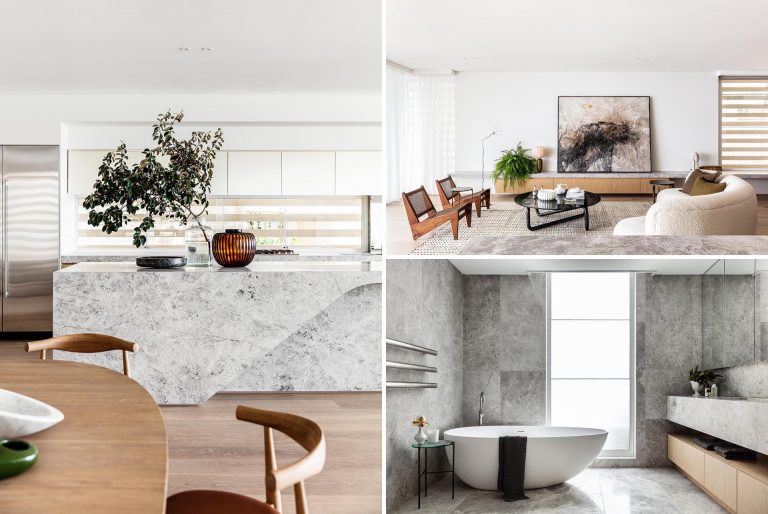 This Home's Modern Interior Design Was Inspired By Japanese Minimalism And Nature
Mim Design together with Koichi Takada Architects, have completed a modern home in Sydney, Australia, as part of six residences for property developer CostaFox.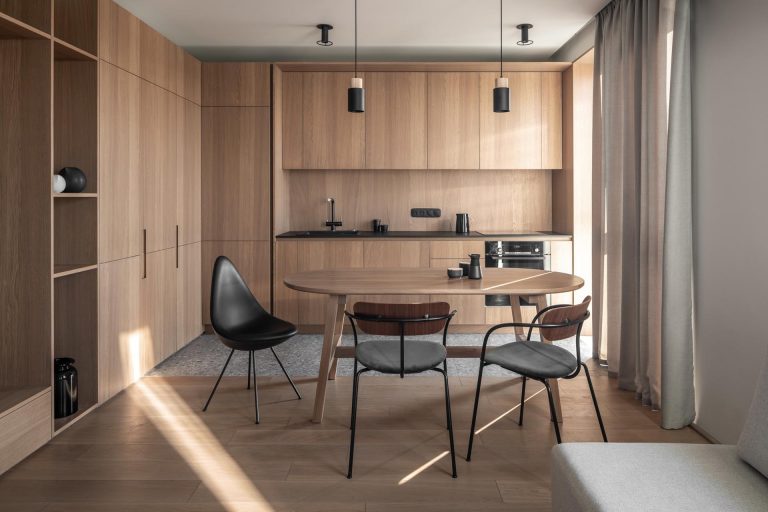 Wood Cabinets Without Hardware Are A Consistent Feature Throughout This Apartment
Interior design firm FILD has completed a modern apartment for two married entrepreneurs in Zarichnny, Ukraine, that includes the bare essentials to create a simple and uncluttered space.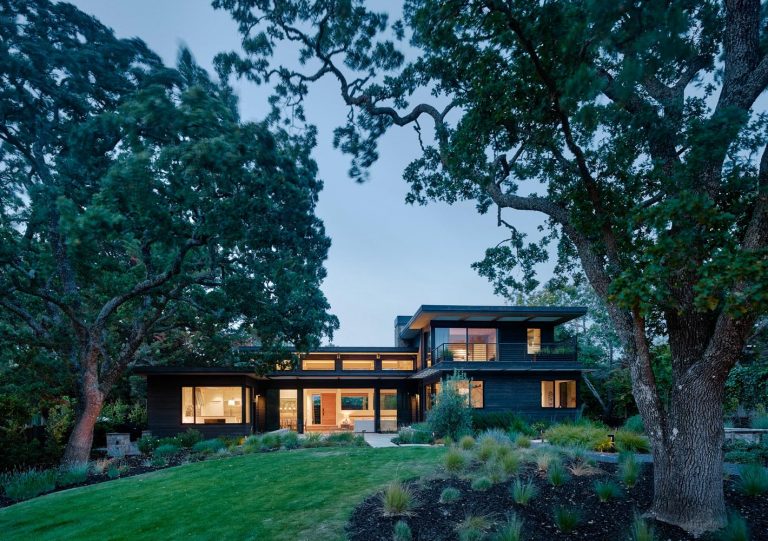 The Dark Exterior Of This House In California Hides A Bright Interior
Feldman Architecture designed a modern house in Portola Valley, California, that features a dark wood exterior.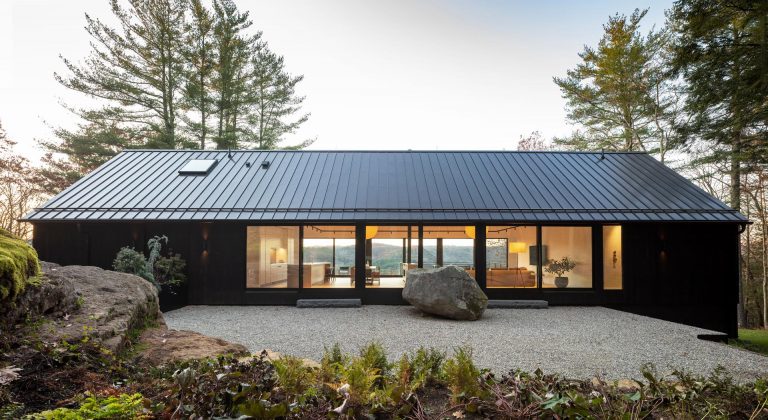 This Modern House In Connecticut Is Completely Surrounded By Trees
Desai Chia Architecture has designed the \'Ledge House\', a modern house surrounded by trees that\'s located in Cornwall, Connecticut.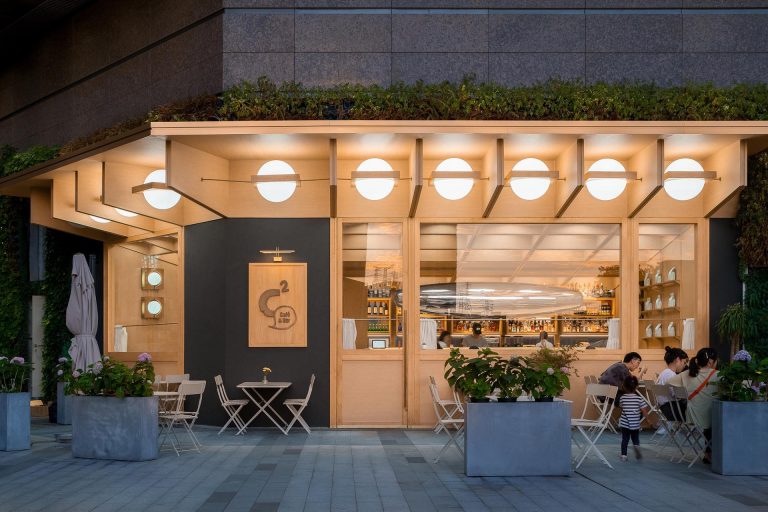 Large Orbs Of Light Surround The Exterior Of This Cafe And Bar
Architecture and interior design practice Various Associates, has designed the C˛ Cafe & Bar in Shenzhen, China, that was created as a place for young urbanites to relax.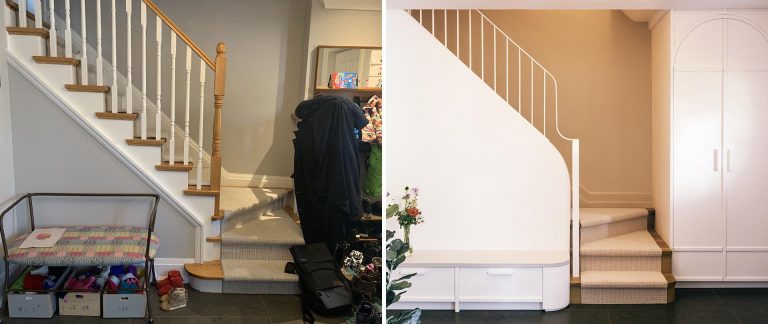 Before & After - A Renovation Gives This Family Home A More Organized Interior
Toronto-based design studio Odami has completed a small renovation for a family home that includes the redesign of the main staircase and living room fireplace, the addition of a new desk/storage unit next to the kitchen, and a new closet and bench...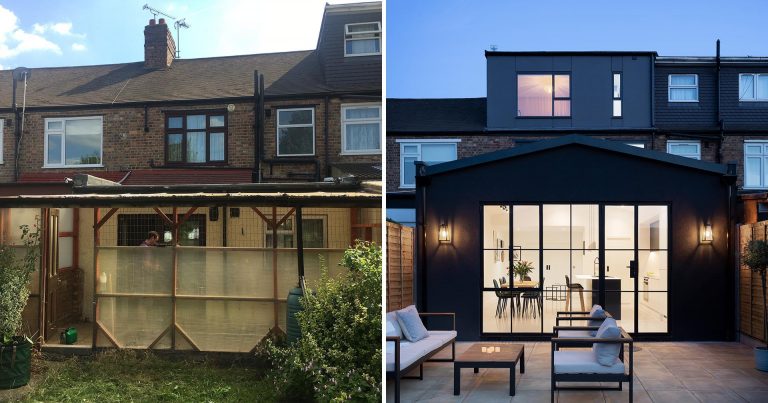 Before & After - A Modern Extension Was Added To This House In London
MIMSTUDIOS has completed a new modern extension on a 1930s house located in Walthamstow, London.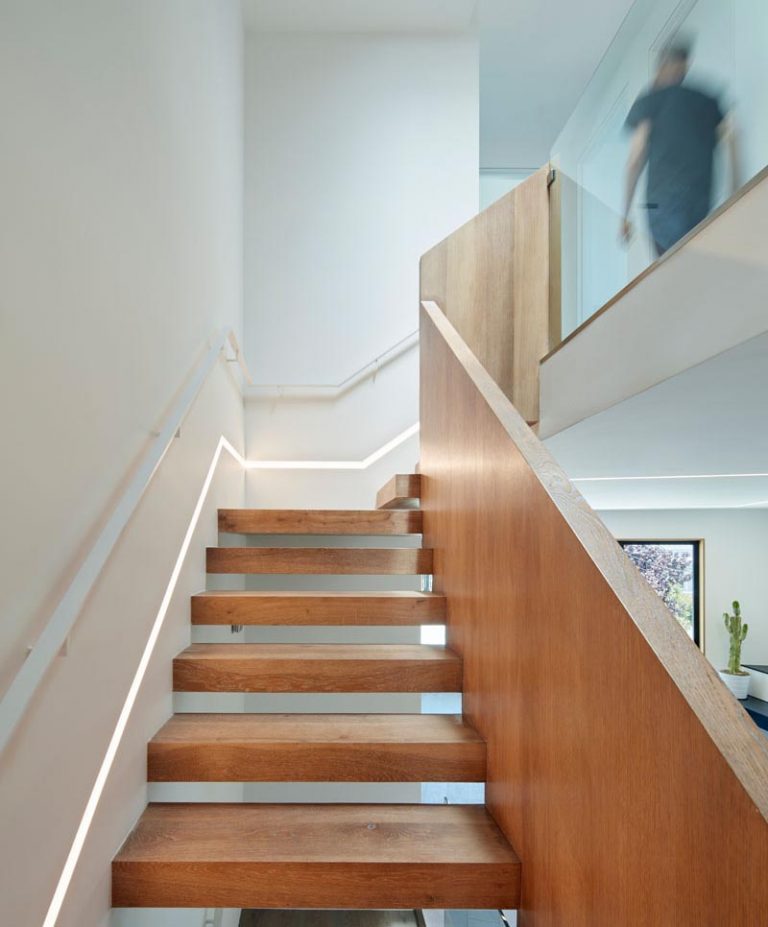 These Wood Stairs Have A Strip Of Lighting Built Into The Wall
IwamotoScott Architecture designed a modern house in the Noe Valley neighborhood of San Francisco, where they integrated into the design of the stairs a strip of minimalist lighting.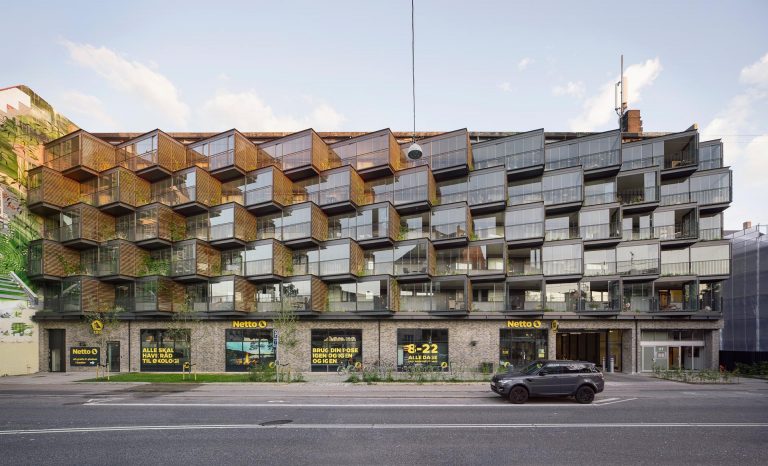 Small Covered Balconies Give This Apartment Building A Unique Look
Copenhagen based architectural firm Tegnestuen LOKAL has designed the modern facade renovation of an apartment building in Frederiksberg, Denmark.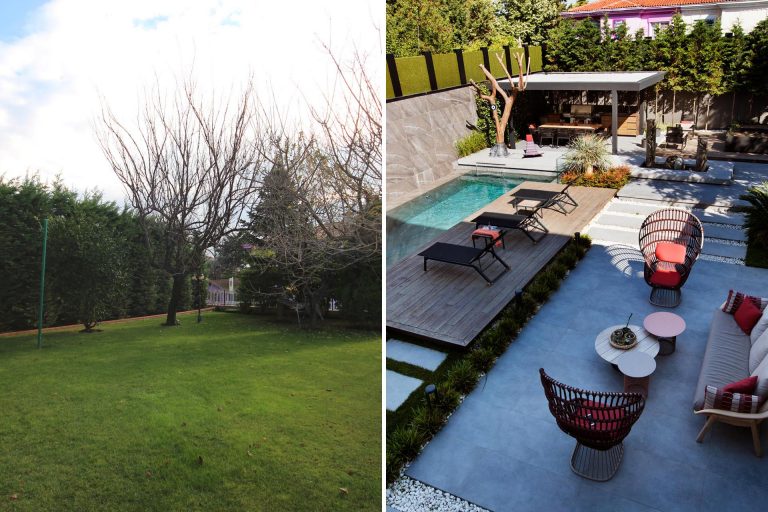 Before & After - An Extensive Yard Renovation For This House In Turkey
As part of an overall house renovation in Istanbul, Turkey, TEAM Project Architecture transformed the yard to create an \'oasis in the desert\'.